X-Men: First Class actor James McAvoy responds to rumors stating that he will return as Professor X in a future Marvel Cinematic Universe project.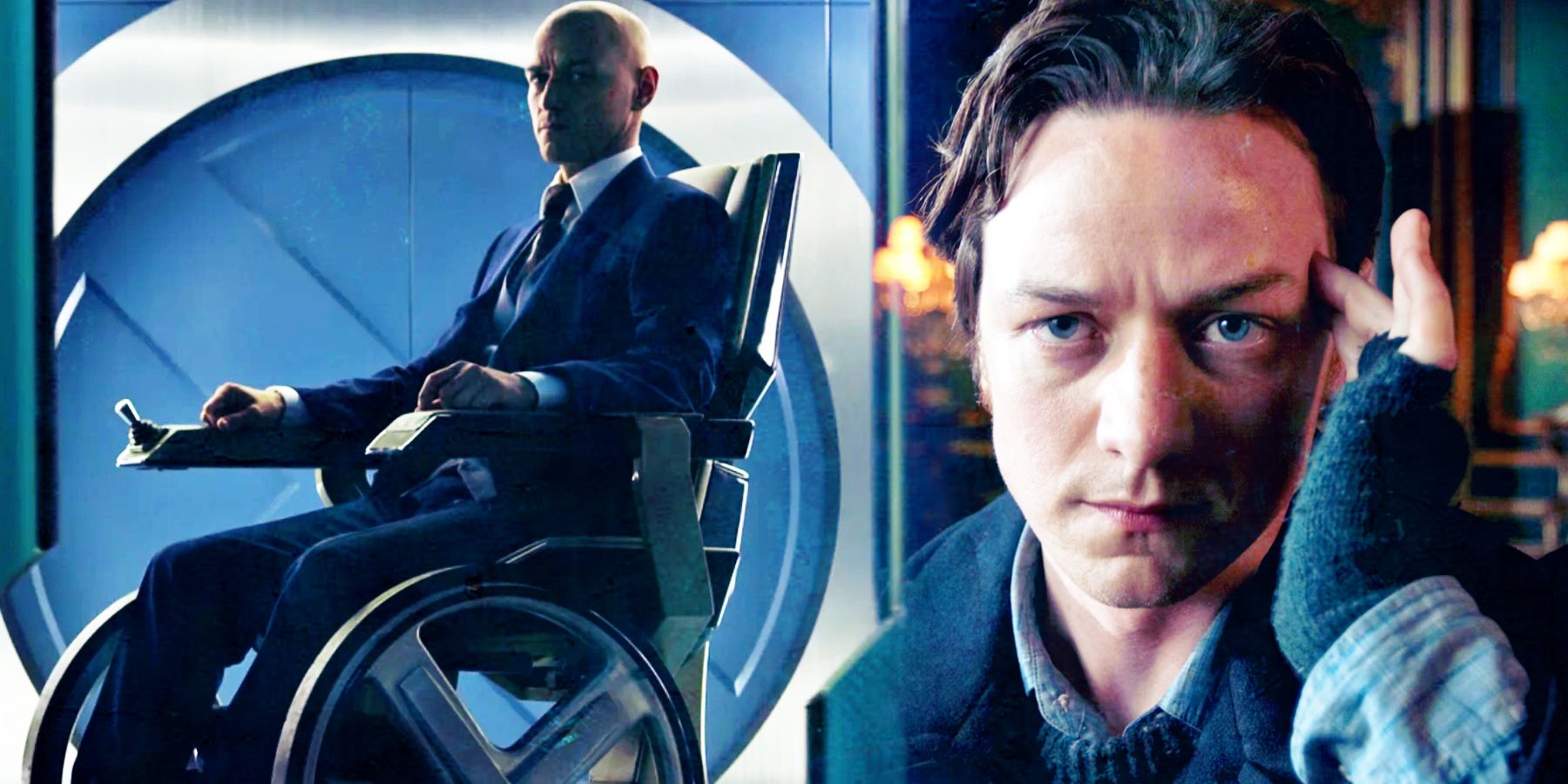 Former X-Men star James McAvoy has debunked rumors that he will be returning to the Marvel Cinematic Universe as Professor Charles Xavier.
In an interview with GQ, the actor stated that he had no desire to join the MCU even as his former X-Men co-stars join the franchise. "I'm very quick to say, 'No, I'm done.' Or 'I'm not that bothered about coming back.' Because you move forward," McAvoy said, who also addressed rumors that Marvel Studios had asked him to return for Avengers: Secret Wars. "I've definitely not got the call. And if I did I would definitely not be telling you."
RELATED: Thor: Love and Thunder Artist Shares Sweet Early Concept Art for Gorr's Daughter
McAvoy first portrayed a younger version of Sir Patrick Stewart's Professor Charles Xavier in 2011's X-Men: First Class, which depicted the character as a recent Oxford graduate who assists the CIA in locating and recruiting other mutants for a government team known as the G-Men. Following the conclusion of the 2011 film, Xavier severs ties with the government, renames the team to the X-Men and turns his family home into the Xavier School for Gifted Youngsters. Following First Class, McAvoy reprised his role in X-Men: Days of Future Past (2014), X-Men: Apocalypse (2016), Deadpool 2 (2018) and Dark Phoenix (2019).
The X-Men Join the MCU
After reacquiring the rights to the X-Men in 2019, Marvel Studios has slowly begun to incorporate mutants into the MCU. Doctor Strange in the Multiverse of Madness (2022) was the first film to feature mutants, with Stewart portraying an alternate version of Professor X in the Phase 4 blockbuster hit. The Disney+ series Ms. Marvel also revealed its title character as a mutant while Black Panther: Wakanda Forever established Namor as one of the world's first mutants. Deadpool 3 will further bring the X-Men to the MCU, with Ryan Reynolds and Hugh Jackman set to reprise their X-Men roles as Wade Wilson/Deadpool and Logan/Wolverine, respectively, in the upcoming threequel.
RELATED: The Marvels Merch Debuts Monica Rambeau's First Proper Superhero Costume
At this time, no actors have been confirmed for Avengers: Secret Wars, which will serve as the culmination of the Multiverse Saga. No director has been announced yet, but Michael Waldron, who created Loki and scripted Multiverse of Madness, has been hired to write the screenplay. Wakanda Forever director Ryan Coogler was previously rumored to be in the running to direct Secret Wars, but he recently stated that those rumors were "crazy" and that he has "no idea" what he will write or direct next.
Avengers: Secret Wars is currently scheduled to open in theaters on May 1, 2026.
Source: GQ