In addition to his extensive work with today's finest auteurs in Hollywood, Academy Award-winning actor Christan Bale has also more-than-dabbled in the superhero genre. While Bale's latest starring vehicle Amsterdam was a flop, he has also starred in commercially successful films over the years. We all know about his 21st-Century Batman persona, compliments of Christopher Nolan. And more recently, he co-starred as the villain in the MCU's Thor: Love and Thunder, another box office gem despite mixed reviews.
But, just because he appeared alongside Chris Hemsworth here, does that means it's a wrap for Bale in the MCU? Or, more significantly, was Bale's chance at being in the MCU, as an award-winning actor who's already proven his mettle in the superhero movie genre, wasted on a film as lackluster as the Thor sequel? As we await the release of Bale's next project, The Pale Blue Eyes, we took a closer look at his experience on Thor, as well as his potential future with Marvel.
Bale's Character in Thor: Love and Thunder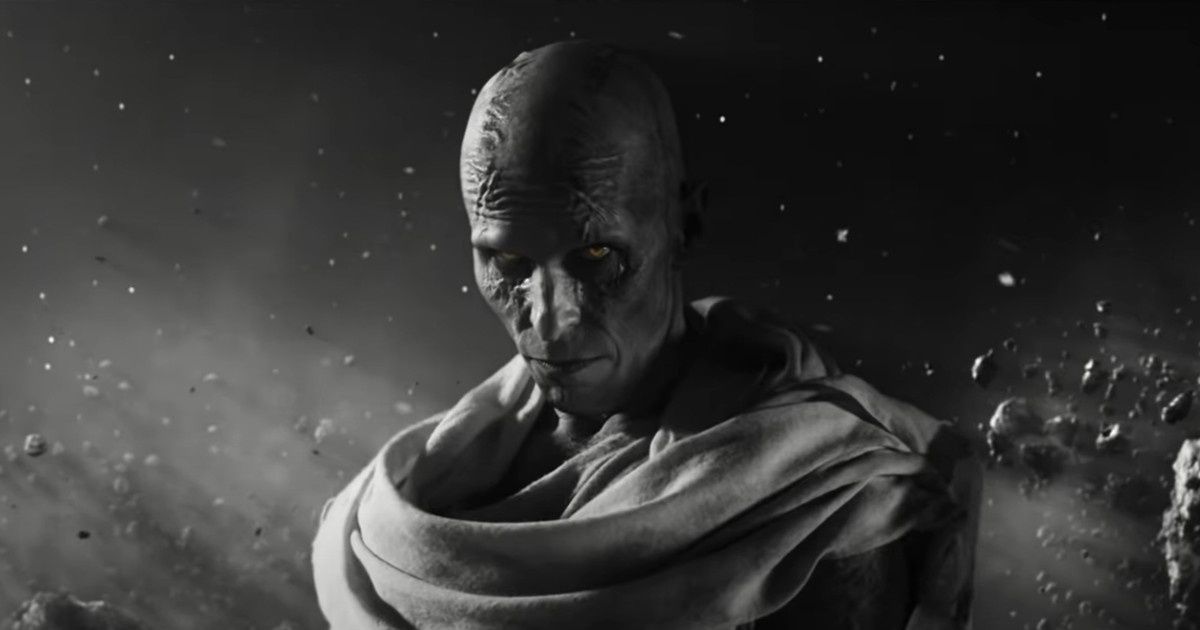 Bale joined the MCU this year by playing comic book villain Gorr the God Butcher opposite Hemsworth in Thor: Love and Thunder. In his storyline, which we see first in the film, Gorr and his daughter are the last of their race and struggle in a barren desert. Despite their prayers to their god Rapu, Gorr's daughter dies. It is then that the god-killing Necrosword calls to Gorr, leading him to Rapu's lush realm. Gorr proceeds to kill Rapu and vows to kill all gods. After Gorr kills several gods, Thor enters the picture to take him down after receiving a distress signal.
Bale hadsaid he was drawn to the project because he liked Thor: Ragnarok and thought Gorr was an intriguing character. "That's the first time I've done that," Bale recently told GQ regarding green-screen acting. "I mean, the definition of it is monotony. You've got good people. You've got other actors who are far more experienced at it than me. Can you differentiate one day from the next? No. Absolutely not. You have no idea what to do. I couldn't even differentiate one stage from the next." Hopefully, this won't deter Bale from sinking his teeth into future MCU projects if offered…
Related: Christian Bale's Best Oscar-Nominated Movies, Ranked
Was Bale's MCU Chance Wasted in Thor: Love and Thunder?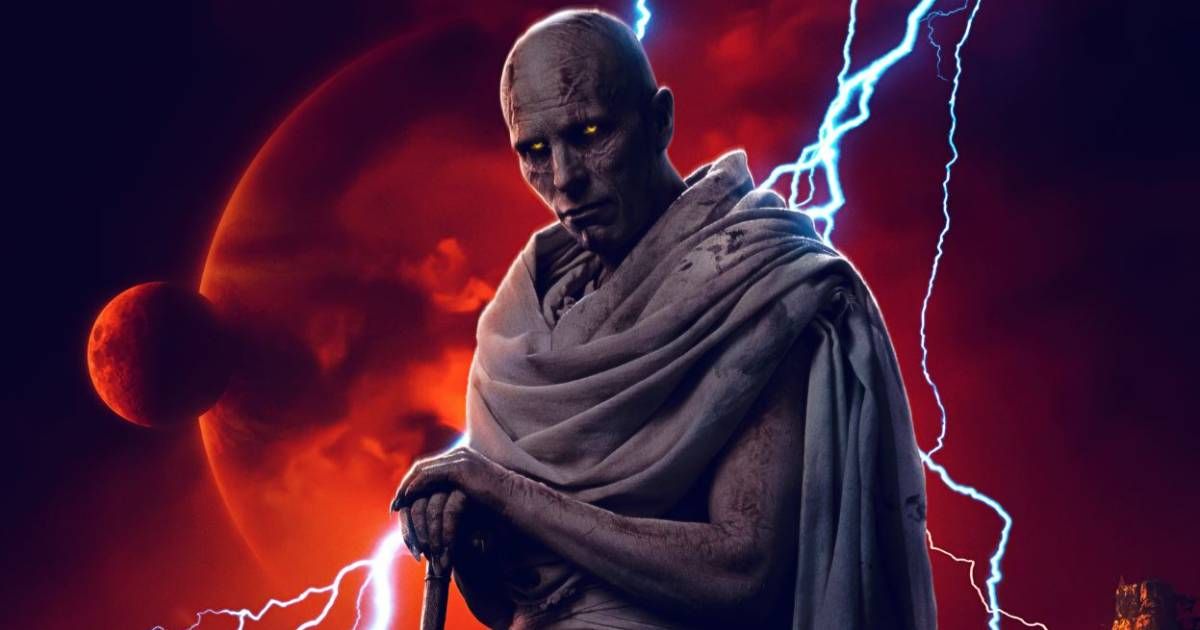 Remember when master character actor Andy Serkis co-starred in the Star Wars reboot trilogy as Supreme Leader Snoke? And then, more recently, he co-starred in Disney+'s hit series Andor — another Star Wars project — as a commanding inmate with an uncertain future. This should be evidence enough that Bale has potential to reappear in the MCU.
Yes, Thor: Love and Thunder ultimately proved to be a lesser sequel, especially considering what a knock-out Ragnarok was. Indeed, leading up to Love and Thunder's release, it was arguably one of the most highly anticipated MCU movies. And while it failed to deliver, that doesn't necessarily mean that Bale failed as well. With Gorr, Bale gave audiences one of the most complex villains in the franchise, which has notably been a blindspot for the MCU. His Bale's Academy Award-winning acting range was on full-display, arguably making him one of the highlights of the film overall. He most definitely had his time in the spotlight, but that's not to say his MCU future is over. That brings us to our next point…
Related: Thor: Love and Thunder: Does Gorr's Daughter Have a Future in the MCU?
The MCU Franchise's Future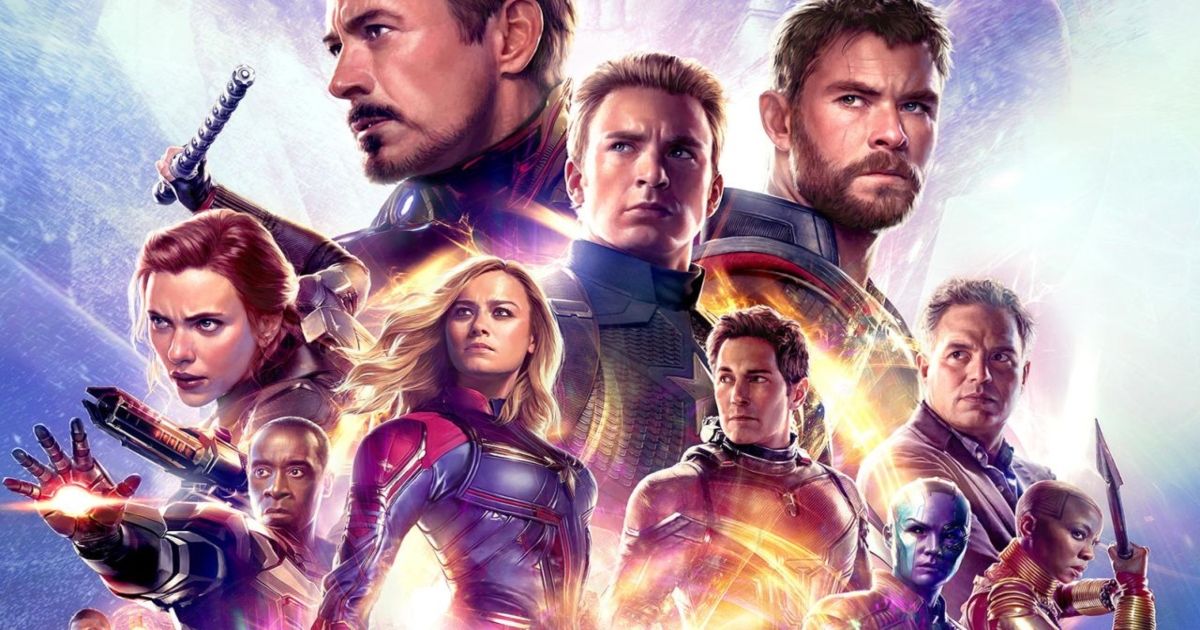 Generally speaking, when it comes to the Marvel Cinematic Universe, we have much to look forward to. First, there's James Gunn's Guardians of the Galaxy Vol. 3 following the gang's hit Christmas special that recently released on Disney+. There's also season 2 of Loki, a highly anticipated Thunderbolts film — Marvel's Suicide Squad equivalent — and, of course the upcoming third Ant-Man installment.
Brainstorming for Bale here — perhaps he could find a juicy role in a future Agents of S.H.I.E.L.D. film. That certainly seems separate enough from the Thor franchise, where viewers wouldn't necessarily bat an eye when seeing Bale in this new environment, despite its MCU nature.
Plus, it's comforting that Bale seems to like doing stuntwork inherent in playing a more combative superhero. In discussing The Dark Knight, for example, Bale once told British GQ, "We were shooting in Chicago one day and I overheard a couple of the stunt guys talking about a shot that needed to be set up, with Batman hanging off the edge of the Sears Tower. They wanted a stunt guy to do it but I was like, "What? No, no, no. I am doing that." I had to wrestle a bit with the producers but eventually I twisted their arms. A few days later I was standing 110 storeys up, looking out over Chicago, on the edge of one of the tallest towers in the world, with a helicopter about two inches from my bloody face. Did I have a safety rope? Yeah, just don't tell anyone. But it was a thrill; it got the heart going – especially when the wind picked up and I was leaning all the way out over the edge. I mean, you can't play a superhero and not enjoy it, right?"