The Goblin Prince has been dragged back into an old role that he had been trying so hard to shed, and the situation is starting to look even worse.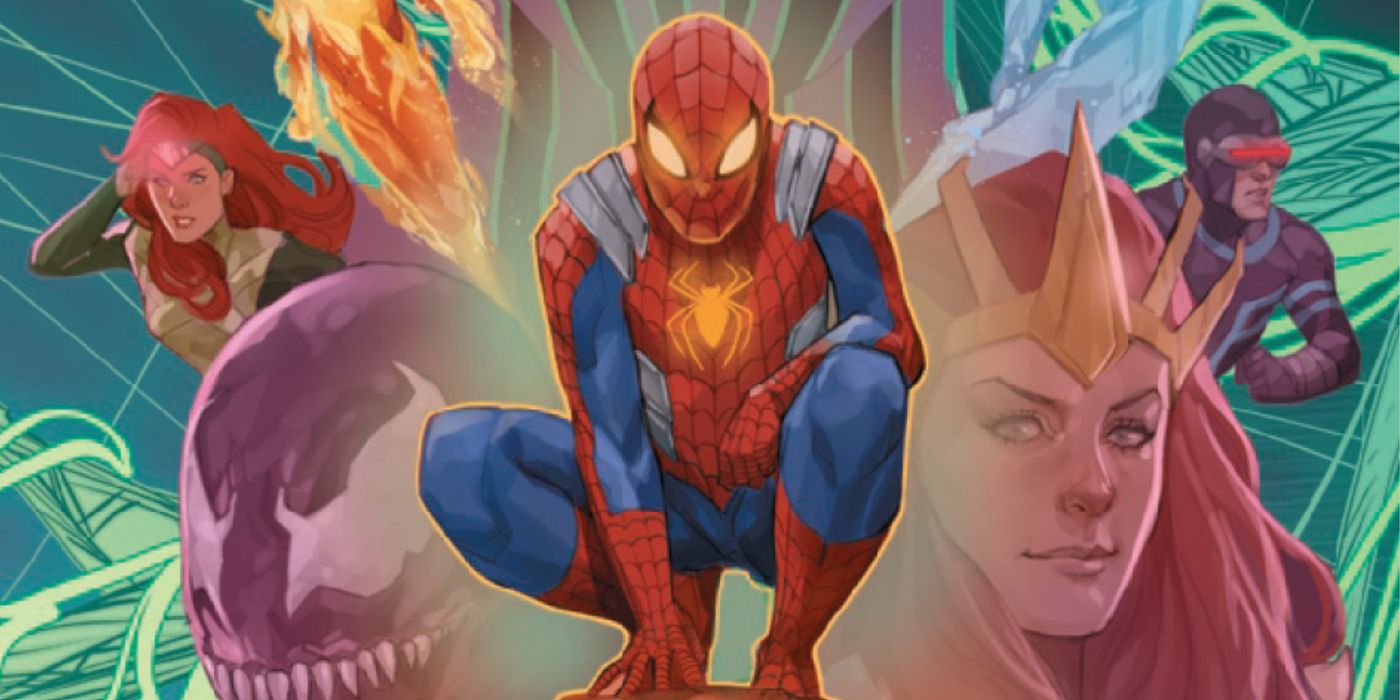 The following contains spoilers for Dark Web: X-Men #1, available now from Marvel Comics.
Marvel's Goblin Queen, Madelyne Pryor, has joined forces with Ben Reilly, aka Chasm, to cast a dark, ominous shadow over Peter Parker. However, he isn't the only one caught in their web. Alex Summers, better known as Havok, has jumped headfirst into the action only to be caught in Madelyne's clutches all over again. Worse still, she has thrust him back into the one role he has worked tirelessly to escape, no matter how good he looks as the Goblin Prince.
When demonic hordes of possessed objects turn Manhattan into a living nightmare, Magik immediately recognizes them as those belonging to the current Queen of Limbo. Together with Cyclops, Jean Grey, and Havok, she travels to Limbo in the hopes of confronting Madelyne about her latest attack on Earth. As seen in Dark Web: X-Men #1 (by Gerry Duggan, Rod Reis, Tom Muller, Jaw Bowen, and VC's Cory Petit), the heroes don't get far before ending up as Madelyne's prisoners, though it is only Havok who also ends up undergoing a drastic wardrobe change because of it.
RELATED: The X-Men's Most Horrifying Enemies Have Become Even More Terrifying
The X-Men's Goblin Prince is Back – But Not by Choice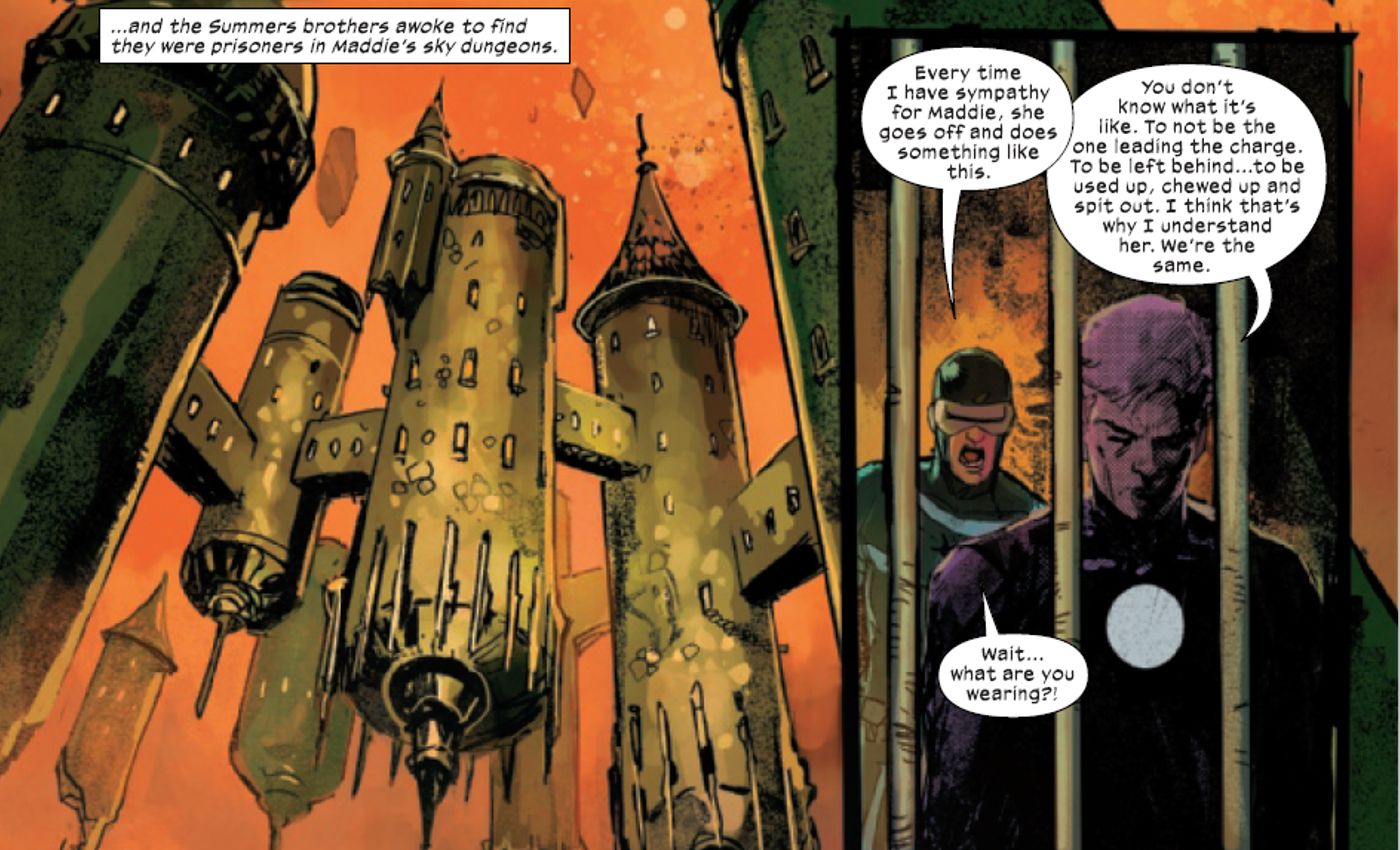 It was during Madelyne's first demonic invasion of Earth in 1988's Uncanny X-Men #239 (by Chris Claremont and Marc Silvestri) that she and Havok found themselves falling in love over their shared trauma. After joining Madelyne in Limbo, Alex eventually shed his former moniker for that of the Goblin Prince. Like Madelyne, he took on a scantily clad look for his transformation.
While Alex did have genuine feelings for Madelyne, they were always undercut by her failed marriage to his brother Scott, aka Cyclops. As a clone of Jean, it was almost certain that Madelyne would end up with Scott. When the real Jean returned, however, their relationship was just as doomed to fall apart. After being abandoned by Scott, she was understandably enraged, and Alex shared both her anger and disappointment towards his brother. Those feelings have obviously subsided in the years since, although it doesn't seem the same could be said for what Madelyne feels toward Alex.
RELATED: The X-Men's Most Frightening Alien Enemies Haven't Forgotten Wolverine's Lesson
Madelyne Pryor's Grudge Against the X-Men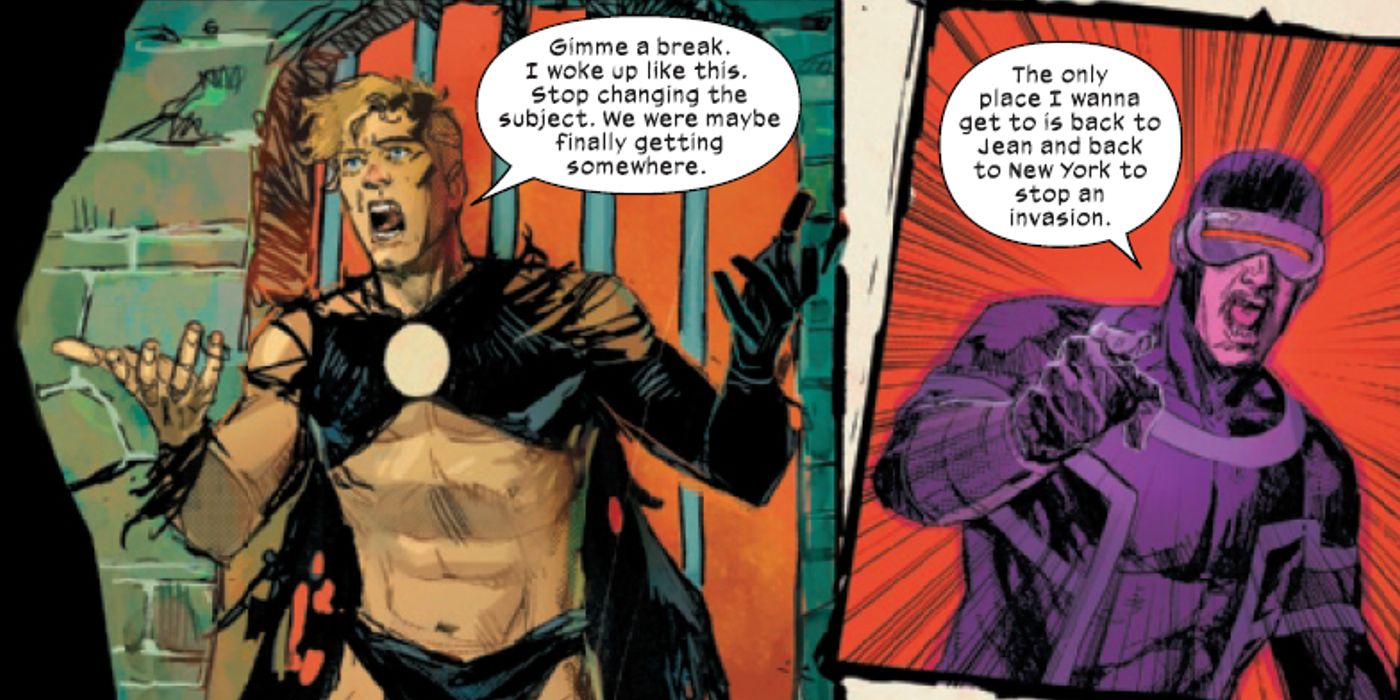 Unless this is just Madelyne's way of humiliating Alex, the fact that she has reduced his current costume to a barely-there homage to his Goblin Prince duds is more than a little unsettling. Then again, it would make plenty of sense for her to want to shame him, as their relationship ended about as well as any other she has had.
Whatever the case may be, this absolutely indicates that Madelyne still bears more than one grudge against the X-Men. It also makes things look even worse for everyone else involved, as being forced to relive the past can only mean agony.