Ms. Marvel makes her way to Krakoa as she's welcomed as the newest member of the X-Men in stunning new Marvel Comics fan art featuring the young hero.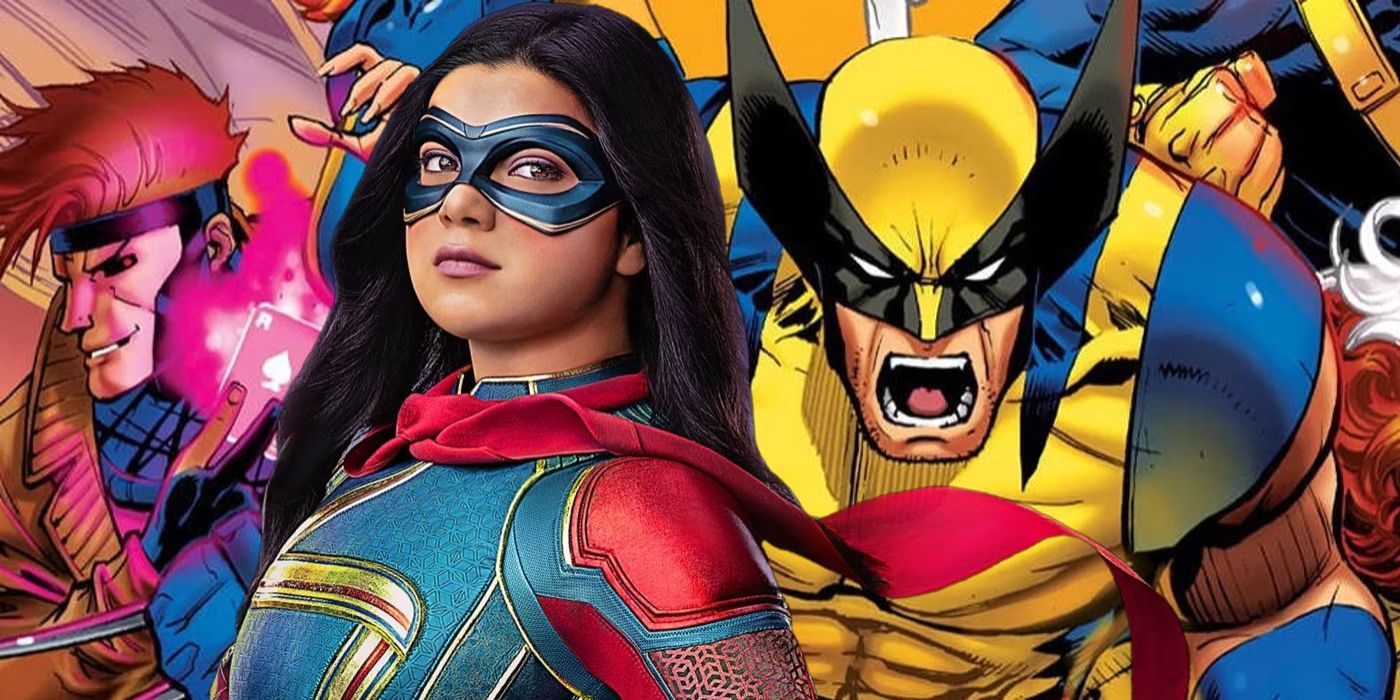 In stunning new Marvel Comics fan art, Ms. Marvel is welcomed as the latest member of the X-Men with a hilarious message. In the piece by Jahnoy Lindsay, Kamala Khan is greeted by several of the most iconic mutants, including Storm, Iceman, Wolverine, Rogue, and Kitty Pryde. The hero is offered a message of support from Marvel's mutants: they hope she survives the experience.
In the new fan art from Jahnoy Lindsay (Kate Bishop: Hawkeye), Ms. Marvel joins the X-Men as its newest recruit. The image features Kamala Khan surrounded by mutants, as several heroes, including Cyclops and Kitty Pryde, appear in the artwork. Ms. Marvel offers an unsure smile and shrug as she is welcomed by the X-Men with the message, "hope you survive the experience," highlighting the danger ahead. While the art is referencing Kamala's mutant retcon in the Marvel Cinematic Universe, it's possible that Marvel Comics will soon follow suit and change the hero's Inhuman origin.
Related: Dark Web Shows Just How Much Ms. Marvel Has Grown
While Ms. Marvel isn't a mutant in the current Marvel Comics continuity, the MCU's version of the character, played by Iman Vellani, was given a major origin change in the live-action universe, as she was revealed to be a mutant and not an Inhuman like her comic origin. Her connection to the X-Men was actually the original plan for the character in the comics, as Ms. Marvel's co-creator Sama Amanat revealed she intended on making Kamala Khan a mutant before she was turned into an Inhuman, which Marvel Comics was pushing at the time instead of the X-Men, as they didn't have live-action rights to the characters at the time of Ms. Marvel's creation.
Ultimately, the fan art showcases how good Ms. Marvel would look as a mutant in the pages of Marvel Comics alongside the X-Men. It seems inevitable that Kamala Khan's origin change from Inhuman to mutant will eventually happen in the comics too, as the comics have made several notable changes to heroes based on their live-action counterparts. However, considering she was always meant to be a mutant in the comics anyways, it wouldn't be the most shocking retcon to make for readers.
Jahnoy Lindsay's fan art teases what might come next for Kamala Khan in her upcoming stories in the Marvel Comics universe. Of course, it's no guarantee she will join the X-Men and become a mutant, but it sure would be fun to see Ms. Marvel join the mutants on Krakoa and jump into action alongside the superteam on a permanent basis.
Next: Ms. Marvel Star Reveals Samuel L. Jackson's Thoughtful Advice
Source: Jahnoy Lindsay – Instagram