The Savage Avengers have been pushed to the brink by a futuristic Ultron, and their battle may have given birth to a new kind of symbiote.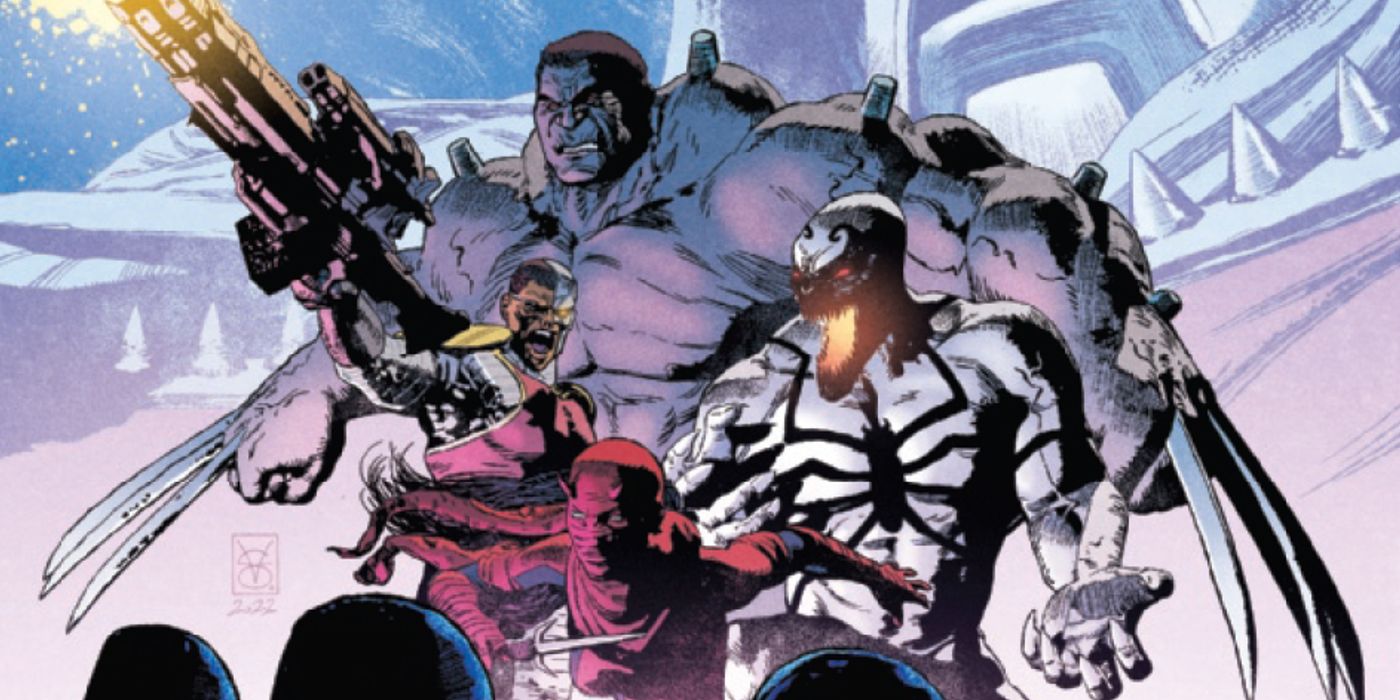 The following contains major spoilers for Savage Avengers #8, available now from Marvel Comics.
In their numerous battles across nearly every era imaginable, the Savage Avengers have encountered all manner of menacing figures. Unfortunately, the latest of these confrontations has proved to be more than the heroes can handle, at least in their current forms. As luck would have it, one member of the team has just unlocked a whole new kind of power. Even if it can't win the team's most recent battle, the Dagger symbiote could very well be the key to saving the future, assuming it isn't relegated to being an obscure relic of the past.
Savage Avengers #8 (by David Pepose, Carlos Magno, Espen Grudetjern, and VC's Travis Lanham) finds the eponymous team facing off against the forces of Ultron for what might be the very last time. During the battle, Dagger can only watch as her allies are cut down around her, including Cloak and Agent Anti-Venom. Without Cloak's Darkforce abilities tempering her own, Dagger's Lightforce erupts out uncontrollably. As a result, Dagger discovers that the Anti-Venom symbiote makes a powerful conduit for her powers, just as it finds that she makes for a powerful new host.
RELATED: Miles Morales' Future Self Was Just Reunited With a Major Spider-Man Tool
Marvel's Dagger Just Became a New Breed of Symbiote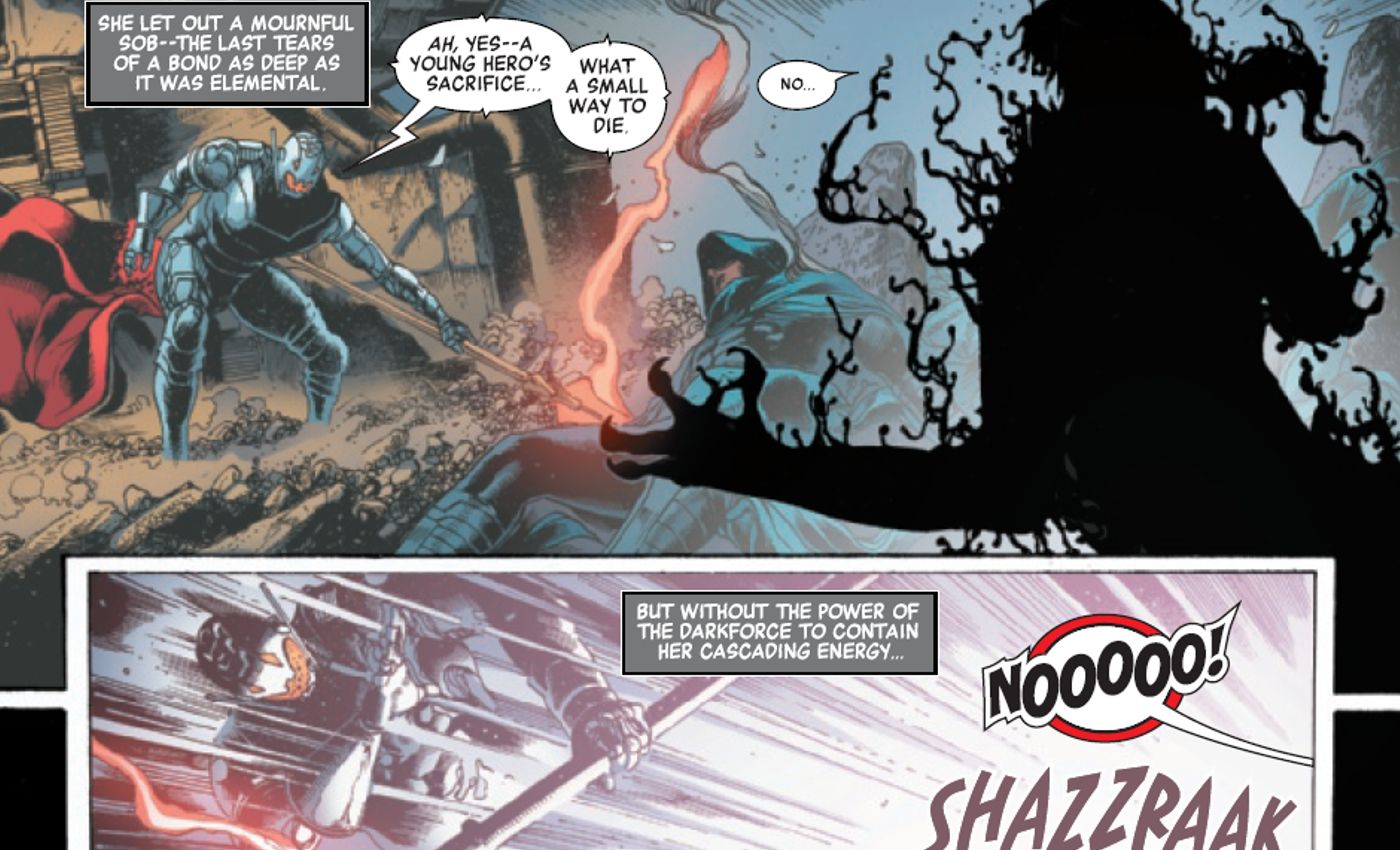 The emergence of Dagger as a brand-new kind of symbiote hero isn't exactly unexpected, especially after she has spent so much time growing close to Flash Thompson. Since they met, a romance has slowly blossomed between them, though not one that was ever given time to flourish. Now that she has taken up his symbiote, what the culmination of their union might could have produced is plain to see, and it could change both the future and the past.
While symbiotes have come in all different shades and forms over the years, Flash Thompson's Anti-Venom symbiote has long been among the most miraculous of any. Its own uniquely anti-symbiotic properties have made it and its host exceptionally powerful in almost any given situation. Coupled with Dagger's Lightforce-wielding abilities, the Anti-Venom symbiote now stands capable of shining a lethal light upon whatever gets in its way. Unfortunately, this doesn't make her strong enough to withstand Ultron's onslaught, although she may not have to in order to change history.
RELATED: The Avengers' Villain Ultron Just Proved More Deadly (and Effective) than the MCU's Thanos
The Dagger Symbiote is a Powerful Future Ally of the Savage Avengers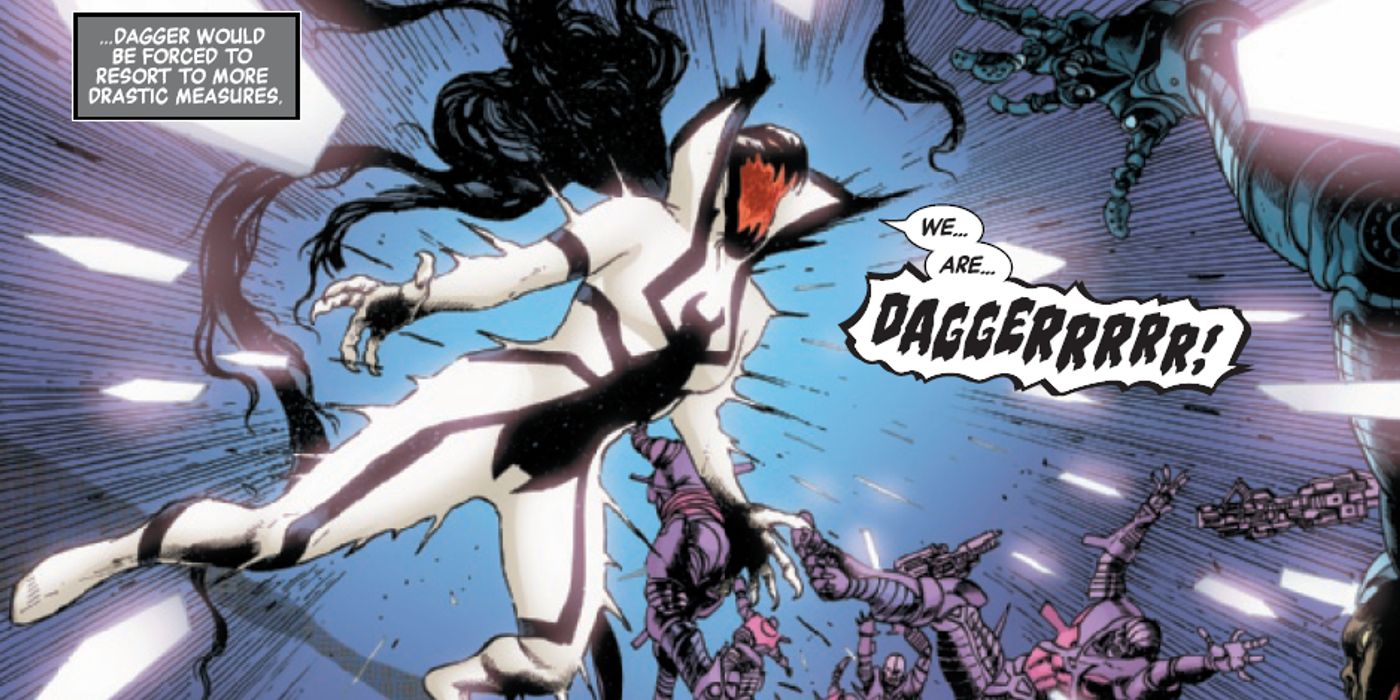 Even with the fall of the Savage Avengers in the bleak, Ultron-ruled future of 2099, the changes that they have gone through are sure to stick with them. Plenty of heroes including the Savage Avengers have lived through countless eras, and they have seen what happens when timelines shift. Presumably, falling to Ultron won't be the end of the heroes as we know them, yet Dagger combined with the Anti-Venom symbiote very well could be.
This isn't to say that either will be gone for good, but rather that the impact of their union won't be lost to an alternate timeline in the same way as their respective demises. Especially with Flash and Anti-Venom's inherent connection to the symbiote Hive. History being rewritten in their favor still might not erase this latest development. This would leave a powerful new symbiote just waiting to get back into the fight whenever the heroes make their next comeback.