Morgan Stark stole hearts in Avengers: Endgame and Marvel fans have been wondering ever since when they're going to get to see more of her character. As the daughter of one of the MCU's powerhouse couples, Tony Stark and Pepper Potts, Morgan has a lot of potential for future storylines in the MCU. One argument, however, is that Morgan Stark would be the perfect replacement for Iron Lad's character in the MCU's version of the Young Avengers.
Iron Lad, who goes by the name of Nathaniel Richards, is actually a younger version of Kang the Conqueror, who time-traveled to the modern day to help stop his future self from becoming a supervillain in Young Avengers #1 (by Allan Heinberg and Jim Cheung). And while we meet a version of Nathaniel Richards in the finale of the Disney+ series Loki, it's neither a version that becomes Kang the Conqueror nor Iron Lad. The Multiverse's mere existence makes Nathaniel Richards a confusing character to both understand and relate to. Morgan Stark, on the other hand, is already character fans are invested in and can achieve the same things that Iron Lad did for the Young Avengers.
RELATED: Is the MCU's Ironheart More Powerful Than Iron Man?
Morgan's Has All Of the Stark Industries' Resources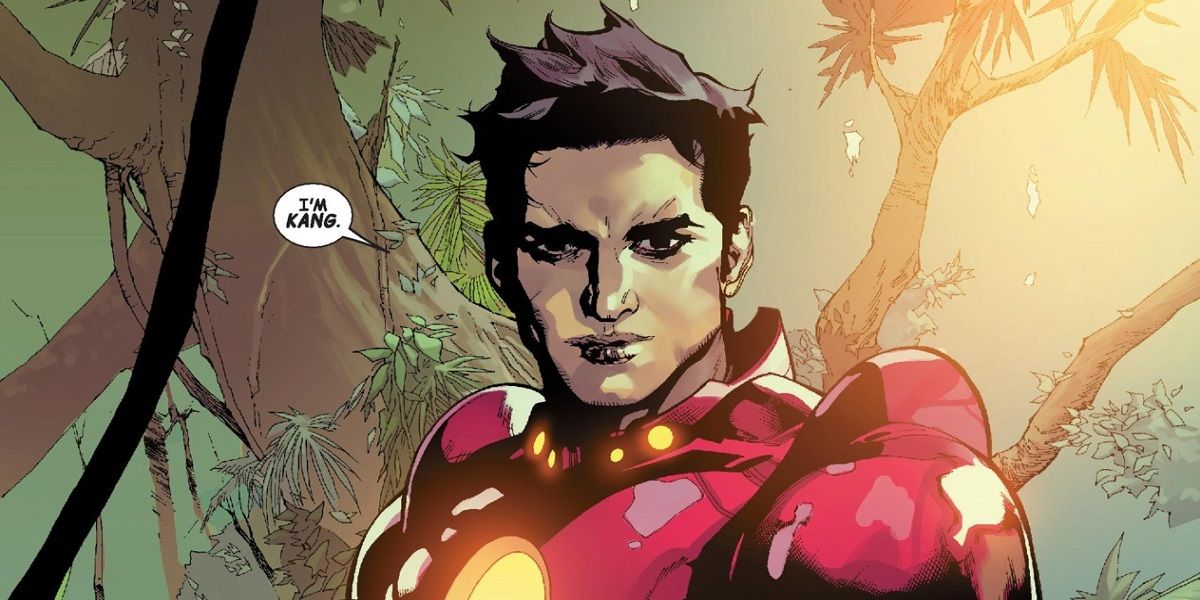 Iron Lad doesn't have superpowers. He's not like other Young Avengers characters we've seen so far in the MCU who are mutants (like Wiccan and Speed) or possess any special abilities (like Kate Bishop's Hawkeye). Iron Lad's superhero identity comes completely from his suit made of neurokinetic armor from the 40th century.
Morgan Stark is the daughter of a technological genius, and it's ridiculous if she didn't inherit any of Tony's intelligence. She also has all of the resources of Stark Industries at her fingertips that would allow Morgan to create a suit of armor very similar to Iron Lad's. This would allow Morgan to provide the MCU's Young Avengers with the same abilities as flight, repulsors, and enhanced strength that Iron Lad's suit did.
RELATED: Gerry Duggan Shares a Glimpse at a new Era of the Invincible Iron Man
Morgan Stark Can Offer a More Emotional Time-Travel Story
The narrative concept of messing with the multiverse even to do something the average person can understand, like wanting to prevent yourself from becoming a supervillain, is the whole point of Iron Lad's character. But if the MCU were to introduce him, Iron Lad would be a new character that audiences wouldn't have that much of an emotional investment in. Morgan Stark, on the other hand, has just as much of a reason to go back in time. Morgan could try to save her father from sacrificing himself to stop Thanos.
A very popular fan theory is that Morgan Stark will grow up and try to figure out how she can use time travel to appear at the exact moment Tony Stark grabs the Infinity Gauntlet from Thanos. What better way for Marvel to tell the same story about the consequences of messing with what's meant to be, than for Morgan Stark to get her father back, only for it to come at a disastrous cost. Maybe Tony doesn't reverse the snap in his timeline, or something worse happens to the timeline Morgan Stark is from. Showing audiences a good reason as to why Iron Man has to die and has to die in that way, could give fans closure on a character they've loved for decades.
Iron Lad was a necessary member of the Young Avengers, but not because of who he was. He was useful because of the technology he possessed. Morgan Stark, on the other hand, would be a compelling character that fans are already invested in and interested in, who could do so much for the team.