Iron Man just revealed the most disgusting power the Hulk has, as his gamma-powered sonic boom in disguise nearly knocked the Marvel Comics hero out.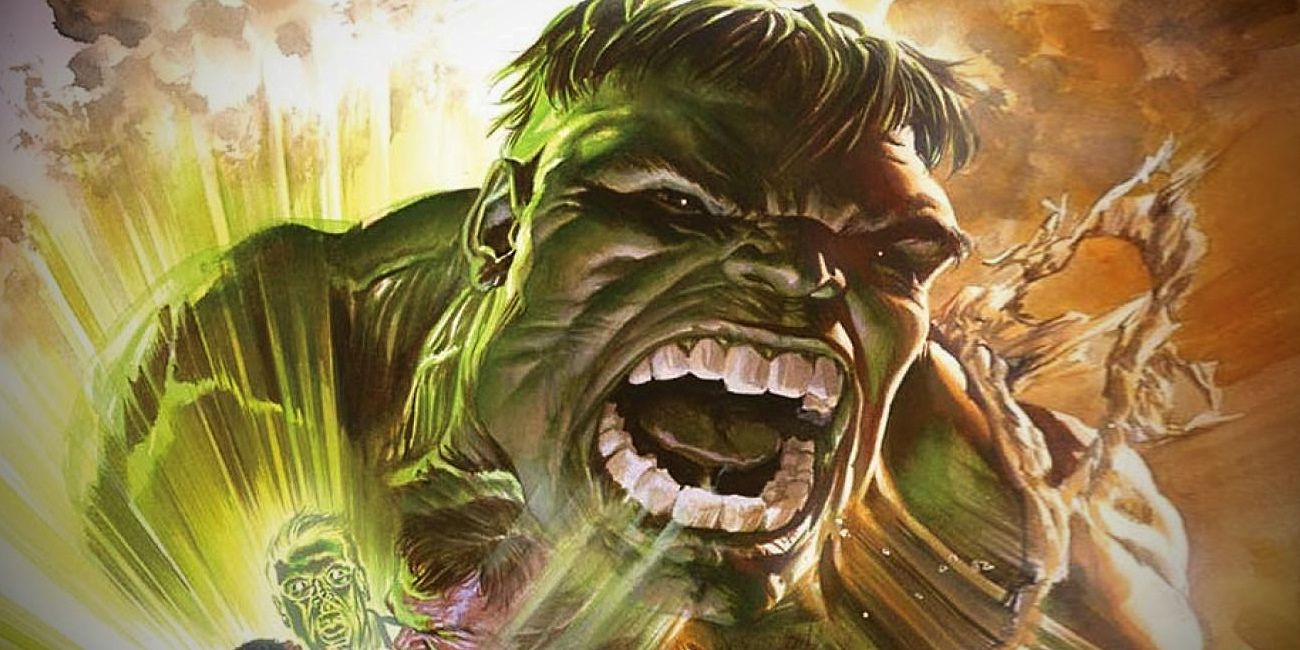 Spoilers for Iron Man #25 by Marvel Comics
Iron Man is revealing the Hulk's most disgusting power, as he once watched as the Jade Giant unleashed a Sonic Boom that left him speechless, which is just a fancy way to say he ripped a giant gamma-powered fart. Yes, in Iron Man #25 by Marvel Comics, Tony Stark reveals the Hulk once pranked his fellow hero by unleashing a gamma fart so smelly he could only react in pure shock.
The Hulk's gamma powers give him several incredible abilities. Besides his strength which increases the angrier he gets, the hero is capable of some impressive moves using his massive frame. From more commonly known Hulk powers like his earth-shaking thunderclap to lesser-known abilities like his immunity from telepaths, the Avenger is much more than a one-trick hero. However, Iron Man found out about one of his more hilarious powers the hard way, as the hero had to endure a gamma fart after initially believing the Jade Giant used a Sonic Boom to leap in the air.
Related: Marvel Villains Are Trying To Create The New Hulk & Wolverine
In the backup story in this week's Iron Man #25 by Murewa Ayodele and Dotun Akande from Marvel Comics, Iron Man goes to Jotunheim in search of Thor after getting a distress call from his Avenger teammate. However, navigating through the snowy and windy terrain takes a considerable toll on Iron Man, as he uses new armor to block the dangerous weather. Tony Stark tells his A.I. a story of another windy encounter he had, revealing he once watched the Hulk leap into the air and reach Mach One in an instant without using his legs. After initially witnessing the amazing powers and referring to it as a Sonic Boom, Hulk pranked the hero, smiling at Iron Man as Stark realized it was a gamma fart that was unleashed against him.
Yes, Hulk's Fart Is A Superpower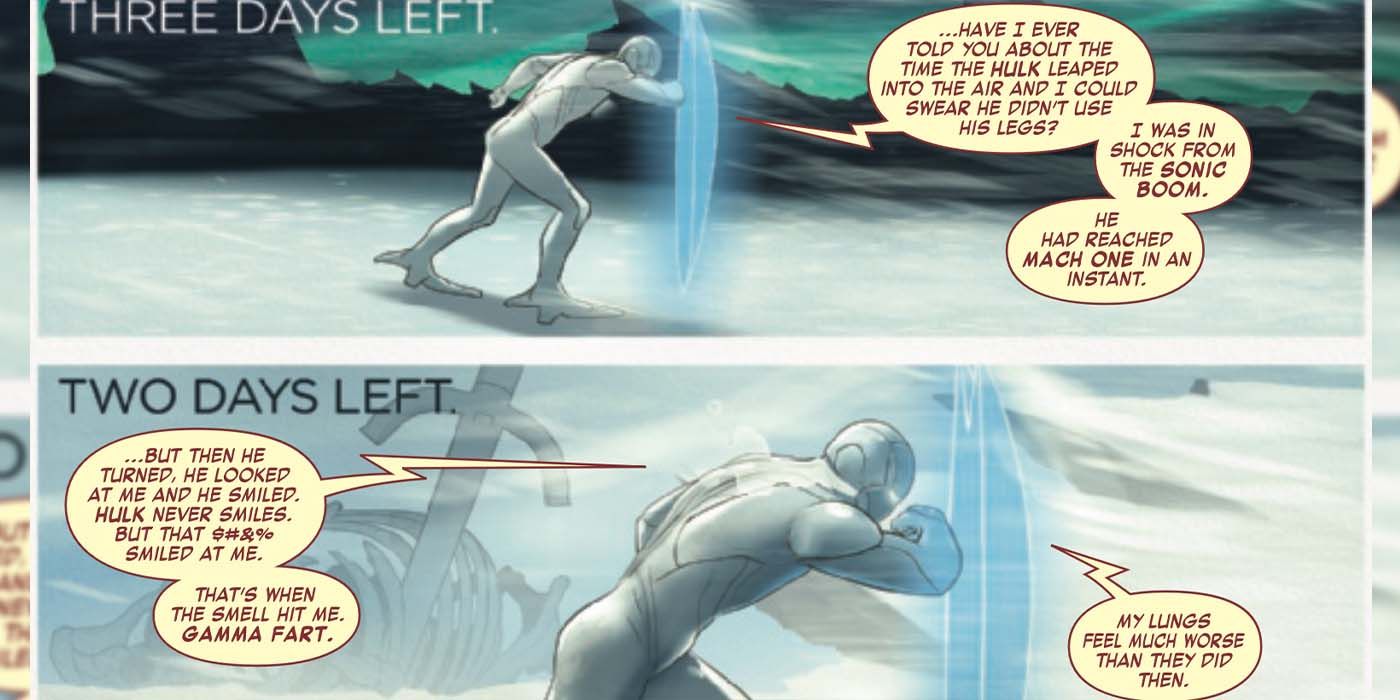 Despite Iron Man recounting being the unfortunate recipient of a gamma-powered fart by the hero, the Sonic Boom is actually a superpower, despite its disgusting nature. As Tony Stark mentioned, Hulk could jump in the air without using his legs and reach Mach One – that's no small feat, even if it was all caused by a smelly explosion from the Jade Giant. Farting in future battles could come in handy for the Hulk, especially if the smell will stun the enemies, too.
No hero or villain wants to be in the range of the Hulk's smelliest attack, as the gamma-powered fart from the Avenger is one of his most disgusting secret powers. Hopefully, no other heroes besides Iron Man ever have to endure the Sonic Boom in person, as while it might propel Hulk in the air, anyone in the surrounding area is forced to take an unfathomably gross smell. Iron Man #25 by Marvel Comics is in comic book stores now.
Next: Even Superman Is Scared To Find Out How Strong Hulk Truly Is