Avengers Assemble: Alpha #1 unites the heroes of Marvel's The Avengers and Avengers Forever titles, along with the team's prehistoric ensemble.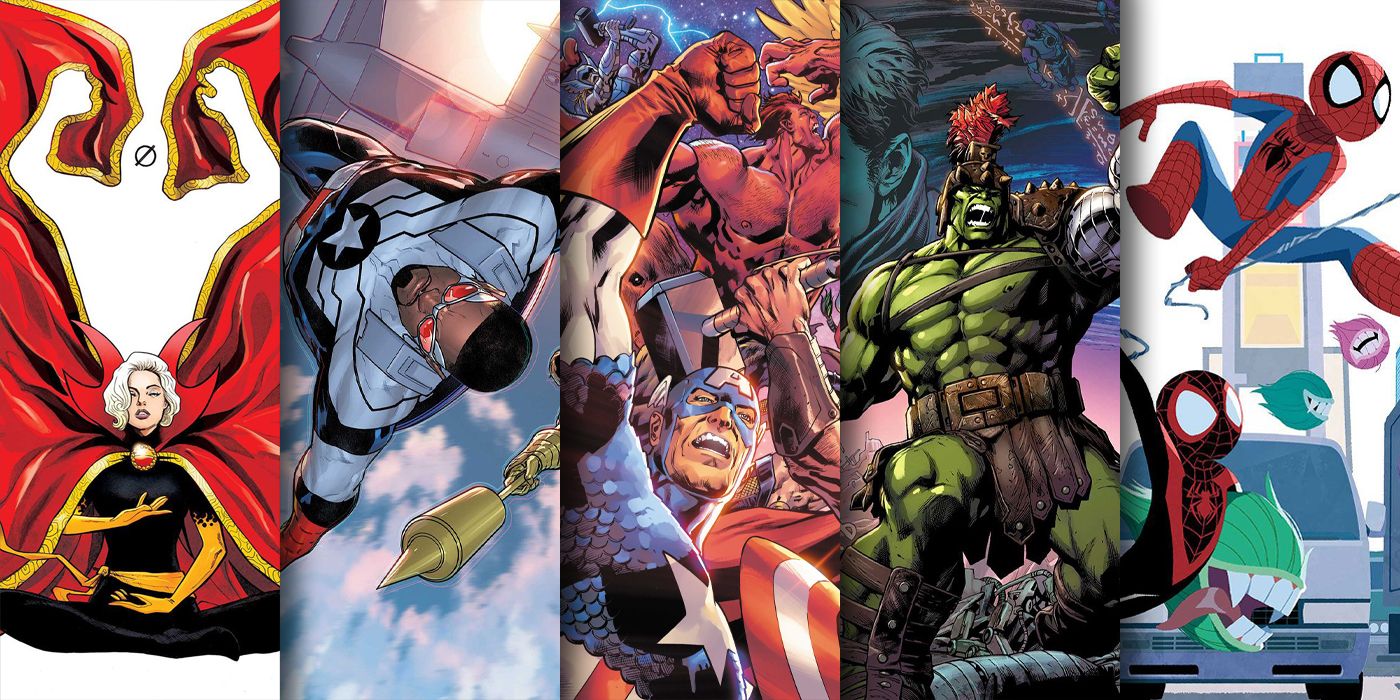 Marvel Comics is launching the biggest Avengers story ever this week.
Out on Wednesday is Avengers Assemble: Alpha #1, a one-shot written by Jason Aaron with art by Andrew Currie and Bryan Hitch. The issue kicks off a crossover event between The Avengers and Avengers Forever, serving as the capstone of Aaron's work with the Marvel super team. Heroes involved in the event hail from both series, along with the inclusion of the prehistoric Avengers of 1,000,000 B.C. Together, they all go up against Mephisto, Doom Supreme — a powerful variant of Doctor Doom — and his Multiversal Masters of Evil.
RELATED: Iron Man Reboots, Spider-Man Teases a Major Loss and More in Marvel's December Solicits
This week, readers can also revisit the planet Sakaar from The Incredible Hulk's "Planet Hulk" storyline with the debut of Planet Hulk: Worldbreaker. The new five-issue miniseries is written by Greg Pak and illustrated by Manuel Garcia, taking place 1,000 years in the future on the world that the Hulk once ruled. The title will focus on a woman with green skin as she searches for the "legendary Green Scar" to save her brother's life.
Avengers Assemble: Alpha #1 and Planet Hulk: Worldbreaker #1 are joined by a few other Marvel books going on sale Wednesday, including the launch of Peter Parker & Miles Morales – Spider-Men: Double Trouble and new issues for Strange, Captain America: Symbol of Truth and more. The full list of releases can be found alphabetically below, covers and solicitations included.
JASON AARON (W) • BRYAN HITCH (A)
Wraparound Cover by BRYAN HITCH
ANNIVERSARY VARIANT COVER BY J. SCOTT CAMPBELL
RETRO ANNIVERSARY VARIANT COVER BY J. SCOTT CAMPBELL
VIRGIN ANNIVERSARY VARIANT COVER BY J. SCOTT CAMPBELL
VARIANT COVER BY SALVADOR LARROCA
HIDDEN GEM VARIANT COVER BY MARK BROOKS
UNITING THE AVENGERS, AVENGERS
FOREVER AND AVENGERS OF 1,000,000 BC
IN AN EPIC SAGA THAT FORMS THE CAPSTONE
TO JASON AARON'S ERA ON AVENGERS!
From throughout time and the far corners of the Multiverse, the Mightiest Heroes of All the Earths are assembling as never before for a battle beyond all imaging. A war that will take us from the prehistoric beginnings of an Earth under assault by the greatest villains who've ever lived to the watchtower that stands at the dark heart of the all and the always, where an army of unprecedented evil now rises. The biggest Avengers saga in Marvel history begins now.
56 PGS./ONE-SHOT/Rated T+ …$5.99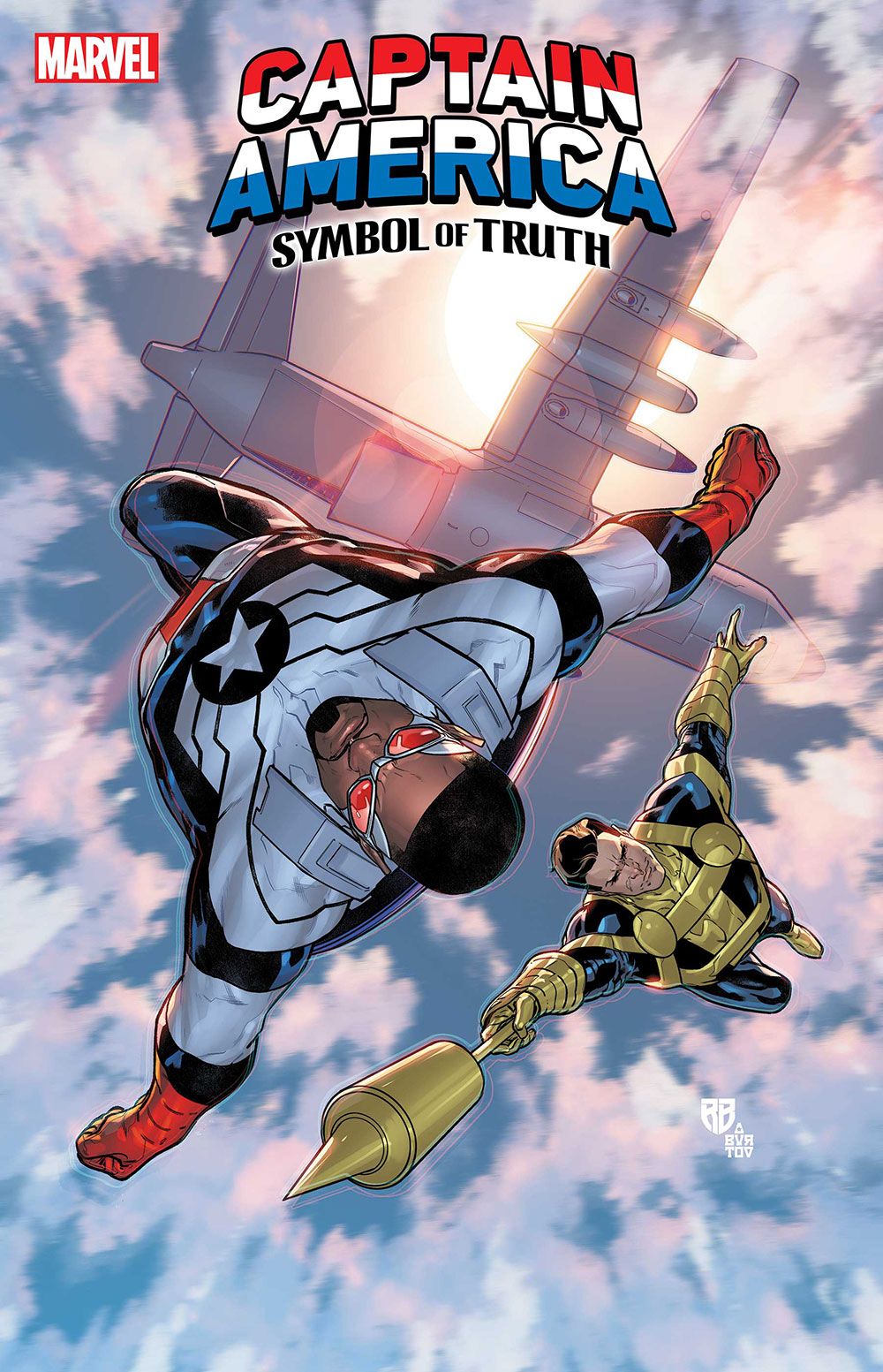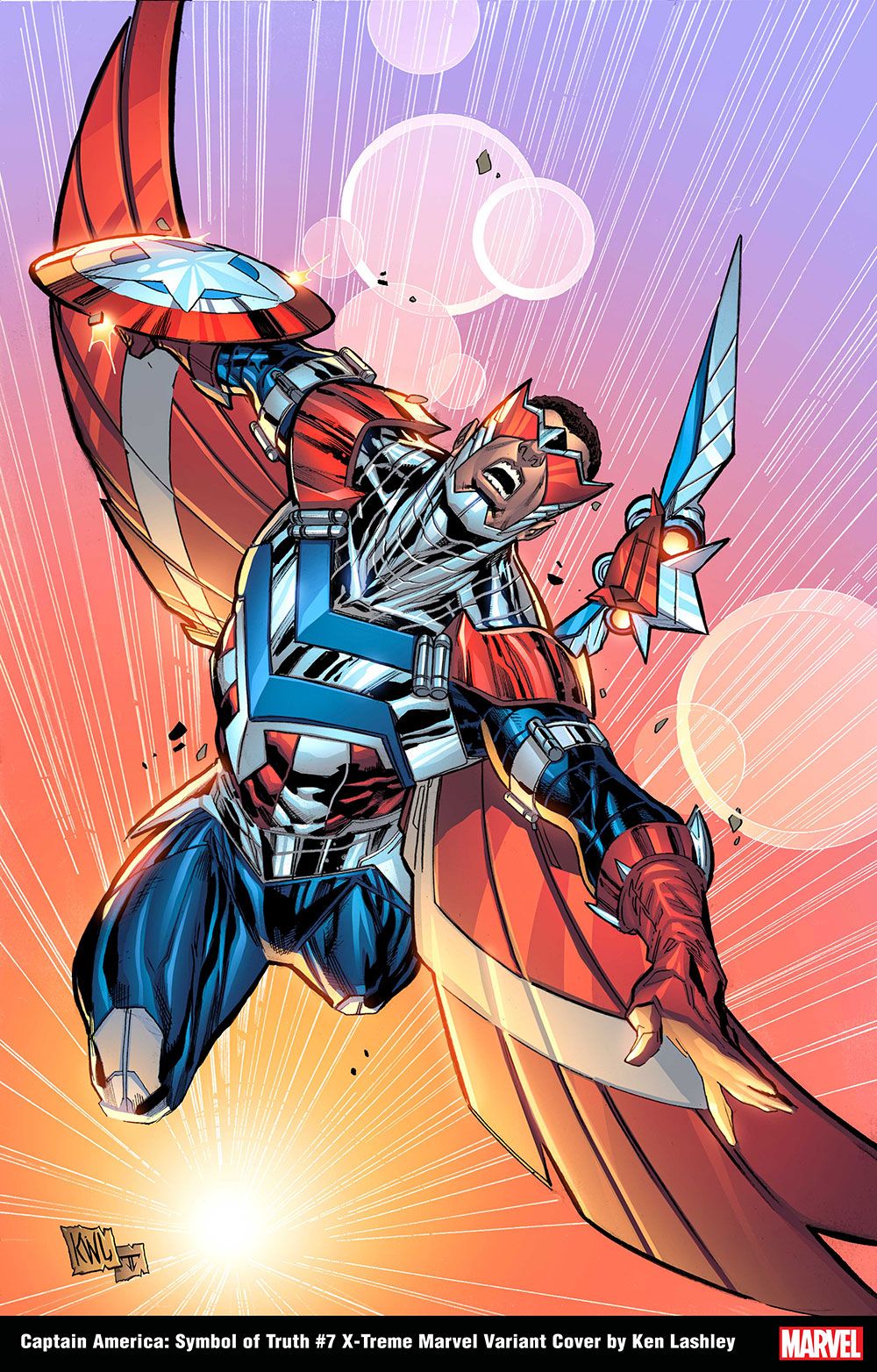 CAPTAIN AMERICA: SYMBOL OF TRUTH #7
TOCHI ONYEBUCHI (W) • IG GUARA (A) • COVER BY R.B. SILVA
X-Treme Marvel Variant Cover by KEN LASHLEY
• The White Wolf's latest attack has put Falcon in critical condition and sparked a civil war in Mohannda. When Sam Wilson's role as Captain America prevents him from pursuing his own justice on an international scale, his government contact sets him up with a surprising new partner – an old ally long thought dead.
• It's the return of IAN ROGERS, A.K.A. NOMAD! But will Ian's return be a blessing or a curse?
32 PGS./Rated T+ …$3.99
PETER PARKER & MILES MORALES: SPIDER-MEN DOUBLE TROUBLE #1 (OF 4)
MARIKO TAMAKI & VITA AYALA (W) • GURIHIRU (A/C)
Variant Cover by ROMY JONES
Variant Cover by CHRISSIE ZULLO
VARIANT COVER BY PEACH MOMOKO
They're friends, heroes and…sidekicks? Peter has dragged Miles into Take Your Sidekick to Work Day, and Miles is not amused — they're both Spider-Man, after all! So when Peter makes a mistake that unleashes villainous shenanigans on New York City, it's up to Miles to save the day — and prove who's the true sidekick among the Spider-Men. Vita Ayala joins the fan-favorite team that brought you SPIDER-MAN & VENOM: DOUBLE TROUBLE and THOR & LOKI: DOUBLE TROUBLE for a brand-new adventure!
32 PGS./Rated T …$3.99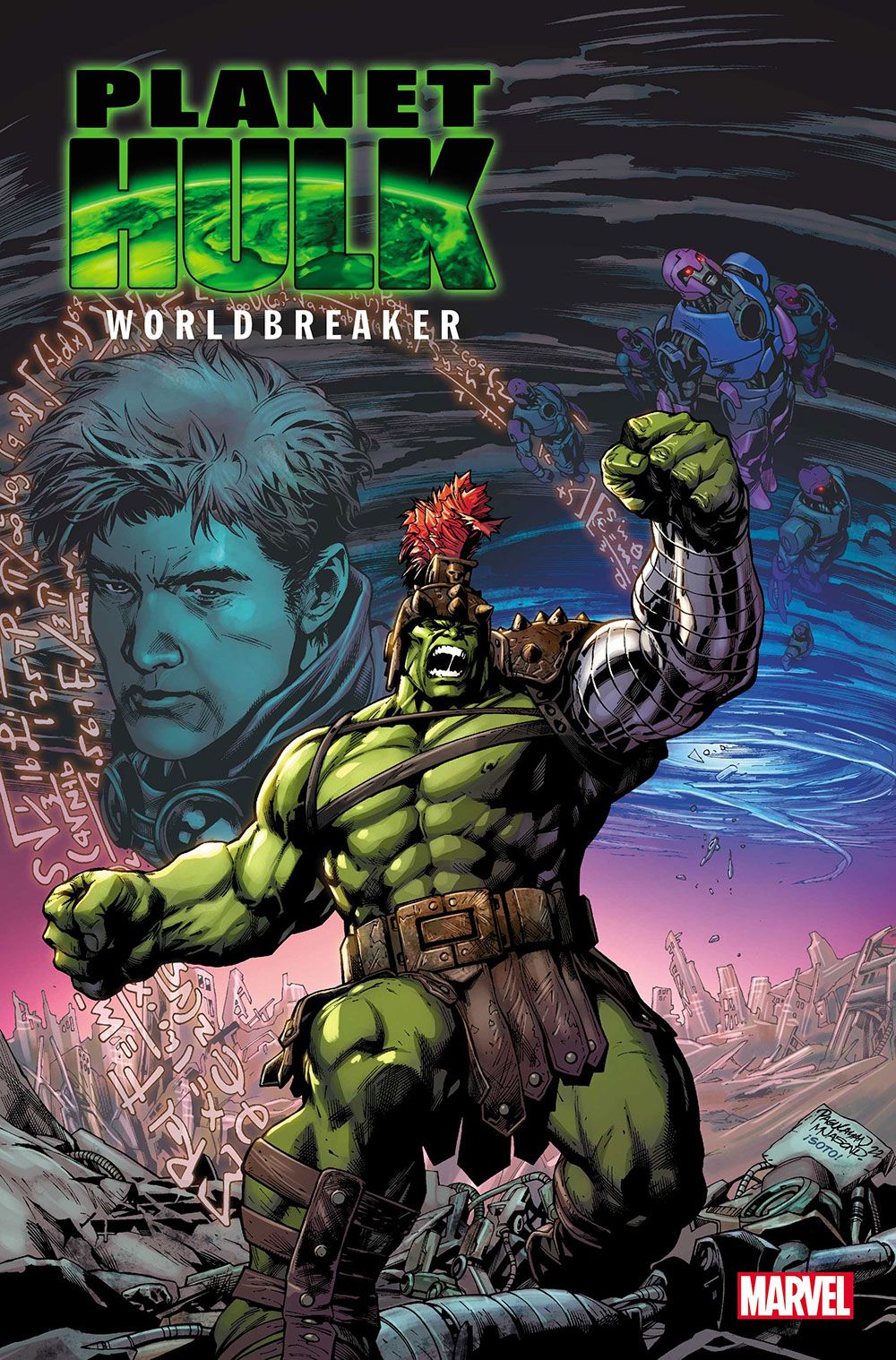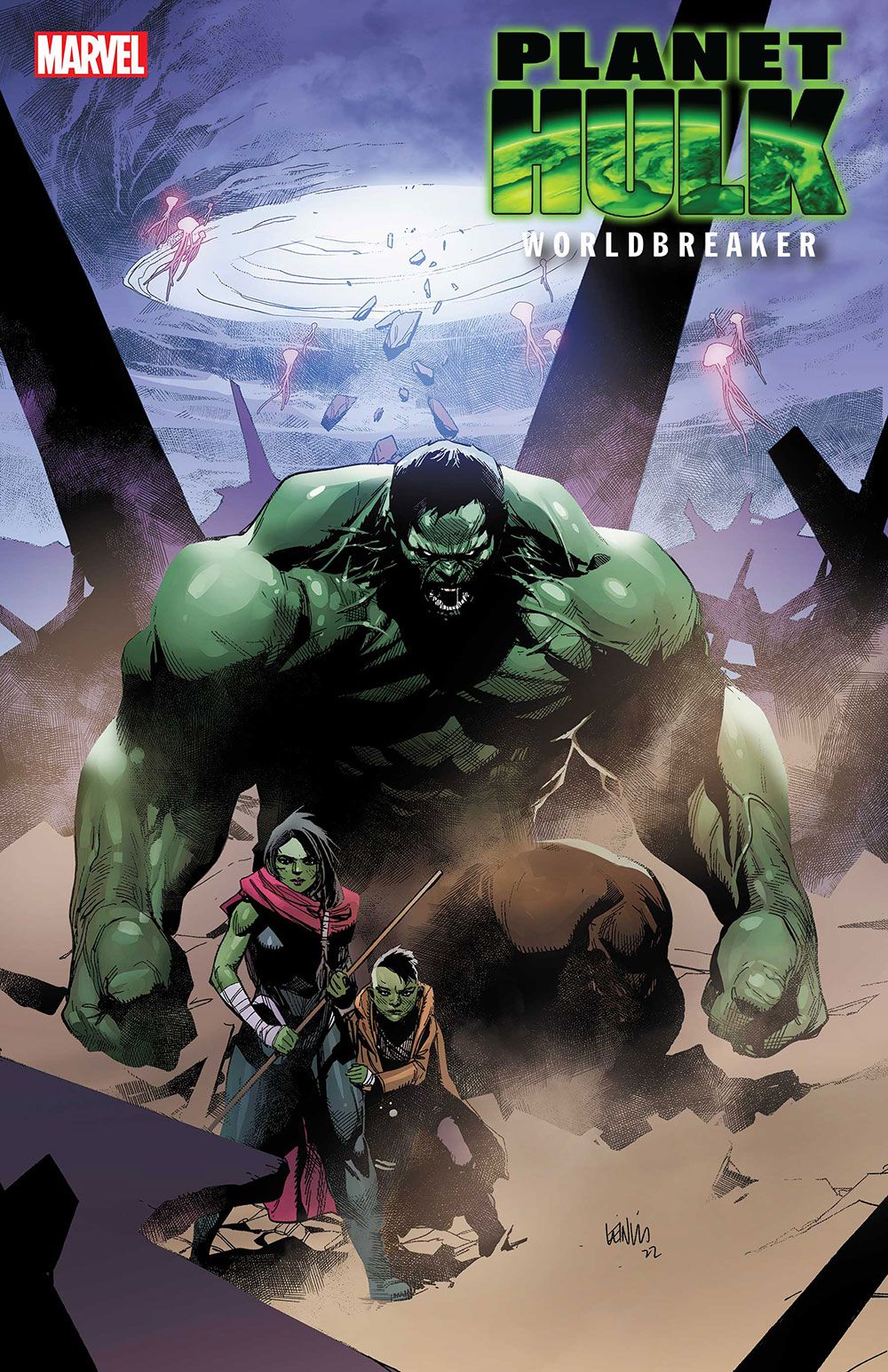 GREG PAK (W) • MANUEL GARCIA (A) • Cover by CARLO PAGULAYAN
VARIANT COVER BY ADAM KUBERT
VARIANT COVER BY RYAN BROWN
VARIANT COVER BY LEINIL FRANCIS YU
MILLENNIUM!
• A thousand years from now on the planet Sakaar, a young woman with green skin searches for the legendary Green Scar to help save her brother from a group of apocalyptic cultists.
• But which Hulk will she find?
• And after all these years, is he truly the Sakaarson, who will save us all — or the Worldbreaker, who will destroy us?
• A shocking expansion and culmination of the mythos of Sakaar and the heart of the Hulks from PLANET HULK scribe Greg Pak and visionary DEVIL'S REIGN artist Manuel Garcia.
32 PGS./Rated T …$3.99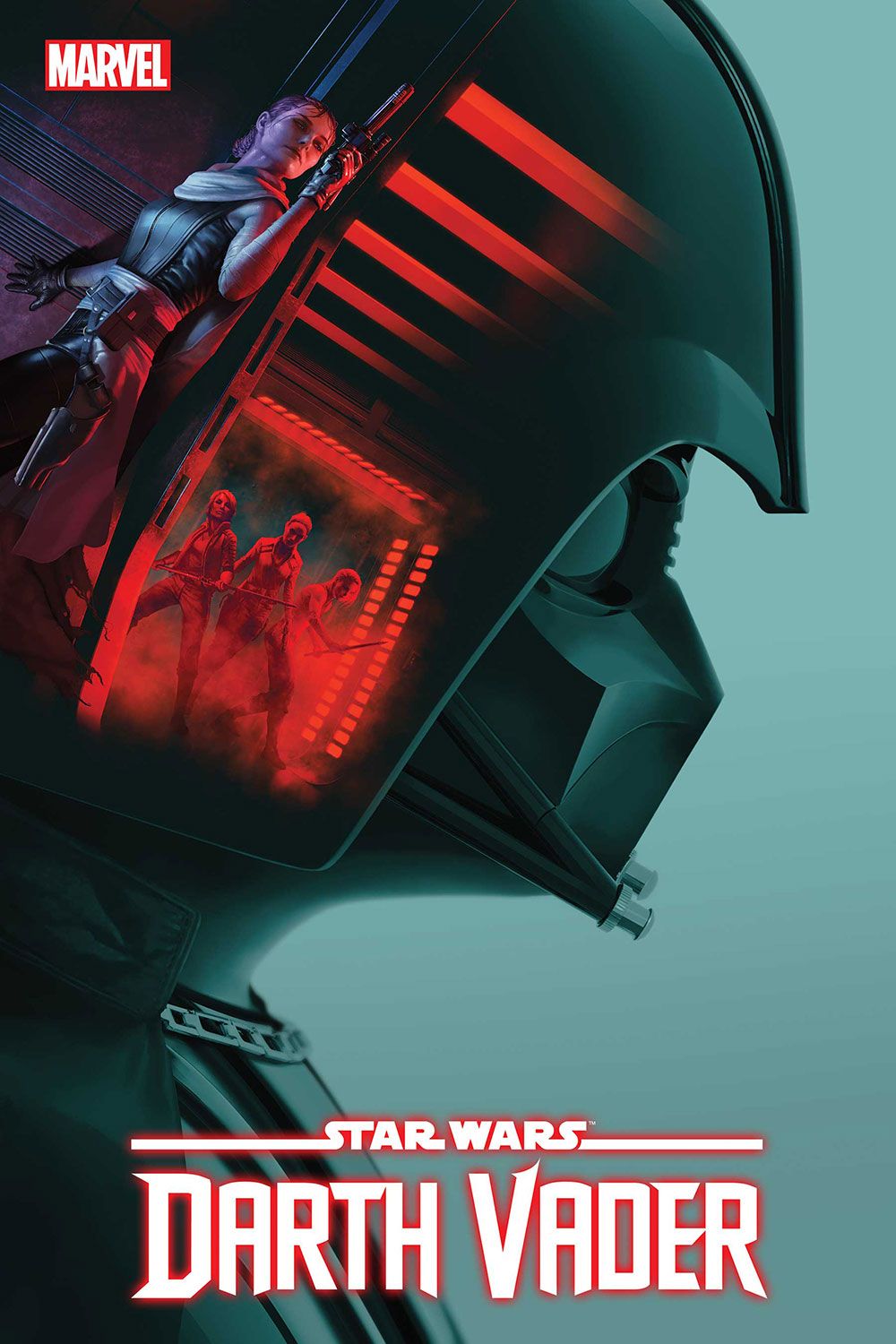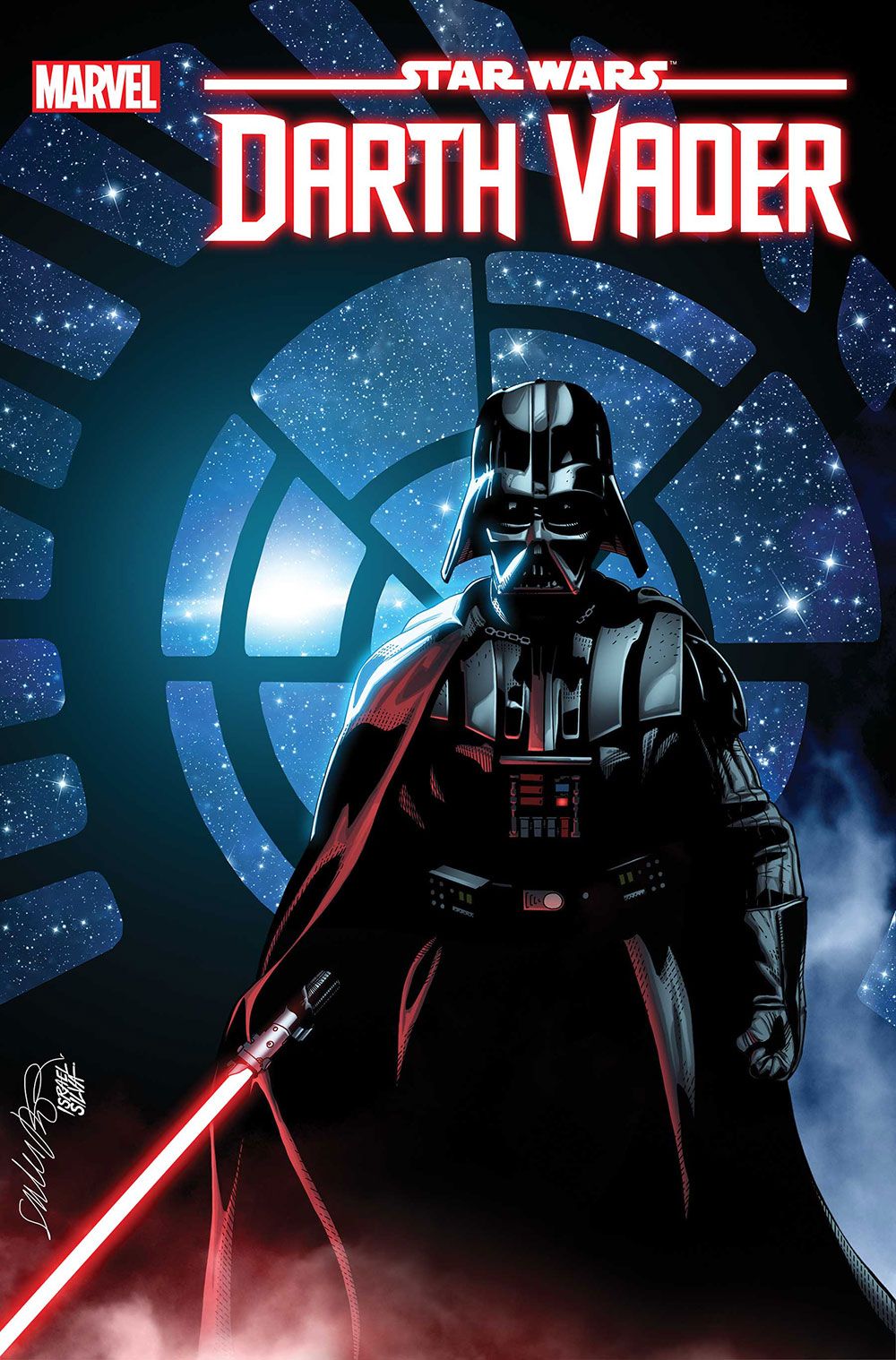 STAR WARS: DARTH VADER #29
GREG PAK (W) • LUKE ROSS (A)
Cover by RAHZZAH
Variant Cover by SALVADOR LARROCA
REVELATIONS Variant Cover
by TAURIN CLARKE
TECHNO (RE)UNION!
• Three decades ago, Anakin Skywalker slaughtered Wat Tambor, leader of the Techno Union, along with the rest of the Separatist leaders by the command of the Emperor.
• So who is the pirate JUL TAMBOR, what is he planning on Skako Minor, and what will the Handmaiden, who now stands at Vader's side, do when it's her job to choose if Jul lives or dies?
• Also, which Handmaiden is this? And will this new adventure fulfill Sabé's dream of derailing Vader's journey to the dark side — or simply complete it?
32 PGS./Rated T …$3.99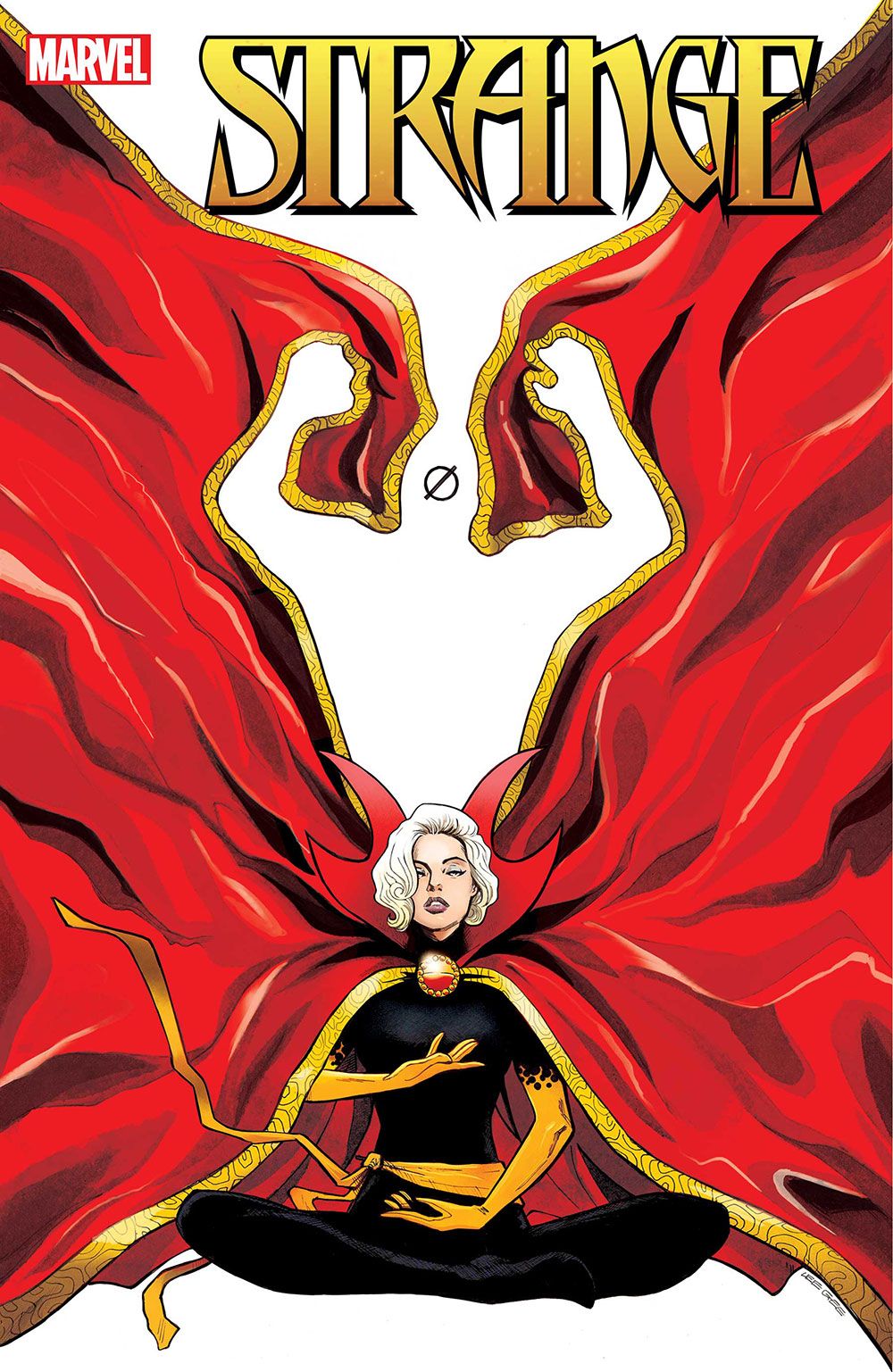 STRANGE #8
JED MACKAY (W) • MARCELO FERREIRA (A)
Cover by Lee Garbett
VARIANT COVER BY GREG LAND
WHO ARE THE BLASPHEMY CARTEL?
The secrets of the Cartel are revealed, and it comes from the unlikeliest of sources! Will this be the help Clea needs to bring peace to her adopted realm? Or will this be too much for the Sorcerer Supreme to handle?
32 PGS./Rated T+ …$3.99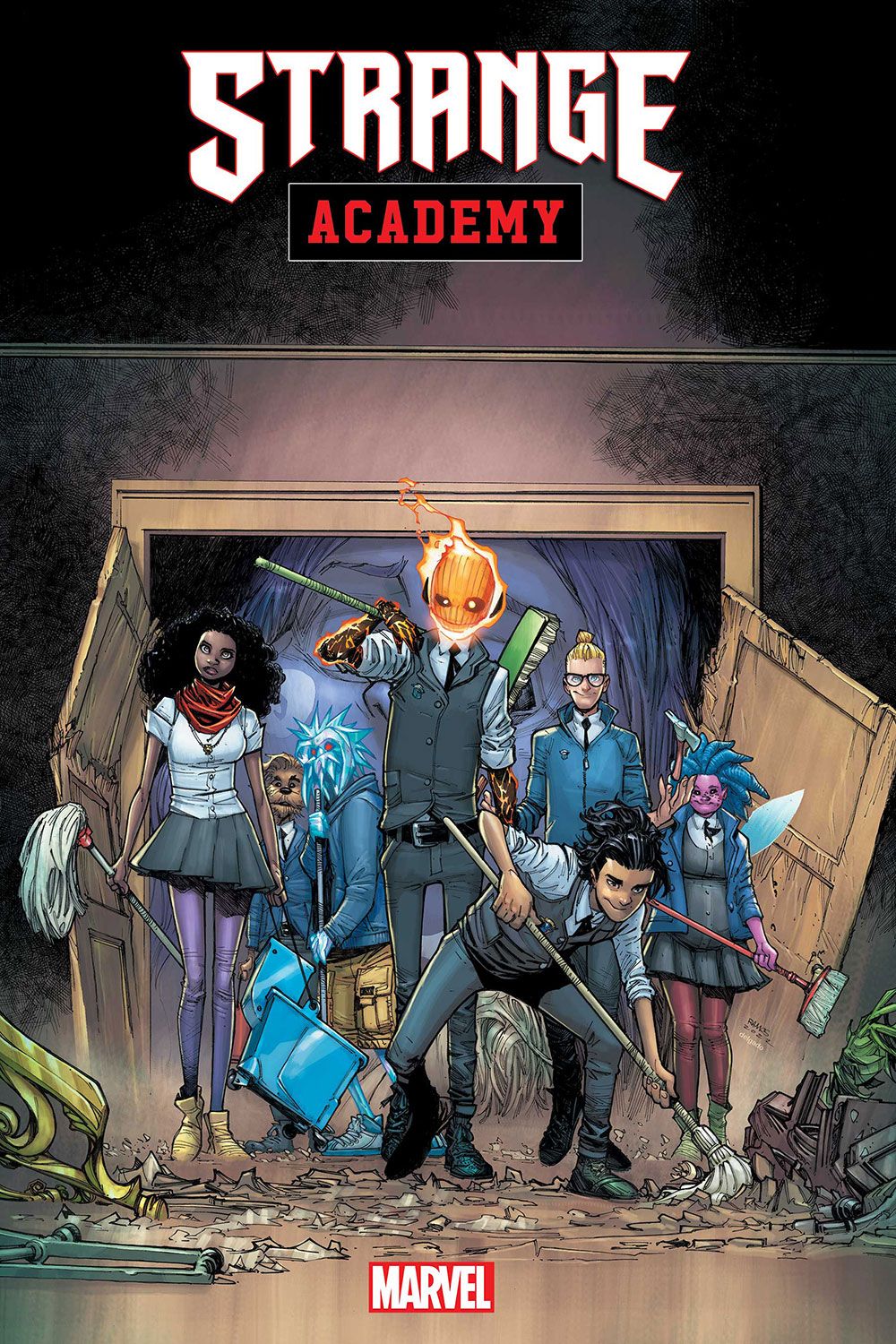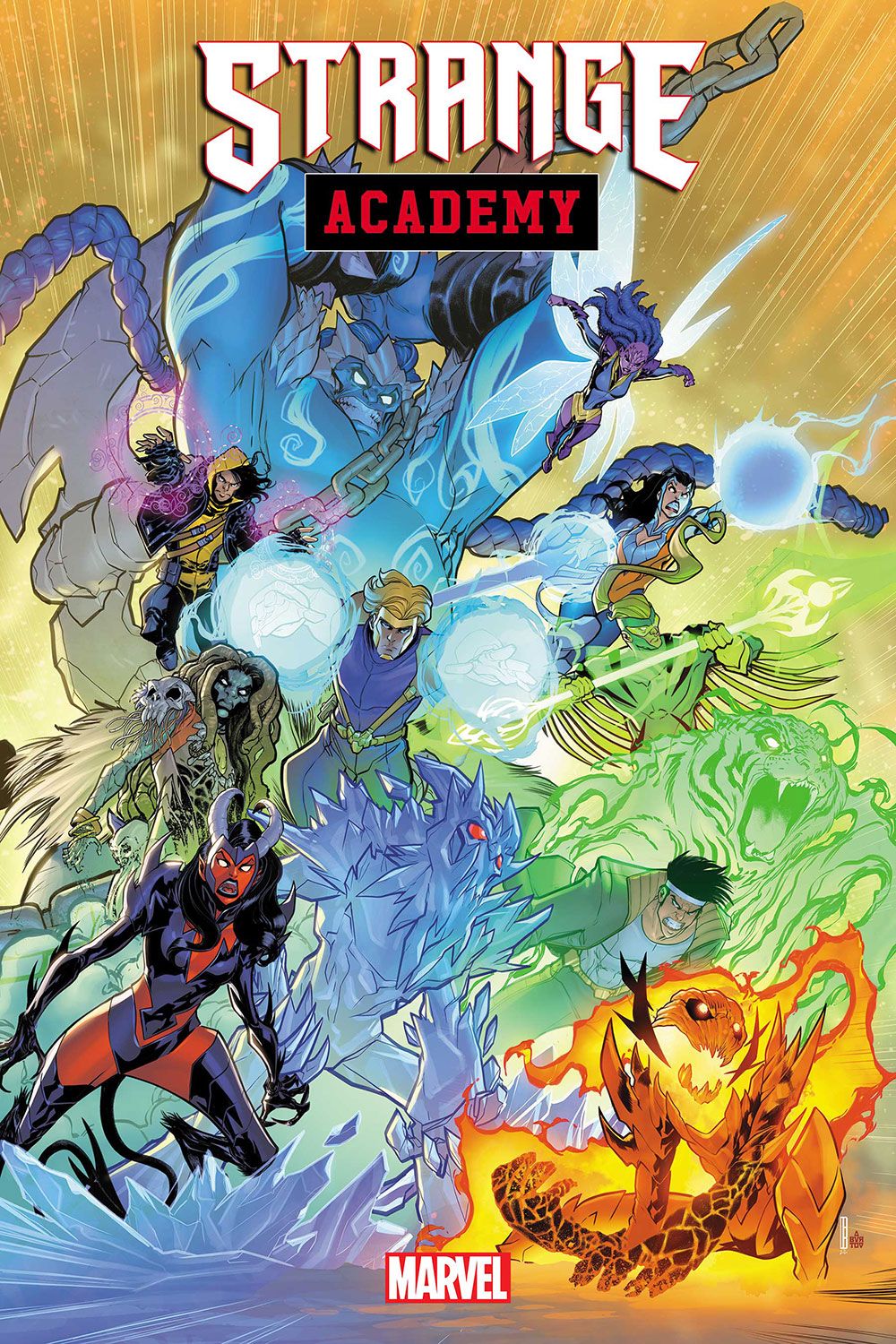 STRANGE ACADEMY: FINALS #2
SKOTTIE YOUNG (W) • HUMBERTO RAMOS (A/C)
Trading Card Variant Cover by Dustin Weaver
X-TREME MARVEL VARIANT COVER BY DAVID BALDEON
• The students still in Strange Academy have their biggest challenge yet!
• Plus, our heroes finally get a lead on Gaslamp and their missing friend.
• But now they have to face the most terrifying villain STRANGE ACADEMY has introduced!
32 PGS./Rated T+ …$3.99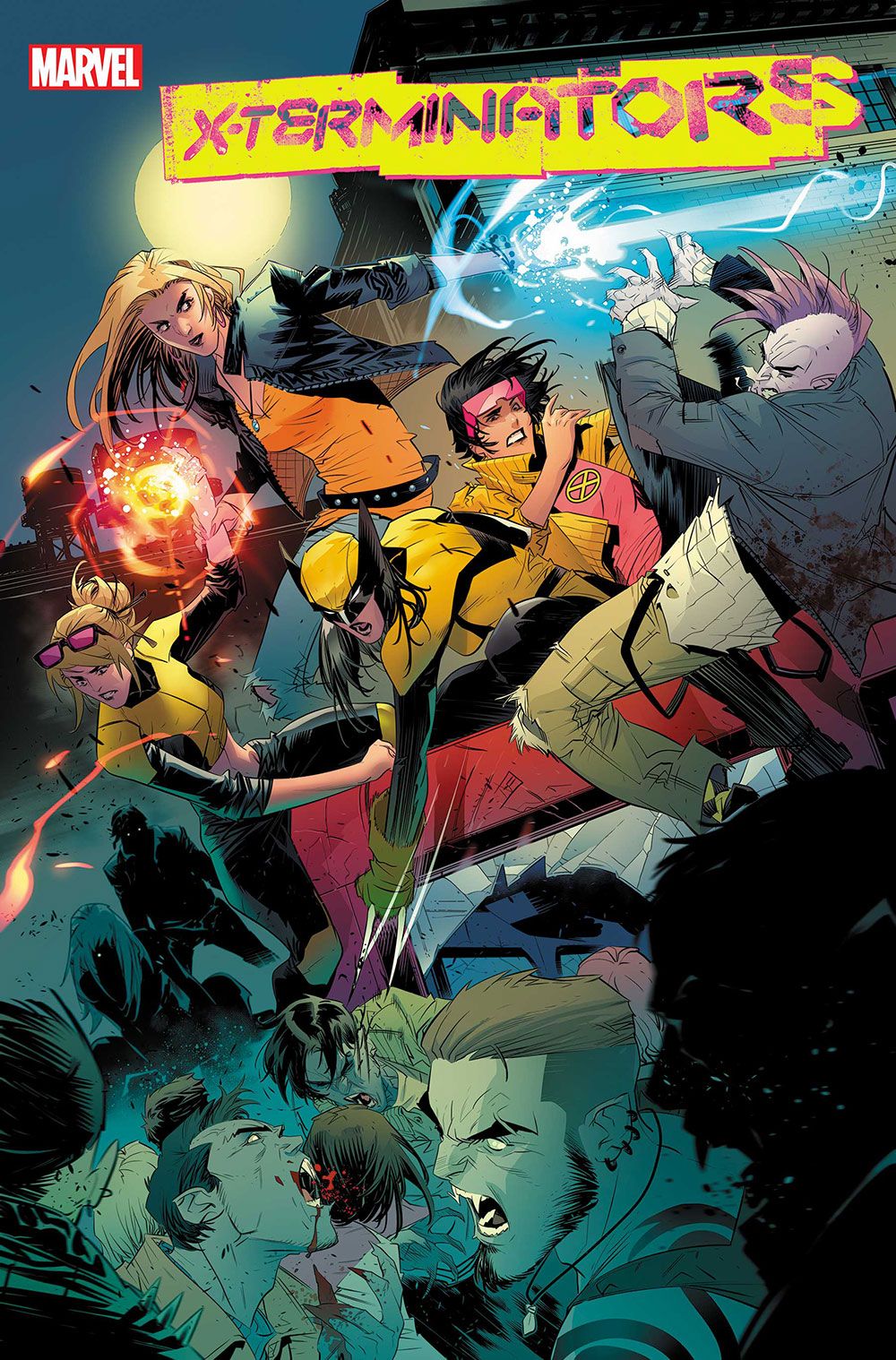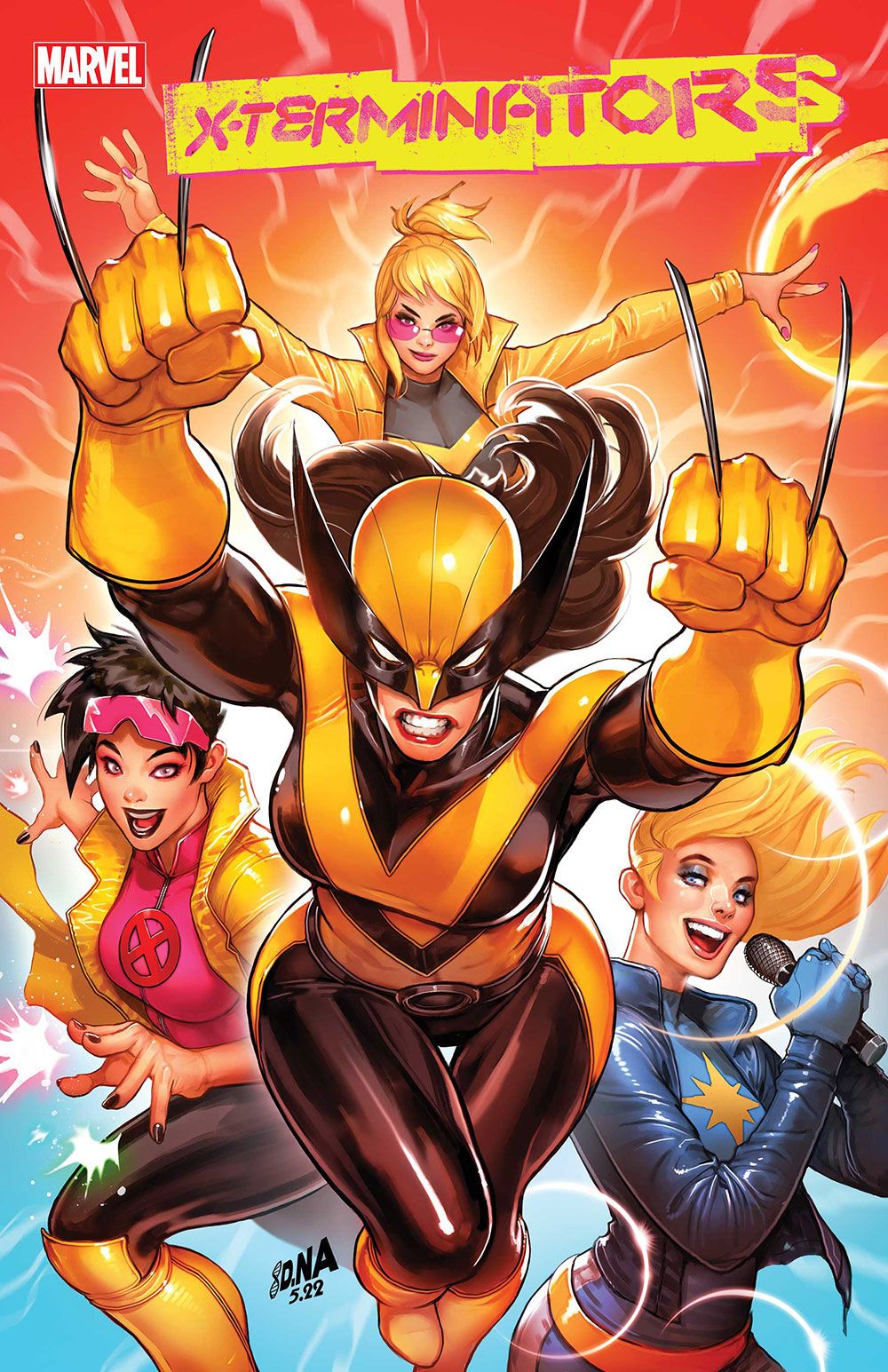 X-TERMINATORS #3 (OF 5)
LEAH WILLIAMS (W) • CARLOS GÓMEZ (A)
Cover by Federico Vicentini
Variant Cover by DAVID NAKAYAMA
VAMPIRES, VIOLENCE AND VENGEANCE!
Does it count as killing a man when the man in question is already undead? This problem is one the lovely ladies of bombs and blades are going to need to wrestle with as they brutally separate bloodsuckers' heads from their bodies! Just when you thought the night couldn't get more bonkers…
32 PGS./Parental Advisory …$3.99
All of these issues go on sale Nov. 30 from Marvel Comics.
Source: Marvel