Spider-Man cosplayers can now get their hands on a polo t-shirt inspired by the one Peter Parker wears in the classic '90s Spider-Man animated series.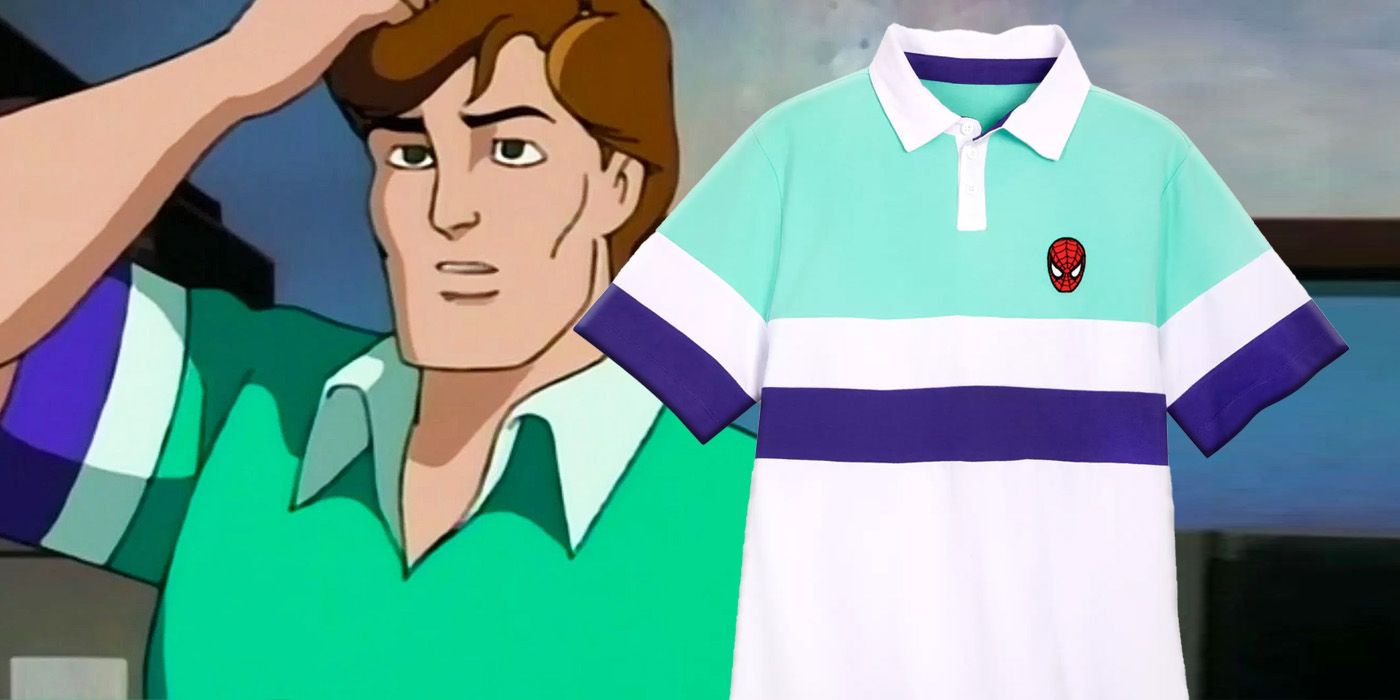 Spider-Man: The Animated Series fans can now dress like the show's version of Peter Parker with a newly released Shop Disney t-shirt.
The Disney Store recently released a Spider-Man polo shirt that was inspired by the classic '90s Spider-Man animated series. The website states that the 100% cotton shirt "looks like the iconic striped polo that Peter Parker wears when he's not being your friendly neighborhood Spider-Man" and is a "great get for any fan and a guaranteed conversation starter." However, the faithful recreation does feature one noticeable difference, with the Disney Store version including an embroidered Spider-Man patch on the chest that is absent from the '90s series version. Currently sold out online, the polo shirt will cost potential buyers $49.99 when it is back in stock.
RELATED: Spider-Man: No Way Home Funko Pops Finally Unite the Three Peters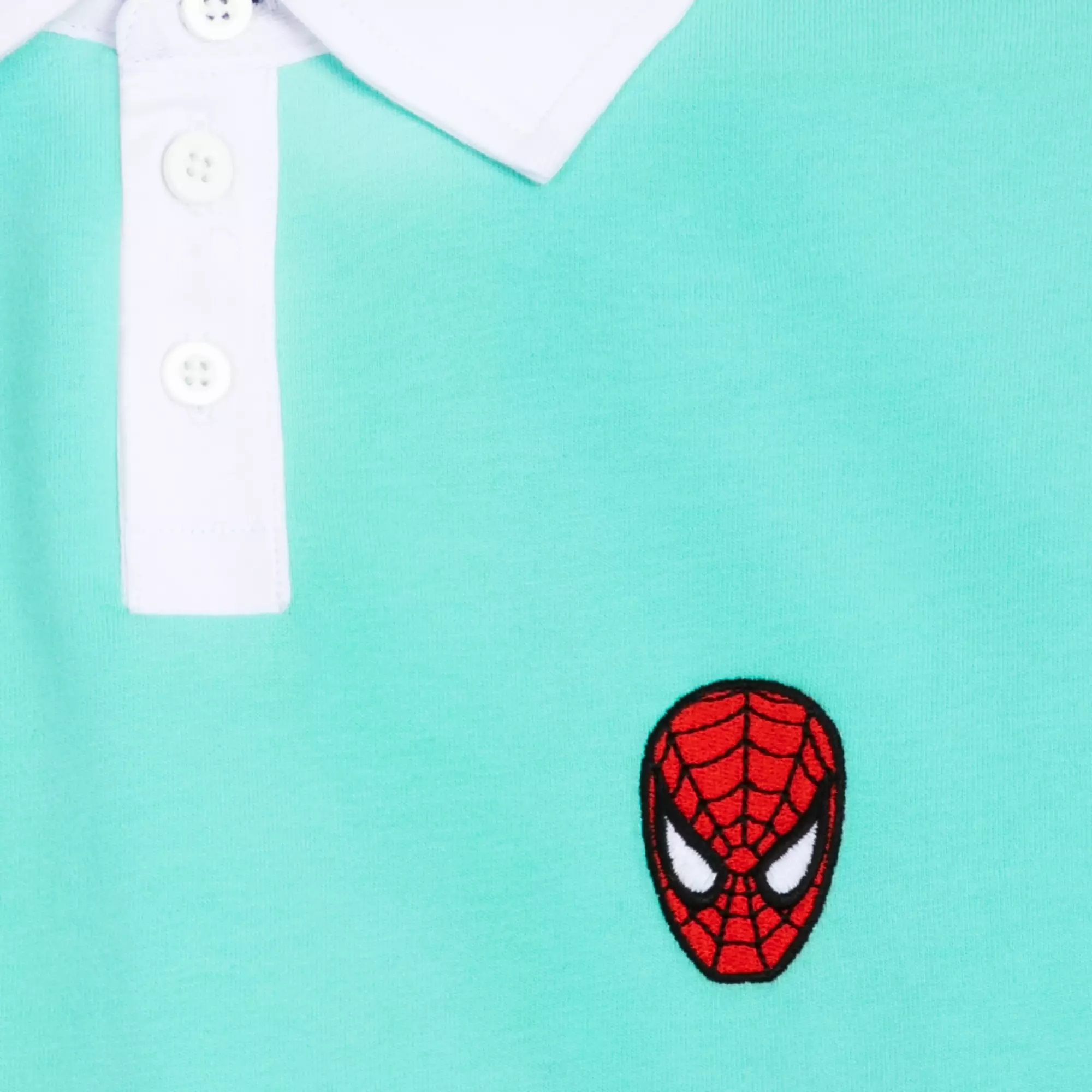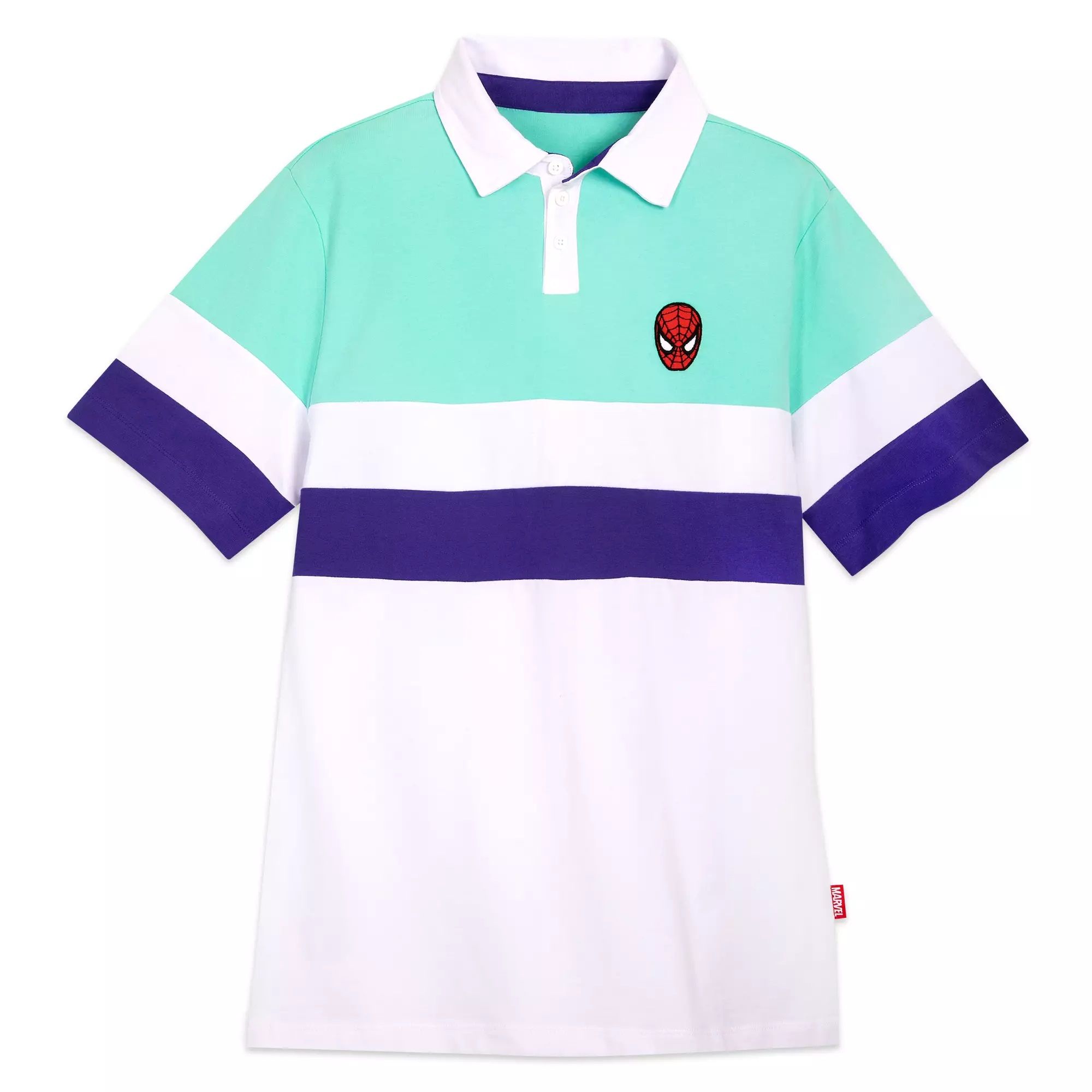 Spider-Man: The Animated Series aired on the Fox Kids Network from 1994 to 1998 for a total of five seasons comprising 65 episodes. The popular animated series followed a college-aged Peter Parker (voiced by Christopher Daniel Barnes) as he struggled to balance his responsibilities as the hero Spider-Man with the problems of his personal life. Spider-Man TAS was notable for adapting classic Spider-Man stories, as well as featuring season-long story arcs that saw the titular Wall-Crawler tussle with iconic supervillains like the Kingpin, Doctor Octopus, Venom and the Hobgoblin.
New Animated Series Will Explore Spider-Man's Freshman Year
Marvel Studios is currently working on a new Spider-Man animated series that will explore Peter Parker's origin story and early days as Spider-Man in an alternate reality from the mainline MCU timeline. Announced in November 2021, Spider-Man: Freshman Year will explore what would have happened if Norman Osborn mentored Peter Parker instead of Tony Stark. The series will also be animated in a style that "celebrates the character's early comic book roots."
RELATED: Across the Spider-Verse Debuts a Mysterious New Look at Spider-Gwen
The full voice cast for Spider-Man: Freshman Year has not been announced, but Charlie Cox will voice Matt Murdock/Daredevil, reprising his role from previous MCU media. Paul F. Tompkins has been cast as the voice of Bentley Wittman, a new character created for the series, while Vincent D'Onofrio will reportedly voice Wilson Fisk/Kingpin. Tom Holland is not expected to voice Peter Parker/Spider-Man in Freshman Year. At this time, it is unknown if Hudson Thames, who voiced the Wall-Crawler's MCU variants in What If…?, will voice Spidey in Freshman Year or if Marvel will cast a new actor.
Spider-Man: The Animated Series is currently available to stream on Disney+ alongside several other popular Spider-Man animated series such as 2008's The Spectacular Spider-Man, 2012's Ultimate Spider-Man and 2017's Spider-Man.
Source: The Disney Store