This article contains spoilers for Doctor Strange in the Multiverse of Madness, Thor: Love and Thunder, and Black Panther: Wakanda Forever.This year brought three new big-screen entries to the Marvel Cinematic Universe — Doctor Strange in the Multiverse of Madness, Thor: Love and Thunder, and Black Panther: Wakanda Forever. And while these films have all been somewhat divisive in their own ways, they all have their own distinct charms as well.
From the reality-bending spectacle of Multiverse of Madness to the swashbuckling science fantasy adventure of Love and Thunder to the dramatic character development and international intrigue of Wakanda Forever, each individual film brings something unique to the table. And as such, they all provide their own share of memorable sequences and setpieces. But out of everything these movies have to offer, these five scenes stand out as the best MCU movie moments of 2022.
RELATED: Most Iconic Live-Action Princesses In Movies, Ranked
Doctor Strange: The Illuminati Massacre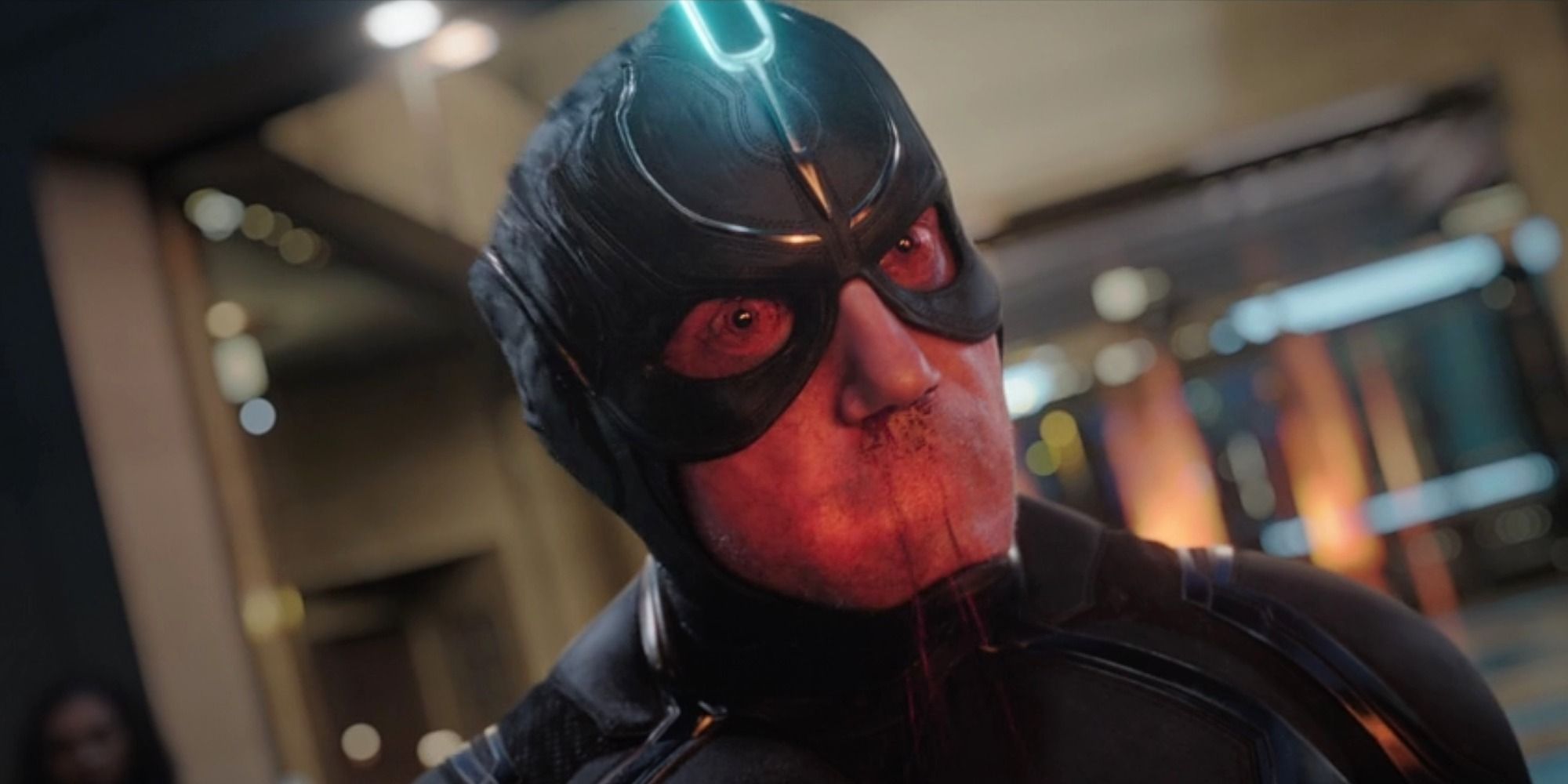 While Sam Raimi is no stranger to directing Marvel superhero films, Multiverse of Madness features much more influence from his horror roots than his Spider-Man trilogy ever did. For proof, look no further than the sequence in which Wanda Maximoff, the Scarlet Witch, takes on the Illuminati of Earth-838. In the leadup to the film's release, the appearance of the Illuminati was the subject of much fan excitement, especially once it was learned that characters like Professor X, Mr. Fantastic, and Black Bolt would be featured as members. However, that excitement quickly turns to terror once Wanda appears on the scene.
Despite the Illuminati's bravado, Wanda uses her reality-warping powers to make short work of them. She erases Black Bolt's mouth, causing him to blow his own brains out, before ripping Mr. Fantastic into noodle-like strands. She crushes Captain Marvel, bisects Peggy Carter with her own shield, and snaps Xavier's neck with a savage psychic attack. The aftermath of the brawl looks like a scene out of Stephen King's Carrie, with the oil from slain Ultron drones serving as a PG-13 alternative to blood. Watching so many fan-favorite heroes meet such gruesome demises is as disturbing as it is cool, earning this sequence a spot on this list.
Doctor Strange: Musical Mayhem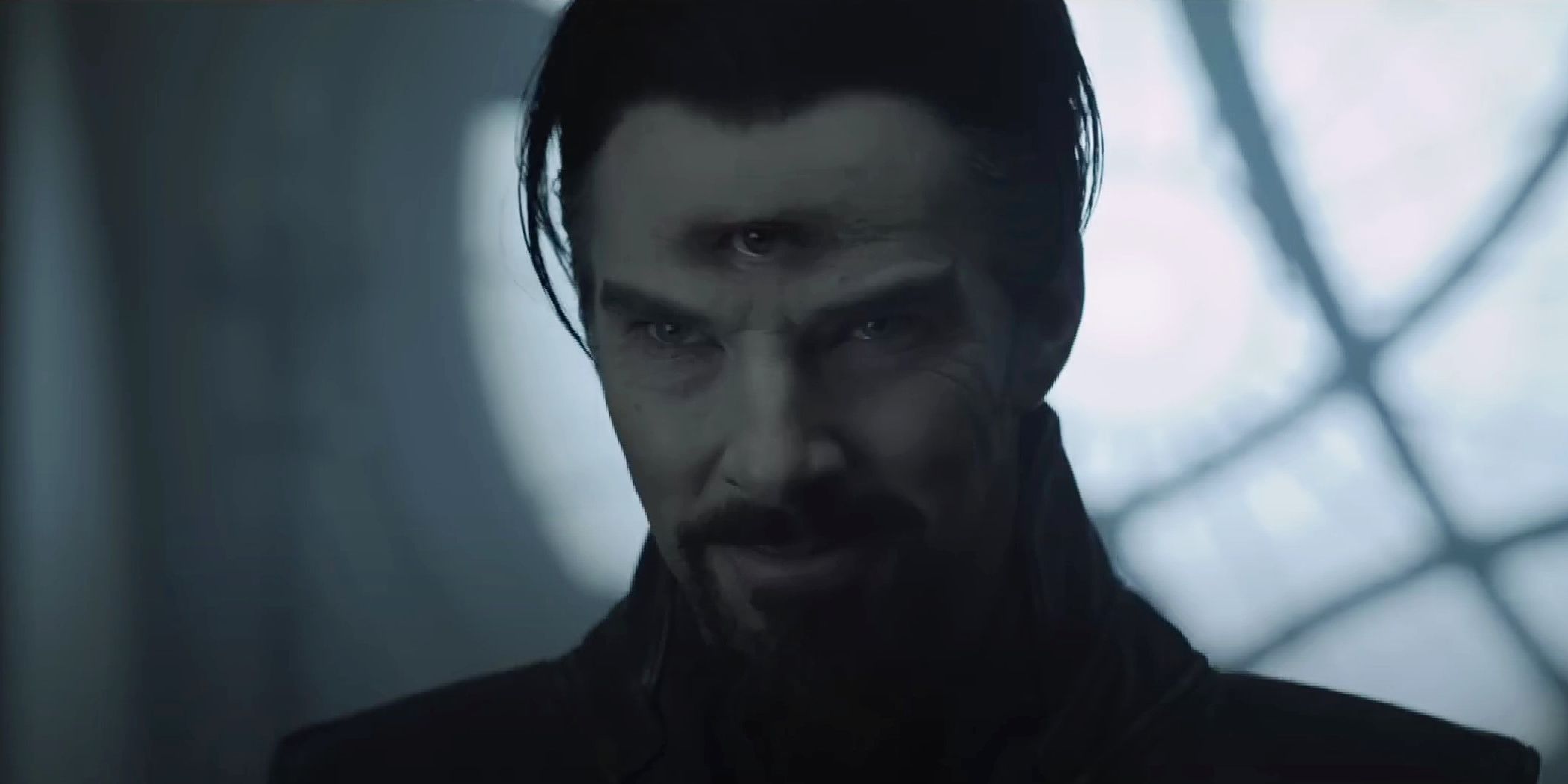 The other obvious contender for the best scene in Multiverse of Madness is the grand finale, in which Doctor Strange possesses the corpse of his own dead variant to take on Wanda as a magic-powered zombie. However, an arguably more impressive scene comes shortly before that, when Strange takes on his own villainous variant in a reality ravaged by a multiversal Incursion. The two Stranges do battle using musical magic, lifting notes right off the page and turning them into weapons. It's a true spectacle of the eyes and ears, and a perfect example of the sheer creativity that went into portraying Strange's magic in Multiverse of Madness. An imaginative fight like this stands out as one of the biggest highlights of the film.
Thor: The Shadow Realm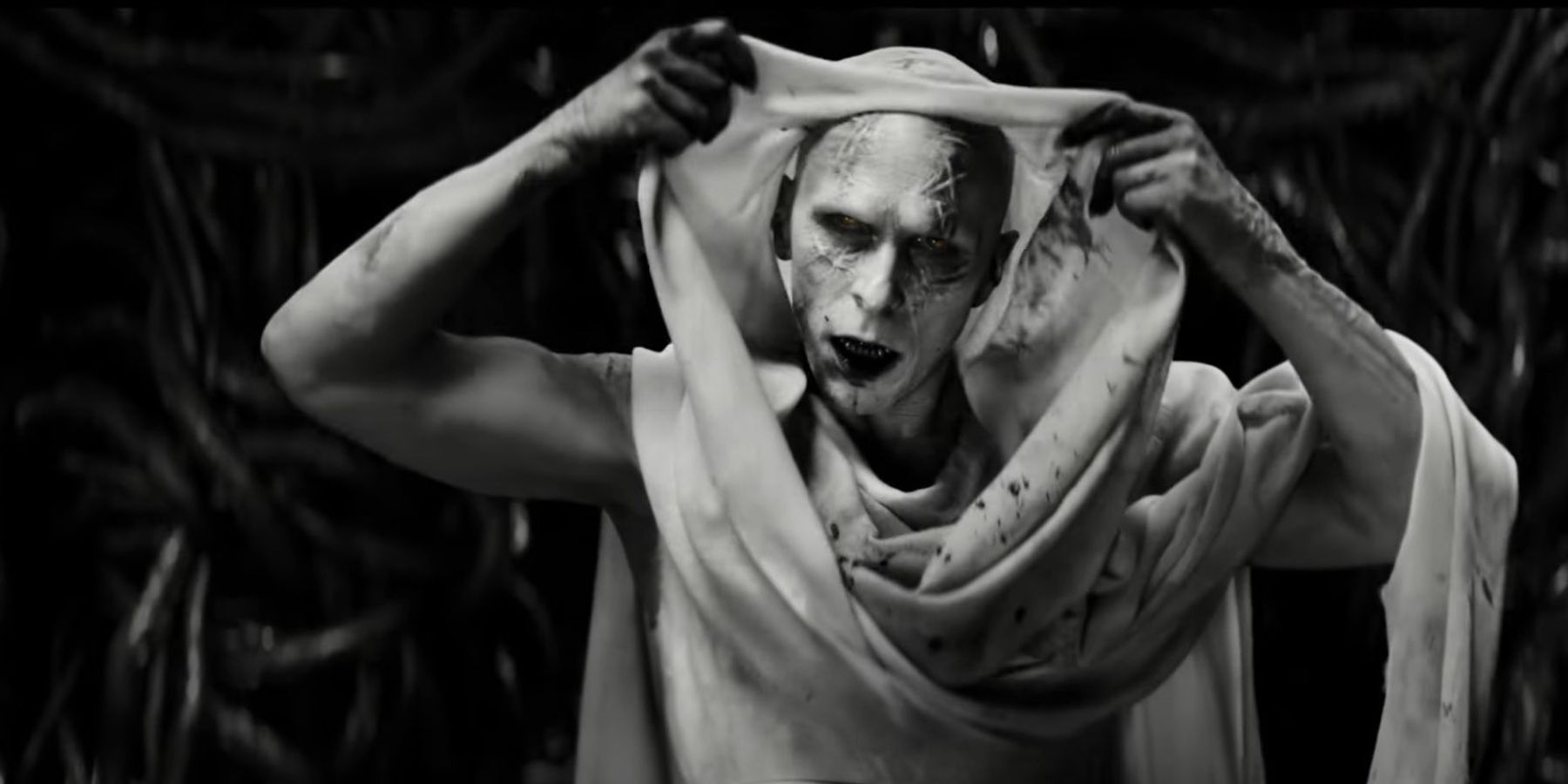 Speaking of visual spectacle, Love and Thunder also has its fair share of fights that fit the bill, from the all-out brawl in Omnipotence City to the final fight, in which Thor leads an army of superpowered Asgardian kids into battle. However, the best battle in the movie comes at the end of the second act, when Thor, Jane, and Valkyrie raid Gorr's lair on a tiny planet in the Shadow Realm. It's one of the most unique setpieces in the entire MCU, from the bizarre location to the color palette, which fades into complete grayscale except for the mystical glow of the heroes' weapons. Throw in a trio of Asgardian champions taking on Gorr and the shadowy power of his Necrosword, and you have an over-the-top showdown that's a true sight to behold.
Black Panther: Killmonger Returns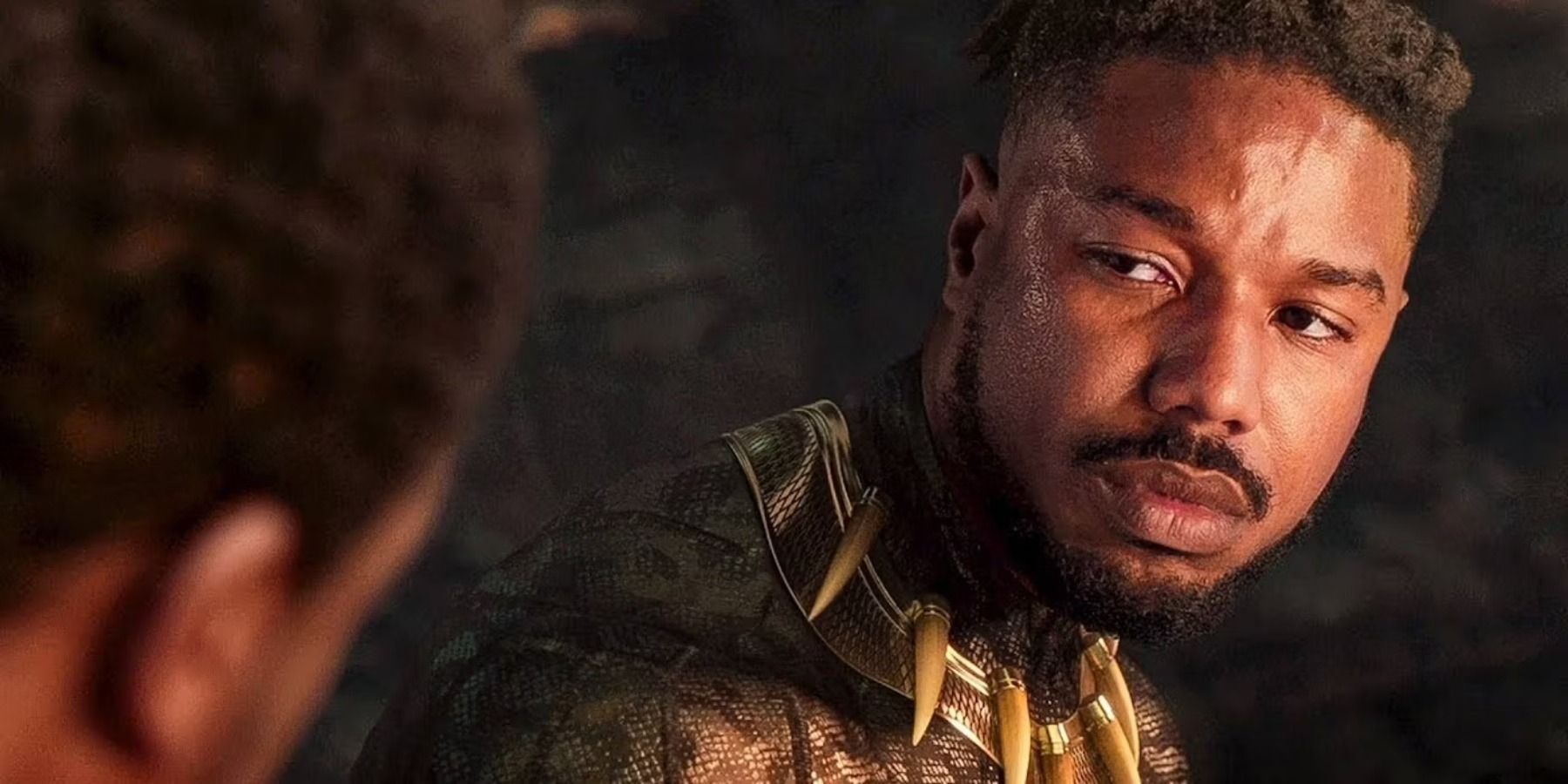 One of the biggest surprises in Wakanda Forever was the unexpected cameo by none other than Michael B. Jordan as N'Jadaka, better known as Killmonger. Despite becoming a major fan favorite following the original Black Panther, it seemed unlikely that Killmonger would ever reappear in Earth-616 due to his death at the end of the film. Yet sure enough, Killmonger appears before Shuri in the Ancestral Plane after she gains the Black Panther's powers from the Heart-Shaped Herb. While Shuri expected to receive words of encouragement and wisdom from T'Challa or Ramonda, she's instead confronted by the usurper who schemed to conquer the world in Wakanda's name.
Killmonger taunts the terrified Shuri, stating that he appeared before her because she subconsciously wants revenge on Namor more than anything else. Playing the role of the devil on Shuri's shoulder, he encourages her to embrace her hunger for revenge — after all, trying to play the hero has only led her family and her kingdom to ruin. Killmonger claims that embracing vengeance is the only way Shuri can find the strength to defeat Namor. And in the most chilling part of all, she listens. Not only is this scene a magnificent return for Killmonger, it also plays a crucial role in the plot, providing a turning point in Shuri's character arc and contributing heavily to the core themes of the film.
Black Panther: The End of Vengeance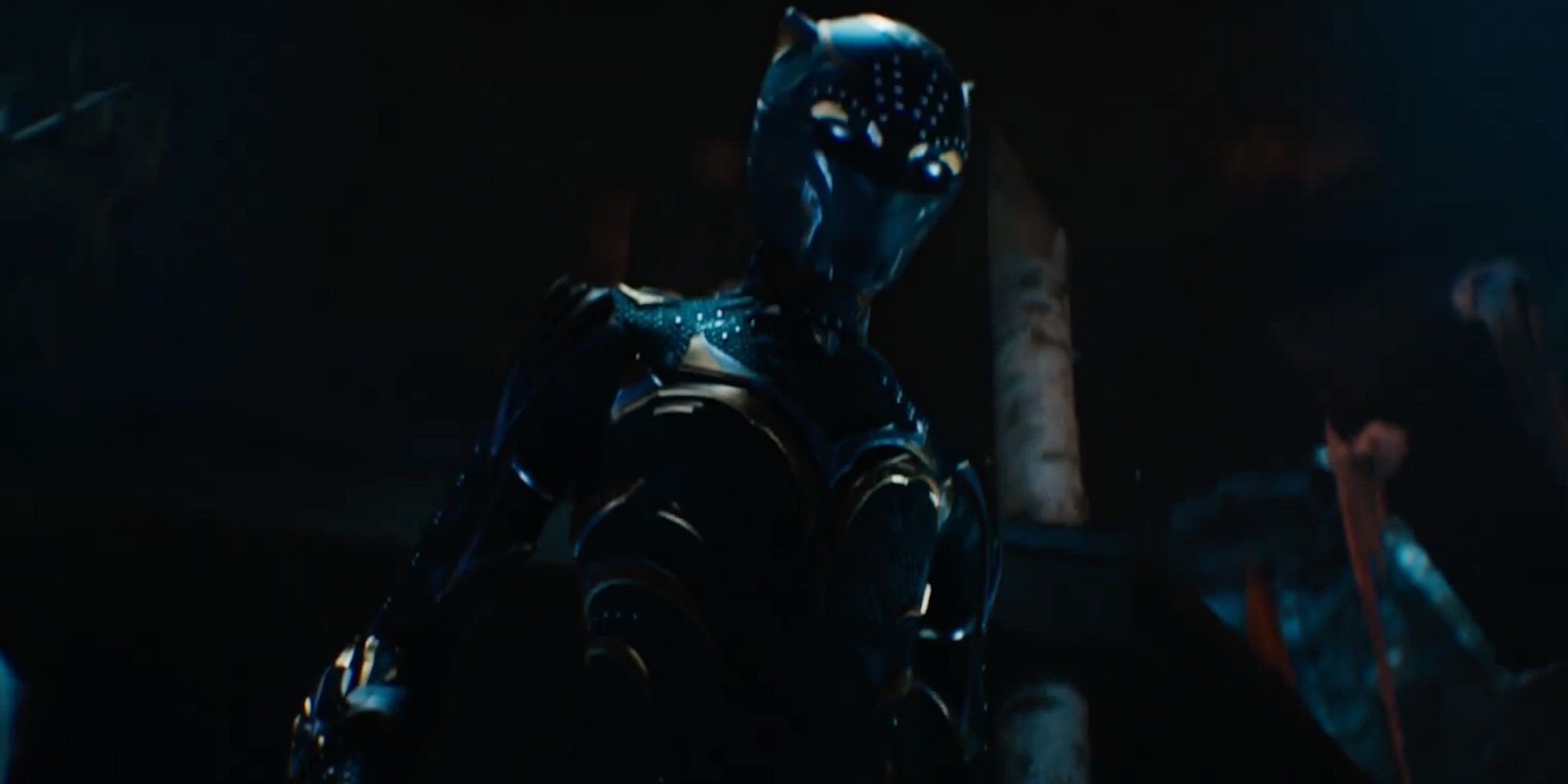 However, Shuri's confrontation with Killmonger is just the setup to the payoff that arrives in the climax of the film. The entire final battle between Wakanda and Talokan is a thrilling melee in its own right, but the best part comes at the very end of Shuri's showdown with Namor. Just when she's about to embrace Killmonger's will and strike Namor down to avenge her mother, Shuri thinks back on everything that's led her to this point — all the suffering that she and Namor have both endured for the sake of protecting their people. She remembers the innocent civilians of Talokan, and imagines a future where they can live in harmony with Wakanda. Shuri chooses to spare Namor's life, offering him an alliance between their nations. And so, Namor accepts, winning peace not through bloodshed, but through mercy.
The hero sparing the villain's life is a story beat that's already been done to great effect in other MCU movies, from Captain America: Civil War to Spider-Man: No Way Home. But here, it's employed not as a cliché, but as the ultimate culmination of Shuri's character arc. Like Namor, Shuri was fueled by anger and grief. However, she found peace not by embracing those feelings, but by letting them go. Letting go of old wounds is the only way to move forward towards a better future — not just for Wakanda and Talokan, but for Shuri herself as well. Wakanda Forever is arguably one of the most elegantly-crafted, thematically-rich stories in the entire MCU to date, and this climactic scene encapsulates everything that makes it so great.
MORE: Kaiju Movies That Aren't From Japan