Marvel introduces a version of Superman's Phantom Zone into a galaxy far, far away in the first issue of the new Star Wars: Hidden Empire series.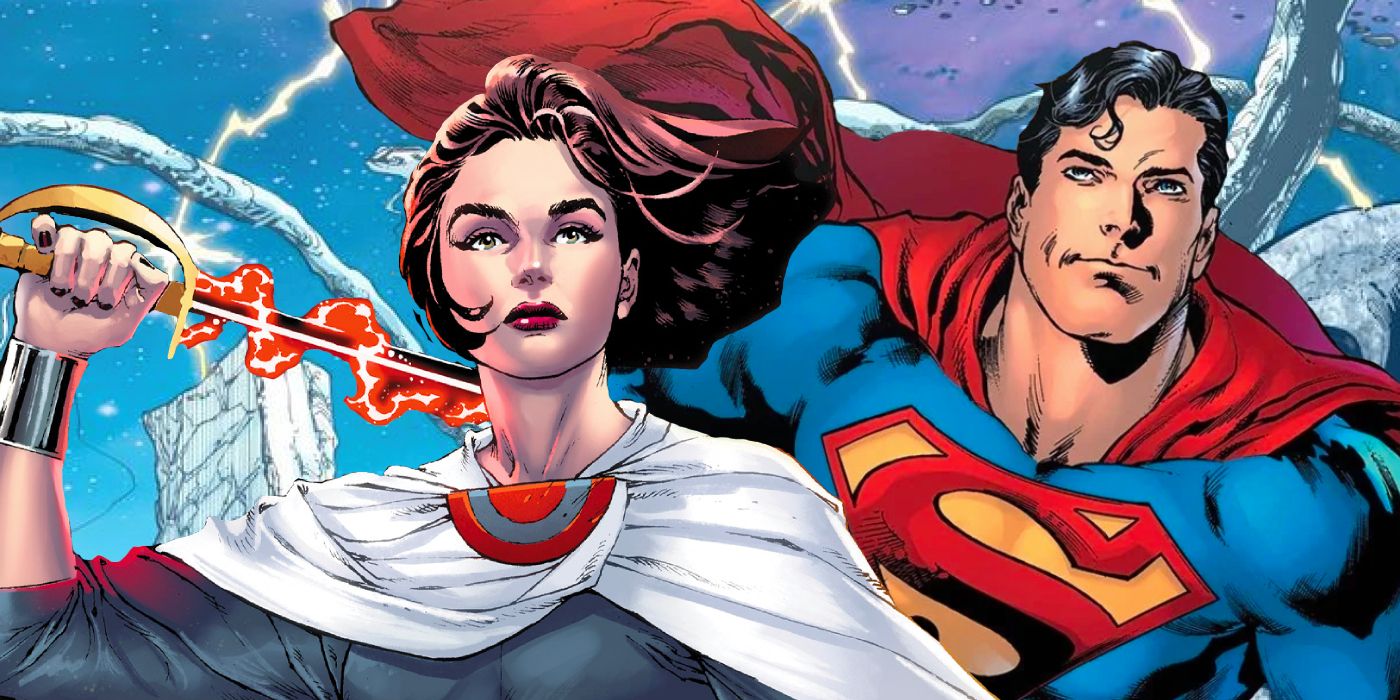 The following contains spoilers for Star Wars: Hidden Empire #1, now on sale from Marvel Comics.
Star Wars: Hidden Empire #1 introduces a version of Superman's Phantom Zone into a galaxy far, far away.
Star Wars: Hidden Empire #1 comes from writer Charles Soule, artist Steven Cummings, inker Victor Olazaba, colorer Guru-eFX and letterer VC's Travis Lanham. The issue introduces an artifact called the Fermata Cage, which is said to do "extraordinary things" in the hands of a powerful Dark Side user. Qi'ra, the leader of the Crimson Dawn criminal syndicate, tells Emperor Palpatine she retrieved the artifact with Darth Vader's Screaming Key, which she obtained with help from the Knights of Ren in 2022's Crimson Reign #4.
RELATED: Star Wars Introduces a Weapon More Powerful Than a Lightsaber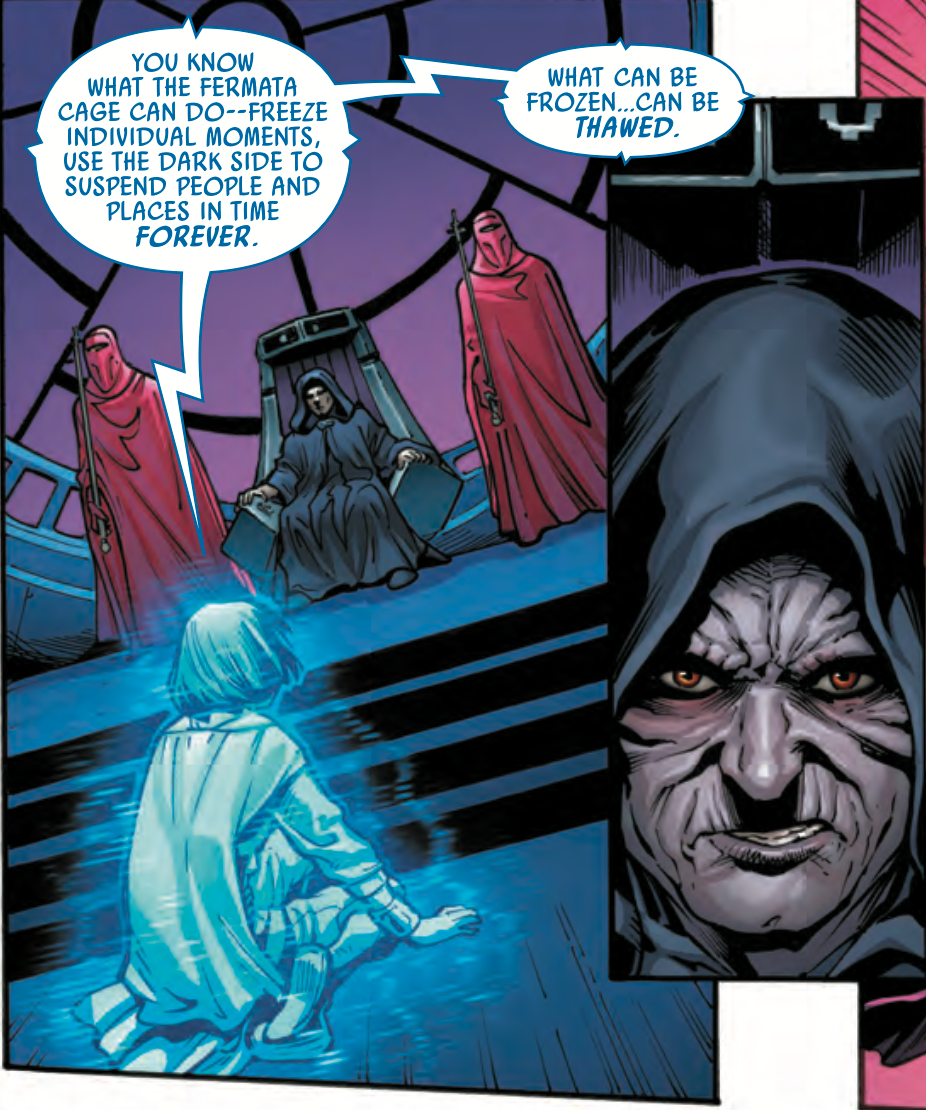 While Qi'ra may not be a Dark Side user herself, Kho Phon Farrus and Madelin Sun/The Archivist are able to create a device which could potentially unlock the Fermata Cage's abilities; although, an attempt to activate the device also seems to harm the Knights of Ren, who are further lending their assistance. Emperor Palpatine senses this when speaking to Qi'ra via hologram and demands further answers. "You know what the Fermata Cage can do — freeze individual moments, use the Dark Side to suspend people and places in time forever," she says of the artifact. "What can be frozen…can be thawed."
She continues to explain how an ancient Sith lord was trapped in the Fermata Cage for ages until Darth Maul, former leader of Crimson Dawn, found them. Qi'ra's plan is to free said Sith Lord, who will then try to kill Palpatine. In order to thwart Qi'ra's schemes, Palpatine orders Darth Vader to retrieve the Fermata Cage and "destroy anyone with knowledge of its existence." The issue ends with the Knights of Ren declaring their services are no longer available to Qi'ra after they decide they're sick of being used as "torture puppets." Qi'ra, however, seems to have accounted for this, as she says this is "all part of the plan."
RELATED: Luke Skywalker's Wife Is Hasbro's Newest Star Wars Black Series Figure
Star Wars' Fermata Cage and DC's Phantom Zone
The DC Universe's Phantom Zone, which was created by Robert Bernstein, has similar abilities as the Fermata Cage. First appearing in 1961's Adventure Comics #283, the Phantom Zone is an interdimensional realm which exists outside of normal space and time. The dimension is used as a prison for enemies who are sent there with a Phantom Zone Projector, which resides in Superman's Fortress of Solitude. Notable prisoners who have been trapped within the Phantom Zone throughout DC's history include General Zod, Bizarro, Doomsday and more.
Star Wars: Hidden Empire #1 features cover art by Paulo Siqueira and Rachelle Rosenberg and variant cover art by Arthur Adams, Edgar Delgado, Cummings, Guru-eFX, David Lopez and Declan Shalvey. The issue is on sale now from Marvel.
Source: Marvel