A new production image of Sam Raimi's canceled Spider-Man 4 reveals the deadly wings John Malkovich's Vulture would have used to take on Spidey.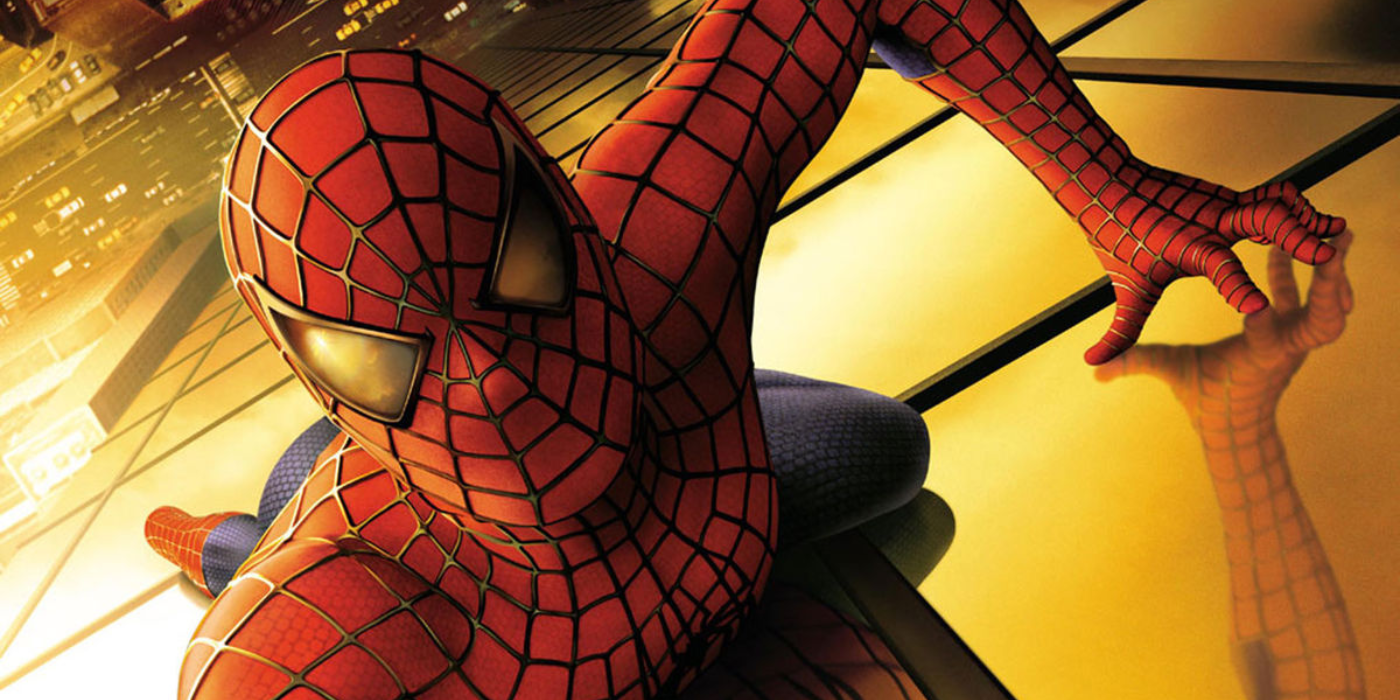 New photos of Sam Raimi's scrapped Spider-Man 4 reveal the deadly wings that would have been used by the villainous Vulture.
The first image of the costume was posted to Twitter by Ken Penders, who shared more about the canceled movie. Penders, a longtime writer and illustrator for Marvel and DC Comics, wrote that he snapped a pic of the feathery outfit while visiting a friend of his who once worked on Spider-Man 4's design team. The image reveals the sleek costume designed for John Malkovich, who would have played the Vulture in a less flamboyant manner than his original depiction in the comics. "I'd been meaning to post this sooner as I received permission to share it from those who were involved weeks ago," Penders wrote. "I can definitely keep a secret when asked."
RELATED: Marvel Studios Killed a Spider-Man/Venom Symbiote Storyline
A complete body mold of the Vulture's suit was created for the movie's production, according to Penders. The comic artist said he was not allowed to photograph that mold due to Malkovich's casting never being fully finalized, going on to clarify that his friend in question was also responsible for fabricating Tobey Maguire's Spider-Man costumes in Spider-Man 3. It's unclear what happened to the Vulture costume pictured in the post. It's likely, Penders wrote, that it was either destroyed or is still in storage at Sony Pictures. The company which fashioned the wings and other props has since closed down.
The Spider-Man That Never Was
Spider-Man 4 was slated for release on May 5, 2011. Production on the anticipated sequel took flight in 2008, with director Sam Raimi set to helm the movie and Tobey Maguire reprising his role as Peter Parker. James Vanderbilt, who wrote the Andrew Garfield-led The Amazing Spider-Man 2, was to pen the script. As for other familiar faces, Dylan Baker, who appeared in Spider-Man 3 as Dr. Curt Connors, was expected to make his transformation into the evil Lizard. In the years following the film's cancelation, concept art from Spider-Man 4 revealed some iconic characters from Spider-Man's rogues gallery had planned appearances, including Shocker and Mysterio.
RELATED: Spider-Man 4 Would Have Cemented Peter and MJ's Break Up
Raimi has entertained the idea of directing another Spider-Man movie since Maguire donned the suit once again in Spider-Man: No Way Home. He has expressed little interest in telling a Spider-Man story connected to the MCU, however. "Anything is possible…in the Marvel universe, any team-ups," he said. "I love Tobey. I love Kirsten Dunst. I think all things are possible."
Despite a passionate fan campaign for Spider-Man 4, it remains unknown whether Sony will greenlight any such project.
Source: Twitter