Marvel's King of Atlantis offers Captain America a reminder of the lethal difference between him and his old sidekick, the now-former Winter Soldier.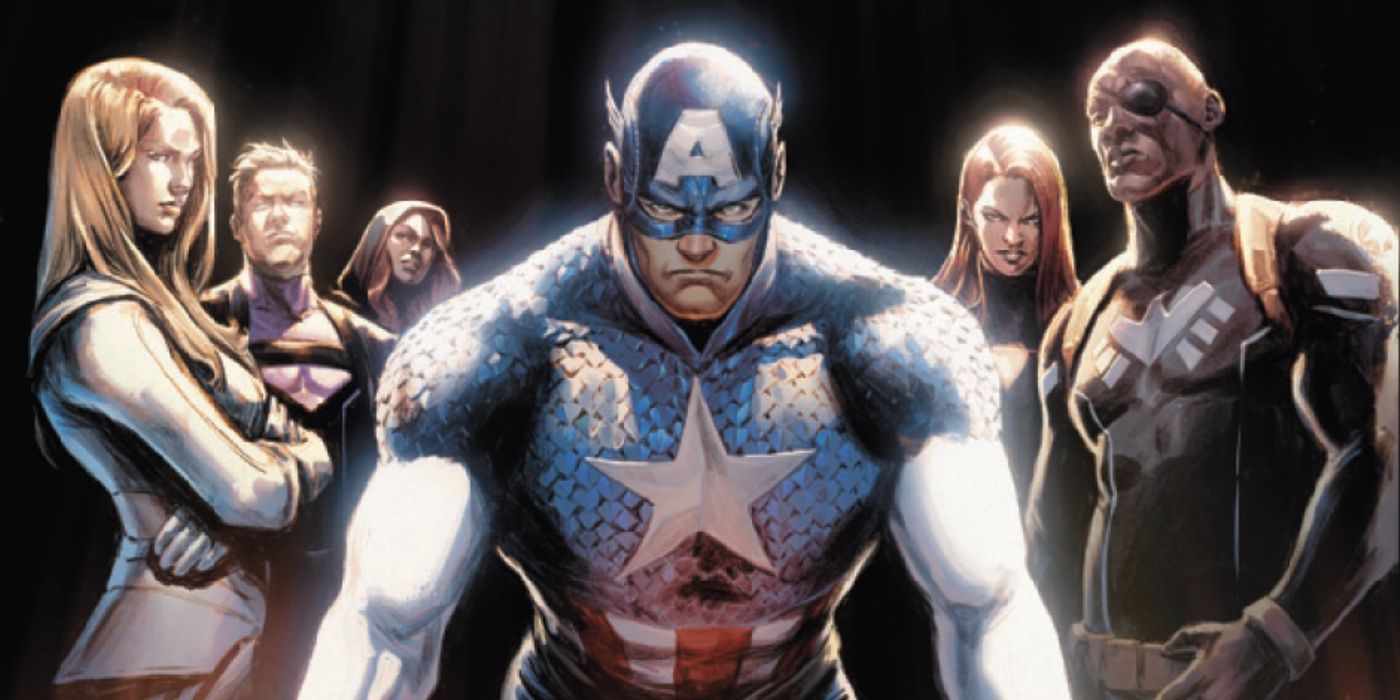 Namor just reminded Captain America why his old sidekick can cross the lines he won't.
Captain America: Sentinel of Liberty #6 finds the titular hero alone on the shore at night before the stillness is broken by the abrupt arrival of none other than Namor, who notices Cap nursing more than a gunshot wound. When he discovers Cap's current state is over being seemingly spurned by Bucky, the Submariner reminds his old partner that this is nothing new, as the Winter Soldier has always been a killer.
RELATED: Captain America's Best Ally Just Became His Biggest Problem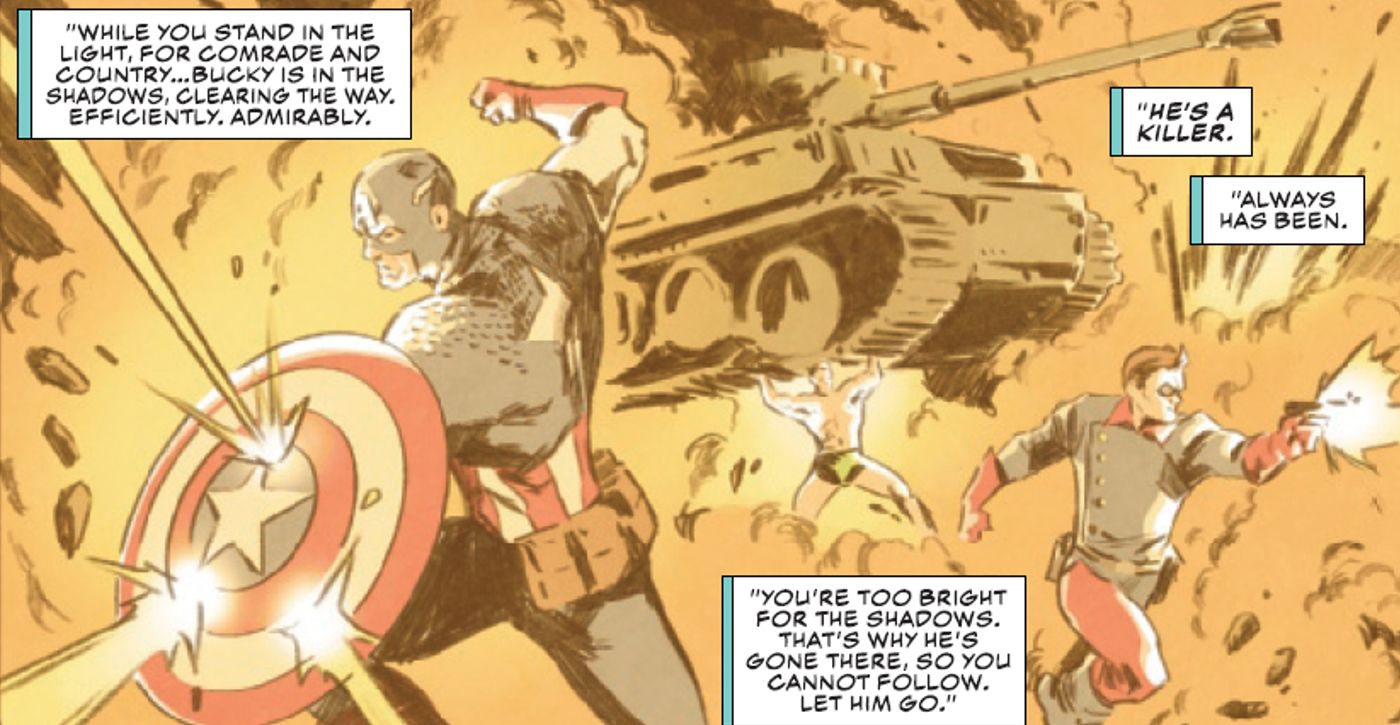 Namor, Captain America and Bucky, the original Human Torch, and the latter's sidekick Toro all fought alongside one another during World War II as members of the eponymous team of 1975's Invaders #1 by writer Roy Thomas and artist Frank Robbins. As Namor points out, Cap was always fighting on the frontlines as a symbol for the rest of the world. Bucky, on the other hand, could be found clearing the way for his success in a lethal fashion,.
Captain America: Sentinel of Liberty has seen the titular hero uncover a sprawling conspiracy orchestrated by the Outer Circle, an enigmatic group whose manipulations of the world at large had previously gone unseen. The mystery of the Outer Circle has rewritten the symbolism behind Captain America's shield, introduced a whole new breed of Marvel super-soldier and seen Bucky shoot through his old partner in a desperate attempt to bring the threat to an end.
RELATED: The Latest MCU Icon Just Called Out Captain America's Saddest Truth
When Captain America and Bucky finally reached the Outer Circle themselves, they were greeted by the Revolution, the group's resident resistor. Bucky took the opportunity to kill the Revolution despite Captain America standing directly in the way. By doing so, Bucky has become the New Revolution, all in the hopes of bringing the Outer Circle down from within. His actions have also driven a wedge between Bucky and Cap, although the two are still very much on the same side of the fight.
Captain America: Sentinel of Liberty #6 is written by Jackson Lanzing and Collin Kelly, with art by Carmen Carnero and letters by VC's Joe Carmagna. Main cover art is by Carnero and Alejandro Sánchez, with variant cover arts provided by Kevin Wada, J. Scott Campbell, and Sabine Rich.
Captain America: Sentinel of Liberty #6 is available now from Marvel Comics.
Source: Marvel