Marc Spencer infiltrates a vampire meeting and then finds a brand-new and rather unique way to kill the undead bloodsuckers in Moon Knight #18.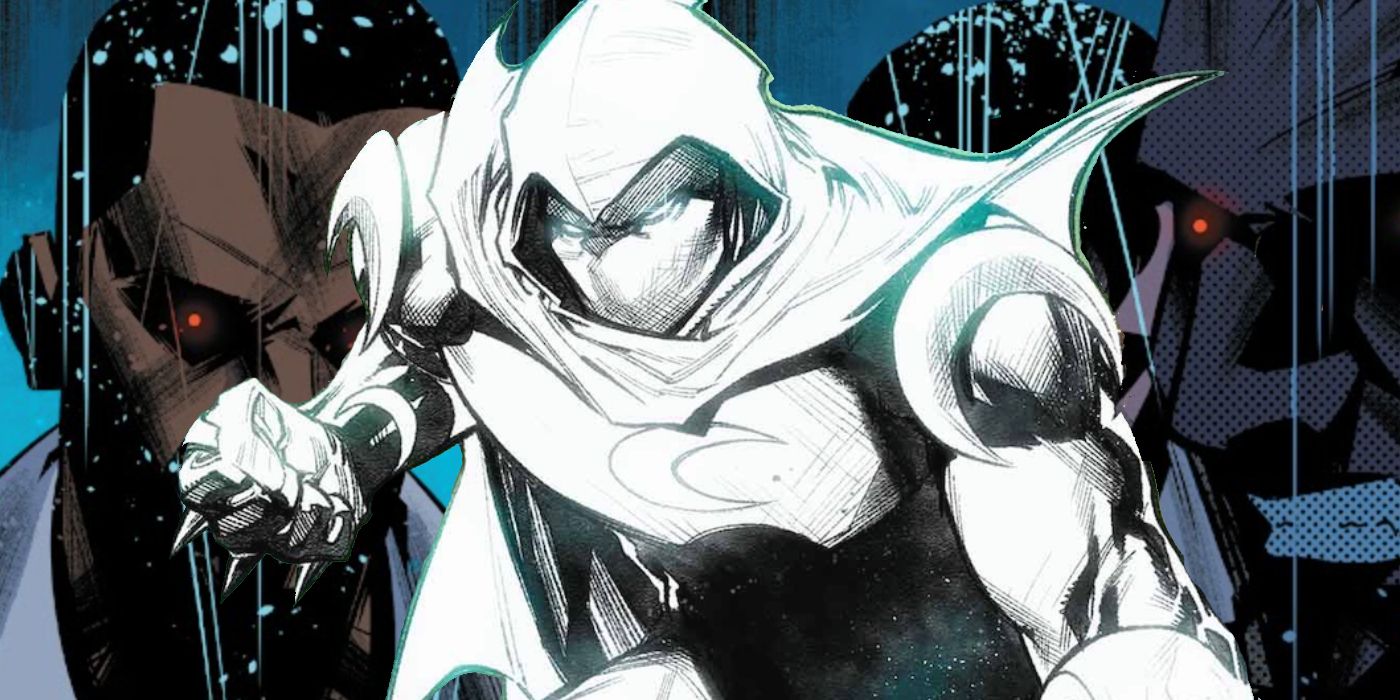 The following contains spoilers for Moon Knight #18, on sale now from Marvel Comics.
A group of evil vampires meets death in a rather unique way in Marvel's Moon Knight #18.
Moon Knight #18 comes from writer Jed MacKay, artist Federico Sabbatini, color artist Rachelle Rosenberg and letterer VC's Cory Petit. In the series so far, Moon Knight has set his sights on a group of vampires known as the Structure, led by a sinister figure named the Tutor. While the Structure seemingly killed Marc Spector's ally Hunter's Moon in Moon Knight #16 before the character then returns in the following issue, Marc has also teamed up with Tigra to infiltrate a vampire meeting behind held by the Structure.
RELATED: Dracula's Grandson Is Teaming With One of Marvel's Most Powerful Beings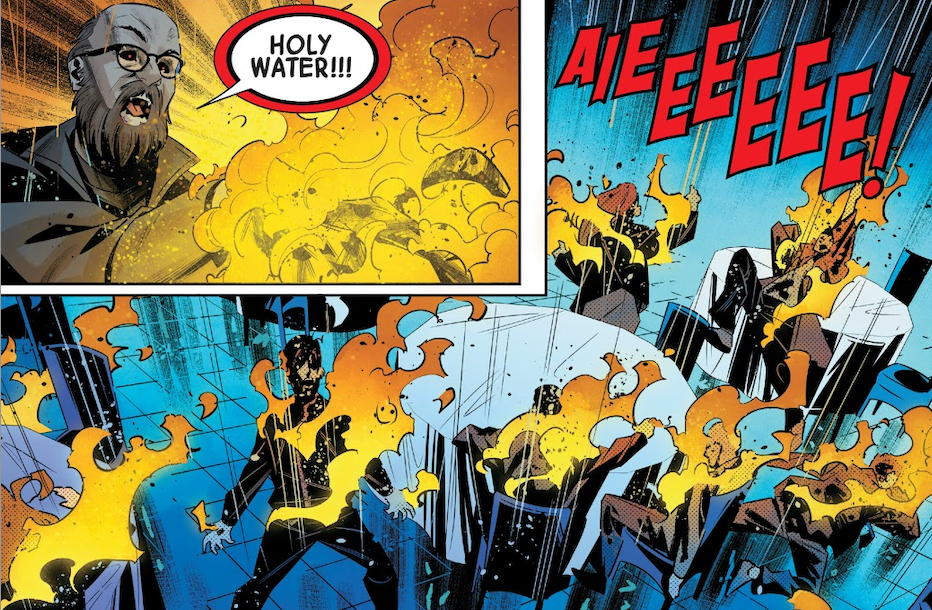 In Moon Knight #18, Marc and Tigra burst into said vampire meeting and come face-to-face with the Tutor. Unbeknownst to the vampire leader, Marc's assistant Reese and former Hyrda agent Soldier have snuck into the building's basement and hacked into the computer system. Doing so allows them to trigger the building's fire alarm, which then activates the sprinklers within the room where the vampires have gathered.
The vampires are taken aback by the sudden rainstorm; however, the night only gets worse for the undead when Moon Knight reminds them of his other career. "I'm not a superhero," he says. "I'm a priest. And I consecrate this water to the service of Khonshu, that miserable old bastard." A startled Tutor realizes Moon Knight has blessed the water pouring out from the sprinklers, which then causes all the vampires in the room to burst into flames. While the Tutor tries to bargain his way out and tells Marc he could help him expand his Midnight Mission by building him "an army in white suits," Marc is less than receptive to the idea and seemingly kills him.
Moon Knight Has New Villains He Now Needs to Face
After killing the Tutor, Marc, Tigra and Hunter's Moon find a human among the corpses. Instead of killing him, the trio decides to give him a message: "You're going to tell Dracula what happens when you make a move on New York." The human is told to return to Dracula's vampire nation in Chernobyl, which has recently employed Blade as its sheriff, to deliver said message, though whether or not Dracula decides to retaliate remains to be seen.
RELATED: Moon Knight Just Used His Most Vengeful Weapon – And it was Terrifying
The end of Moon Knight #18 also sets Zodiac as the next major villain Marc will have to face. Solicitation information for Moon Knight #19, which releases Jan. 11, 2023, further teases a conflict between the two characters. The synopsis reads, "
Moon Knight delves into the depths of the Earth to bring vengeance and justice to the subterranean seas of New York City while wrestling with new revelations brought to light by savage murder. Meanwhile, what exactly has Zodiac been up to all this time…?"
Moon Knight #18 features cover art by Stephen Segovia and Rosenberg and variant cover art by Kyle Hotz, Dan Brown and Peach Momoko. The issue is on sale now from Marvel.
Source: Marvel