Many characters in Marvel's Midnight Suns require players to tread carefully with what they say. This is an effective way that Marvel's Midnight Suns encourages players to dip their toes into light- and dark-oriented dialogue choices, which could potentially throw their desired balance into disarray. But if players want to befriend one character in particular, maybe because they are already a fan of them from comic books or other source material, they will likely have to lean further on a side of the balance they did not previously intend to.
Marvel's Midnight Suns' Captain America behaves precisely how fans may have imagined him to. Steve Rogers is a beacon of hope and optimism, though he is quite obviously out of place in an interdimensional pocket filled with mystical energy while battling demons who are trying to summon an Elder God. Steve's team, the Avengers, do not seem to interact with him or one another as much as fans may expect, and instead Steve is able to find common ground with the Hunter as they both share unique qualities that other characters do not.
RELATED: One of Marvel's Midnight Suns' Coolest Set Pieces is Atop Avengers Tower
Marvel's Midnight Suns' Hunter and Captain America Are Both Leaders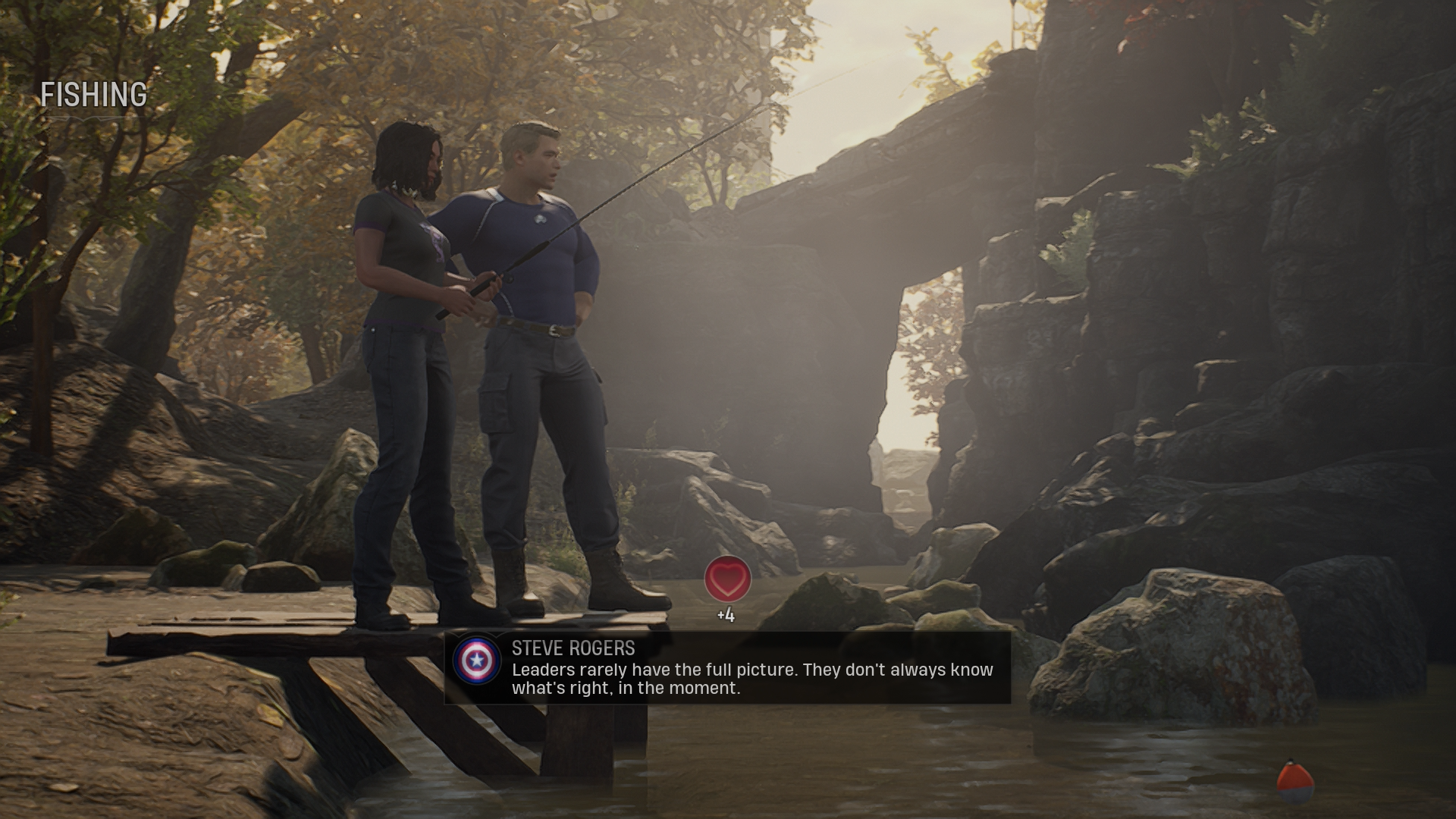 The Hunter is a leader whether they wish to be or not—this is largely due to the scripted narrative's events, but also due to how the Hunter seems to be the only character who can understand both the Avengers and the Midnight Suns in order to help them bridge that gap and comprehend their differences.
Captain America would otherwise seem like a fair choice for the group's leader since he has demonstrated those qualities before, but it makes more sense to have Hunter be the leader instead because of their mystical expertise. This also makes them alluring on the side of the Midnight Suns, who involuntarily recruit the Avengers to help them rescue Marvel's Midnight Suns' Wanda Maximoff and thwart Lilith.
The Avengers' Dr. Bruce Banner is also taken and corrupted, which introduces Captain America to the Suns. Steve, being a great leader himself, politely takes a backseat to Hunter because he knows that they are better equipped to both handle Lilith and wrangle together Marvel's Midnight Suns' cast of playable characters. Still, Steve's interactions with Hunter are wonderful through this empathetic lens of understanding.
Marvel's Midnight Suns' Hunter and Captain America Are Both Tragically Time-Displaced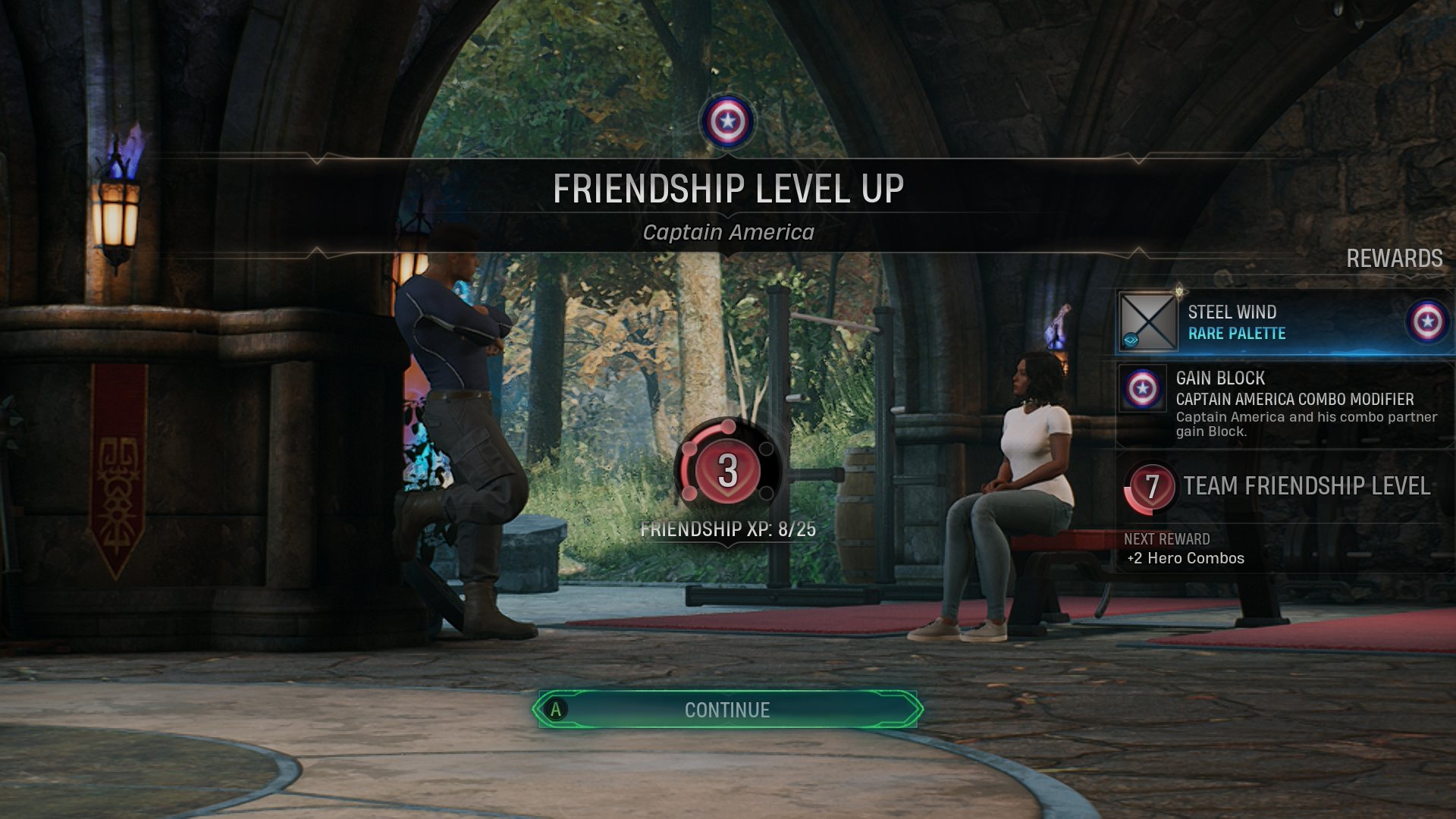 More than being leaders, though, Hunter and Captain America have a great bond shared between them since they have both been withdrawn from their original generations and brought back in an era they are unfamiliar with. Hunter's time-displacement is undoubtedly much longer after three centuries, but it is still a connective tissue that they relate to one another through almost instantly when players converse with Steve. Of course, Steve is not difficult to get along with in general. But it is remarkable to see that Firaxis makes the effort to have relatable connections between Marvel's Midnight Suns' characters to help them grow closer.
It may become difficult later in the game to stay on the good sides of Marvel's Midnight Suns' Magik or Nico Minoru, but Steve is a dependable friend that the Hunter could realistically be close to due to their unique experiences. Each character has a personality that players can either relate to or dissociate from, which may make fans see them from a different perspective than they may have suspected they would. Characters like Steve are reliable, but others are presented with controversial choices that make Marvel's Midnight Suns' original narrative compelling.
Marvel's Midnight Suns is available now for PC, PS5, and Xbox Series X/S, with PS4, Switch, and Xbox One versions coming later.
MORE: Marvel's Midnight Suns Asks Players to Weigh in on Marvel's Civil Wars