Courteney Cox may be joining the Marvel Cinematic Universe, with the actor currently in talks with Marvel Studios for a role in Disney+'s Wonder Man.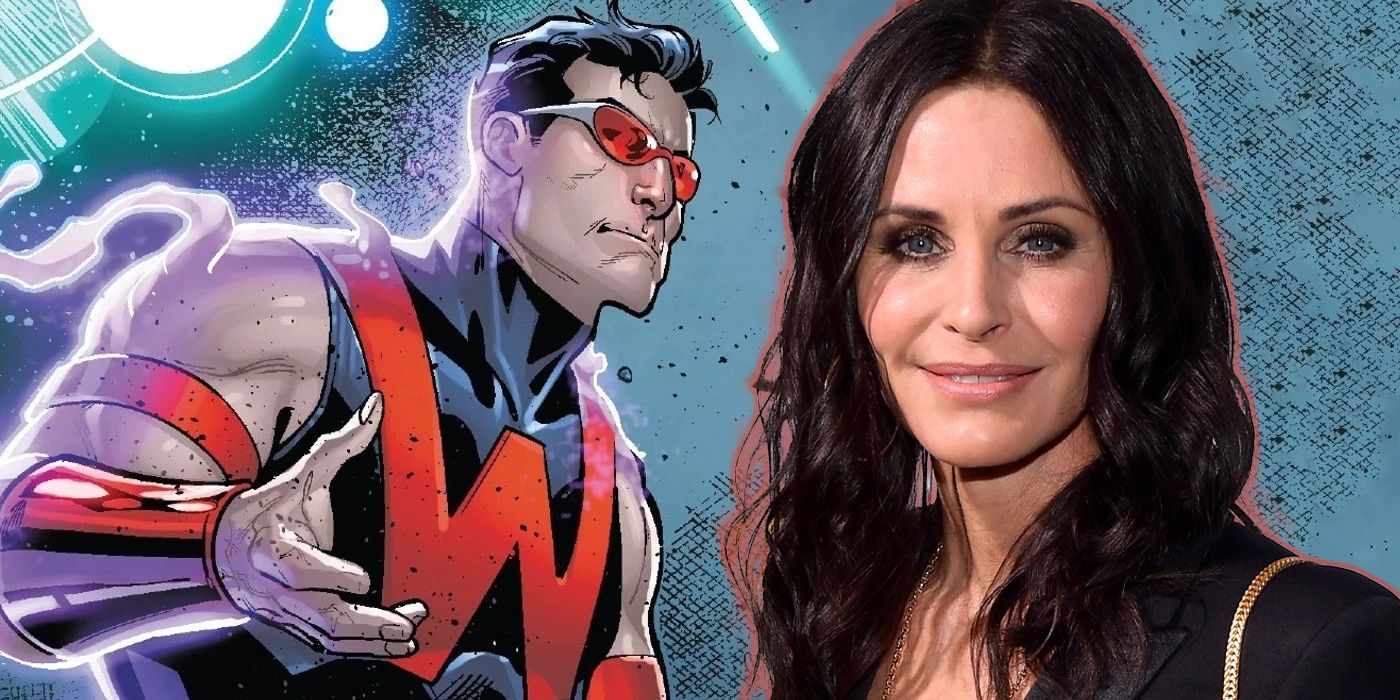 Scream 6 star Courteney Cox is being eyed for a role in Marvel Studios' Wonder Man.
As per a rumor by scooper DanielRPK, Marvel has reportedly met with Cox to discuss her joining the Marvel Cinematic Universe with an undisclosed role in the upcoming Disney+ series Wonder Man. Cox is an acting veteran, especially in the television industry where she has been part of several successful sitcoms, including Family Ties and Cougar Town. However, she is still perhaps best known for her starring role as Monica Geller on the NBC sitcom Friends, which aired from 1994 to 2004.
RELATED: Vision Quest Could Bring Wonder Man to the MCU
Yahya Abdul-Mateen II, who has already dipped his toes into the superhero genre with Aquaman (2018), will play Simon Williams/Wonder Man in the upcoming MCU series, an actor and son of a rich industrialist who was imbued with ionic energy that granted him various superpowers, including superstrength, invulnerability, electromagnetic manipulation and flight, among others. Given that Simon Williams is an actor, Wonder Man has been rumored to be a satirical look at Hollywood and the filmmaking industry, with Sir Ben Kingsley also slated to reprise his MCU role as thespian Trevor Slattery in the upcoming series.
Courteney Cox Is Ready to Scream
Before fans possibly see her in the MCU, Cox will return to the big screen in 2023 as journalist Gale Weathers in the latest installment in the Scream franchise. The upcoming Scream 6 — which is still lacking an official title — will follow the four survivors from 2022's Scream as they leave Woodsboro behind to start a fresh chapter in New York, unaware that a stronger Ghostface is already waiting in the Big Apple for them. With the release of Scream 6, Cox will become the only actor besides Ghostface voice actor Roger L. Jackson to have starred in every installment of the meta-slasher film series.
RELATED: Tom Holland Reportedly Closes Deal for Spider-Man 4
Similar to Cox, one actor that has not yet been confirmed for Wonder Man but is allegedly being courted by Marvel Studios is Better Call Saul's Bob Odenkirk. While the "special role" Marvel wants him to play remains undisclosed, several fans have theorized that he could be playing Neal Saroyan, the metahuman agent of Simon Williams.
Andrew Guest, best known for his work on Brooklyn Nine-Nine and Community, is serving as head writer on the Disney+ series, with former Brooklyn Nine-Nine writers Madeline Walter and Paul Bradford Welsh also reportedly on board. Although it is currently unknown when Wonder Man will begin production, the series will film under the working title "Callback," another nod to the acting industry.
Wonder Man will premiere on Disney+.
Source: Twitter