X-Men: The Last Stand star Kelsey Grammer expresses interest in reprising the role of Hank McCoy/Beast in the Marvel Cinematic Universe.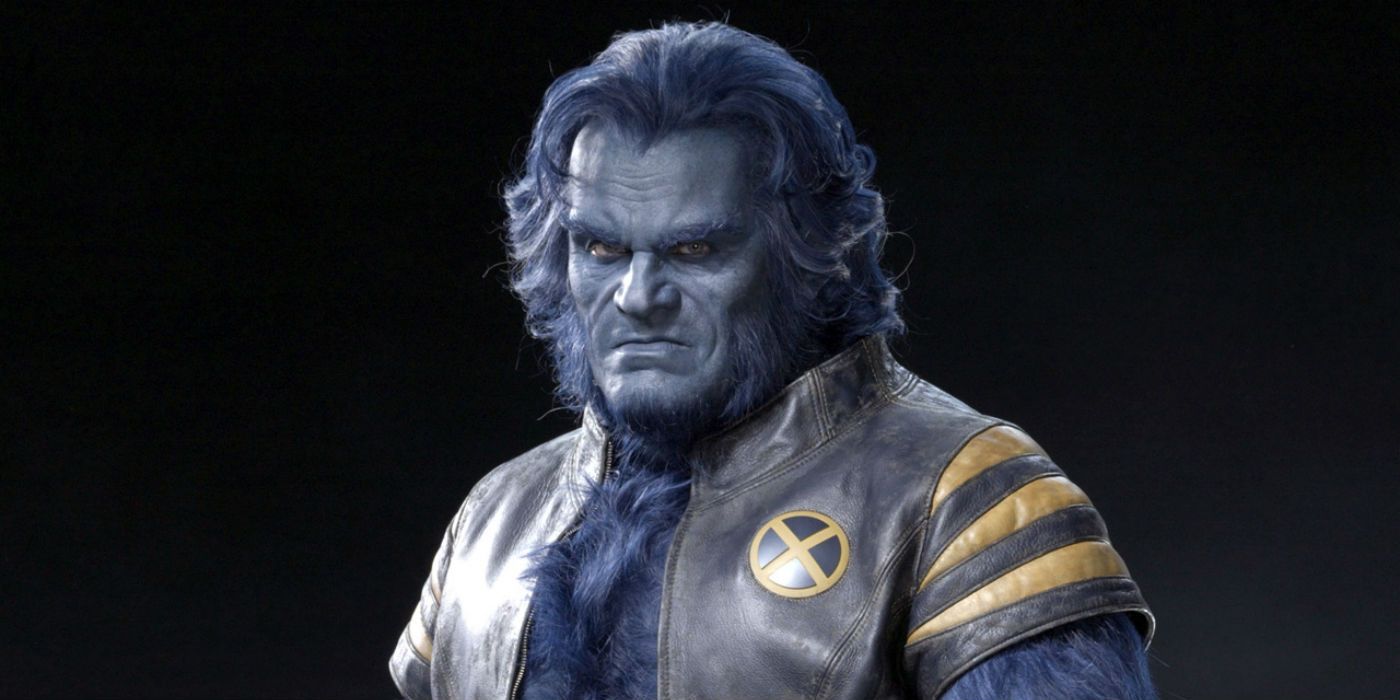 X-Men: The Last Stand's Kelsey Grammer recently confirmed that he would love to play Beast in the Marvel Cinematic Universe.
Grammer expressed interest in portraying the furry blue mutant again in an interview with MovieWeb. "If they don't ask me to return to the role of Beast, I'll never go to Disneyland again," he quipped. "I'd love for them to do that. I want to do that." Grammer has brought Hank McCoy/Beast to life on the big screen twice, playing a supporting role in 2006's The Last Stand and making a brief cameo in 2014's X-Men: Days of Future Past. English actor Nicholas Hoult also portrays a younger version of the character in several entries in the X-franchise, including Days of Future Past. Marvel Studios is yet to publicly comment on whether Grammer or Hoult are in the running to reprise the Beast role in X-Men reboot announced in 2019.
Related: Black Panther 2 Paves the Way for the MCU's New Mutants – With a Smallville Twist
The pair's participation in the X-Men reboot is far from the only question mark hanging over the hotly anticipated film. Marvel Studios remains tight-lipped on how it plans to incorporate fan-favorite superhero team into MCU canon, although studio president Kevin Feige recently assured fans that the X-Men's debut was "getting close." As evidence of this, Feige cited upcoming sequel Deadpool 3, which is the first installment in that series set in the MCU and will see the return of X-franchise veterans Ryan Reynolds and Hugh Jackman as Deadpool and Wolverine, respectively.
Who Will Play the MCU's X-Men?
It's unclear whether Marvel Studios ultimately intended to recast legacy stars like Jackman for the X-Men reboot itself, however many fans assume this to be the case. Several actors apparently share this belief, including Nope's Keke Palmer, who continues to support the online campaign to have her replace Anna Paquin as Rogue. Palmer even shared a photo of herself dressed in elaborate Rogue cosplay to coincide with Halloween, giving fans (and Marvel Studios executives) a taste of what she'd look like in the role.
Related: This Popular X-Men Character Has No Place in the MCU
What's more, at least one filmmaker is already dreaming up X-Men spinoffs, even though the MCU reboot hasn't even arrived yet. Almost Famous director Cameron Crowe spoke enthusiastically about helming a movie headlined by lesser known character Dazzler, with English singer-songwriter Dua Lipa in the lead role. It's worth noting that Crowe was speaking hypothetically, and there's no indication that a Dazzler movie is currently in the works.
Marvel Studios' X-Men reboot does not yet have a release date.
Source: MovieWeb