Ant-Man and the Wasp: Quantumania's Jonathan Majors talks about how Josh Brolin's Thanos inspired his own Kang the Conqueror.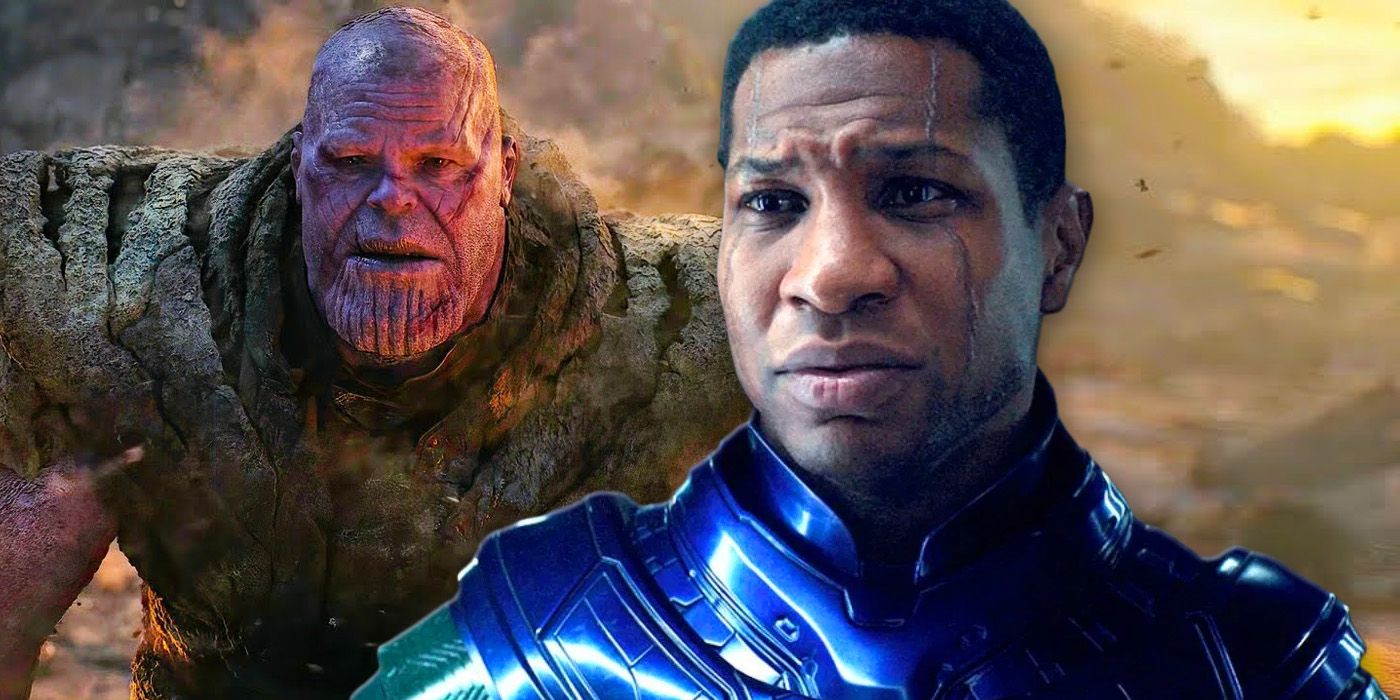 Ant-Man and the Wasp: Quantumania star Jonathan Majors explained how his upcoming take on Kang the Conqueror took cues from fellow Marvel Cinematic Universe villain Thanos.
Majors delved into this during an interview with Nerdbunker when he and director Peyton Reed were asked what the responsibility of "[introducing] the new Thanos" was like. "What Josh Brolin did so beautifully with Thanos was that he tried to make him as three-dimensional as possible to make it very clear, you know, and he really believed in it," Majors replied. "Which is why I think it was so morally ambiguous as to how bad he is. And I also think that the more villainous you are, and the more anti-anti-hero you are, the deeper your constitution has to be. I think with Kang, my objective with every role I play is to make them as universal and as human as possible." Majors concluded by noting that people would be lucky if the MCU's next phases had a big bad that allows moviegoers to "oscillate between cheering and booing."
RELATED: Ant-Man and the Wasp: Quantumania Director Confirms Cassie Lang's Age
Jonathan Majors' Inspirations for Kang
This isn't the first time Majors spoke highly of Brolin's Mad Titan, as the actor had previously sung Brolin's praises while discussing why Kang and Thanos shouldn't be compared. "I think Thanos was an incredible villain," he said. "We only got to this stage because of Josh Brolin's great work [as Thanos]. I understand the comparisons between Thanos and Kang, but they are completely different worlds."
Besides Thanos, Majors has also cited Ultron and Loki as inspirations for how he played Kang. According to Majors, the two villains and Thanos had interesting qualities, which he called "a necessity for taking up the mantle." Of course, Majors is no stranger to Loki, as he played He Who Remains on the God of Mischief's Disney+ series.
RELATED: Ant-Man's Evangeline Lilly REALLY Wants an All-Female Avengers Movie
Additionally, Majors said he wanted Kang to be a supervillain rather than a regular villain. As Majors recalled, when Marvel Studios pitched the role to him, the company mentioned Kang was a villain, but when the detail about him being a supervillain was added, this aspect caught his interest. "But why was I into that?" Majors said. "Because [of] classical texts. I mean, I do want to play Othello, but, in Othello, you've always got to be careful about Iago, because Iago, that guy, that's the most complex character. There's very little he won't do."
Ant-Man and the Wasp: Quantumania arrives in theaters on Feb. 17, 2023.
Source: YouTube