Jessica Jones' evil variant reveals she once murdered an entire team of X-Men in the name of love in the latest issue of Marvel Comics' The Variants.
The following article contains spoilers from The Variants #5, on sale now from Marvel Comics.
Jessica Jones' evil variant reveals she took out an entire X-Men team in the name of love in Marvel's The Variants #5.
The Variants #5 comes from writer Gail Simone, artist Phil Noto and letterer VC's Cory Petit. Throughout the series, Jessica has found herself greeted by a number of her own variants from across the Marvel Multiverse. One of these variants has taken the appearance of Jewel, the superhero alias Jessica has used for herself at various points throughout her career. In The Variants #4, Jewel revealed her nefarious plans to kidnap Jessica and Luke Cage's daughter, Dani. To help her do so, Jewel brought in an entire army of like-minded variants, including a Jessica 2099, a Power-Woman and more.
RELATED: Marvel Reveals a Secret About Jessica Jones and Daredevil's Rekindled Romance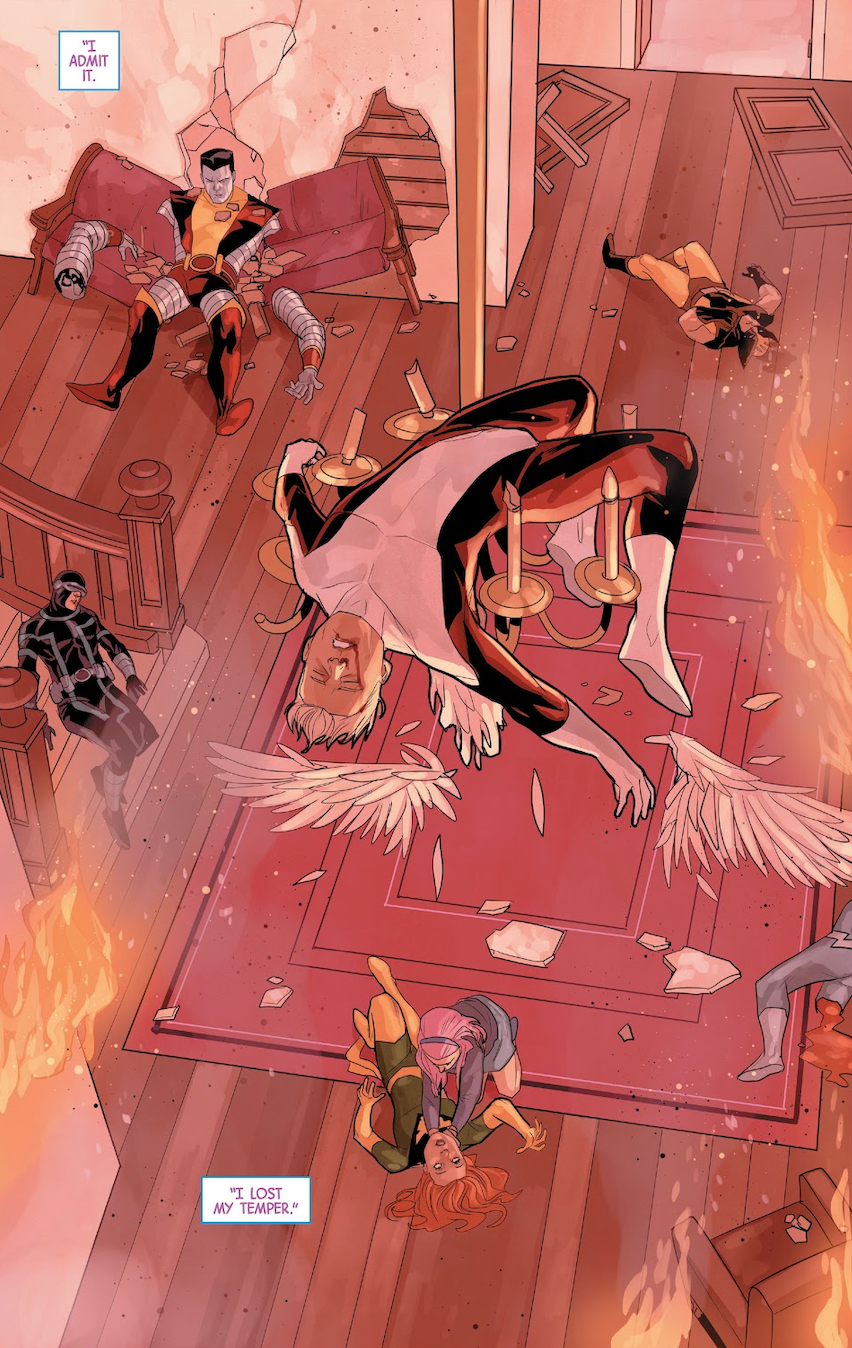 Jewel discloses her motivations in The Variants #5 while also revealing she once took out an entire X-Men team, among other heroes. At age 16, Jewel says she began developing her powers, which is also right around the time when she started developing a serious crush on Cyclops/Scott Summers. Convinced the two would someday get married, Jewel's heart was completely crushed when she learned Scott was in love with Jean Grey. She paid the Xavier Institute for Higher Learning a visit only to then murder every mutant she could find. When Jessica asks how she could possibly be powerful enough to defeat the X-Men, Jewel explains her powers are similar to Rogue's — a fact Jewel discovered only she "bashed [Rogue's] silly face in." Jewel continues, "It was my coming of age, Jessica. The day I became a woman. The day I first shampooed a hero's blood out of my hair."
RELATED: The X-Men Are Going to Start Resurrecting Normal Humans
Jessica Jones' Evil Variant Is Now in Love With Luke Cage
Jewel's warpath continued as she began killing other teams of superheroes, including the Avengers and Defenders, all in an effort to find her one, true soulmate. While she killed the husbands of other variants from across the multiverse, Jewel eventually got it in her head that switching lives with Jessica Jones from Earth-616 would solve all of her problems, as it'd mean she'd be married to Luke Cage. "I'm younger," she tells Jessica. "I'm prettier. And frankly, I'm a bit of a libertine. He'll adjust." Earth-616's Jessica promptly tells Jewel "no" to her whole plan, which then leads to a battle between the two parties which culminates in Jewel's defeat.
The Variants #5 features cover art by Noto. The issue is on sale now from Marvel.
Source: Marvel