In the original Marvel Comics, both The Avenger's Thor and the X-Men's antagonist Apocalypse are ancient figures. Thor's Asgardian origins mean he's been in his physical prime for millennia, while Apocalypses' origins stretch back to an almost primordial version of Earth where the warlike mutant nation of Arakko thrived.
Eventually, the two are given a deeper connection, with retcons revealing the pair have come to blows multiple times across the history of the Marvel Universe. It's exactly the kind of element that could — and should — appear as part of the upcoming Marvel Cinematic Universe's X-Men films, helping cement the idea that mutants are a long-standing piece of the world while also establishing one of the X-Men's biggest antagonists as a threat to the entire MCU.
RELATED: Captain Marvel: How Rogue Stole the MCU Avenger's Powers
When Did Thor & Apocalypse Fight in Marvel Comics?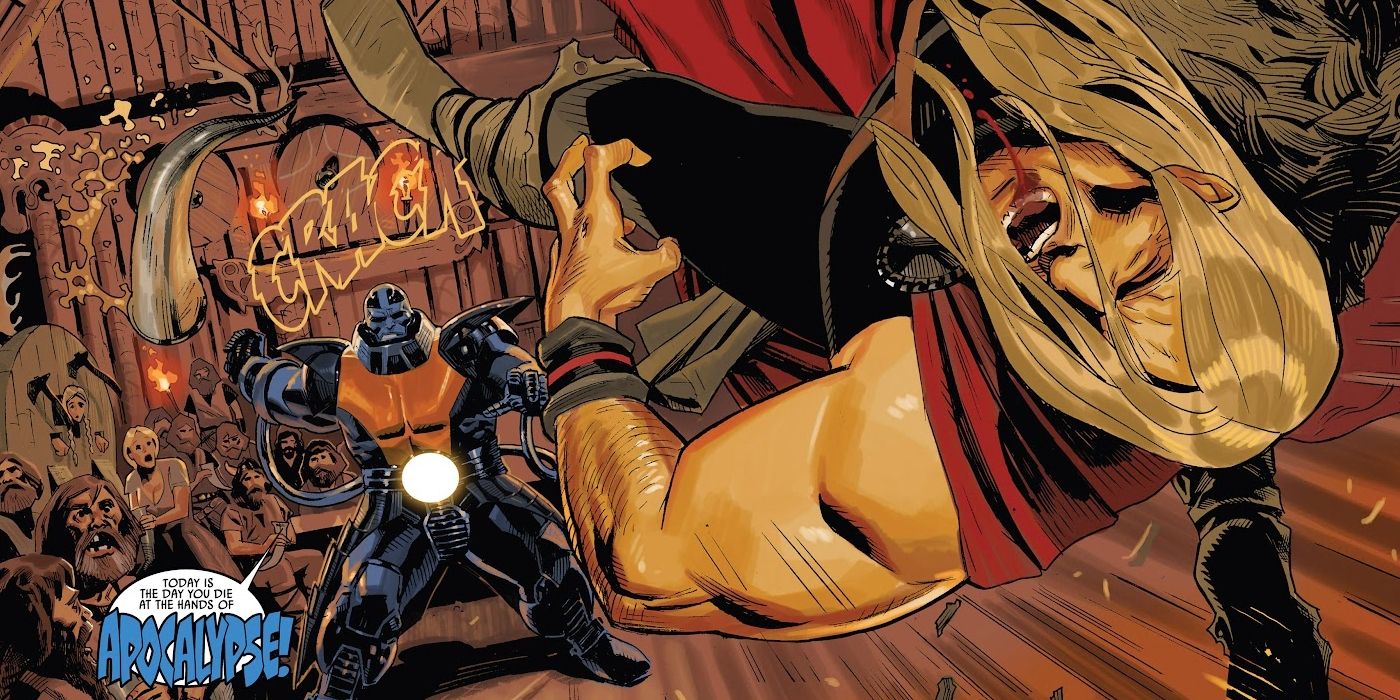 Uncanny Avengers #6 (by Rick Remender, Daniel Acuña, and Chris Eliopoulos) revealed that roughly a thousand years before the modern Marvel Universe, a young and brash Thor found himself confronted by Apocalypse. Warned by Kang the Conqueror (in his guise as Pharaoh Rama-Tut) that Thor would become a threat to his larger plans, the ancient mutant attacked the Asgardian and came close to killing him. The Thunder God was forced to retreat, giving Apocalypse the notable distinction of defeating one of Marvel's most powerful fighters.
The two would face off again, with Thor standing a better chance as he now had Mjolnir and later worked alongside Jane Foster's Thor to defeat the ancient mutant. Later Mephisto would influence Apocalypse into attacking Thor again in Avengers #38 (by Jason Aaron, Ed McGuinness, Mark Morales, Jason Keith, and Cory Petit) in a seemingly doomed attempt to kill the hero.
RELATED: An MCU Theory Brings in The X-Men Using a Classic Cartoon
Why Apocalypse Should Become Thor's Next MCU Rival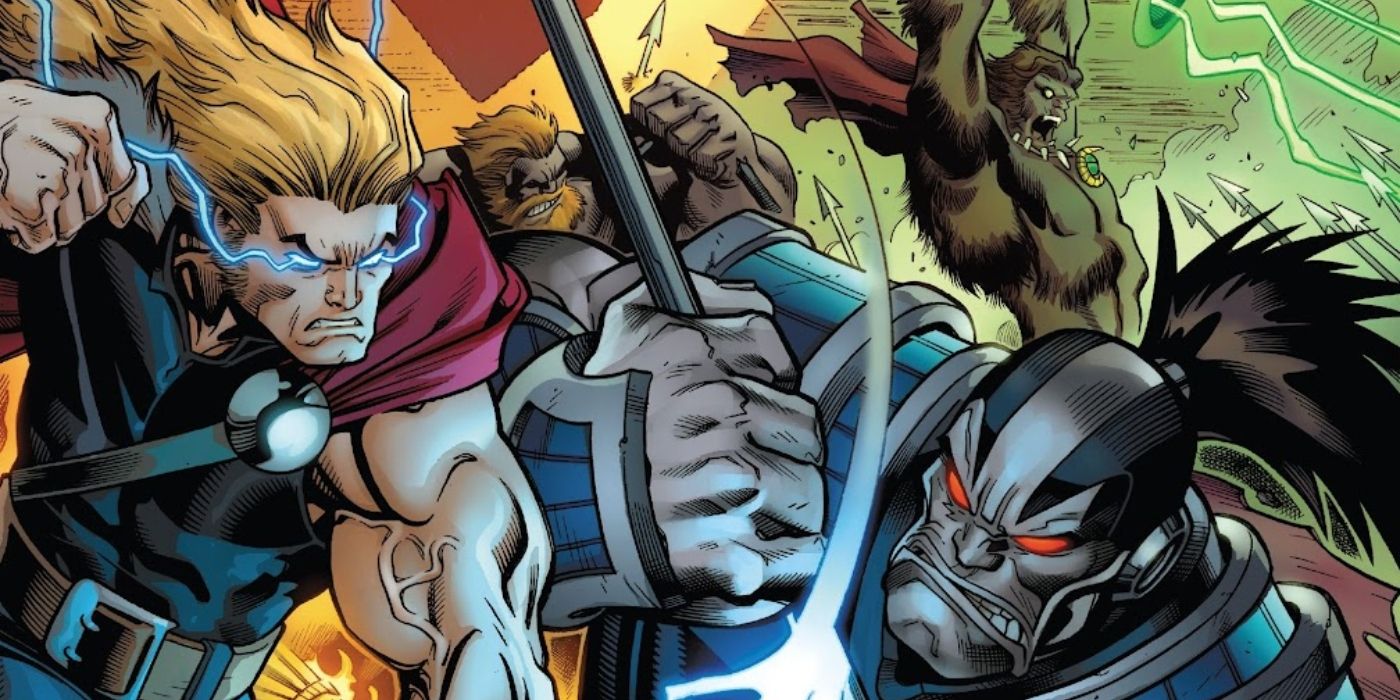 The MCU is preparing for the full arrival of mutants to this incarnation of the franchise, starting by confirming that mutants do exist in this timeline with characters like Namor and Ms. Marvel. Establishing mutants as a long-standing but quiet aspect of the MCU for numerous centuries will likely require some older mutants to be introduced, and Apocalypse makes perfect sense.
His power and ambition makes him an ideal figure to step into the kind of shoes filled by villains like Thanos and Kang, providing enough of a threat for the entire Marvel Universe to rally against him. Having him be an early foe of a young Thor could help flesh out the Thunder God's early days while confirming that mutants have been around for centuries, even if they weren't recognized as such.
This would also serve the dual purpose of establishing Apocalypse as a threat, on the kind of level that can't be ignored. Similar to the MCU's Thanos proving himself in Avengers: Infinity War, Apocalypse being strong enough to force Thor to retreat would be a solid indicator of just how dangerous the mutant can be. His control over his Horsemen could even serve as a strong contrast to Thor's more nurturing role as the adopted caretaker of Gorr's daughter. With the X-Men inevitably coming to the universe and likely bringing many of their villains with them, establishing a preexisting rivalry between Thor and Apocalypse could help solidify the latest addition to the MCU and their connection to the broader cinematic universe.