In light of his upcoming outing as the Adamantium-clawed mutant, Hugh Jackman confirms Deadpool 3's Wolverine timeline takes place before Logan.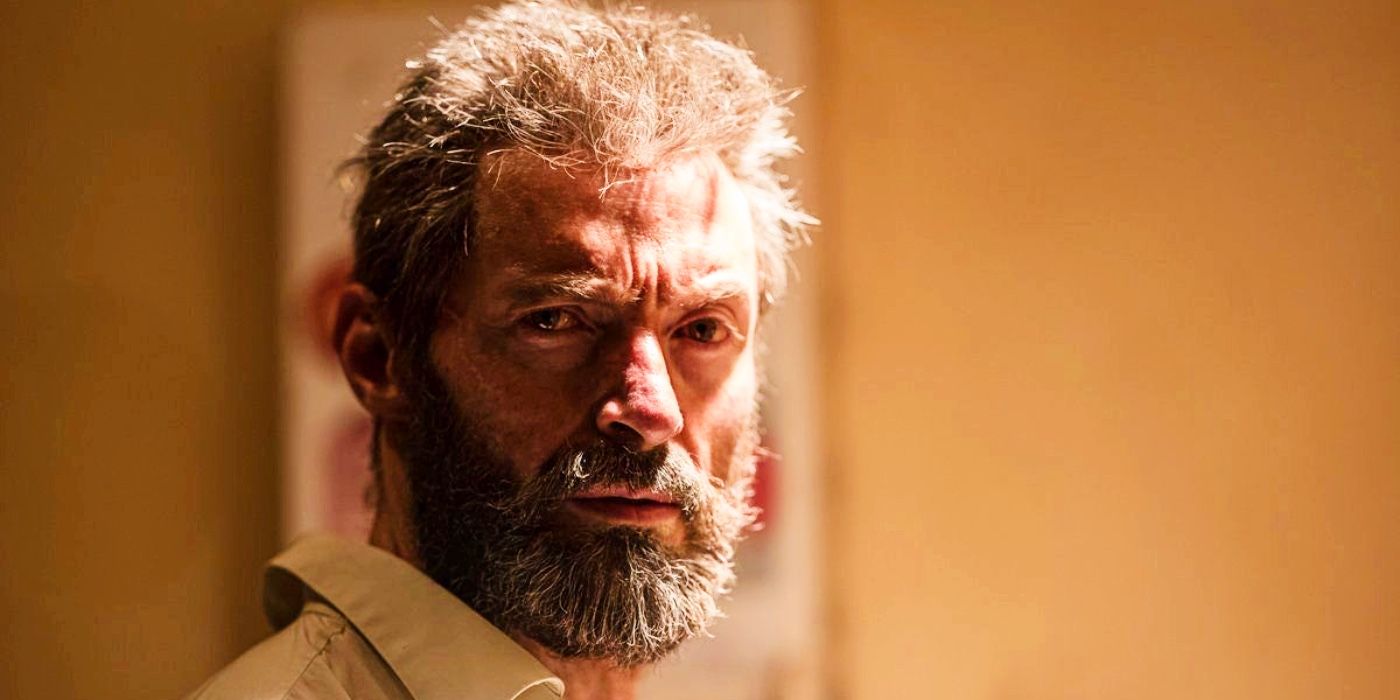 Ahead of production start for Shawn Levy and Ryan Reynolds' upcoming Marvel Studios film, Hugh Jackman reveals Deadpool 3's Wolverine timeline, specifically how it relates to Logan. In 2017, Jackman wrapped up his stint as Wolverine in Fox's X-Men franchise via James Mangold's Logan. Disney's acquisition of 20th Century Fox which was finalized in 2019, however, resulted in the renewed clamor to see the actor play the role again in the Marvel Cinematic Universe as Marvel Studios regained creative control over the X-Men, Fantastic Four, and all of their tie-in characters from Fox. Despite the continued interest, however, Jackman remained adamant that he was done playing the role. This made sense considering how Logan beautifully wrote off the iconic mutant as he died saving X-23/Laura.
Jackman had been consistent with his stance on the matter until August 2022 when it was announced that he was reprising Wolverine on Deadpool 3. Still, questions about how Wolverine's upcoming MCU outing will affect the events Logan, including whether it will undo the mutant's death. In a new interview with The Empire Film Podcast, however, Jackman effectively resolves the mystery by revealing Deadpool 3's Wolverine timeline. Read his full quote below:
"He was actually really cool about it. I did tell him that it took place before our movie, so I wasn't gonna screw with the claws popping out of the grave. So he was relieved by that, and he totally got it. He thought it was a good idea. None of us wanted to screw with that. I was really proud of that movie and what we did, and it felt perfect. And actually, for five years, I was really, honestly, I can tell you, I was kind of a hard done, I was like, this was it. It was August 14, I remember driving and it just came to me like that. I just thought this would be so much fun. I'll probably have more fun on that movie than anything I've ever done…This year. And August 13, I was like, 'I'm never playing that part again, I promise you.'"
Related: Every Upcoming Marvel Movie Release Date In 2023 And Beyond
What To Expect From Deadpool 3's Wolverine
Directed by Shawn Levy, the much-anticipated MCU film is scheduled to release on November 2024. Specific plot details for Deadpool 3 are still being kept tightly under wraps. While neither the actors nor anyone involved in the project can discuss spoilers, Jackman has shared bits of information giving the public an idea of what to expect from his character in the threequel. He revealed that Wolverine will be angrier than ever in Deadpool 3. He didn't get into the reason why the Adamantium-clawed is grumpier, but it may have something to do with the fact that he is forced to team up with Deadpool, who could be very annoying.
In a separate interview, Levy also teased Wolverine's Deadpool 3 role, pointing out the incredible chemistry between Reynolds and Jackman. This results in new ideas for the movie's screenplay which he says would be fun for the audience to see when the movie finally comes out. As a partnership that took years in the making, hearing Levy and Jackman's updates is extremely exciting. There's already no doubt that both the actors will be great in their respective roles as they have proven in their previous outings, but seeing them come together could lead to something very special.
As beloved and critically acclaimed as Logan is, it makes sense that Levy, Reynolds, and Marvel Studios are setting Deadpool 3 before its events. Perhaps, Wolverine's experience with the Merc-With-A-Mouth can even explain some of the choices he made in his swan song film, especially since the upcoming threequel is already confirmed to involve time travel. Lastly, it's also great to learn that behind the scenes, the Deadpool 3 team spoke to Mangold about how Wolverine will be utilized in the project with respect to his work on Logan.
More: Deadpool 2's Ending Perfectly Set Up Hugh Jackman's Deadpool 3 Return
Source: The Empire Film Podcast