A new Thunderbolts fan trailer sees Star Wars and Indiana Jones icon Harrison Ford assemble the Marvel Cinematic Universe's supervillain team.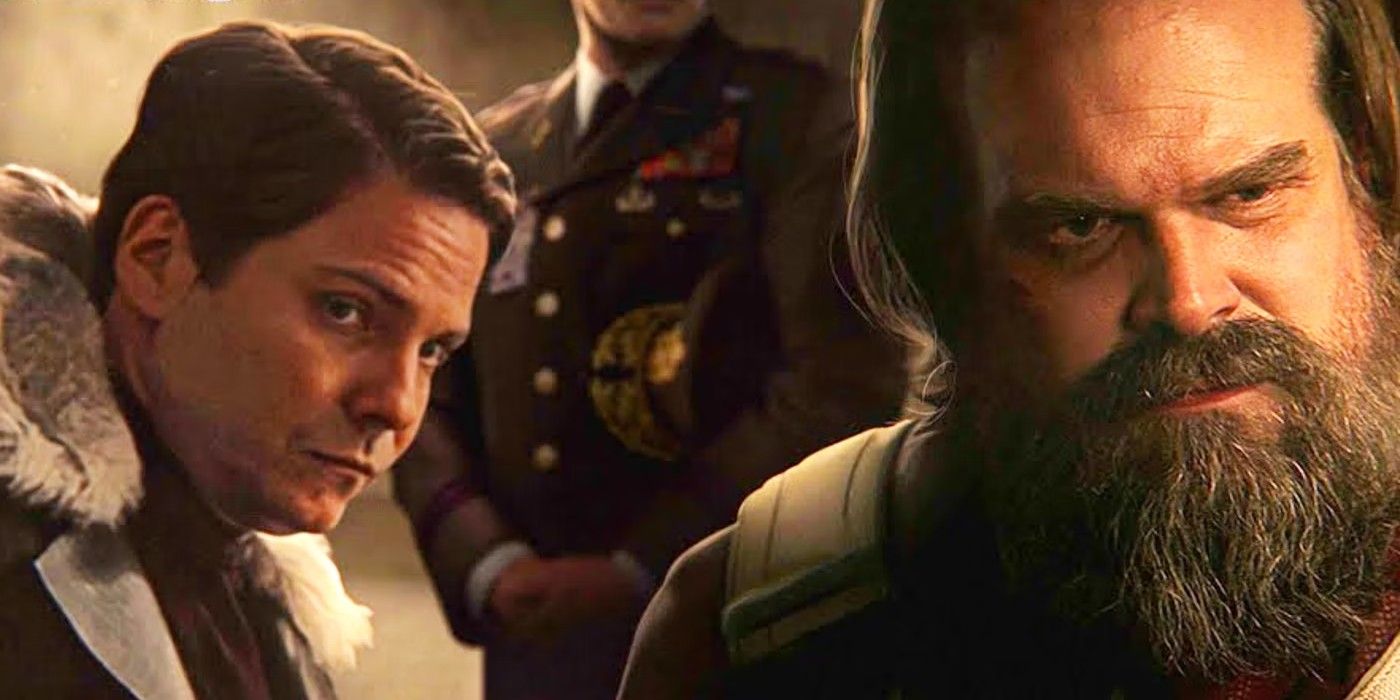 A new Thunderbolts fan trailer sees Harrison Ford assembling the upcoming Marvel Cinematic Universe supervillain team. Marvel Studios is getting further into the Multiverse Saga, with its next Phase kicking off in 2023. While variants and alternate realities have continued to be a big MCU focus, new teams are coming to life in the franchise. After years of hinting at it, the Thunderbolts are getting their own MCU movie, but centering around a very different team. Thunderbolts won't arrive until the end of Phase Five, but the project being greenlit was one of the bigger news pieces to come out for Marvel Studios in 2022.
While filming has yet to kick off, fans are already imagining what the MCU's take on the Thunderbolts will be like. A new Thunderbolts fan trailer was recently made by Screen Culture to give a better visual idea of what the team-up might look like in the MCU. While obviously containing old footage from past MCU projects, the Thunderbolts fan trailer gives more of a proof of concept for the team. Check out the full trailer below:
RELATED: Marvel's Thunderbolts Movie Sets Up The Worst Avengers Replacement
What To Expect From MCU's Thunderbolts Movie
Similar to most MCU films, details about the Thunderbolts movie are being kept heavily under wraps. However, Marvel Studios has confirmed the line-up of characters starring in the ensemble movie. Julia Louis-Dreyfus' Valentina Allegra de Fontaine will play a big role with the Thunderbolts team, continuing her arc from previous appearances. Thunderbolts will also star Florence Pugh as Yelena Belova, Sebastian Stan as Bucky Barnes, and David Harbour as Red Guardian; these three comprise the team's morally grey heroes. Past villains who are also boarding the film are Hannah John-Kamen as Ghost, Wyatt Russell as U.S. Agent, and Olga Kurylenko as Taskmaster.
Captain America: New World Order is recasting a major MCU player with Ford taking over for the late William Hurt as the new Thunderbolt Ross. He will first appear in the Anthony Mackie-starring film before returning a mere two months later in Thunderbolts. Ross has major ties to the team in the comics, and many have speculated he could finally take on his Red Hulk form in the movie. However, whether that will happen remains to be seen. As for whether other MCU villains or antiheroes will appear in Thunderbolts, that isn't yet clear.
Thunderbolts is being envisioned as the MCU's own version of the Suicide Squad, as it allows the franchise to tap into darker territories. Jake Schreier is directing, while Black Widow writer Eric Pearson is penning the script. Due to Pearson's involvement, Thunderbolts will likely have a similar tone to the Black Widow film in some capacity. Given the deeper themes that come with the Thunderbolts, it will be intriguing to see how the MCU tackles this particular team and how they operate. With the tease that Thunderbolts will have a big impact on the MCU, it will be exciting to learn more once it starts filming.
MORE: Thunderbolts Has A Guardians Of The Galaxy Mystery To Explain
Source: Screen Culture/YouTube