Guardians of the Galaxy Vol. 3 showed off new sides to the team. But one of the biggest surprises explains Groot's much bulkier build.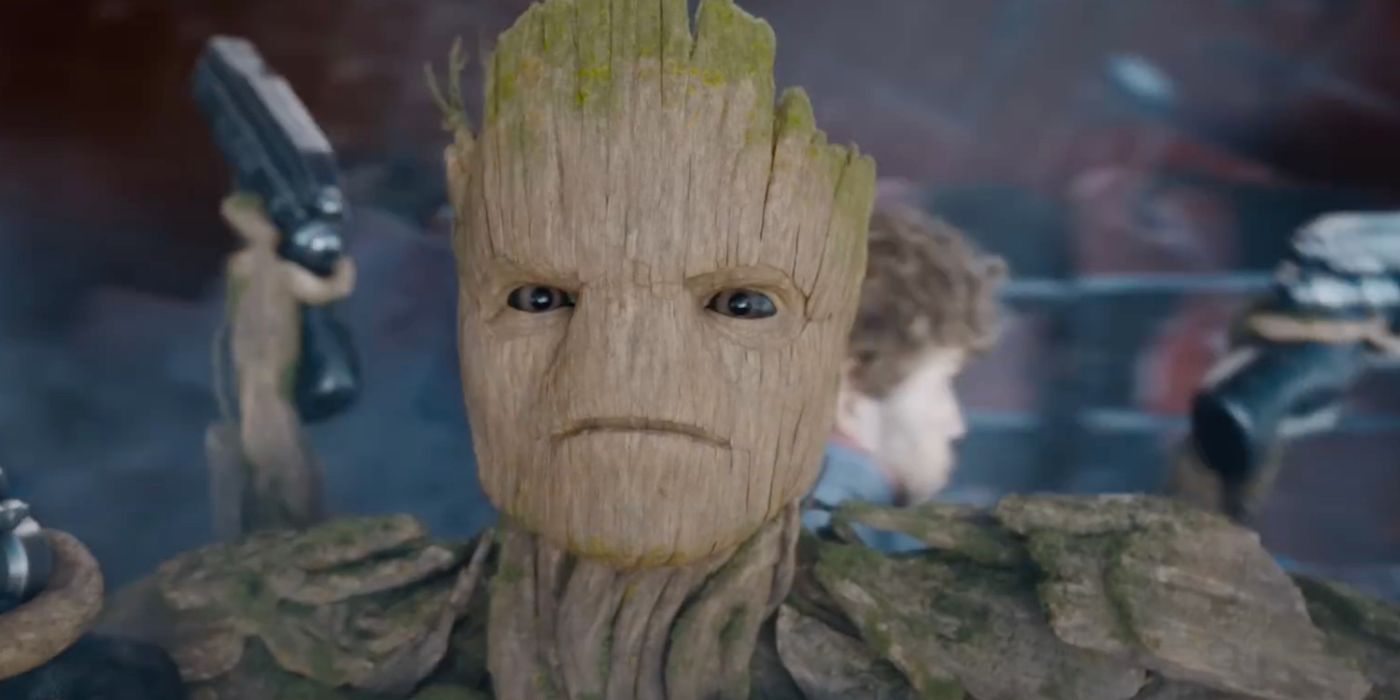 The Marvel Cinematic Universe has done a fantastic job at showcasing the growth of characters from their first outing to their final. For example, Tony Stark went from a selfish playboy into a selfless hero willing to make the ultimate sacrifice. Or even Steve Rogers, who spent most of his life servicing others but never looking out for himself and finally deciding to steal his own happiness with Peggy Carter. But now it's time for the Guardians of the Galaxy to go through their own level of growth, both figuratively and literally.
Following the death of Groot in the first film, he leaves behind another Groot that has been described as his son. At first, growing from a seedling to a teenager, it seemed as though he would have his father's long and lanky appearance. However, in the Guardians of the Galaxy Holiday Special, it's revealed that Groot had gotten far bulkier. Considering he's not made of muscle, the mystery of why he was so big began to gain traction. But now, the Guardians of the Galaxy Vol. 3 trailer has shown why Groot has gained so much mass.
RELATED: Guardians of the Galaxy Vol. 3 Could Unleash the Best Groot Yet
Why Groot Is So Bulky in Guardians of the Galaxy 3
Following Thanos' defeat, the Guardians were more focused on getting back to protecting the galaxy and trying to obtain some downtime to process the time they had sacrificed and missed. As a result, Groot in Thor: Love and Thunder was as thin as he was in Avengers: Endgame and was still focused on playing games and keeping to himself. But the next time he's seen, some time has passed, and he's not far bulkier than before and looks as though he's started working out.
With no explanation given, the trailer shows that the reason he's so buff is because defensive measures surround his frame. In the trailer, this took the form of his abdomen becoming multiple arms carrying pistols, giving him a full circle range of motion, so everyone close to him could be safe. It's likely that the core reason he's changed his body like this was also that when he was younger, he didn't have the power to protect his family. However, now that he's bigger, he can while holding his own.
RELATED: Why Marvel Killed Quicksilver in Avengers: Age of Ultron
How GotG Vol. 3's Groot Differs From His Father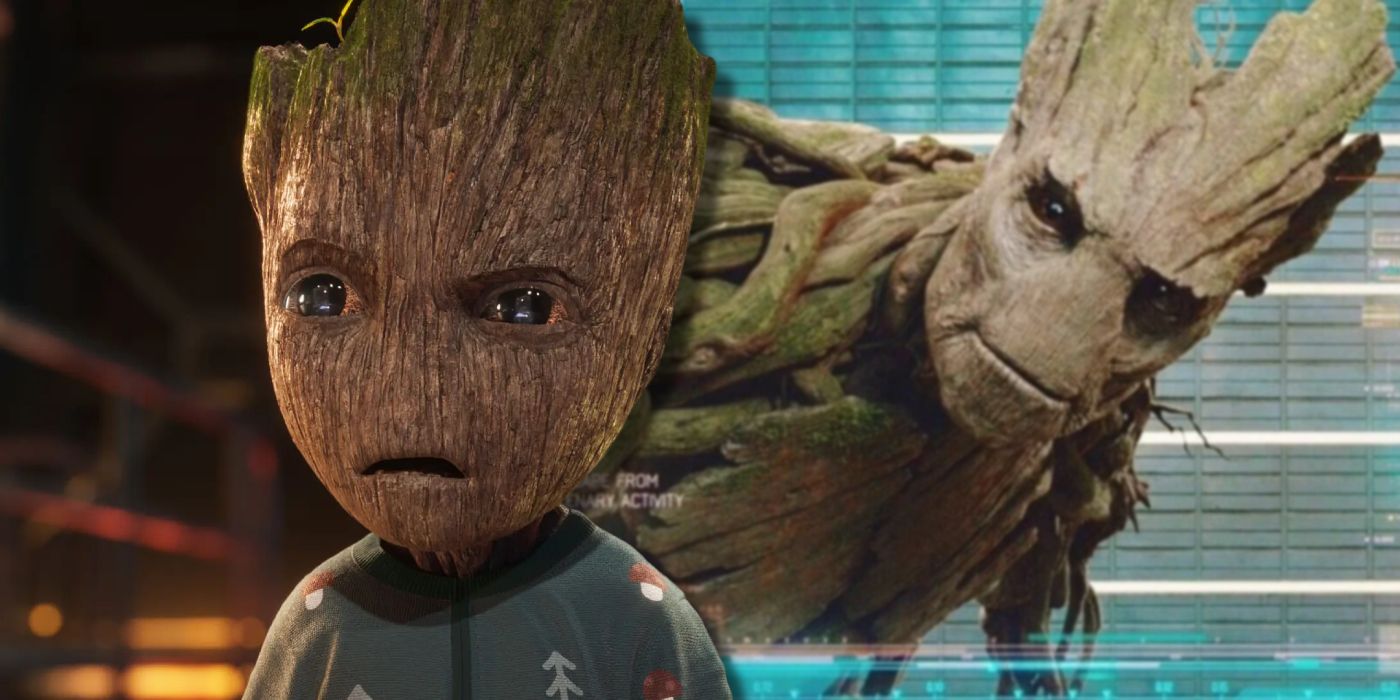 Groot's father was a much larger version of the Flora Colossus and likely grew before he met Rocket. That said, he was equally as protective and selfless, forming a cocoon to protect the Guardians during the battle over Xandar. That said, his son spent his entire life with the Guardians and learned much of his survival skills from them. As a result, he likely got bigger to emulate Drax's strength. But having his abdomen conceal even more arms is reminiscent of Star-Lord's sneakiness in combat, while his comfort in using firearms came from none other than Rocket.
In the end, this version of Groot is just as protective as his father. But rather than throw his weight around, he's far more clever and proved how he could use his body to hide many tricks up his sleeve. As a result, this new iteration of Groot may be more powerful than his father, as he's spent his whole life learning the tricks of the galaxy and his family while carrying the selflessness of the Groot that came before him.