The Guardians of the Galaxy Holiday Special brought the titular superhero group back as the main characters after a five-year gap. With the focus back on the characters, it's natural to do some introspection and analyze these characters, which is easier to do by comparing them with popular characters from another series such as Harry Potter.
Whether it's show-offs and enthusiastic personalities like Star-Lord and James Potter or competent and mature characters such as Gamora and Lily Potter, all the Guardians have counterparts from the Wizarding World. This includes anyone who has been inducted into the MCU team, with Thor and Yondu also qualifying.
Gamora: Lily Potter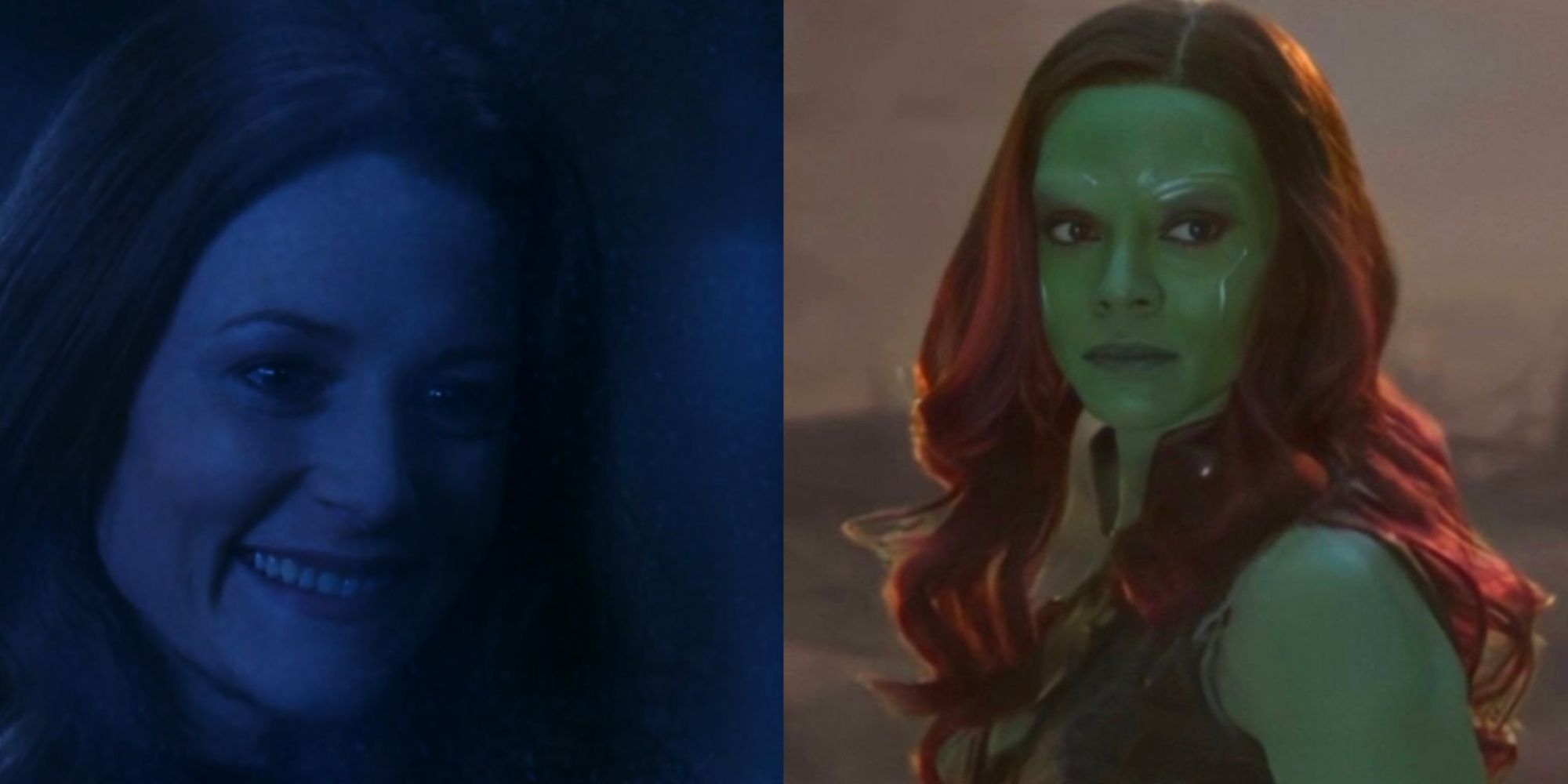 Gamora and Lily were both feisty, talented, and attracted a lot of admirers for their bold personalities. They were responsible for maturing the likes of James Potter and Star-Lord, with the latter two giving up their boyish ways to earn the respect of Lily and Gamora, respectively.
Furthermore, Lily and Gamora grew into the motherly role very well, becoming the responsible person of their group and being nurturing to characters like Harry and Groot. The loss of Lily and Gamora shook up the rest, with the two continuing to be held in high regard long after their passing.
Mantis: Luna Lovegood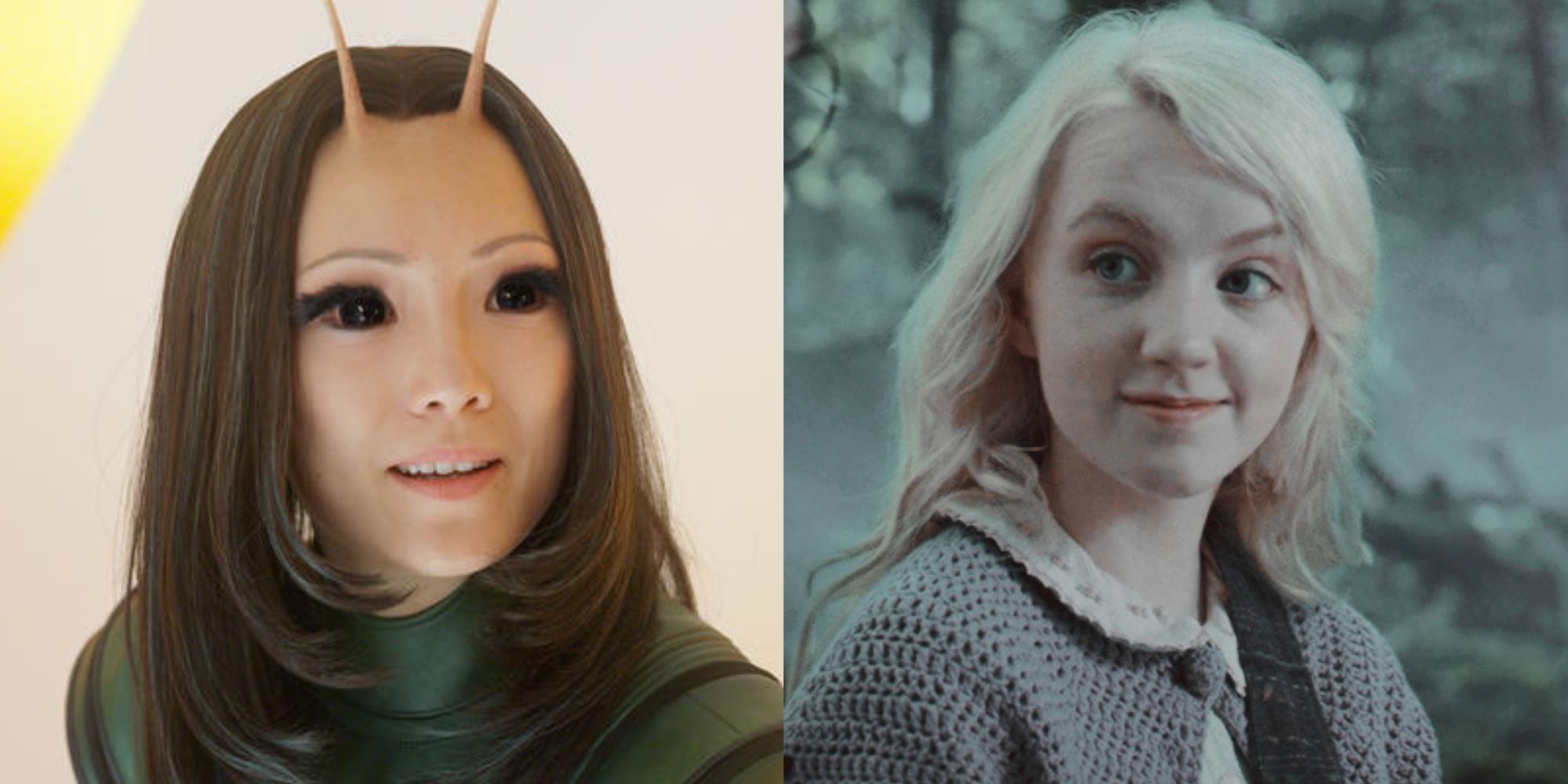 Mantis and Luna are the rays of sunshine that their friend groups desperately need to remain upbeat and optimistic. They're both highly naive but can also read people in a way that makes things clear for them; their empathetic personalities allow their friends to open up about their grief.
Mantis and Luna are inherently lonely souls who value their friends above all else for accepting them where others hadn't. To this end, the pair go the extra mile to keep the social circle alive, never straying away from their friends and retaining their optimistic outlook.
Nebula: Ginny Weasley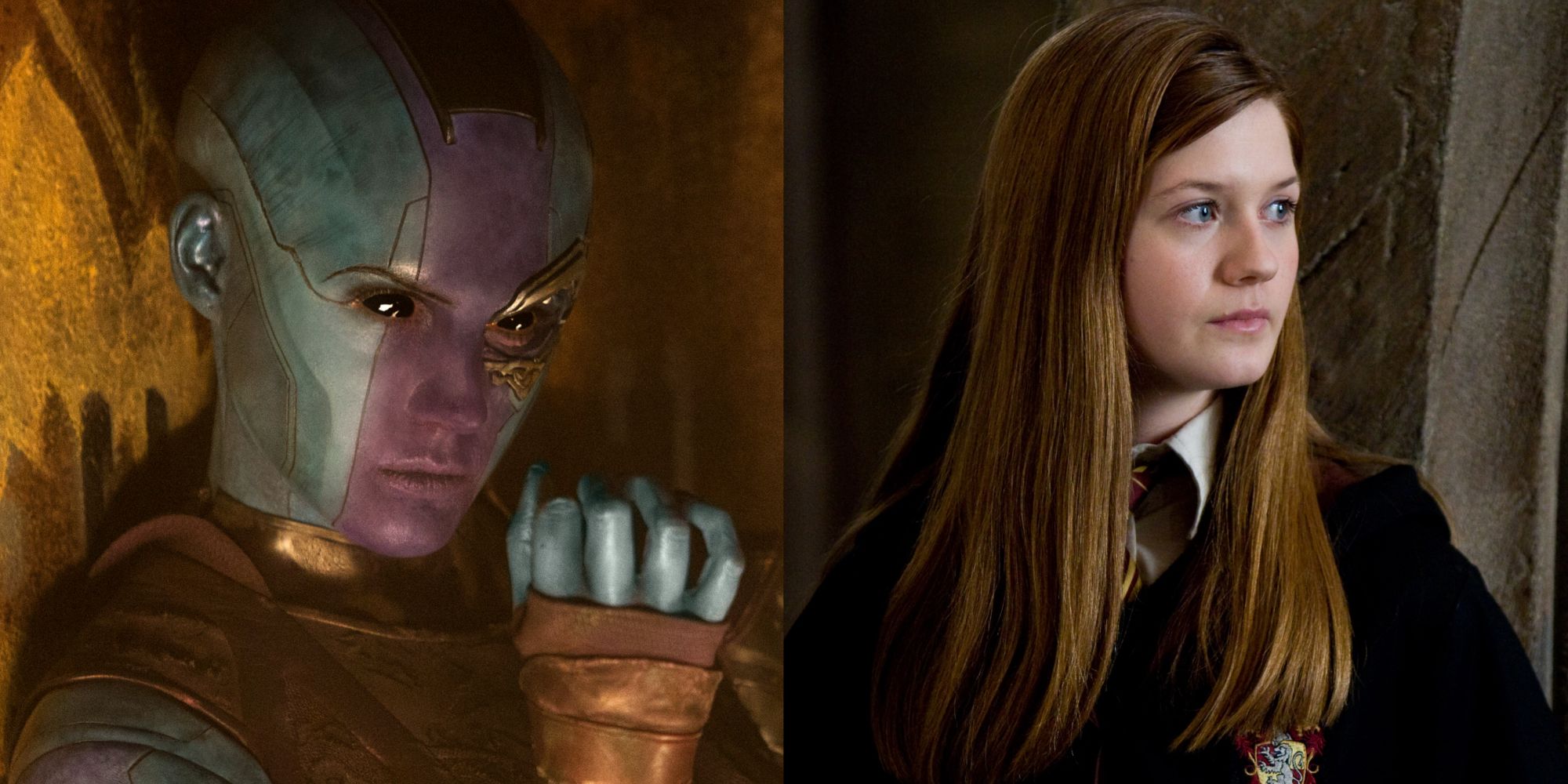 Nebula and Ginny have fiery demeanors, not taking anyone's attitude while having big ones of their own. They are the most aggressive and outspoken personalities who don't generally indulge in wholesome moments – this makes the times when they do share their emotions stand out as heartwarming occasions.
Nebula and Ginny are also very attack-heavy, with the former known to start fights while Ginny openly hexes anyone who annoys her. They have a love-hate relationship with their siblings and grew up wanting to prove themselves due to being overshadowed.
Rocket Raccoon: Fred Weasley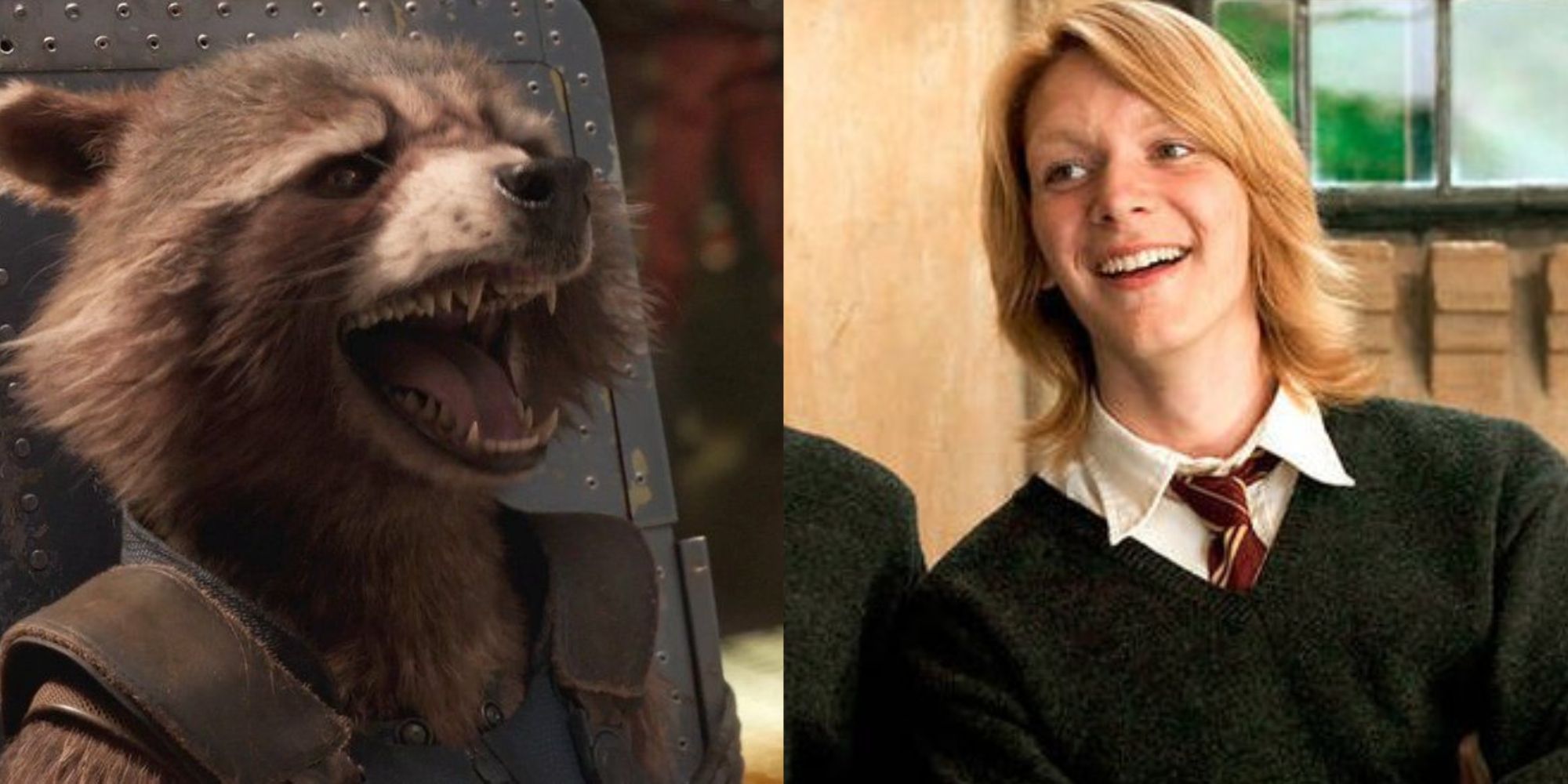 While Fred is among the most likable Weasley siblings in Harry Potter, he's definitely the more mischievous one, pulling off events like turning Ron's teddy bear into a spider and stuffing Graham Montague into the Vanishing Cabinet. Rocket would respect such behavior due to being along the same lines.
Rocket has stolen prosthetic body parts of people just for fun, along with stunning Star-Lord just to watch him writhe in agony for his entertainment. Still, Rocket and Fred go beyond their prankster habits and are seen as the group's wisecracking fun members, without whom the others will feel their social circle is empty.
Drax: Ron Weasley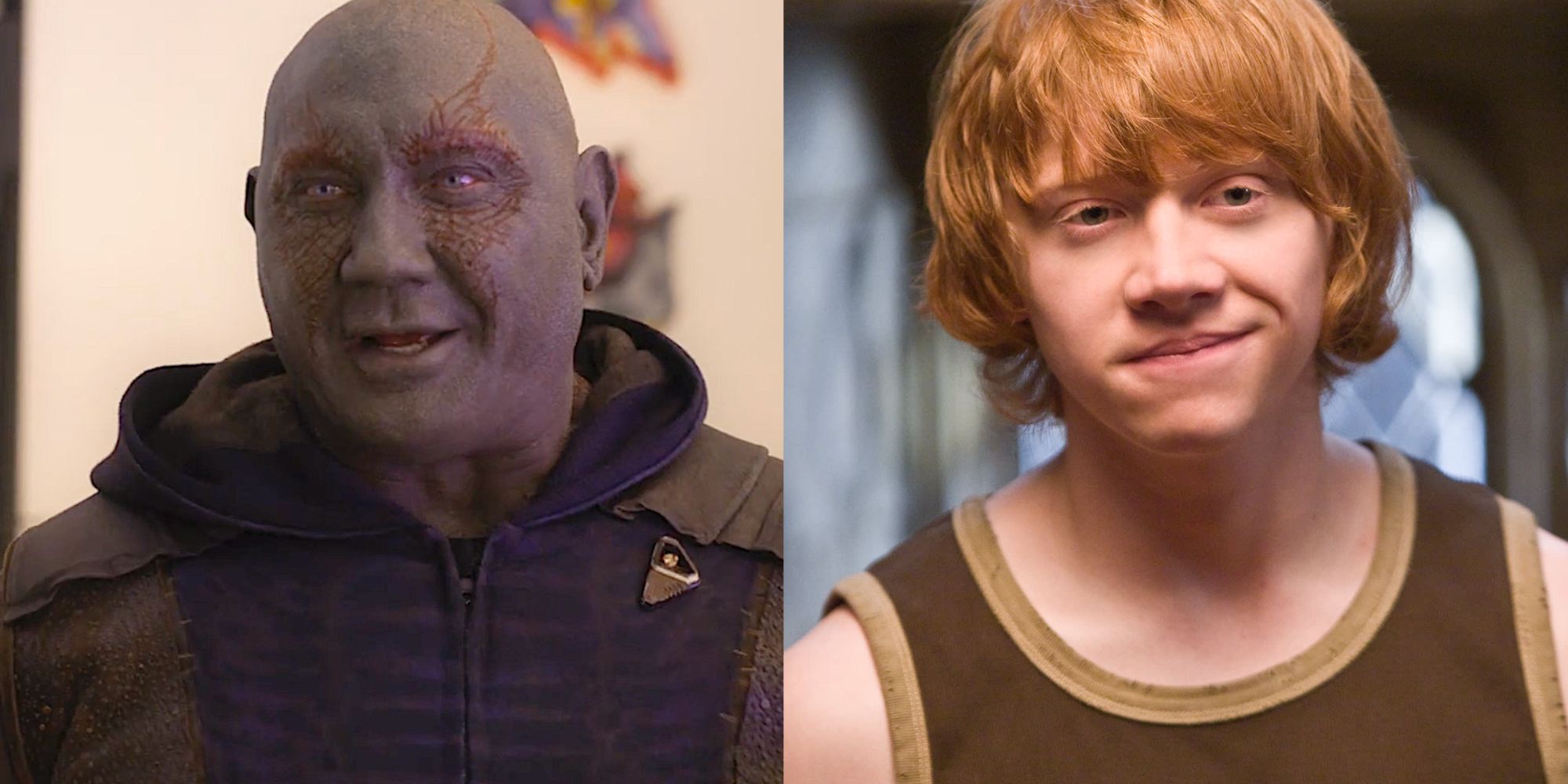 Drax and Ron are the comedic heart of their groups, capable of steering conversations into lighthearted territory but retaining a tough exterior as well. Both of them have inherent issues like Drax's sadness at losing his family and Ron's inferiority complex, but they manage to overcome them.
Drax and Ron lack a lot of tact, finding themselves in awkward situations by blurting out the wrong thing. But they also act as the people who hold their group together, as the pair is loyal to the end and can always be counted on to have their friends' backs.
Groot: Rubeus Hagrid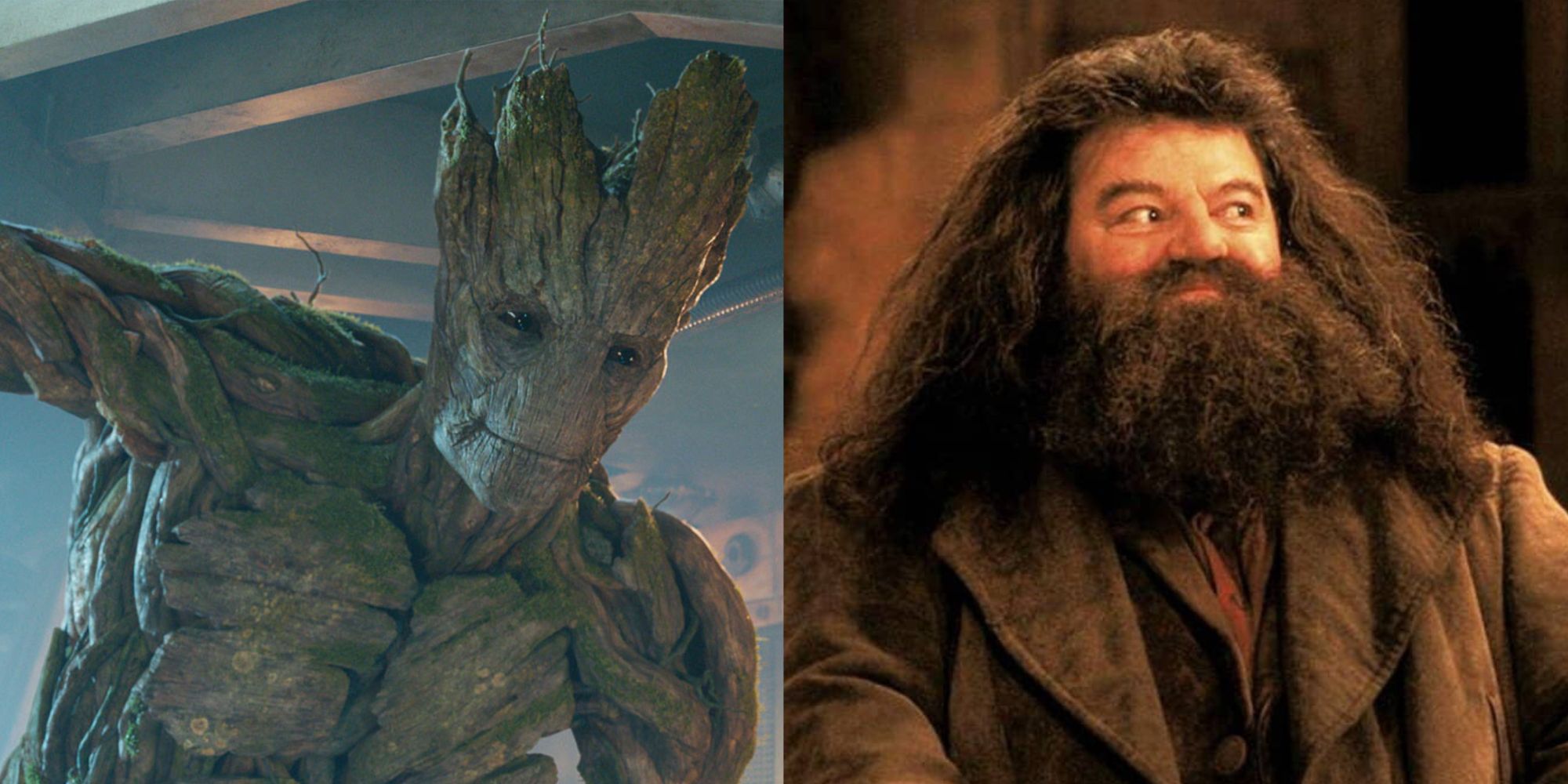 Hagrid is among the most loyal characters in the Harry Potter series, who frequently put himself in harm's way to protect his friends. Groot had the same attitude, even going through with sacrificing himself when he used his body to shield the Guardians from the explosion that caused his demise.
Hagrid and the original Groot were lovable people, always willing to give a hug to someone in need and put a smile on their faces. They didn't need or crave the spotlight, only wanting their friends to be happy with each other. Hagrid and the original Groot were essentially pure souls whose loved ones adored them for it.
Thor Odinson: George Weasley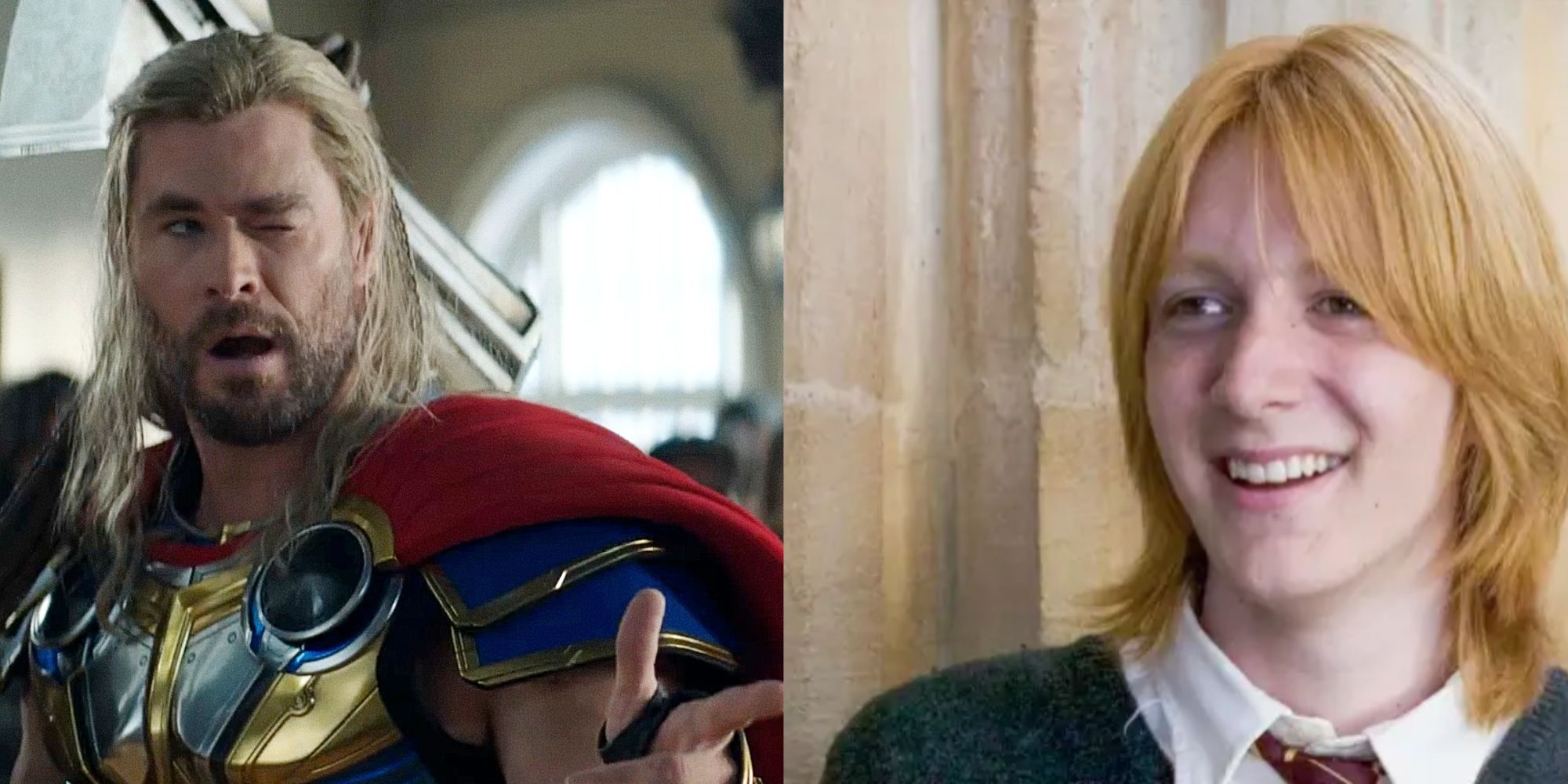 Thor and George are pretty much the fun jocks of their social circles, engaging in fun-filled banter with the others and behaving like the class clown. They also love to seek glory, having no problems with flaunting their talents and showing off for everyone present.
While Thor and George can be hard on younger siblings like Loki and Ron, they never behave in an outright mean manner and value their families above all else. The two characters are by no means cowards and are among the first to step up for a fight when they need to.
Yondu Udonta: Sirius Black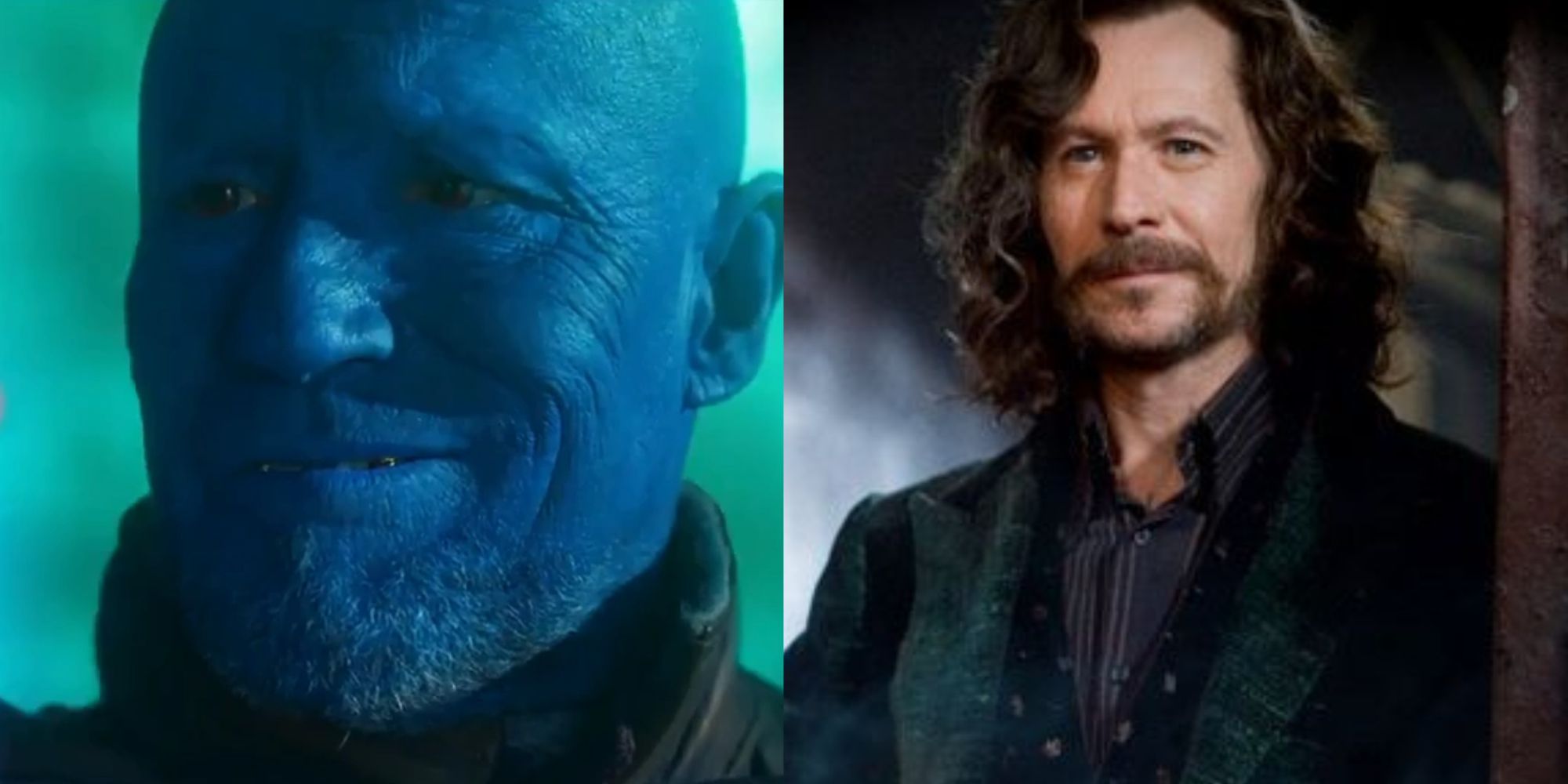 Yondu is seen as one of the best characters in Guardians of the Galaxy for being Star-Lord's adoptive father, ultimately giving his life for him. Sirius did the same for Harry, taking on the parental role and spending the rest of his life for Harry's sake until he perished trying to rescue his godson.
Yondu and Sirius were rough around the edges, known for angry outbursts and being overly emotional. But that was due to their tough childhoods and tendency to hide their sensitive side. The pair knew when it was time to lay their lives down for their loved ones, sacrificing themselves and having no regrets about it.
Kraglin Obfonteri: Neville Longbottom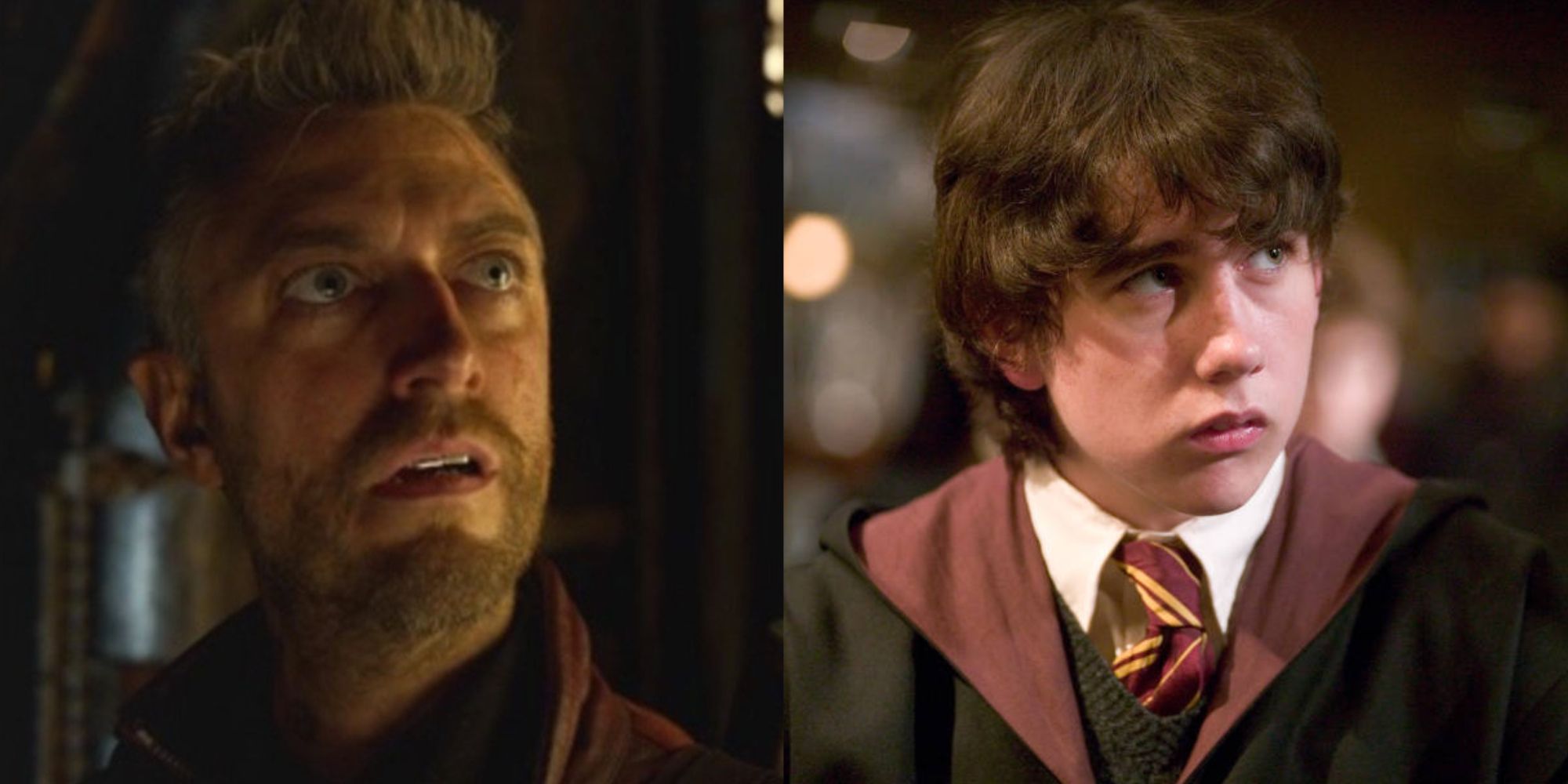 Kraglin and Neville are more of the following type who aren't assertive until the moment calls for it. They don't make friends easily but will do anything for the ones they have, as seen when Kraglin rescued Yondu from the Ravagers while Neville protected all of Dumbledore's Army.
Kraglin and Neville both took their time coming out of their shells to bring out the brave side that was always dwelling within them, following which they never let that challenging and asserting aspect go. They are also the most likable ones in their group, who don't say anything mean about others.
Star-Lord: James Potter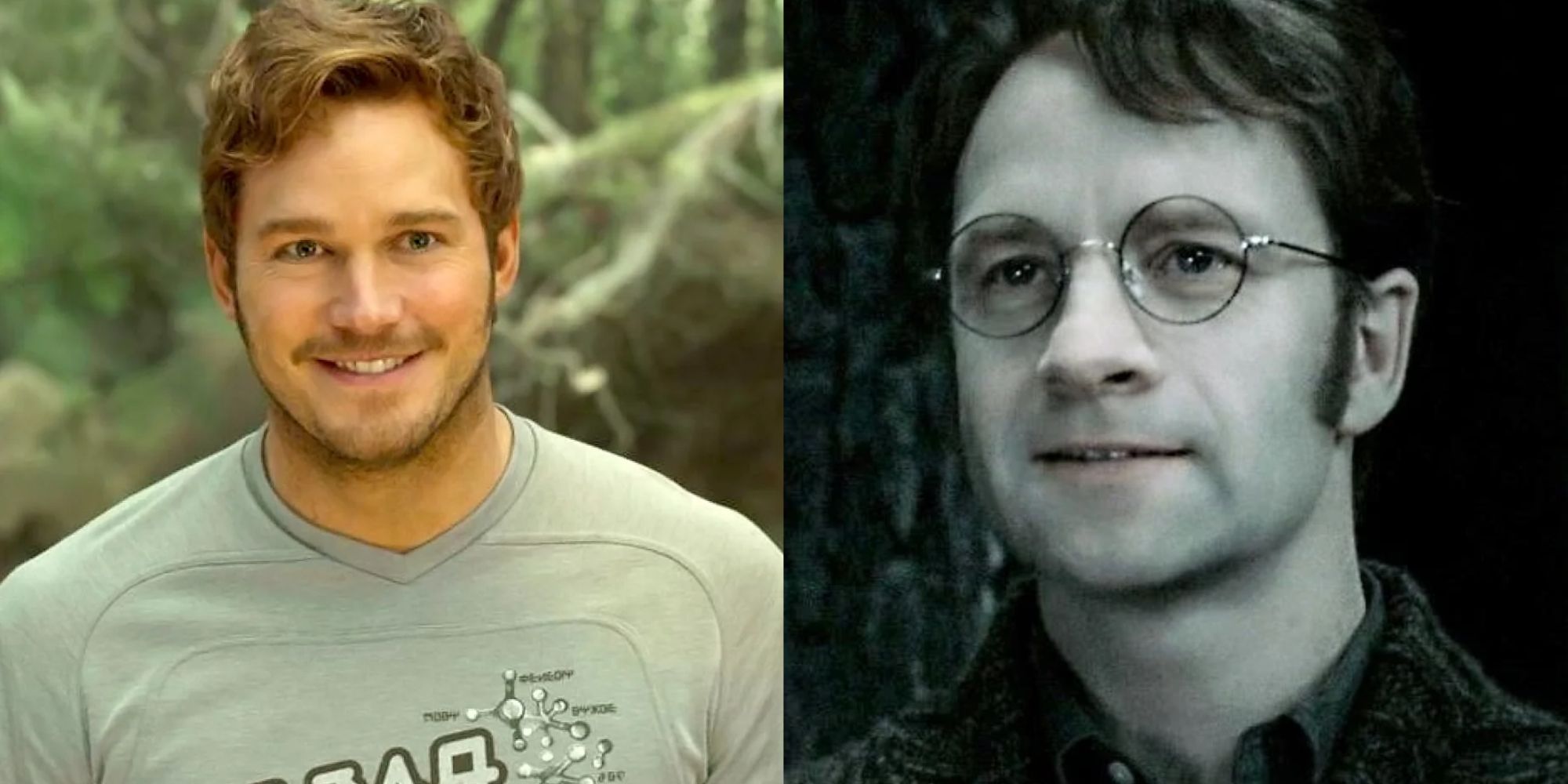 Having complete faith in his friends sums up Star-Lord's character in the MCU, as he defines himself through them. James was exactly the same, to the point where he placed too much faith in Peter Pettigrew and perished due to the latter's betrayal.
Star-Lord and James were the types of personalities who let go of their brash and show-off attitudes, becoming mature and taking on leadership roles. They're the people who drove their friend groups and relished the prospect of fun and a little mayhem. Star-Lord and James are also very emotional people, known for making snap decisions but having their hearts in the right place.
NEXT: 10 Marvel Characters Black Adam Could Beat In A Fight