Director Elegance Bratton breaks down how he would approach Blade and why he feels a deep personal connection to the character in an interview with Screen Rant. Bratton's directorial debut, The Inspection, premieres in theaters tomorrow but has already earned praise at multiple film festivals. The Inspection is a deeply personal and semi-autobiographical movie that follows Ellis French on his grueling journey through Marine Corp. boot camp after being rejected by his mother due to his sexuality. In September, Blade director Bassam Tariq left due to scheduling conflicts.
Following Tariq's departure, Blade was delayed as Marvel Studios searched for a new director to helm the project. At the end of October, rumors began to circulate that Bratton could be taking over as director of Blade. In an exclusive interview with Screen Rant, Bratton breaks down how he would approach Blade if he were directing the upcoming MCU movie. He explains how he connects with the character on a personal level and what kind of humor he would want to incorporate into Blade. Bratton also shares his desire to work with Mahershala Ali and make a "really fun action movie."
Related: MCU's Blade Movie Really Shouldn't Be This Hard For Marvel To Get Right
Screen Rant: There have been a lot of rumors that you might be taking over the Blade movie for Marvel Studios. How would you approach the character if given the chance to do Blade and are there elements of the storytelling that you would incorporate from The Inspection into Blade?
Elegance Bratton: Well, I think yes for sure. I'm very much interested in a contemplative and thoughtful camera approach when it comes to filming Black actors. I think a lot of times we observe and dissect difference in cinema rather than spend time. So, I think I would want to kind of spend that time to bring Blade into a more recognizably human place. Secondarily Blade's story is very much my story. This is a young Black man, abandoned by his mom and I would really want to explore that. And I guess the last thing is Blade, as a Black man, if you go to a barber shop the conspiracy theories around Whiteness, Blackness, immortality all sorts of things are kind of swirling around.

So, in that kind of Marvel-esque humor, I would want to bring some of that barber shop humor into it because I've been in conversations about Blade with 5 percenters and Black Israelites, and kind of all these…I think Blade kind of as a mythological character exists in a lot of different parts of the American consciousness that I would love to poke around in and provoke with. But ultimately, it's an action movie. It's fun. Vampires are sexy and fun and I want to make a really fun action film. And the fact that Mahershala is playing Blade, he's one of the best actors on God's green Earth, and I like working with great actors.
What Elegance Bratton Can Bring To MCU's Blade As A Director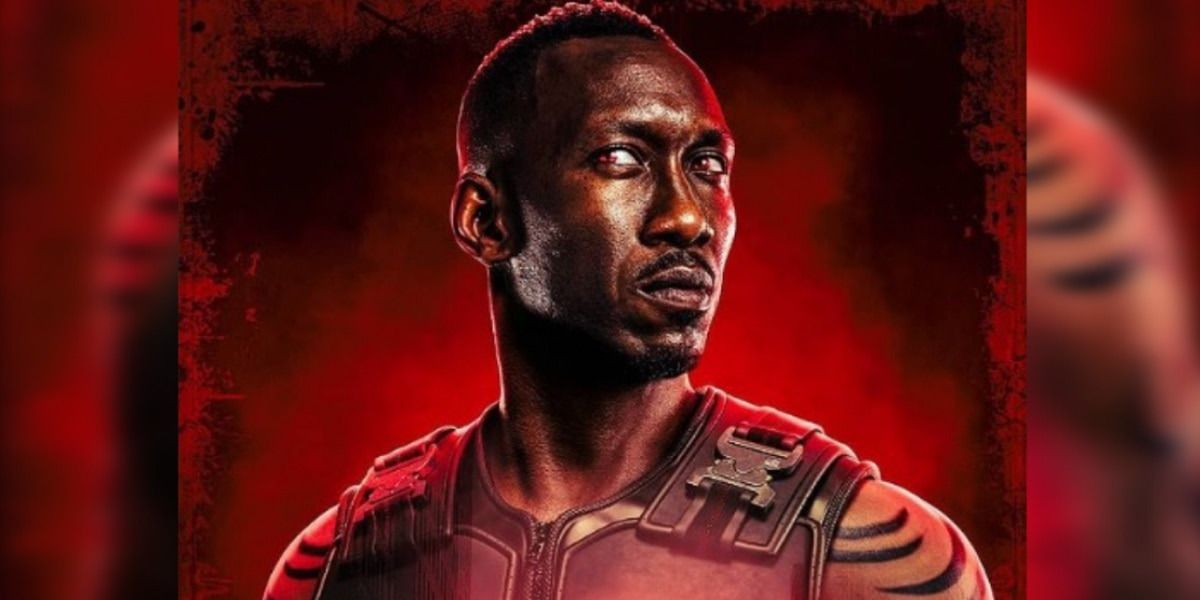 Bratton has clearly given a lot of thought to how he would approach Blade as a director. Bratton seems to have a unique grasp on the depth of Blade as a character and how he could make this a very layered and rich movie. He also recognizes that Blade needs to be an action movie. His connection to Blade as a young Black man who was abandoned by his mother shows a deep understanding and potentially strong foundation for Blade's origins. Bratton's thought process on how he would shoot the movie, bringing the conspiracy theory and barbershop-style humor into the MCU, and dissecting how Blade fits into the American consciousness as a mythological character speaks to his insight and his potential approach.
With Doctor Strange in the Multiverse of Madness, Werewolf by Night, and Moon Knight Marvel has demonstrated their ability to explore horror. Werewolf By Night established the horror corner of the MCU with the introduction of Jack Russell, Elsa Bloodstone, and Man-Thing. Although Blade is technically already a part of the MCU with a Mahershala Ali voice cameo in the Eternals post-credit scene. Werewolf By Night takes inspiration from classic monster movies, and with Blade, there is an opportunity to set the tone for a darker, more action-heavy horror style within the MCU. Blade as a character has a complicated and rich backstory, with his hatred for vampires originating in the murder of his mother while she was giving birth to him. Bratton's own experiences prove his understanding of abandonment, and The Inspection shows his ability to bring that understanding into a film.
Looking at Bratton's The Inspection and how he wants to approach Blade, he could spotlight the humanity of the character without shying away from the pain and violence. Exploring the pain of abandonment and Blade's hatred for vampires, along with the fact that he is part vampire, lends itself to a deeply personal story. Bratton understands that Blade will be need to balance this depth of pain, a specific kind of humor that fits the tone, and precise action. Although Bratton doesn't confirm the rumors about his involvement, his well-thought-out approach and deep understanding of the character are very interesting and could make him the perfect director to helm Blade.
Next: Marvel Is Officially Ready For Midnight Sons… Now It Just Needs Blade