One of Matt Murdock's best friends unexpectedly becomes a superpowered ninja in the latest issue of Marvel Comics' ongoing Daredevil series.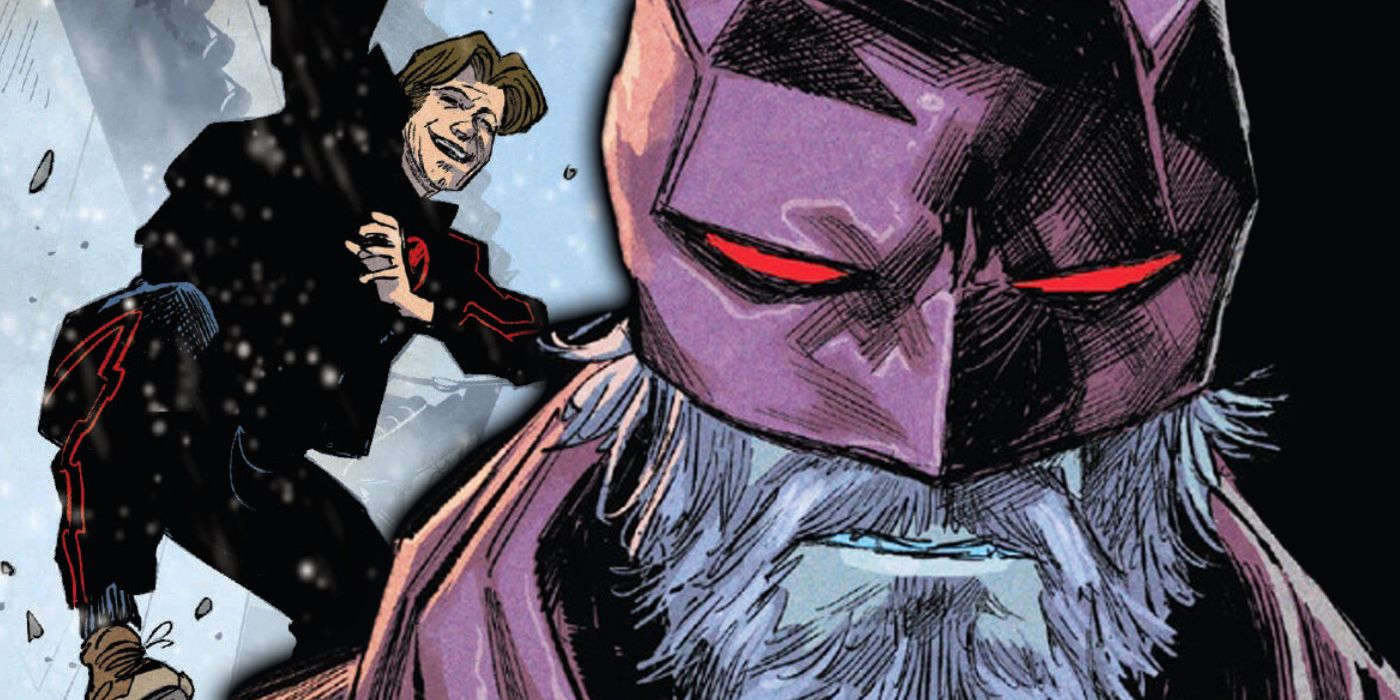 The following contains major spoilers for Daredevil #5, on sale now from Marvel Comics.
The latest issue of Marvel's Daredevil grants the titular superhero's best friend, Franklin "Foggy" Nelson, powers of his own, turning him from Matt Murdock's courtroom sidekick into a member of the mystical ninja army, the Fist.
Written by Chip Zdarsky and illustrated by Marco Checchetto, Daredevil #5 opens with the Fist's new members training for a coming war with the Hand, an evil ninja organization in the Marvel Universe. Matt's narration reveals that after he and Elektra completed a wedding ceremony to resurrect the Fist, it granted their recruits superpowers, including enhanced strength, speed and agility. Since Matt brought Foggy along on his journey, his lawyer best friend now has the skills of an enhanced warrior.
RELATED: Daredevil Adds a Classic Avengers' Weapon to His Personal Arsenal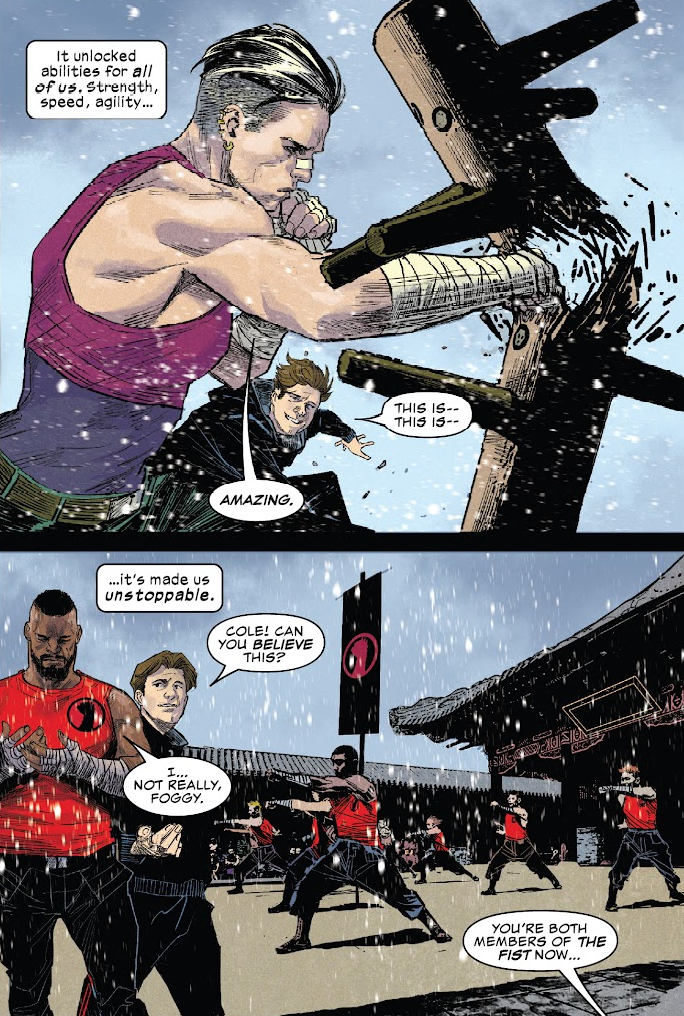 Daredevil Is Facing a Plethora of Threats
Daredevil #5 pits the Devil of Hell's Kitchen against Captain America's authoritarian counterpart, the U.S. Agent/John Walker, and brings him into conflict with the Avengers themselves. Shortly after his fight with U.S. Agent, Matt runs into his and Foggy's old law school friend, Robert "Goldy" Goldman, who is locked in a cell in a supervillain prison called the Myrmidon. Earlier in the current Daredevil run, Goldy emerged as the new villain who nearly caused the death of one Matt's former flames, Kirsten McDuffie. Matt has also been pitted against the Punisher in recent continuity after Frank Castle agreed to become the leader of the hand in exchange for the resurrection of his wife, Maria.
RELATED: Daredevil Just Tried to Perform an Exorcism on the Punisher
Foggy Nelson was created by Stan Lee and Bill Everett and first appeared in 1964's Daredevil #1. Since then, he has become one of the most important characters in Matt Murdock's story, serving as Daredevil's confidante, partner, and above all best friend. He has faced criminals in the courtroom, super-criminals in the streets, and emotional and physical battles in his fight against cancer. Foggy was played by Jon Favreau in the 2003 live-action Daredevil film before he appeared in the MCU's Daredevil, The Defenders, Jessica Jones and Luke Cage television series, where he was played by Elden Henson.
Daredevil #5 is written by Zdarsky, drawn by Checchetto, colored by Matthew Wilson and lettered by VC's Clayton Cowles. Main cover art for the issue is done by Checchetto and Wilson, with variant cover artwork by Scott Williams, Sebastian Chang and Checchetto. The issue is now on sale from Marvel Comics.
Source: Marvel