Reputable scooper Daniel Richtman claims that the Daredevil revival series will carry a TV-MA rating under returning Disney CEO Bob Iger.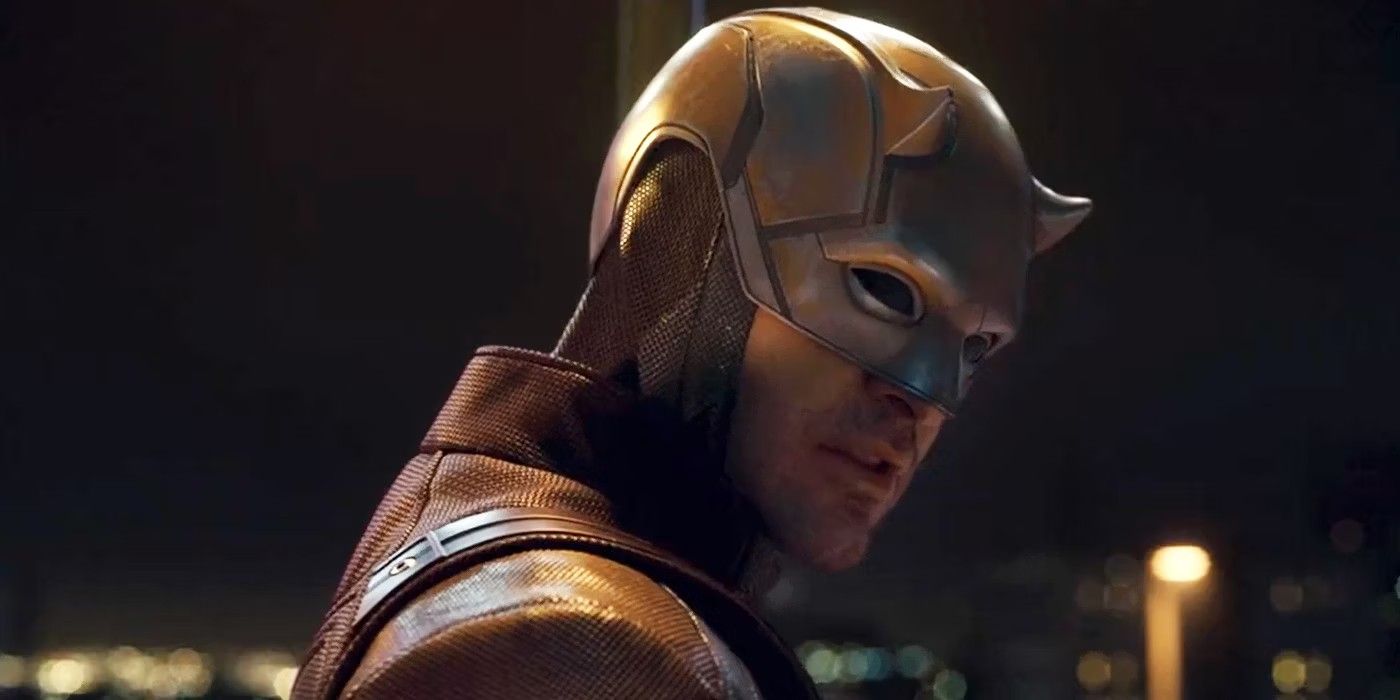 Daredevil: Born Again will remain TV-MA under new Disney CEO Bob Iger's watch, a new report claims.
Reputable scooper Daniel Richtman stated that Iger won't alter the Disney+ series' purported TV-MA rating in Patreon direct message exchange shared on the r/MarvelStudiosSpoilers subreddit. Richtman previously asserted that Daredevil: Born Again will "likely" be TV-MA in November 2022. If true, this means that the show will follow in the footsteps of the original Netflix Daredevil series, which sported the same rating and was noted for its graphic violence and other mature content.
Related: Daredevil: Born Again Rumored to Introduce an X-Men Character With Wolverine Ties
Former Daredevil showrunner Steven S. DeKnight has voiced his support for the Disney+ revival's supposed TV-MA rating, tweeting "Love it!" in response to Richtman's original report. DeKnight steered the Netflix series' first season, before handing over the reins to Doug Petrie and Marco Ramirez, who served as co-showrunners for the second season. Marvel Studios and Disney+ are yet to publicly comment on Daredevil: Born Again's rating. This means any online buzz related to the topic should be taken with a grain of salt for now.
Charlie Cox On Daredevil's Disney+ Rating
That said, Daredevil: Born Again star Charlie Cox previously offered his own thoughts regarding the show's potential rating. Cox, who reprises the lead role of Matt Murdock/Daredevil he originated in the Netflix series, insisted that Marvel Studios didn't necessarily need to be TV-MA to deliver an edgy take on the character. "I'm such a fan of everything they've done so far, I wouldn't underestimate them at all," he said. "So if they wanted to make a more PG version of Daredevil, I back them to find a way to do it where it feels totally in keeping with everything we've done. And maybe there's a little less blood, maybe there's a little whatever, but I back them to do it."
Related: Daredevil: Born Again Adds Two Potential Romantic Leads to Its Cast
More recently, Cox expressed playing Daredevil in Deadpool 3, saying that the two characters are a good tonal fit for each other. "I think because of the tone of our show, I think that there's a place for Daredevil to show up in Deadpool. It would be really cool," he said. Despite Cox's obvious enthusiasm for Matt Murdock to meet Ryan Reynold's Merc with a Mouth, there's no evidence to suggest that Daredevil will appear in Deadpool 3 when it arrives in theaters in November 2024.
Daredevil: Born Again arrives on Disney+ in early 2024 and will run for 18 episodes.
Source: Reddit