Lupita Nyong'o shares behind-the-scenes images from the set of Black Panther: Wakanda Forever, showing the cast bonding in their vibrant MCU costumes.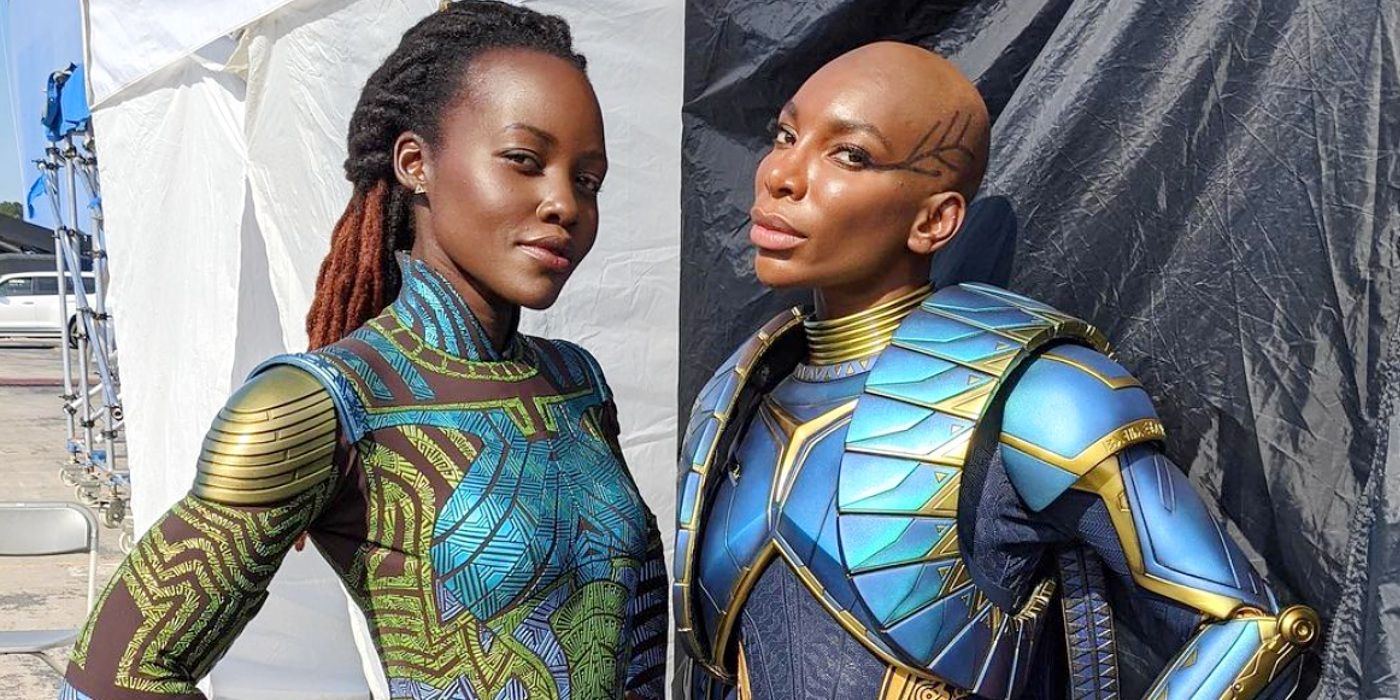 Black Panther: Wakanda Forever behind-the-scenes images show Lupita Nyong'o and the rest of the cast bonding on set in their colorful MCU costumes. A follow-up to 2018's Black Panther, Ryan Coogler's sequel follows Wakanda's leaders as they deal with their grief at the loss of T'Challa (Chadwick Boseman) while also confronting a new threat. The film earned generally positive reviews from audiences and critics alike, with particular praise levied at the sequel's strong cast of characters. In addition to Nyong'o, Black Panther: Wakanda Forever features a number of new and returning cast members, including Letitia Wright, Angela Bassett, Tenoch Huerta, Winston Duke, Danai Gurira, Dominique Thorne, Michaela Coel, and Florence Kasumba, among others.
In a recent post on Instagram, Lupita Nyong'o shared behind-the-scenes looks at the positive environment on the set of Black Panther: Wakanda Forever and various cast members bonding while in costume. The new images show off the impressive costume design for the sequel, which, in contrast to many other MCU movies, features a lot of bright, vibrant colors. Check out Nyong'o's post below:
Related: Black Panther 2 Repeats An Infinity War Trick To Make Namor More Powerful
When Could Wakanda Forever Characters Appear In The MCU Next?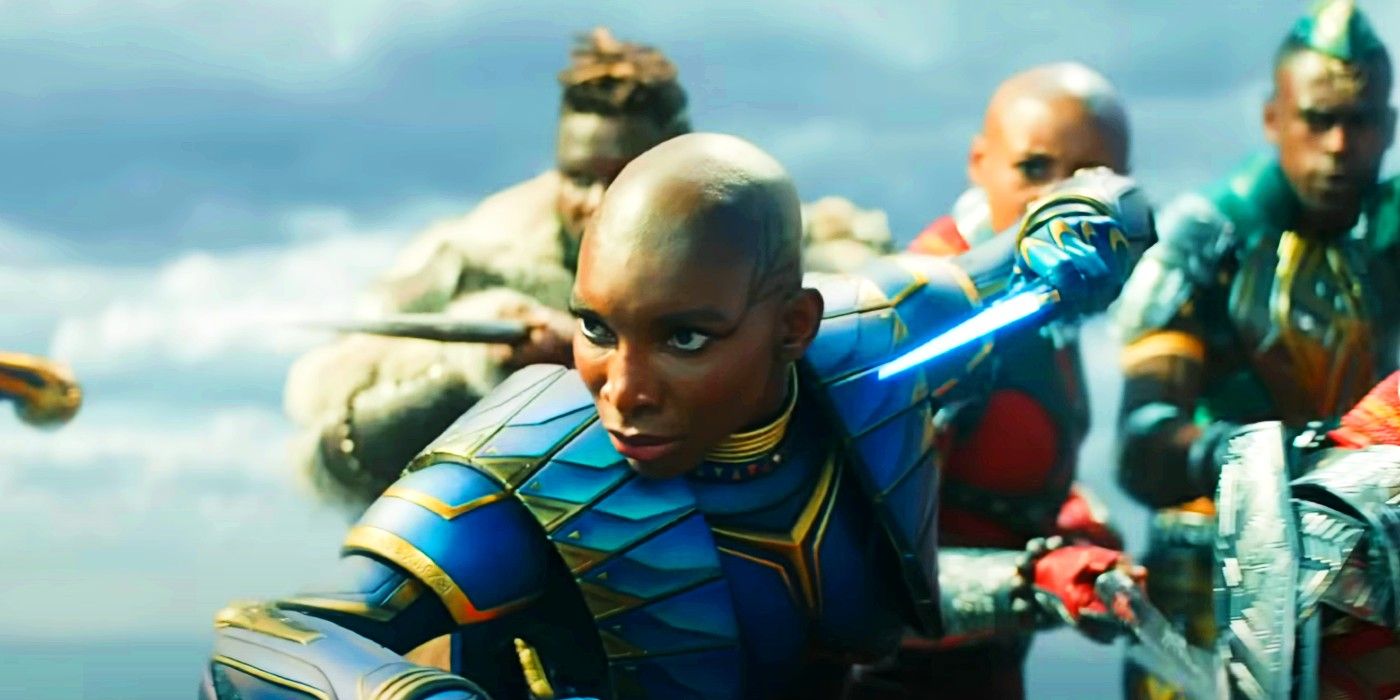 Thorne's Riri Williams is currently the only character in Black Panther: Wakanda Forever who is confirmed to be returning to the MCU in the near future, with her series, Ironheart. It's also likely that Wright's Shuri, as the new Black Panther, will appear in upcoming MCU movies like Avengers: The Kang Dynasty and Avengers: Secret Wars. The future of many other characters in Black Panther: Wakanda Forever, however, is less clear. Despite the positive reception to Huerta's Namor in Black Panther: Wakanda Forever, producer Nate Moore recently revealed that the character can't appear in his own solo MCU movie due to rights issues.
Gurira's Okoye was previously rumored to be getting her very own spinoff show on Disney+ but there have been no significant updates on that project for some time, and it's unclear if it's actually in production. As for Nyong'o's Nakia, the reveal in Black Panther: Wakanda Forever that she is raising her son that she had with T'Challa could affect how often the character is seen in the future. Outside of possible appearances in Ironheart, the only two announced MCU projects that seem likely to feature characters like Nakia, Okoye, and M'Baku are Avengers: The Kang Dynasty and Avengers: Secret Wars. Little is known about either of these projects, however, and it's unclear under what circumstances the Wakandan characters could return.
Although not yet confirmed, Black Panther 3 is the next MCU project that would be basically guaranteed to feature many of these characters' returns. Moore recently commented that ideas for Black Panther 3 have been discussed but that opting to move forward with a third film will depend upon how audiences receive Black Panther: Wakanda Forever. Considering the critical response and box office performance of Black Panther: Wakanda Forever, it certainly seems possible that a third movie could indeed be given the green light.
More: Black Panther 2 Is The Only Movie To Beat Phase 4's Post-Credits Problem
Source: Lupita Nyong'o/ Twitter