2023 is set to be an incredible year for film, with many titles releasing taking their proud place in the science fiction genre. 2022 saw the release of some fantastic sci-fi features, including Nope, Jordan Peele's new sci-fi horror, the multiverse hopping Everything Everywhere All At Once, and the most recent installment of the Jurassic Park franchise with Jurassic World: Dominion. Sci-fi shows no sign of slowing down, as 2023 will be starting with a bang, featuring both theatrical releases and original films making their way to streaming services in the near future.
Some of 2023's most highly-anticipated sci-fi flicks feature the expansion of superhero franchises from Marvel Studios and DC Studios, as well as Dune: Part Two, which audiences have been waiting very patiently for since the first part's release in 2021. Several film series' are expected to continue with a return to the Spider-Verse, and a return to the world of The Hunger Games, which will see a prequel release later on in the year. As well as these bigger names, many smaller projects are garnering a lot of attention from audiences, so here's what science fiction in 2023 is set to look like.
Related: Every Upcoming Marvel Movie Release Date In 2023 And Beyond
Rebel Moon (2023)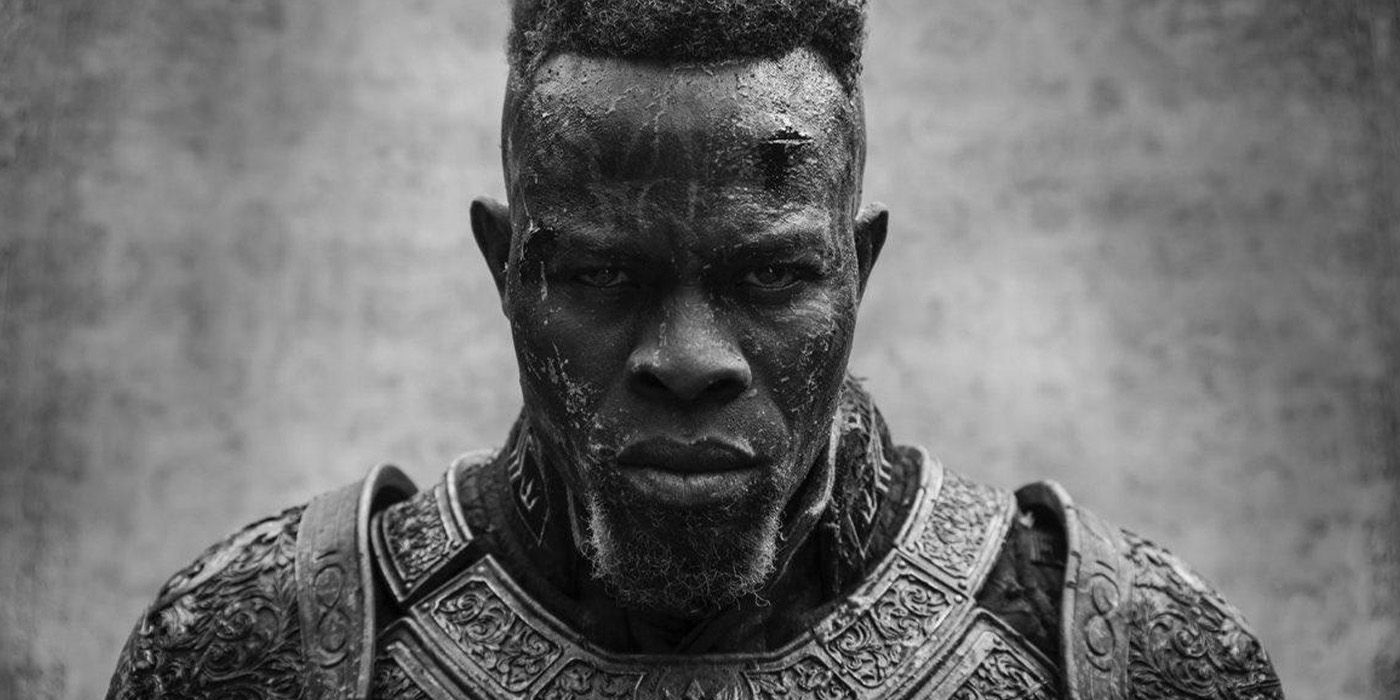 Inspired by the works of Akira Kurosawa and the Star Wars franchise, Netflix will be releasing Rebel Moon, Zack Snyder's epic space opera, at some point during 2023, although the project doesn't yet have an exact release date. The likes of Sofia Boutella, Charlie Hunnam, and Anthony Hopkins will have roles in Rebel Moon, which will feature the story of a young woman, portrayed by Boutella, who sets out on a quest to save the galaxy. Rebel Moon was originally pitched as a more mature conclusion to the Star Wars prequels, so viewers can expect this to be a truly wild ride.
The Mothership (2023)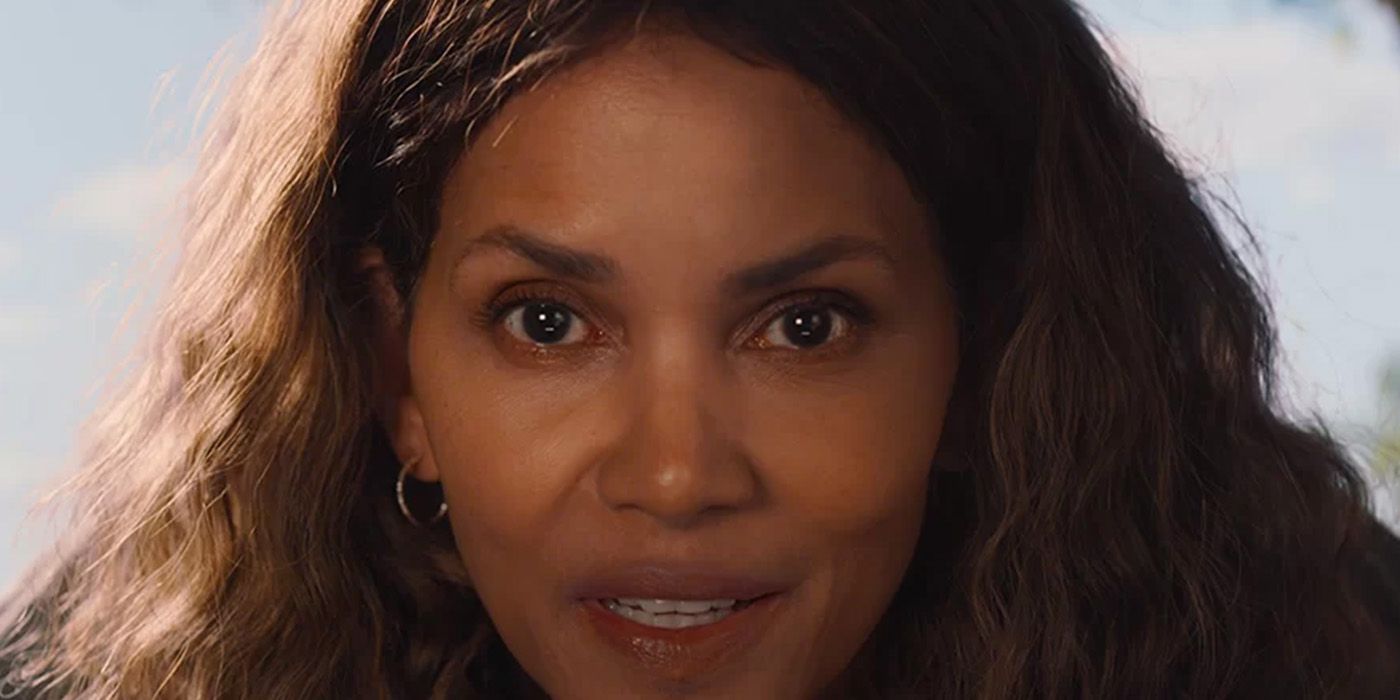 Another Netflix original, The Mothership will follow Halle Berry's Sara Morse, a woman who discovers an extra-terrestrial object beneath her home one year after her husband's mysterious disappearance. Berry will star alongside Molly Parker and Omari Hardwick in this film, directed by Bridge of Spies and Charlie Cox series, Treason writer, Matt Charman. Filming has wrapped on this upcoming project, so although The Mothership still doesn't have a release date, viewers can expect to witness this fantastic adventure very soon.
Spaceman (2023)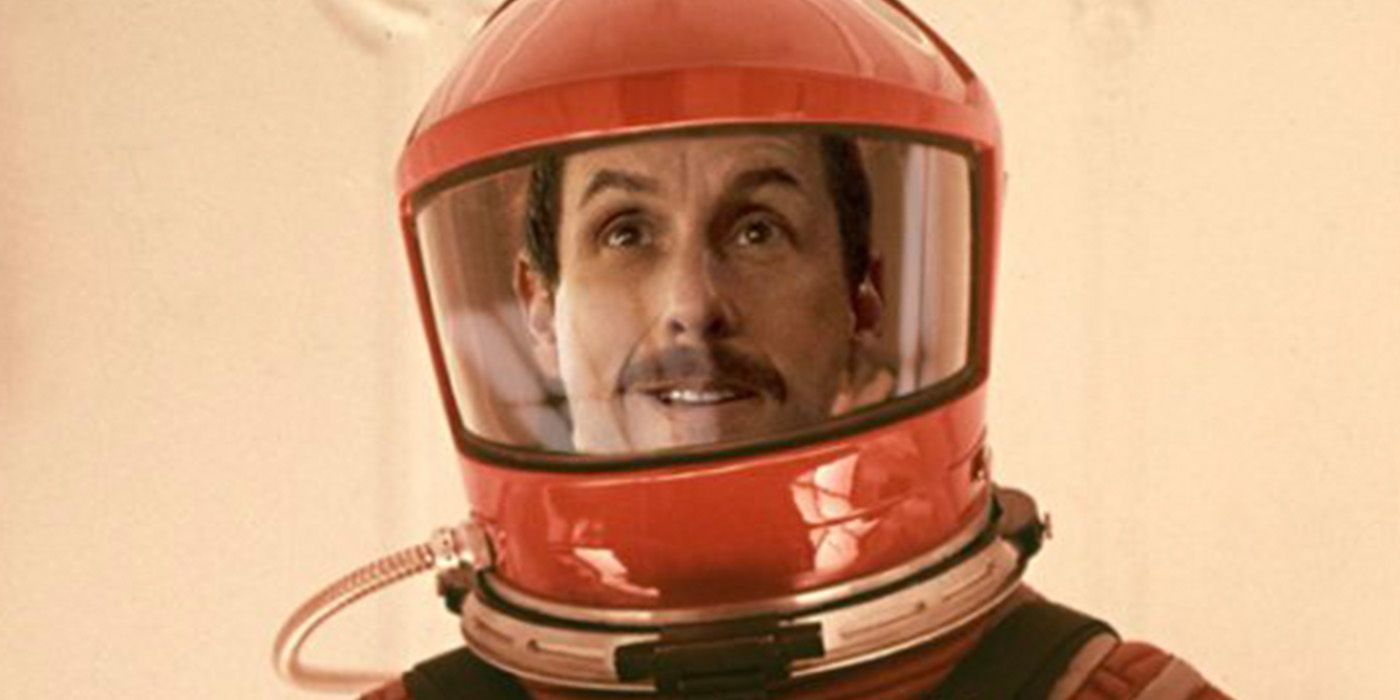 His first project since directing 2019's smash-hit HBO miniseries, Chernobyl, Johan Renck will be bringing this adaptation of the 2017 novel, Spaceman of Bohemia, to Netflix in 2023. Spaceman will star Adam Sandler as Jakub Procházka, a man raised in the Czech countryside by his grandparents after being orphaned, who dreams of becoming the country's first astronaut and embarks on a dangerous mission to Venus. Carey Mulligan will star as Jakub's wife, Lenka, while Paul Dano and Isabella Rossellini will also have roles in the film.
M3GAN (January 6)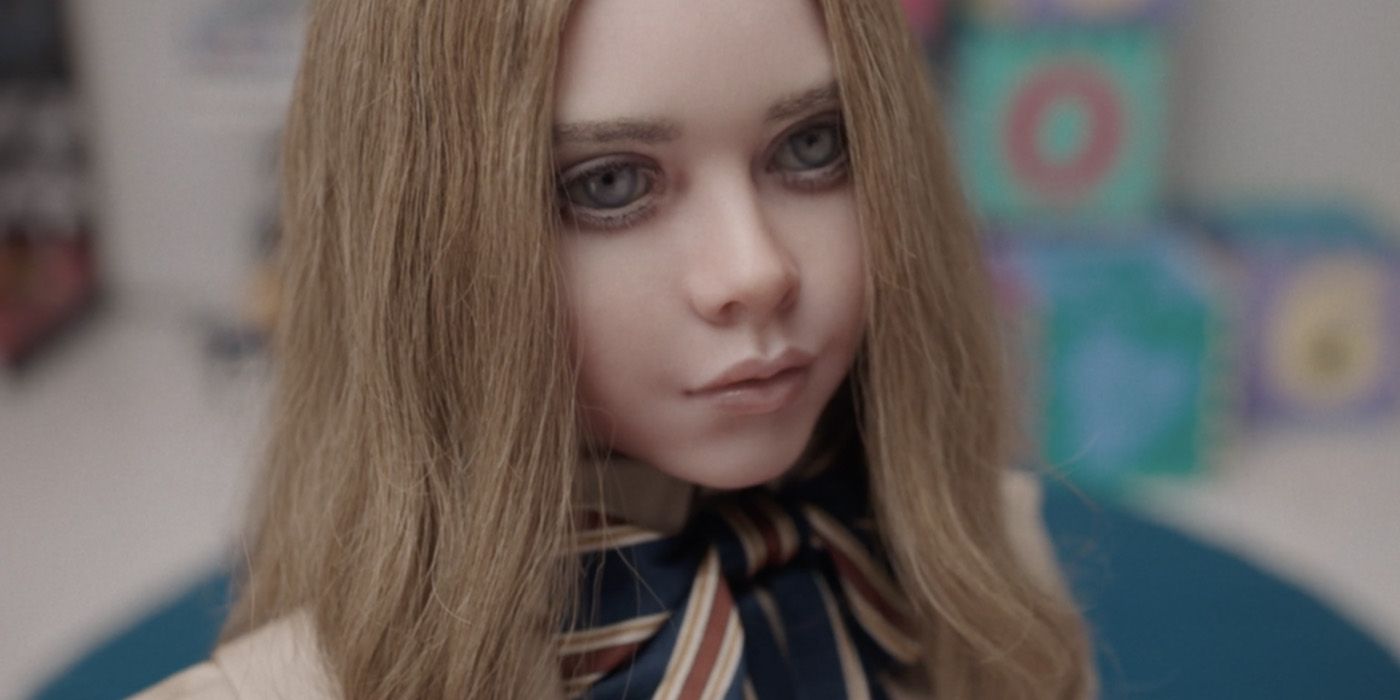 Produced under the Blumhouse Productions (Paranormal Activity, The Purge) and Atomic Monster Productions (The Conjuring, Lights Out) banners, M3GAN is set to be one of the creepiest sci-fi horror flicks of 2023. Starring Allison Williams, Violet McGraw, and Amie Donald as the titular robot, M3GAN will tell the story of Gemma (Williams), who gains custody of her niece, Cady (McGraw), after her parents are killed in a car accident, and uses the seriously over-protective robot, M3GAN, to help with keeping Cady company. M3GAN will hit theaters on January 6, 2023, to the delight of horror fans everywhere.
Related: Stephen King's Next Movie Continues A Surprising Horror Trend
Distant (January 27)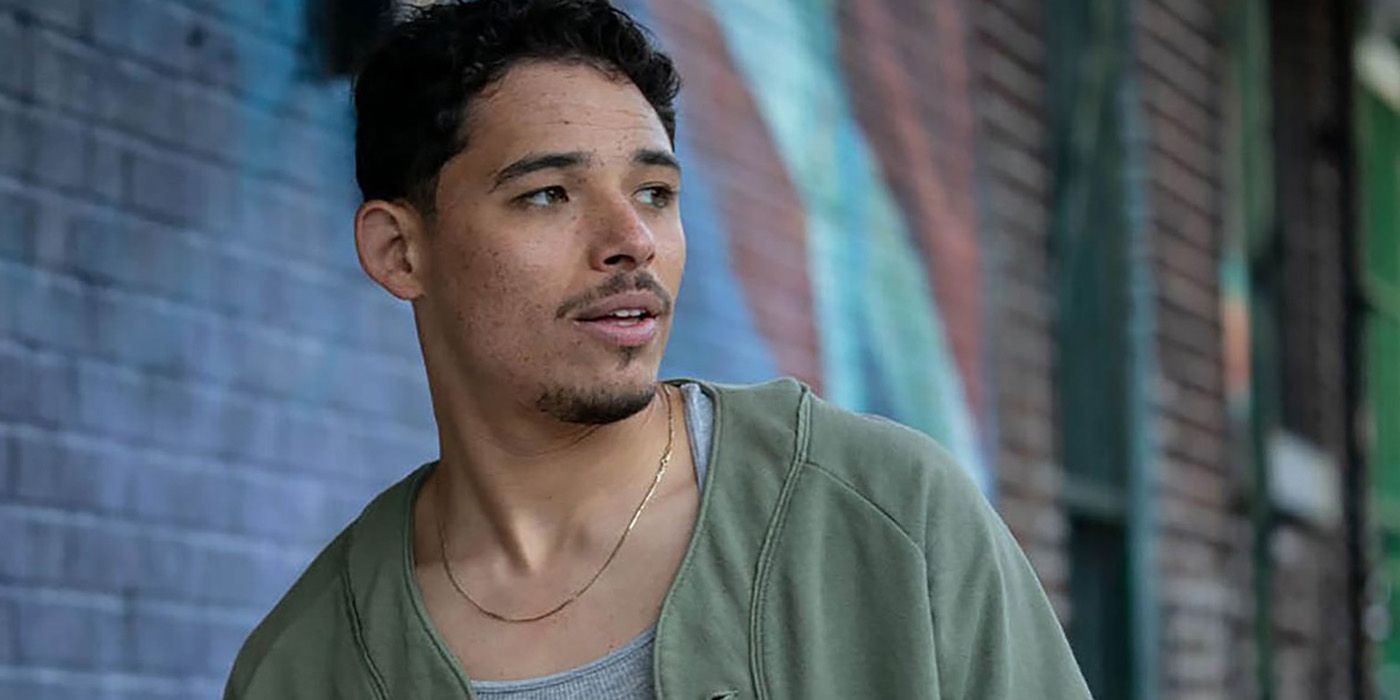 This sci-fi comedy will be directed by genius duo, Josh Gordon and Will Speck (Blades of Glory, Lyle, Lyle, Crocodile), and will feature Anthony Ramos, Naomi Scott, and Zachary Quinto in starring roles. Ramos will portray asteroid miner, Andy, whose spacecraft crash lands on a strange alien world that he must traverse to find the only other survivor. Shot in Budapest during the COVID-19 pandemic, Distant saw many push-backs with release dates, originally billed for March 2022, then September, but now is set to finally release in theaters on January 27, 2023.
Ant-Man And The Wasp: Quantumania (February 17)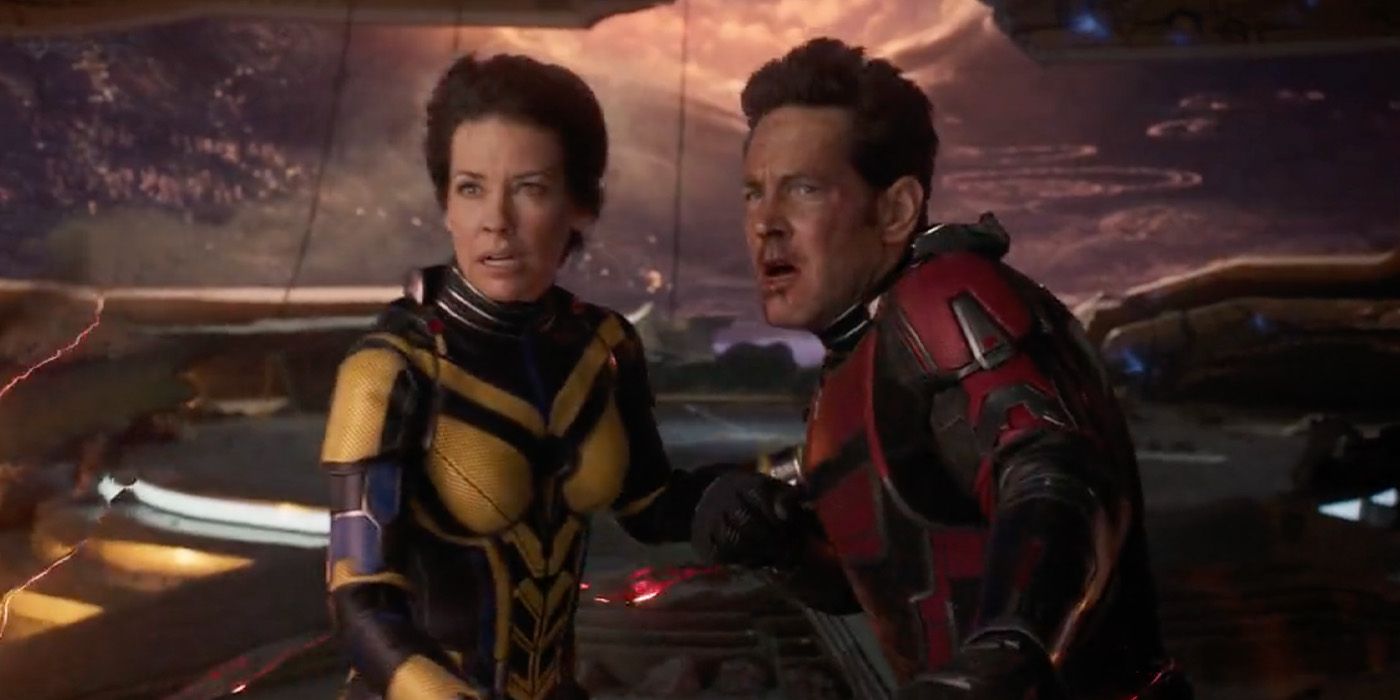 Marvel Studios' first theatrical release of 2023 will pit Scott Lang, a.k.a. Ant-Man against the new big bad for the MCU's Multiverse Saga, Kang the Conqueror. Ant-Man and the Wasp: Quantumania, directed by Marvel Studios regular Peyton Reed, will star Paul Rudd, Evangeline Lilly, Michael Douglas, Michelle Pfeiffer, and MCU newcomer Kathryn Newton as heroes going toe-to-toe with Jonathan Majors' villainous Kang in the Quantum Realm. This is set to be a hugely important film for the MCU, building up major events for Phases 5 and 6. Quantumania will release on February 17, 2023.
65 (March 10)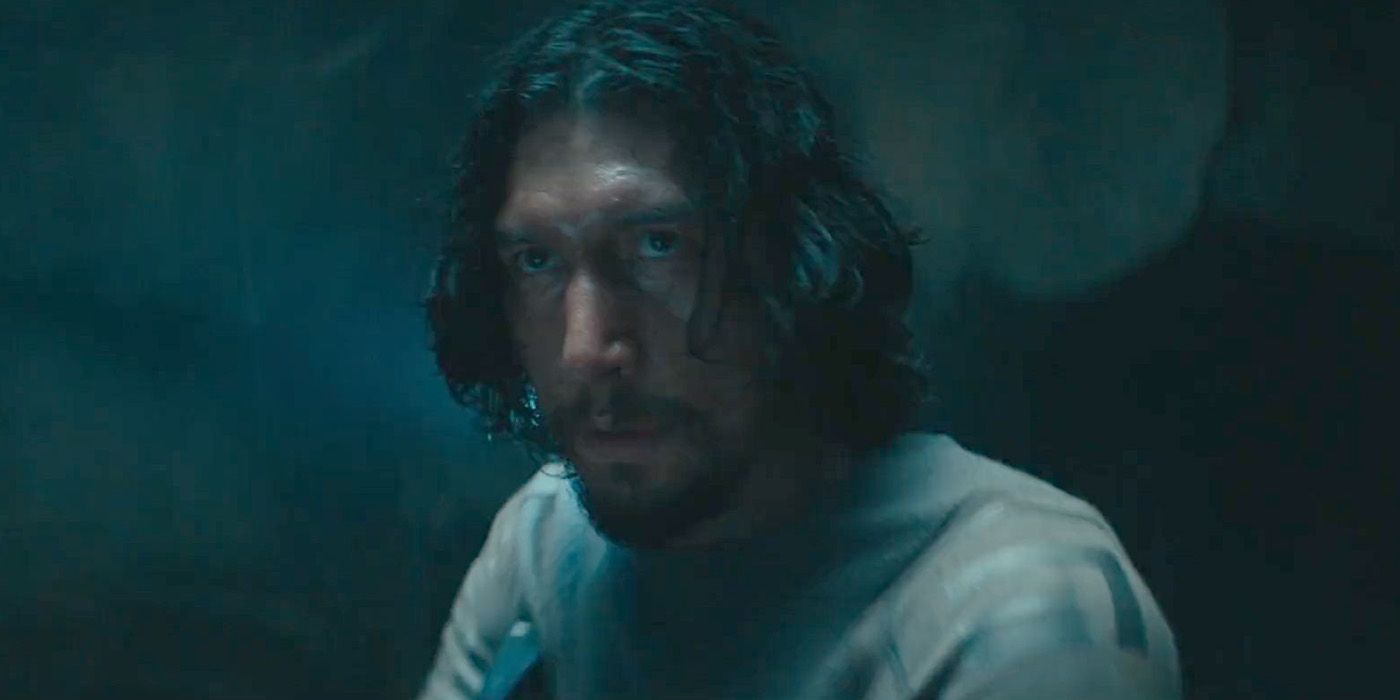 Originally scheduled for release in May 2022, Scott Beck and Bryan Woods' new sci-fi thriller, 65, is now planned for a March 10, 2023 release date. Ariana Greenblatt and Chloe Coleman will star in 65 with Adam Driver as Mills, an astronaut who finds himself stranded on a prehistoric Earth after a catastrophic crash. Produced by Sam Raimi, audiences can probably expect some old-school horror elements to be included, as well as a fantastic score from long-time Raimi collaborator, Danny Elfman (A Simple Plan, Doctor Strange in the Multiverse of Madness).
Shazam! Fury Of The Gods (March 17)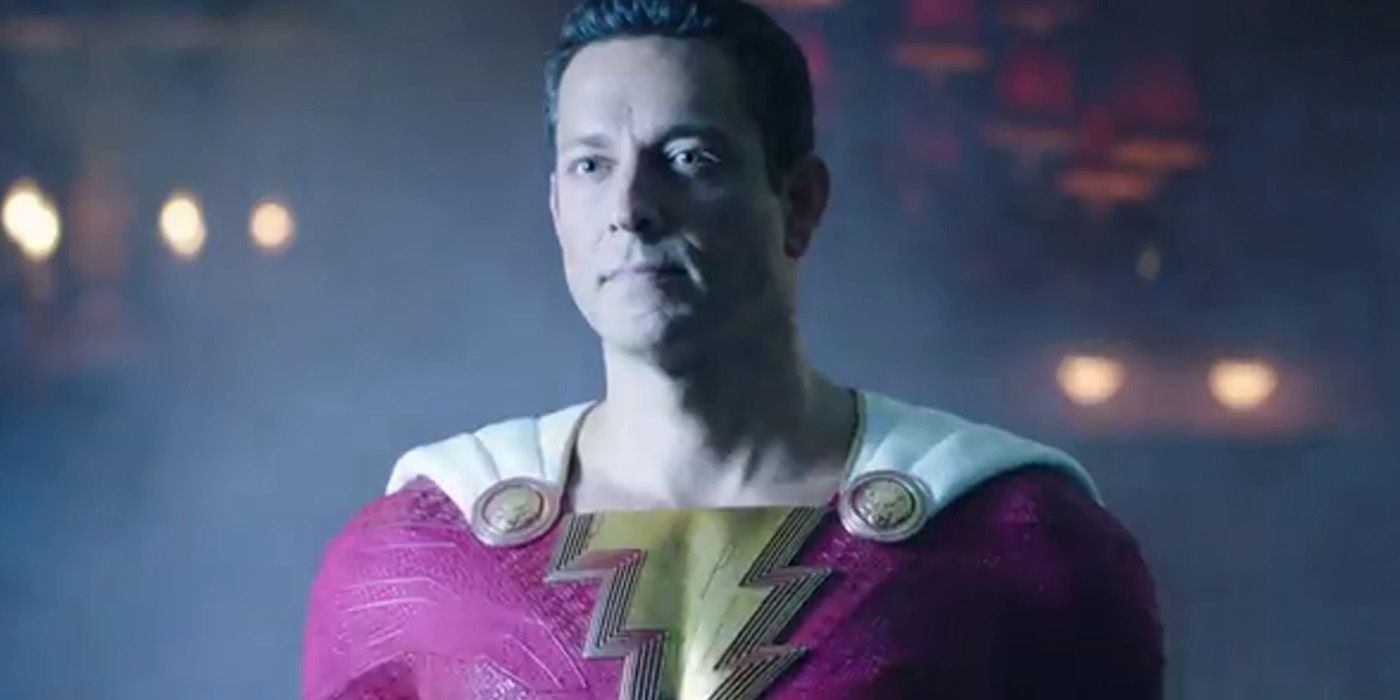 A sequel to 2019's Shazam! and the twelfth film in the DC Extended Universe, Shazam! Fury of the Gods will see Zachary Levi return as the titular hero, who, along with his superhero foster siblings, must battle the Daughters of Atlas and make peace with the Gods after taking their powers for granted. Asher Angel, Jack Dylan Grazer, Ian Chen, and Grace Fulton also reprise their roles from the first film, while Rachel Zegler, Helen Mirren, and Lucy Liu will be portraying Fury of the Gods' villains, the Daughters of Atlas. David F. Sandberg returns as director, with Fury of the Gods set to release on March 17, 2023.
Related: Every Upcoming DC Movie In 2023 And Beyond
Guardians Of The Galaxy Vol. 3 (May 5)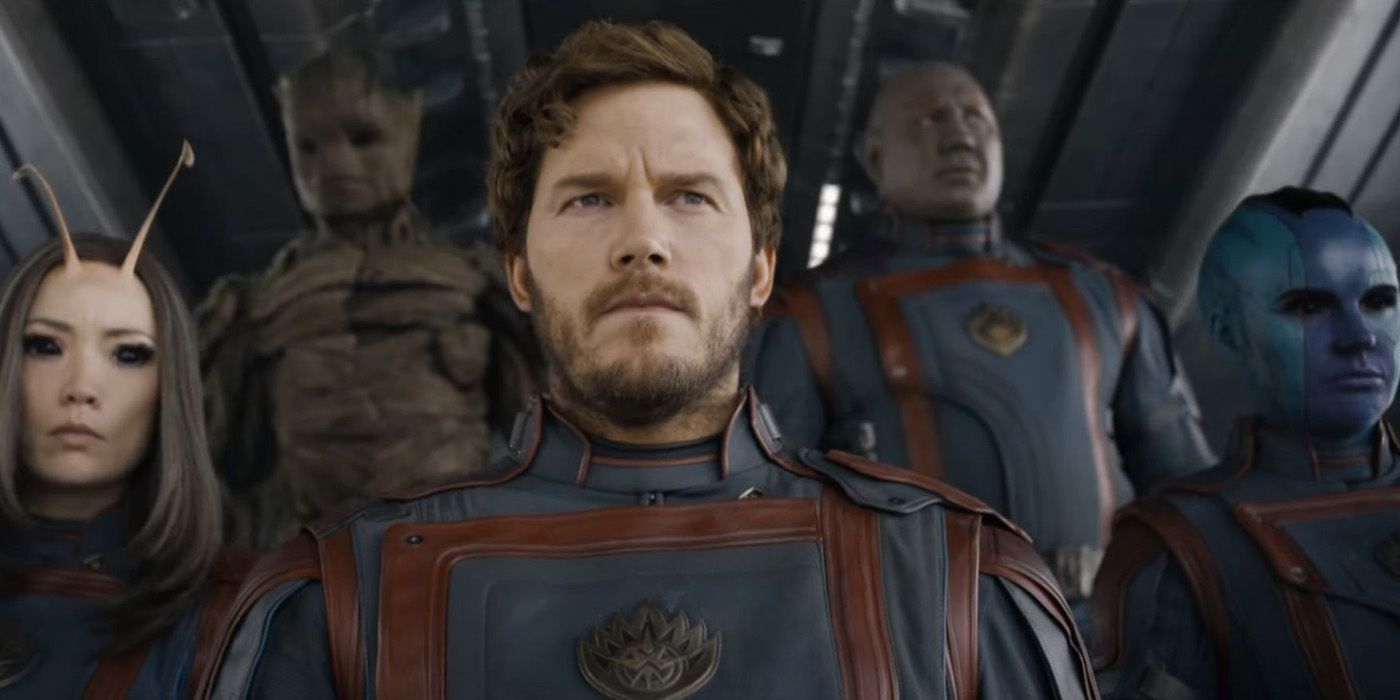 James Gunn's final foray into the world of the Guardians of the Galaxy is billed for release on May 5, 2023, and is set to be one of Marvel Studios' most emotional films to date. Guardians of the Galaxy Vol. 3 will see the return of Chris Pratt, Zoe Saldaña, Dave Bautista, Bradley Cooper, Karen Gillan, Pom Klementieff, and Vin Diesel as the Guardians, pitted against new villains Adam Warlock (Will Poulter) and the High Evolutionary (Chukwudi Iwuji). Speculation is rising about who will die during Vol. 3, as Gunn has confirmed the Guardians team will never be the same again.
Spider-Man: Across The Spider-Verse (June 2)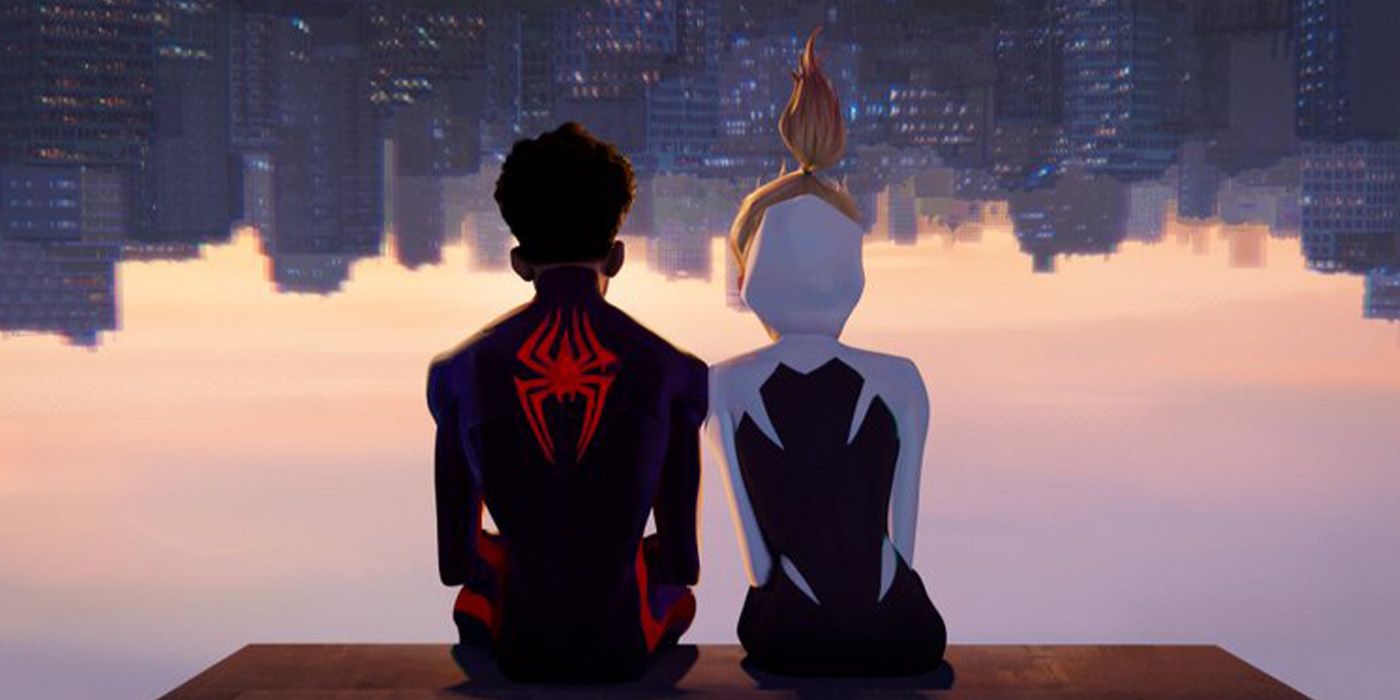 This much-anticipated follow-up to 2018's Spider-Man: Into the Spider-Verse will feature the return of Shameik Moore as Miles Morales, "Brooklyn's full-time, friendly neighborhood Spider-Man," who finds himself on an adventure through the multiverse with a new team of spider-people. Spider-Man: Across the Spider-Verse will see Hailee Steinfeld, Jake Johnson, and Oscar Isaac return from the first film, while Issa Rae and Daniel Kaluuya portray new spider-people. Across the Spider-Verse is slated for release on June 2, 2023, with a third film on the way in 2024, so excited fans don't have to wait long for more Spider-Verse action.
Transformers: Rise Of The Beasts (June 9)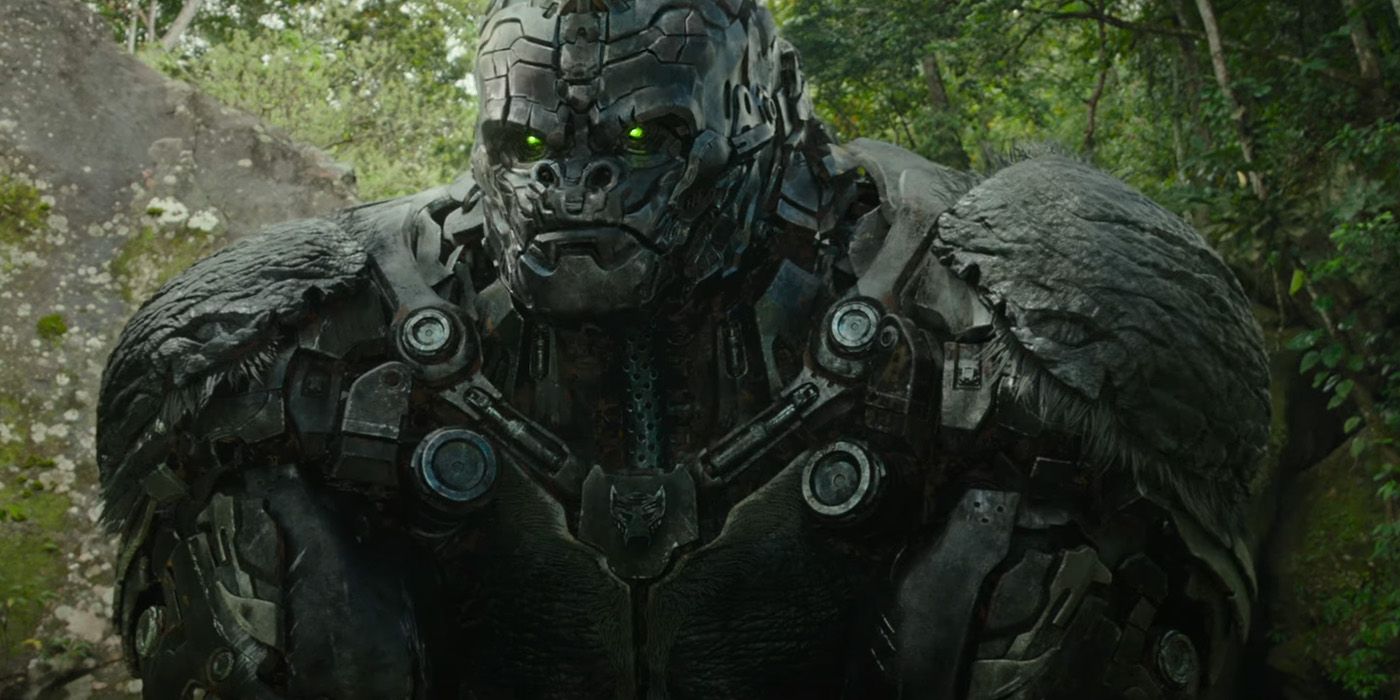 After the huge success of Bumblebee, development quickly began on a sequel that would serve as both a follow-up to Bumblebee and an adaptation of Transformers: Beast Wars. Transformers: Rise of the Beasts will feature the Terrorcons, Maximals, and Predacons in a globe-trotting adventure set in 1994. Anthony Ramos and Dominique Fishback will star as human archeologists in the seventh film of the Transformers franchise, with Steven Caple Jr. directing. Transformers: Rise of the Beasts is set to release in theaters on June 9, 2023, continuing with the reboot of the franchise that started with Bumblebee.
The Flash (June 16)
In recent years, DC Studios have had quite a rough time, which has been very evident in the production of The Flash, set to be the thirteenth film in the DC Extended Universe and potentially the film to reset the franchise. In a controversial move, Ezra Miller is reprising the role of Barry Allen, a.k.a. the Flash from previous DC projects, starring alongside the likes of Ron Livingston, Michael Keaton, Michael Shannon, and Ben Affleck, returning as Bruce Wayne, a.k.a. Batman. Following multiple delays thanks to director changes, the COVID-19 pandemic, and controversies surrounding Miller, The Flash will finally release on June 16, 2023.
Related: Ezra Miller Legal Trouble Full Timeline And Flash Impact Explained
The Marvels (July 28)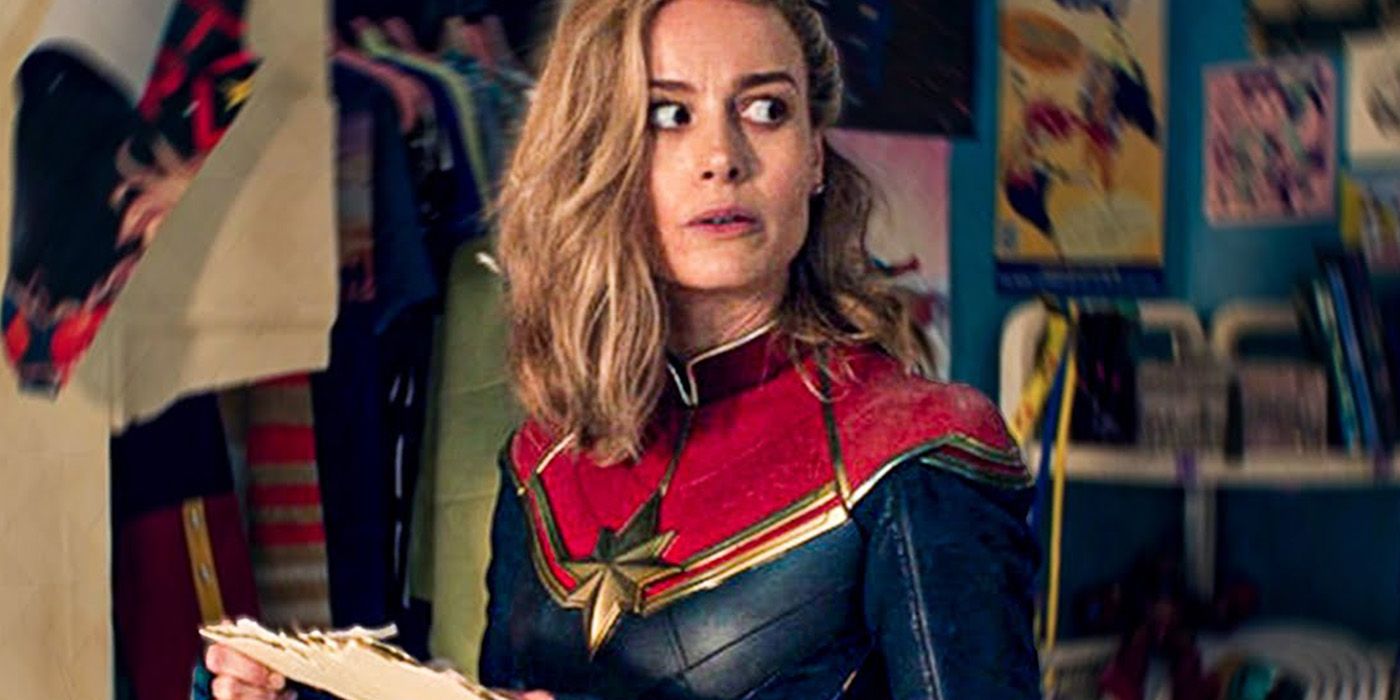 Marvel Studios' youngest filmmaker, Nia DaCosta, will be bringing the sequel to 2019's Captain Marvel to the MCU in 2023, with Brie Larson, Teyonah Parris, and Iman Vellani returning from previous Marvel projects as Carol Danvers, a.k.a. Captain Marvel, Monica Rambeau, and Kamala Khan, a.k.a. Ms. Marvel, respectively. The Marvels will bring these three superheroes together for the first time in a strange story which will see them trying to work out why they keep swapping places with each other. Samuel L. Jackson will also be returning in The Marvels when it releases in theaters on July 28, 2023.
Blue Beetle (August 18)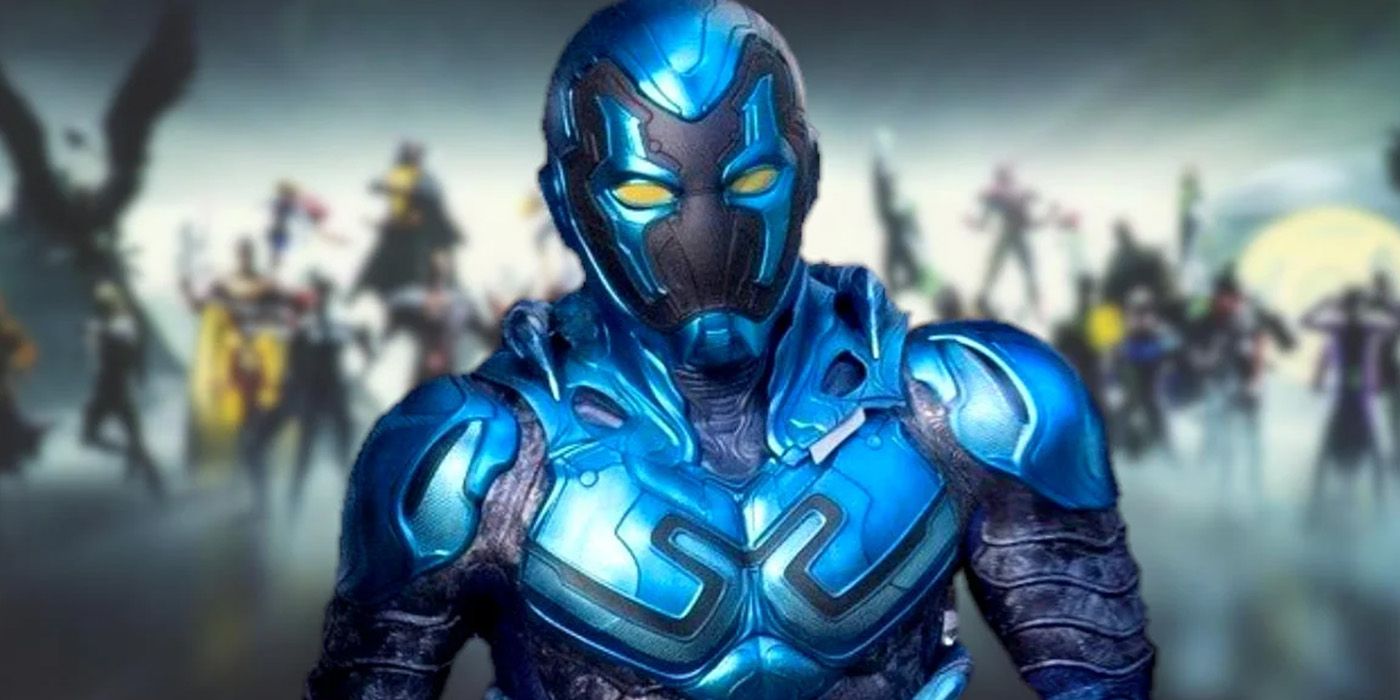 The penultimate film from DC Studios for 2023 is set to introduce a new hero to the franchise in the form of Jaime Reyes, a.k.a. Blue Beetle, played by Xolo Maridueña, best known for his work as Miguel Diaz in Cobra Kai. Blue Beetle will feature Maridueña alongside Bruno Marquezine, George Lopez, and Raoul Trujillo in a story that will see Reyes gain superpowers from an alien scarab. The film will stand out from other DC projects by featuring many scenes in the Spanish language, with subtitles provided, a choice by director Angel Manuel Soto. Blue Beetle is set to release on August 18, 2023.
True Love (October 6)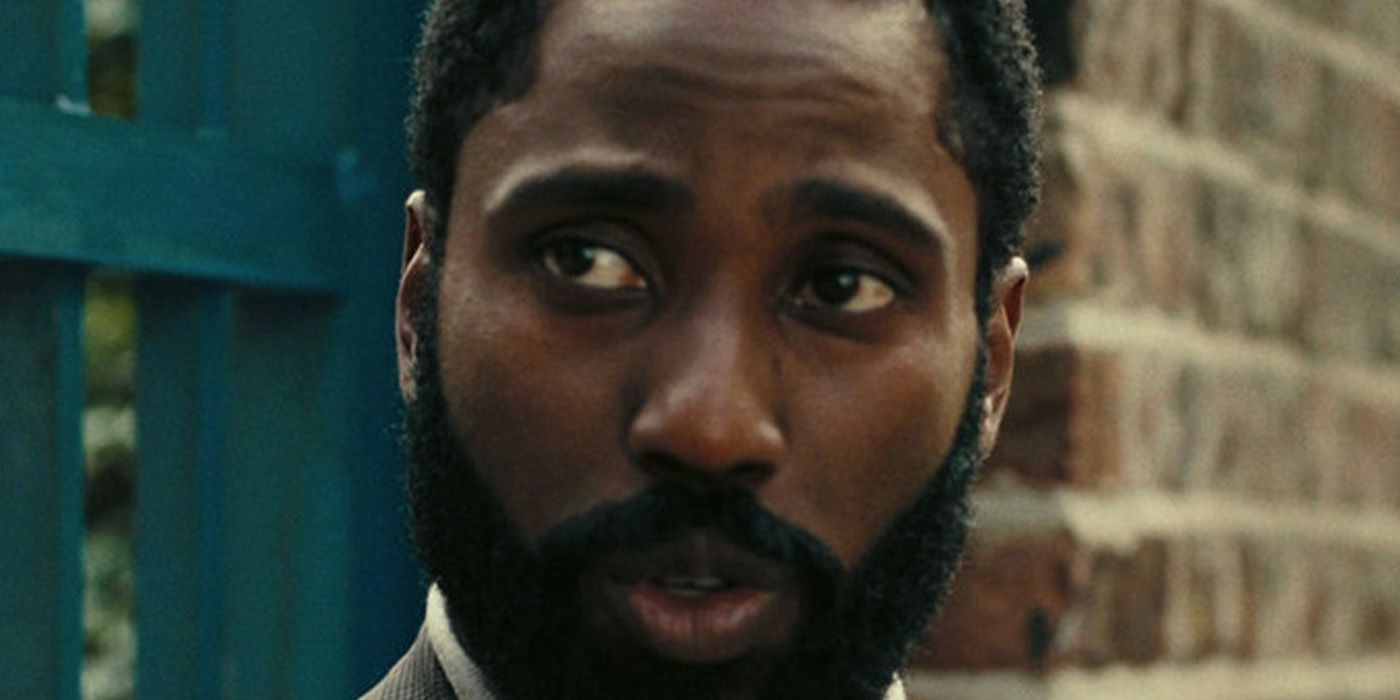 Not much is known about this new film from Godzilla and Rogue One: A Star Wars Story director Gareth Edwards, other than it will star John David Washington, Gemma Chan, Allison Janney, and Ken Watanabe, among others. Cinematographers Greig Fraser (Dune, The Batman) and Oren Soffer will be working on the project, so True Love will surely be a beautiful film to witness. The sci-fi drama will be released by 20th Century Studios on October 6, 2023.
Dune: Part Two (November 3)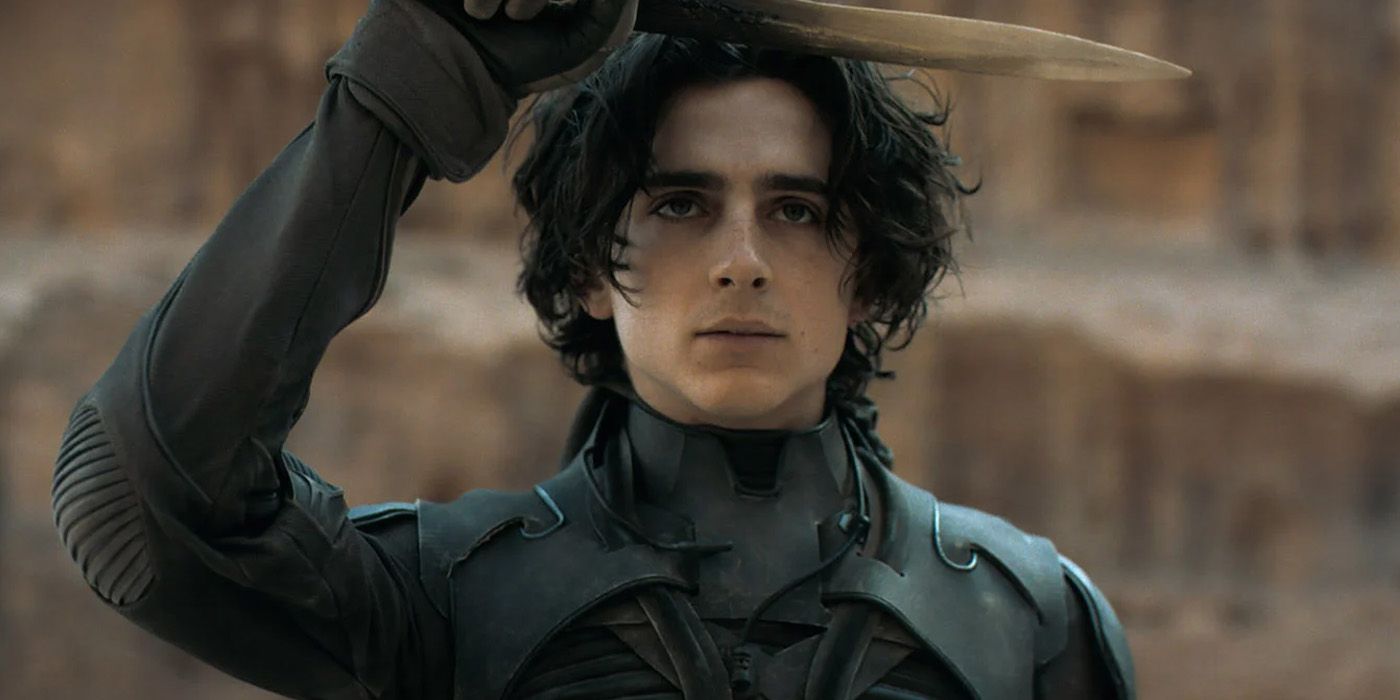 Denis Villeneuve's second part of his 2021 epic adaptation of Dune will conclude the story that began unfolding in the first film. The entire all-star cast will be reprising their roles, including the likes of Timothée Chalamet, Rebecca Ferguson, Josh Brolin, Dave Bautista, and Zendaya in this massive space-faring drama. With a November 3, 2023 release date set, fans will have to wait most of the year to see the spectacle of Dune: Part Two in theaters, but if the first part is anything to go by, it'll certainly be worth the wait.
Related: Every New Actor Confirmed For Dune 2 (& Who They're Playing)
The Hunger Games: The Ballad Of Songbirds And Snakes (November 17)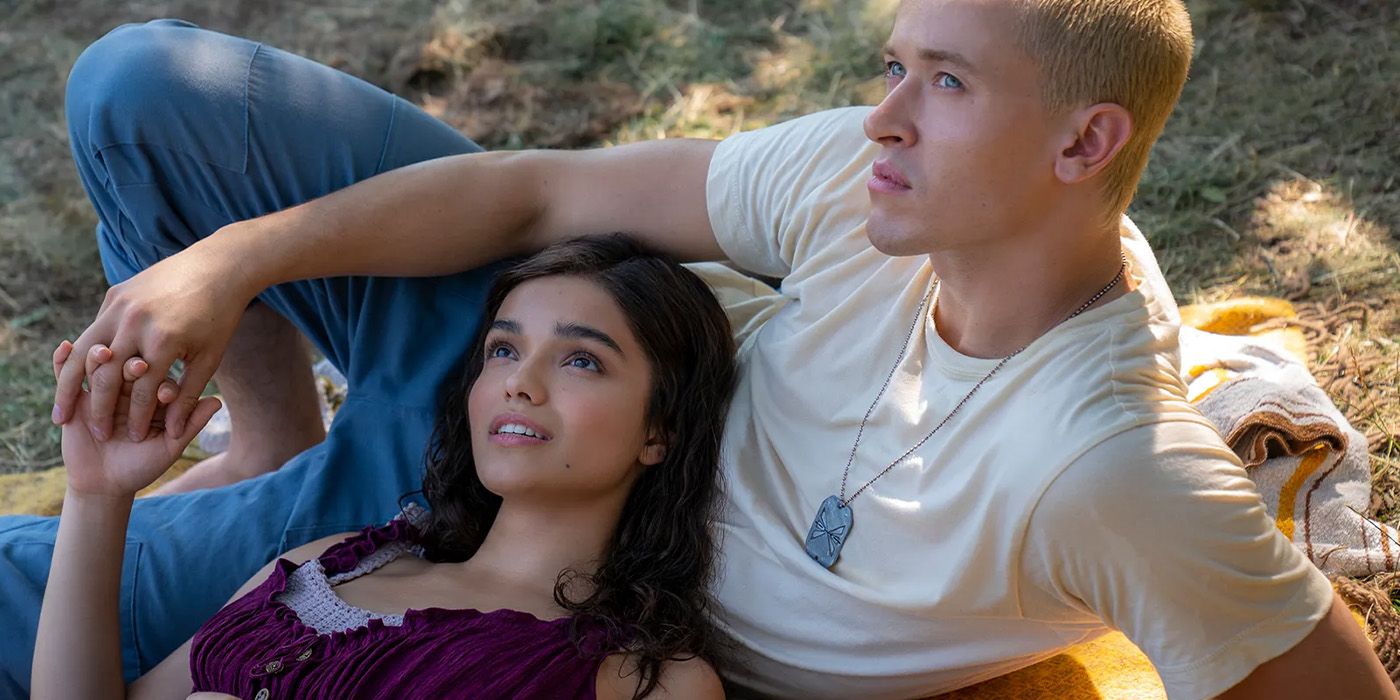 The Hunger Games: The Ballad of Songbirds and Snakes will act as a prequel to the original The Hunger Games film series, detailing the life of a young Coriolanus Snow during the 10th annual Hunger Games. Tom Blyth will star as Snow, performing alongside a cast featuring Rachel Zegler, Peter Dinklage, and Viola Davis in this expansion of The Hunger Games franchise, directed by long-time Hunger Games director Francis Lawrence, and adapted from Suzanne Collins' original 2020 novel. The Ballad of Songbirds and Snakes will release on November 17, 2023.
Aquaman And The Lost Kingdom (December 25)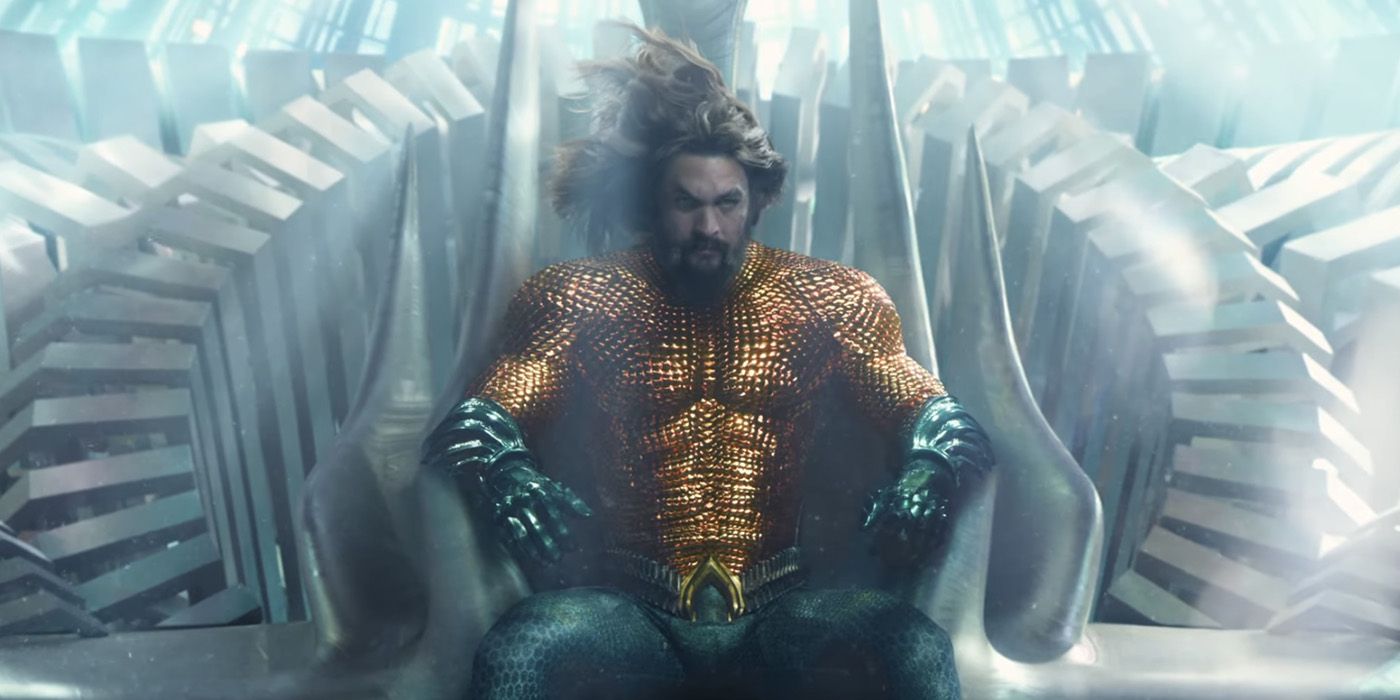 2018's Aquaman received a mixed response from critics and audiences alike, but its massive box office success made a sequel inevitable, which will come on Christmas Day, 2023, with Aquaman and the Lost Kingdom. Jason Momoa will return as Arthur Curry, a.k.a. Aquaman, alongside Willem Dafoe, Patrick Wilson, Yahya Abdul-Mateen II, and Amber Heard in a controversial move after that infamous Johnny Depp trial. Though not much is known about the plot, it has been stated that the film is intended to be a buddy-cop film exploring the relationship between Aquaman and Orm, pitted against Black Manta (Abdul-Mateen II). 2023 is certain to be a big year for the sci-fi genre with so many big projects coming out in just 12 months.
More: Aquaman 2 Needs A Justice League Cameo More Than Ever Now