Every avid Marvel movie-goer knows very well that one needs to stay seated in the cinema until the lights come on, as guaranteed titbits are waiting for the audience after the final credits roll off the screen.
RELATED: Marvel: Great MCU Characters Introduced In 2022
Like any lucky bag, MCU viewers have no clue what could be in store for them, as sometimes an additional funny moment is shared, whereas other movies divulge crucial plot points to patient fans. Those watching at home shouldn't skip straight to the end either, as several mid-credit scenes are also squeezed in for extra measure.
10/10

The Avengers' Shawarmas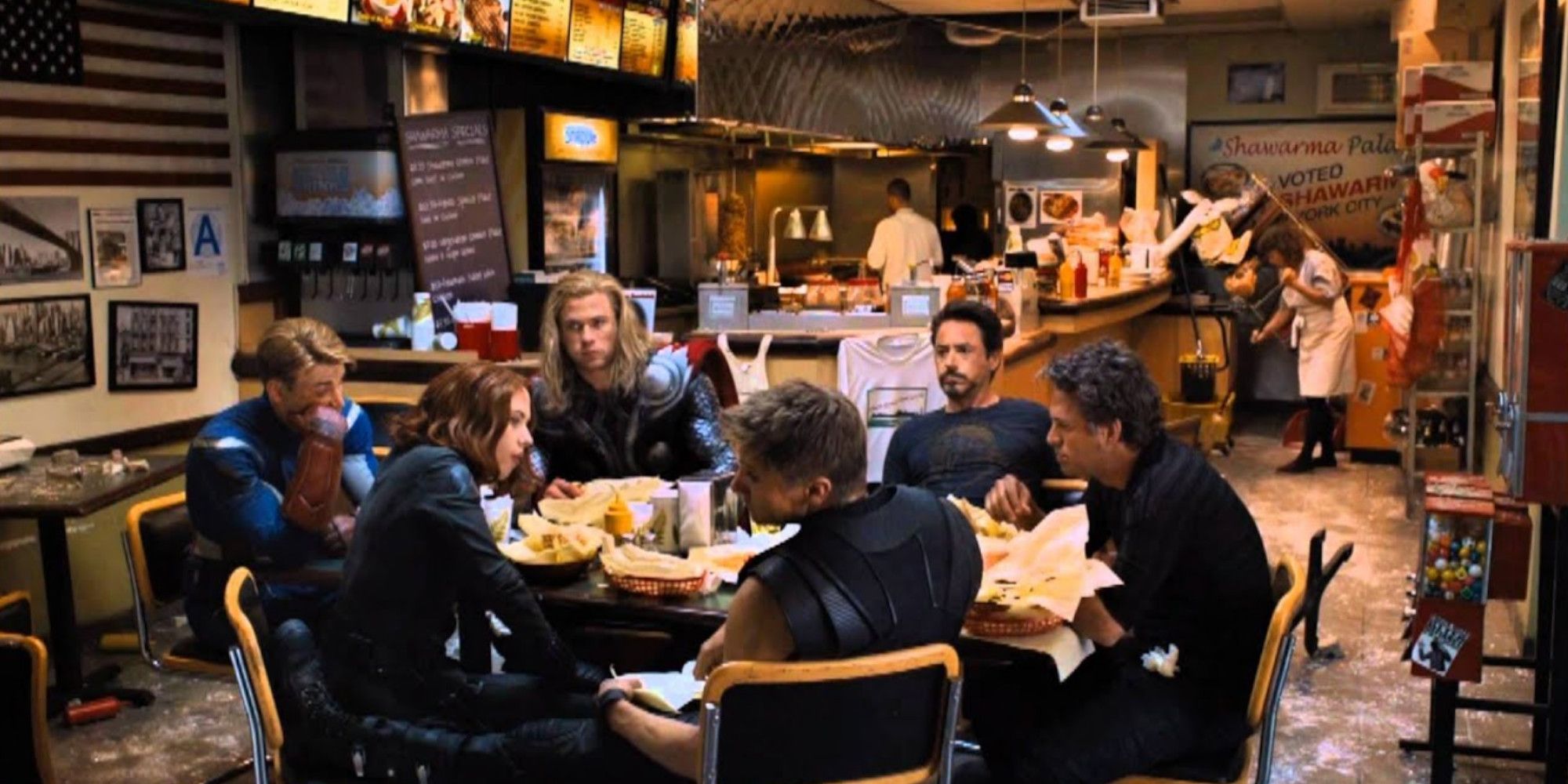 Following their first major battle together, the Avengers regroup and share a meal at the Shawarma Palace. However, they don't get much bonding done over their meal. Completely drained and barely hanging on by a thread after the Battle of New York, the team enjoys their food in utter (awkward) silence.
Captain America is notably uninvested in eating and sits with his face in his hands, but this is not from lack of hunger or a distaste for Turkish cuisine. Chris Evans was preparing for another role at the time (Snowpiercer) and had a huge bush beard to hide during the last-minute scene.
9/10

Iron Man (3)'s Oversharing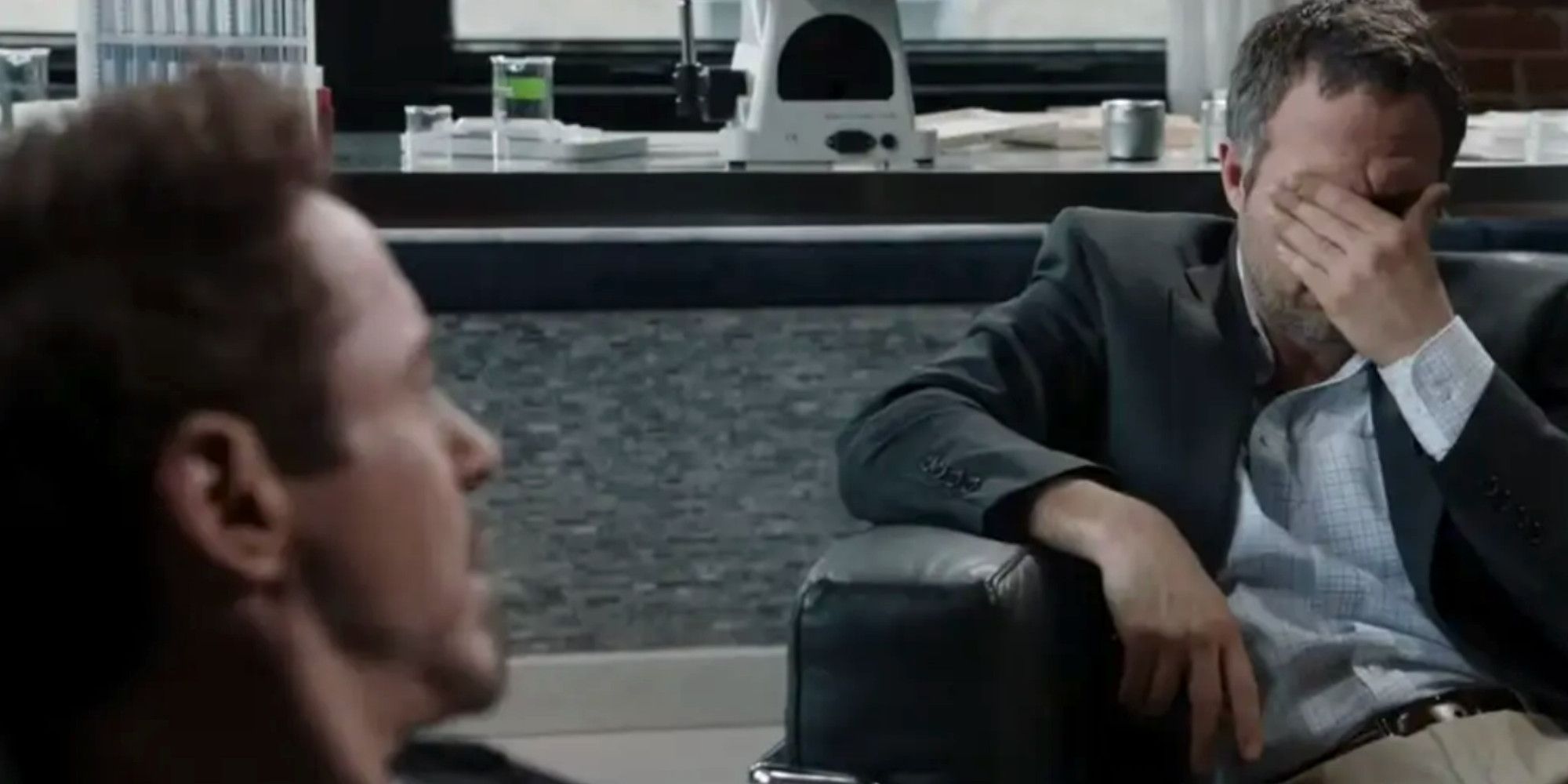 Everyone knows that Tony Stark is seeping with deep-seated issues, and apparently Bruce Banner has been elected to alleviate the load as his stand-in therapist. Evidently, not a voluntary situation, Banner's frustration is palpable as the egocentric Iron Man rambles on about his troubles.
RELATED: Marvel Heroes That Went Through An Emo Phase
Poor bored Banner has to backpedal when he is caught napping on "the job" and tries to convince Stark to find another victim instead. However, just as he seems to start wrapping up, the Armored Avenger suddenly begins with another story, much to Banner's annoyance.
8/10

Love Bomb In Dark World
In an unexpected turn of events, the Asgardian adventurers, Sif and Volstagg enter the Collector's lair, surrounded by his cabinets of curiosities. Knowing the dangers of housing two Infinity Stones in their own realm, the Asgardians are willing to entrust The Reality Stone with Taneleer Tivan while they keep a close eye on The Tesseract; not the wisest decision!
Finishing on a lighter note, the two star-crossed lovers are finally reunited in the end and fall into a passionate embrace, which is not a common occurrence in their relationship. The incredible (and surprising) chemistry between Thor and Jane is enough to make anyone swoon. However, it wasn't Natalie Portman sealing the deal, but Chris Hemsworth's wife, instead. Portman was predisposed on the day of shooting, so Hemsworth eagerly suggested the stunning Elsa Pataky steps in for the scene instead of another random actress.
7/10

The Winter Soldier's Cliff-Hanger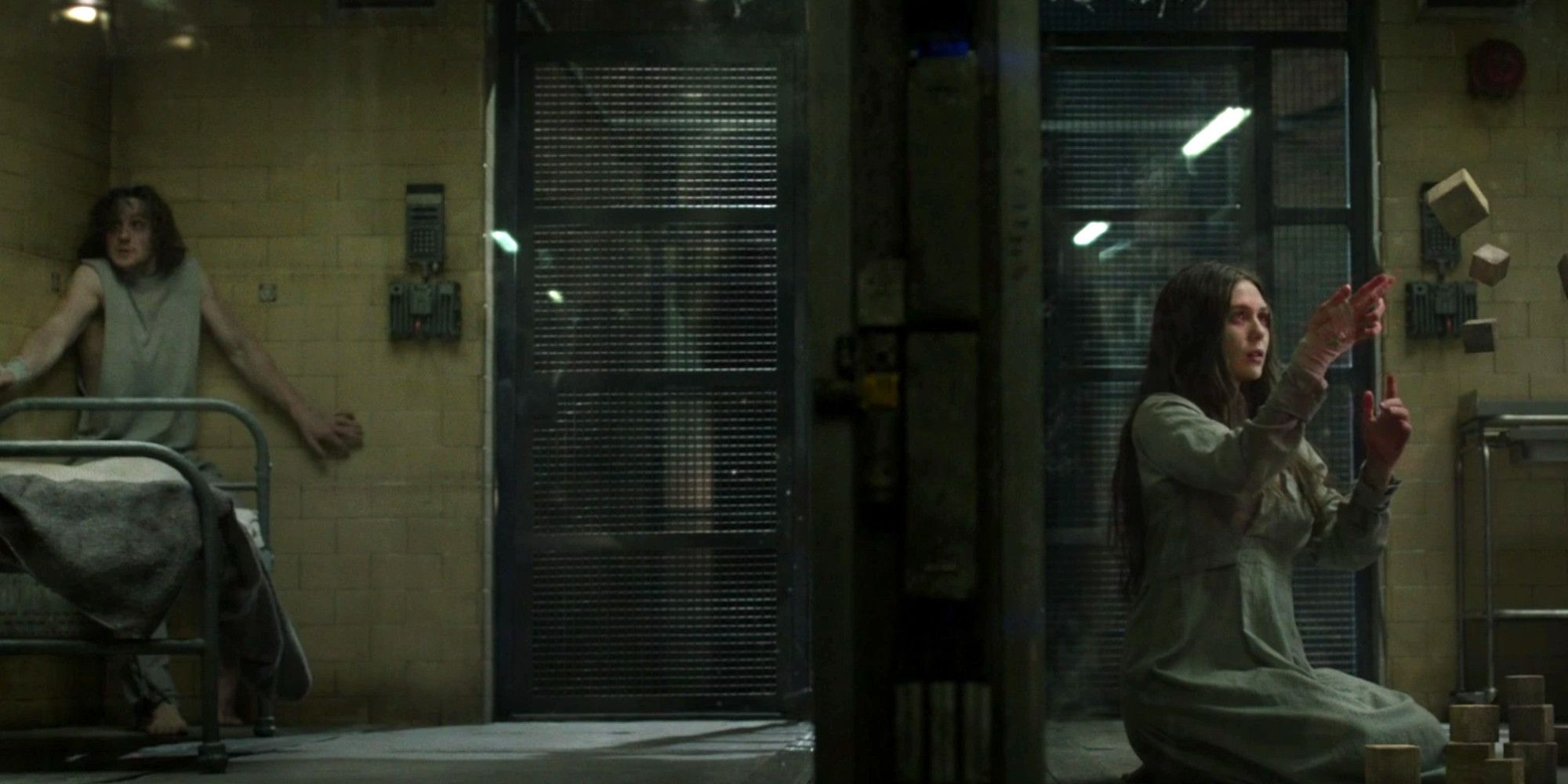 The beautifully animated Winter Soldier credits are capped off with an auspicious encounter, following HYDRA enthusiasts Baron Strucker and Doctor List as they stroll through an undercover facility. The ominous alien Scepter makes its presence known before the scene pans out to two imprisoned twins (Scarlet Witch and Quicksilver), experimenting with their newly acquired superpowers.
Meanwhile, at the Smithsonian Institution, Bucky Barnes is clearly alive and well; however, conducting himself with a great deal of discretion, as his "death" may be an advantageous opportunity after all.
6/10

Giggles With Guardians Of The Galaxy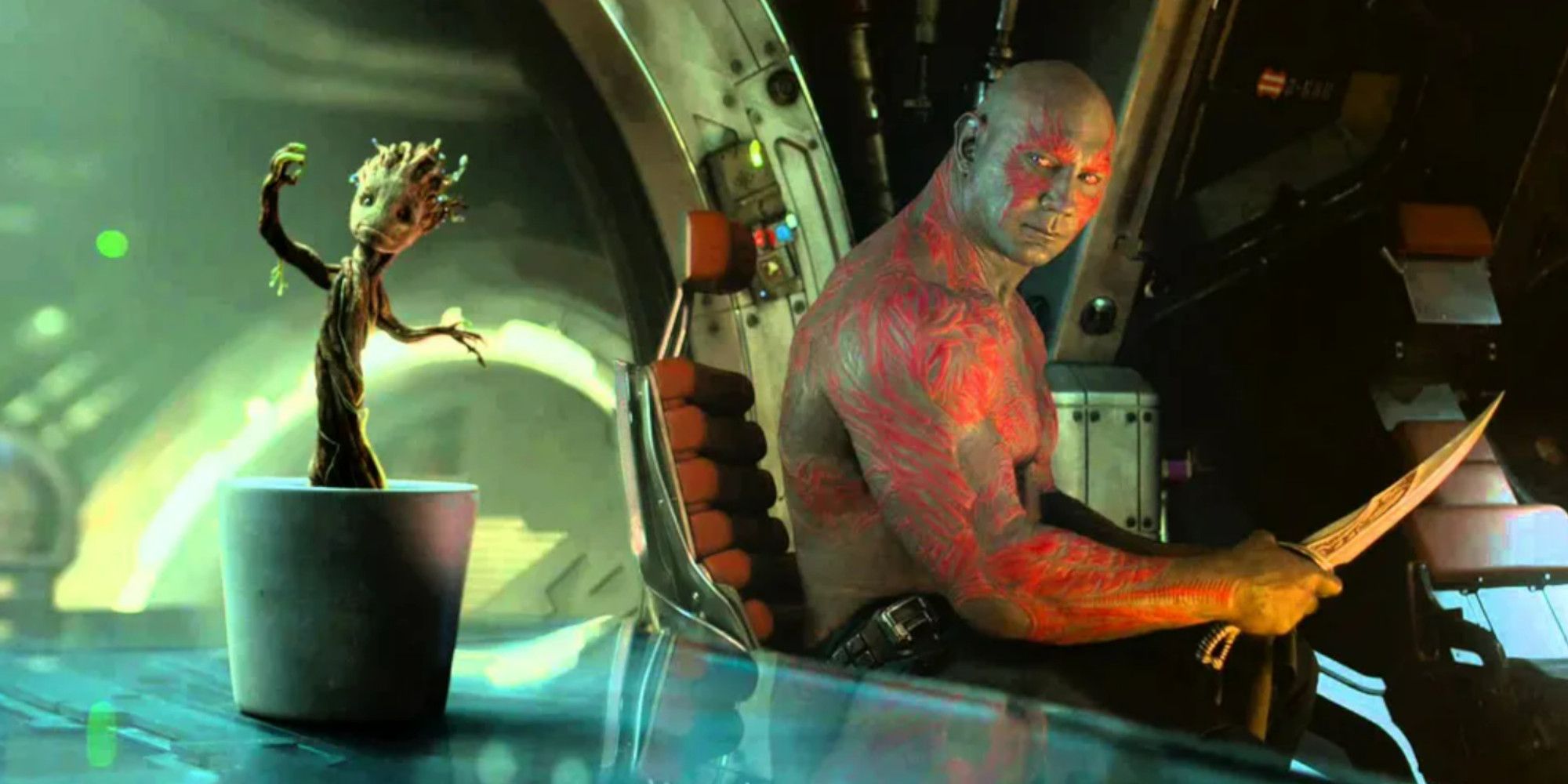 Arguably one of the most enjoyable post-credit scenes in history involves baby Groot jamming away to the Jackson Five without a care in the world. Drax absentmindedly sharpens his knives in the background and sees no movement from the tiny tree. However, every time he averts his gaze, Groot gets his groove back.
RELATED: Guardians Of The Galaxy Vol 3: All Characters Confirmed To Appear
In stark contrast, Taneleer Tivan couldn't be more melancholic and doesn't even have enough energy to shoo a stray dog away, who happily licks his face. Marvel Comic's Howard the Duck makes a brief appearance to chide the Collector for being so "gross" (pot-kettle-black) as they both sip on a strange green concoction that is more than likely alcoholic.
5/10

Civil War Crossovers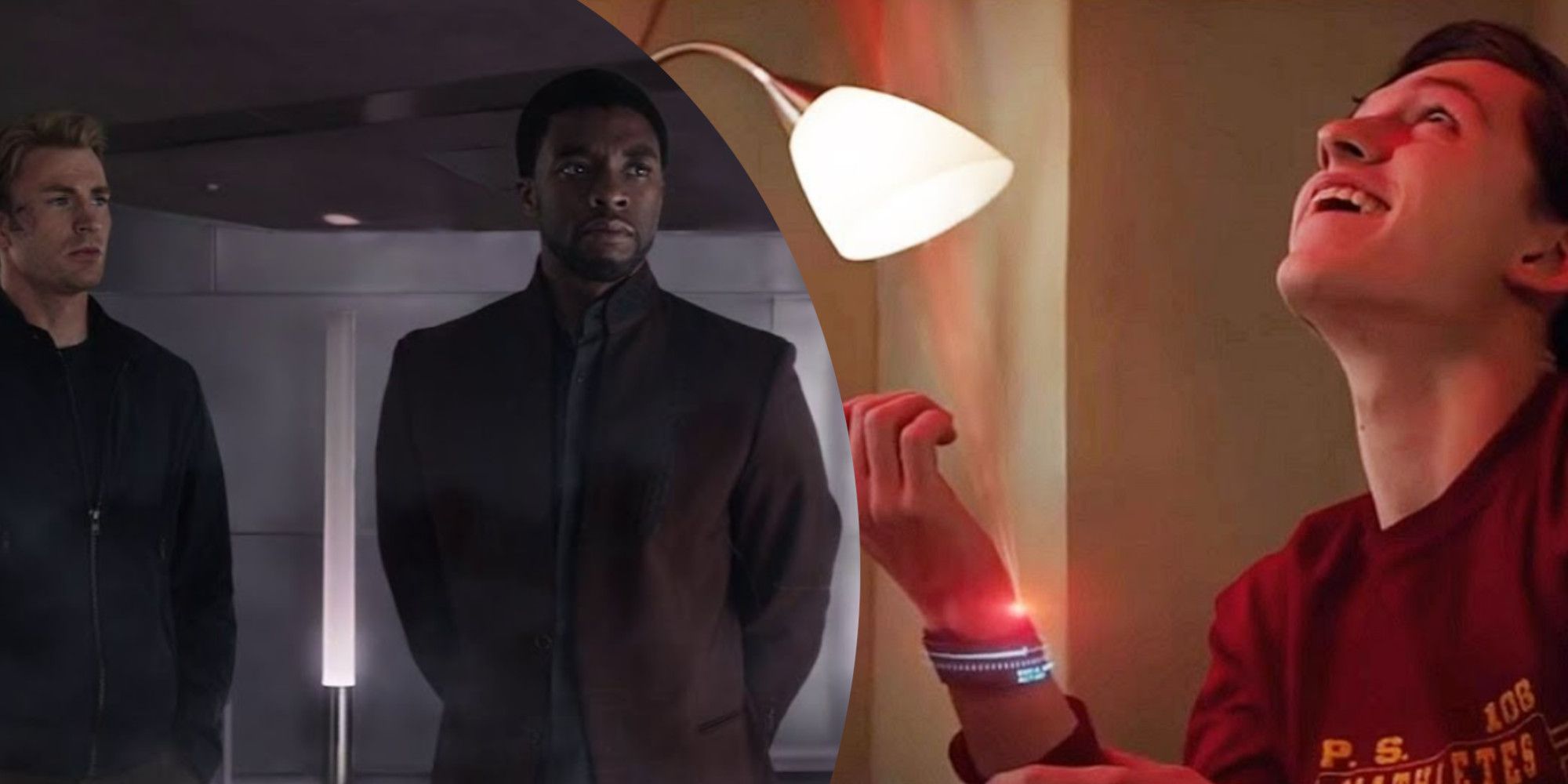 Captain America rounds things up with some titillating teasers regarding the future of the MCU's Phase Three, after introducing the Black Panther and the latest Spider-Man to the world. T'Challa is cast in a favorable light, as he has provided a safe haven for Bucky in his time of need while his people work tirelessly to find a solution for his "infected" arm.
On the other side of the world, Peter Parker is getting better acquainted with his fancy equipment from Tony Stark, following his first stint as a superhero among the big boys. Aunt May saunters in to tend to his injuries and questions her nephew about his eventful outing with his new friend, Steven.
4/10

The Guardians Get Us Again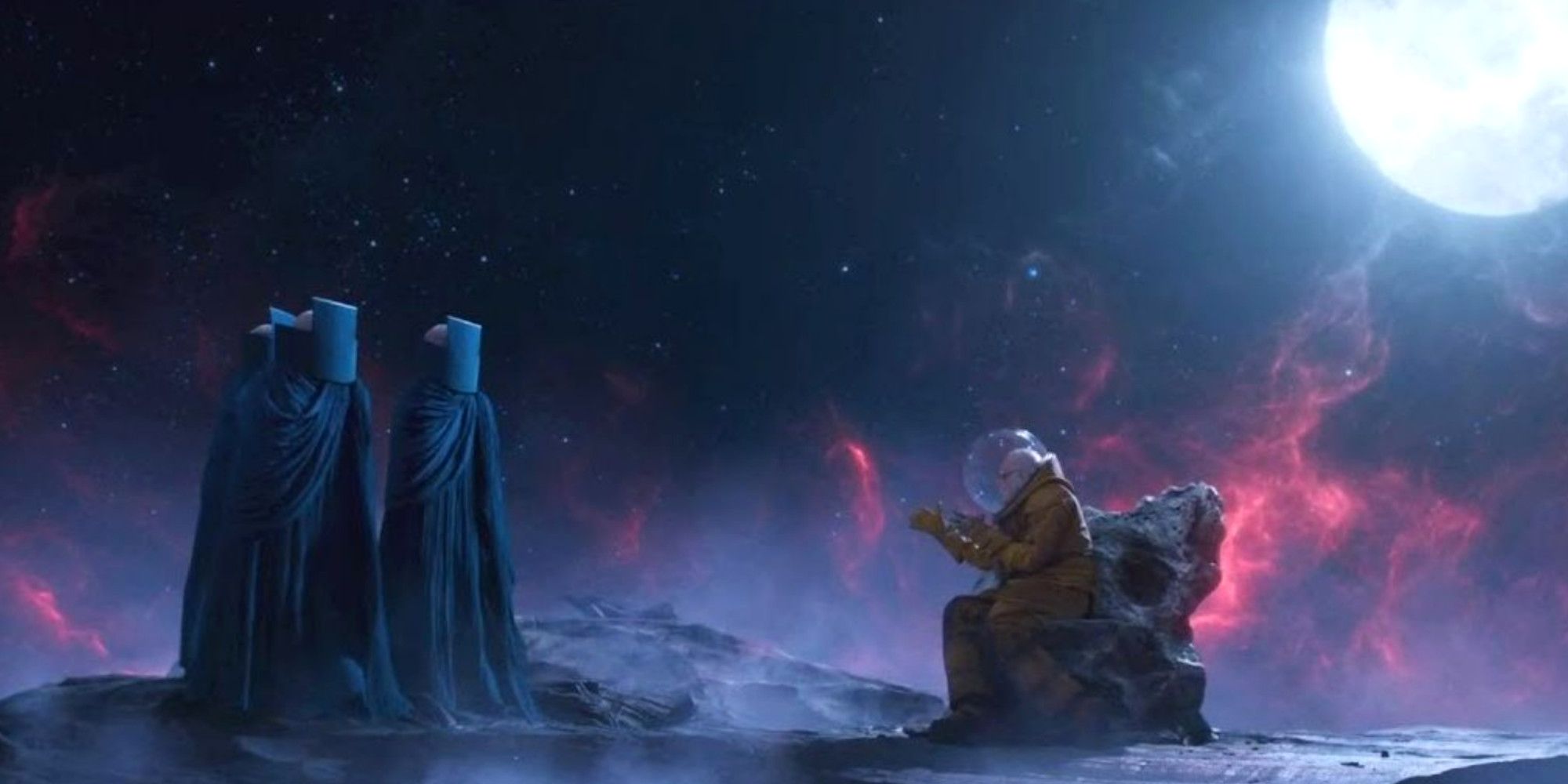 While Ayesha's creation of Adam is a tasty titbit of things to come, it's the funnies that most Guardian of the Galaxy fans are after! Patient viewers get to grab a glimpse of an adolescent Groot, who is as moody and insolent as any typical teenager, for which Peter Quill isn't too pleased. His messy room and foul attitude are the perfect karma for Star-Lord, who used to give Yondu a tough time in his youth.
Having witnessed what they came for, the Watchers start piling out before the (real-life) audience does, but the beloved Stan Lee (in an informant cameo role) is not quite ready to call it quits. With a mind filled with unappreciated stories, Stan simply wants to share his creations. However, his requests fall on deaf ears.
3/10

Ant-Man And The Wasp's "Don't Joke Around"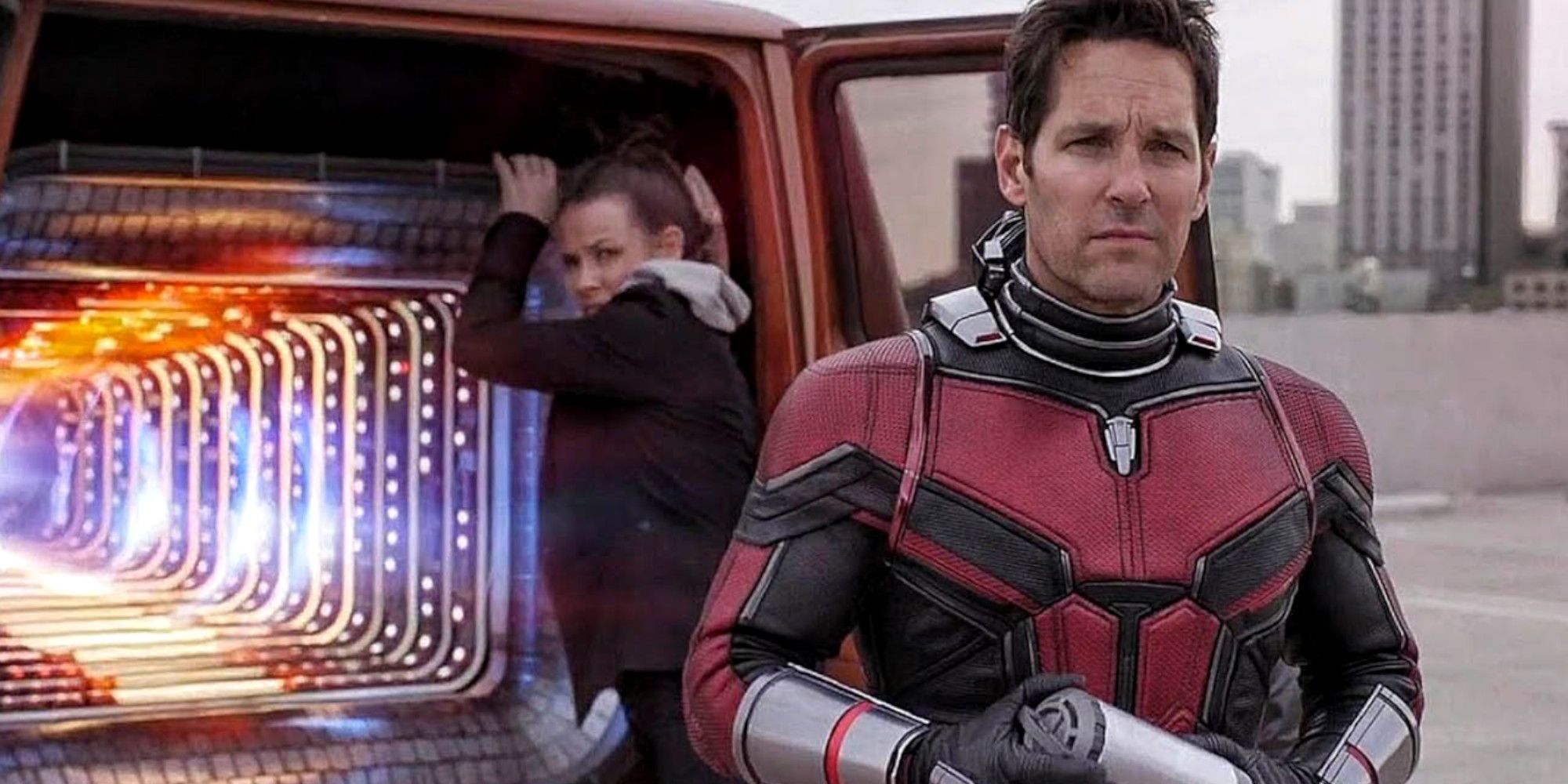 The superhero scientists are at it again, trying to save lives with healing quantum particles, personally hand-picked by Scott Lang himself. Hank's tiny Quantum Tunnel squashed within a rickety old van looks absurdly out of place, and the jingle-jangle hooter is just the cherry on top!
RELATED: Best Marvel Comics Duos
With the help of Hope, Hank, and Janet, Ant-Man downsizes and goes out on his mission, but before the team can retrieve him from the Quantum Realm, they are extinguished by Thanos' disastrous population control, leaving Lang completely stranded. Meanwhile, Cassie's Giant Pet Ant is taking full advantage of the solitude, and rocking it out on a drumset, and this six-legged insect has some serious rhythm!
2/10

Madness Breaks The Fourth Wall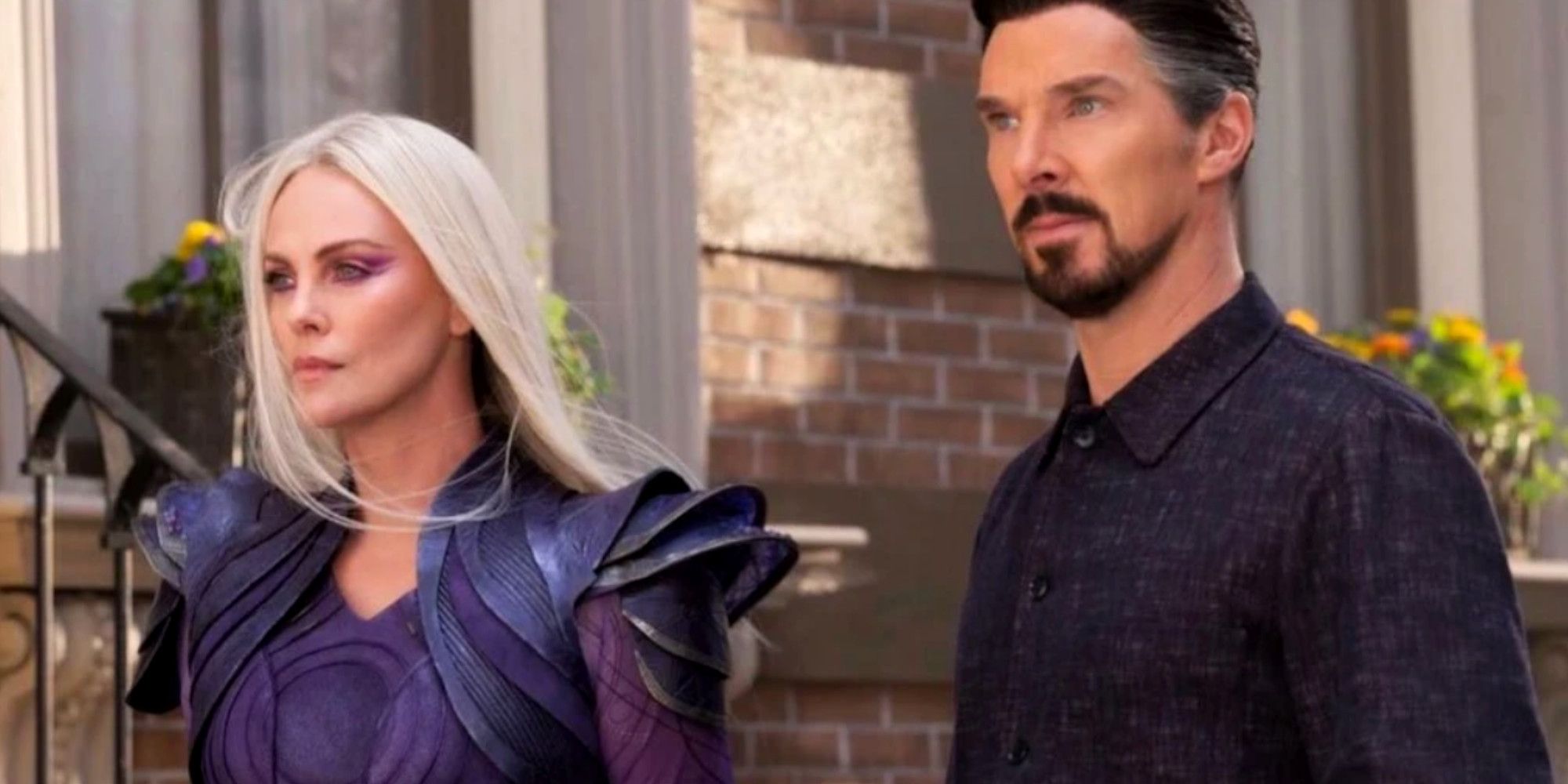 If the Multiverse of Madness wasn't chaotic enough, it ends with a stunning woman (Charlize Theron as Clea) dressed in otherworldly garb, who wants Doctor Strange to take responsibility for his role in the incursion. Without missing a beat, Steven suavely follows the stranger into the Dark Dimension, with his third eye peeled and ready for whatever lies ahead.
The unfortunate Pizza Popper salesman that America and Strange ran into during their first multiverse jump finally catches a break, after relentlessly punching himself in the face since meeting the peculiar travelers. The black and blue street vendor regains control over his appendages and proceeds to break the fourth wall, proudly declaring directly to viewers that "It's over!"
1/10

Wakanda's Plot Twist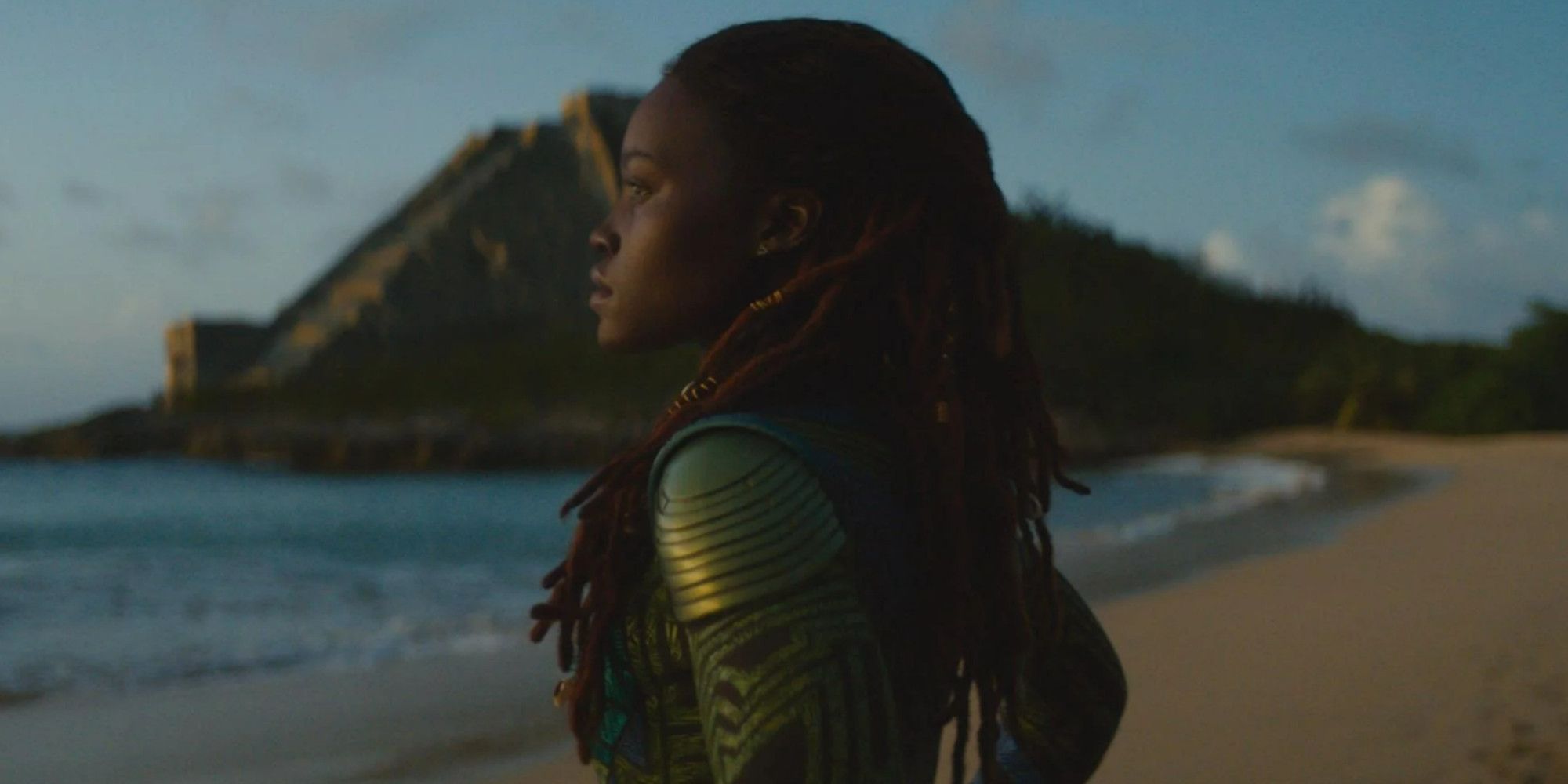 Nakia's conspicuous absence from Wakanda all these years finally makes sense, as she has been hiding a precious secret all along. Shuri finds hope in the gloomy affair when she lays eyes on a young boy, who is introduced as her nephew, Toussaint. Thankfully the Queen had a chance to meet her son's lovechild before her demise and took the knowledge to the grave.
Everyone decided that it was in the boy's best interests to experience a normal childhood away from the Throne, and a Haitian life was subsequently chosen for the pair. The youngster has not forgotten his roots, however, and proudly declares that his birth name is Prince T'Challa, in honor of his father.
MORE: Most Iconic Live-Action Princesses In Movies, Ranked