Arnold Schwarzenegger is one of the most iconic action movie actors of all time, with the muscle-bound former governor known for playing unstoppable killing machines. His main foray into comic book movies was a rather infamous failure, though he's now rumored to be entering into the Marvel Cinematic Universe through the movie Armor Wars. But despite where he may appear, he'd be better suited to fight another Marvel hero.
Spider-Man has many iconic villains, with The Rhino being one of the most recognizable. A powerhouse with immense strength, the role would be great for someone like Schwarzenegger to take on. Given how The Rhino was poorly handled in another Spider-Man movie, casting The Terminator as the villain in a future MCU project would be a great way to redeem him.
RELATED: Don Cheadle Feels the MCU Hasn't Explored War Machine at All
Forget War Machine, Arnold Schwarzenegger Should Take on Spider-Man in the MCU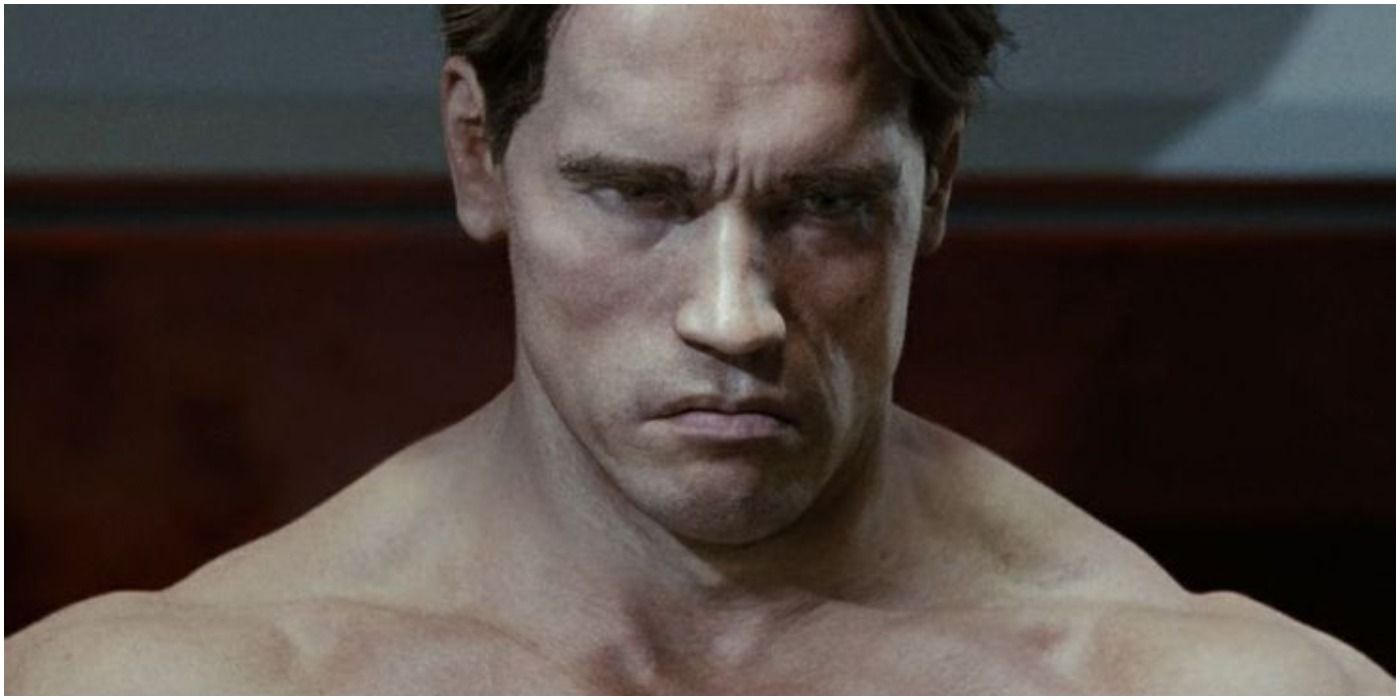 As mentioned, the current rumor is that Schwarzenegger will appear in the TV show-turned-movie Armor Wars. Don Cheadle — War Machine's actor — has denied any knowledge of this, proving that it may be merely baseless speculation. However, even if there was some truth to it, there aren't many notable Iron Man villains that Arnie could play in the movie. Since Iron Man 2 already questionably combined Crimson Dynamo with Whiplash, the only logical choice might be Titanium Man. For as big and powerful as that armored opponent is, such a villain wouldn't quite do Schwarzenegger's presence justice. Likewise, someone of his iconic status would be best suited for a hero with a more well-known rogues gallery.
Spider-Man has the most well-known group of villains in the Marvel Universe, with the only property to rival him in bad guys and general popularity being the X-Men. Spidey's superior foes are many times as colorful and recognizable as he is, and they fight the hero in a more physical, tangible way than simply wearing armor. Even Rhino and Scorpion are more "hands-on" than Crimson Dynamo or Titanium Man. And the former villain would be a great fit for Schwarzenegger, especially considering how poorly he was previously handled in live-action.
RELATED: The MCU's Damage Control Will Reportedly Play a 'Significant Role' in Armor Wars
Spider-Man's Rhino Is Long Overdue for Live-Action Redemption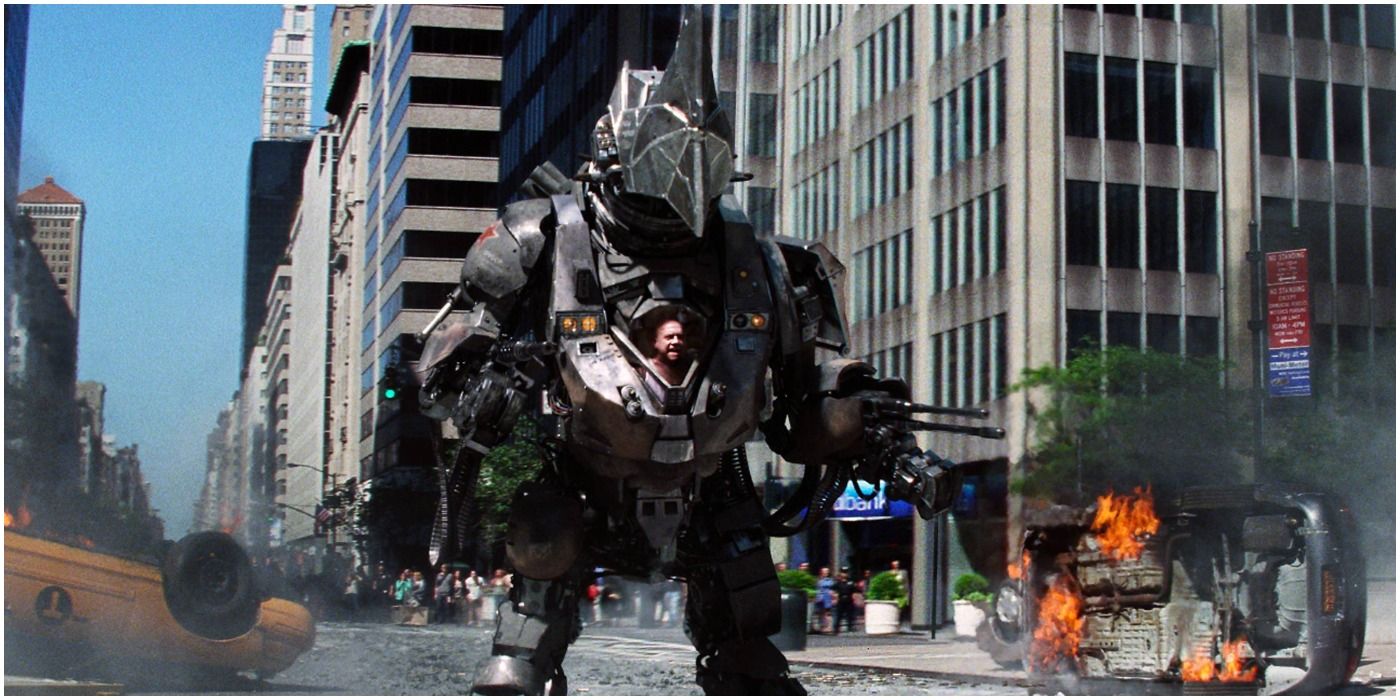 The Rhino may be one of Spider-Man's most iconic foes, but he hasn't exactly been done too much in the way of justice on the big screen. His portrayal in The Amazing Spider-Man 2 was goofy, though some still lamented how little he was in the film after being promoted heavily in advertisements. Another big issue was his design, which eschewed the typical Rhino costume for an all-encompassing armor that was essentially a rhino mecha or Transformer. That betrayed the usual physicality of the villain, rendering him a non-humanoid threat in many ways.
A more accurate take on the character would be a big guy who's further bolstered by the Rhino suit, requiring someone who's already intimidating. That's what Schwarzenegger is, with bulky Rhino armor complementing his physique and not covering it. Another thing to mention is that The Rhino is usually portrayed as Russian, with his real name being Aleksei Sytsevich. Though Schwarzenegger himself isn't Russian, his accent would allow him naturally affect a foreign tongue without sounding ridiculous.
Most importantly, Schwarzenegger playing The Rhino would see him and the character likely return for multiple films. On the other hand, whatever foe he's possibly playing in the upcoming Armor Wars will likely be a one-off villain, especially given the MCU's track record. Handling him in such a way would be a waste of the presence the actor brings, but putting a gigantic horn on his head and allowing him to tangle with Spider-Man would certainly draw a lot more attention in the long run.