Following a recent social media post, Agents of SHIELD star Chloe Bennet sparked speculation that her character Daisy Johnson, a.k.a. Quake, is returning to the MCU. Before Disney+ became the primary source of Marvel shows for the MCU, the Marvel TV division had several popular shows going on that helped flesh out the ever-growing Avengers-based universe. One of them was Agents of SHIELD, which ran until season 7 on ABC, becoming the longest-running MCU series. While there weren't too many crossovers between the films and the show, Agents of SHIELD's various plot points did get incorporated into movies, while they would also feel the effect of various arcs in the past phases.
Even since Agents of SHIELD finished a few years ago, many have hoped to see some of the characters pop into other MCU films and TV shows. One of them is Quake, who was played by Johnson throughout the show's whole run, and it appears that perhaps she is teasing something about her character's future. In a recent Instagram post, Bennet shared a gallery of images that got a lot of attention from fans. Several commentators noticed Bennet's socks having daisies in them, sparking speculation that Bennet is alluding to Daisy returning to the MCU.
RELATED: Every Time Agents Of SHIELD Referenced The MCU
What MCU Show Or Movie Daisy Johnson Could Return In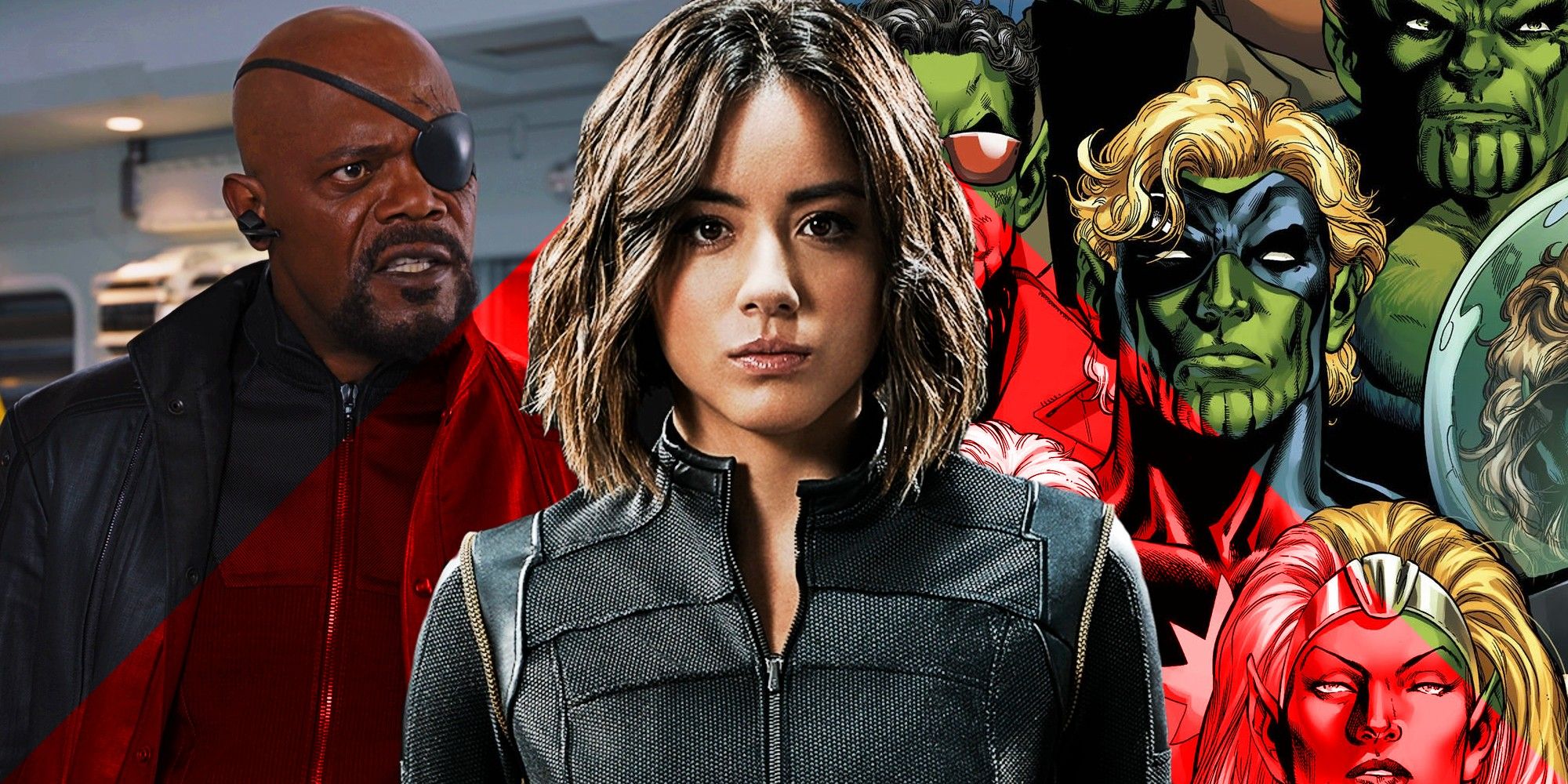 For the time being, this is simply speculation, as Bennet has not said anything to confirm whether or not fans are on to something. However, if the Agents of SHIELD star is, in fact, reprising the role of Quake, the next question that is raised is in which MCU TV show or movie she could appear. For a long time, many have speculated that Quake would perhaps be part of the upcoming Secret Invasion TV show, with Samuel L. Jackson's Nick Fury as the lead, despite Bennet denying any involvement. While initially attached to The CW's Powerpuff live-action series, Bennet ended up exiting the reboot due to "scheduling conflicts," which was around the time Secret Invasion was getting ready to start filming.
Logistically, Secret Invasion would be the best first fit for Bennet's Agents of SHIELD character to appear in as part of her MCU return. Given the spy-thrilling setting that Secret Invasion is going for, similar to Agents of SHIELD, Quake would easily mesh well into the tone of the series and its Skrull-related storyline. Even though Daisy never met Fury, he knew about her, as made abundantly clear during his Agents of SHIELD appearances, meaning there is some history there that writers could pull from as a way to integrate Quake into the larger MCU. While Phase 5 has several movies coming up, Captain America: New World Order would be another solid choice to utilize Quake, especially if they are also going for a similar spy/military-themed story.
Regardless of what MCU film or show she appears in, the MCU could greatly benefit from bringing back Quake. Not only does the character already have an established fan base, but Agents of SHIELD gave her seven seasons of history and foundation, with her already being a superhero at this point in her life. In addition to that, with the MCU working on getting more diverse and inclusive with their franchises, they have a great character in Bennet's Quake, who is technically the MCU's first Asian superhero. Hopefully, the MCU will find ways of bringing back the beloved Agents of SHIELD heroine sooner rather than later.
MORE: Secret Invasion Will Be What Agents Of SHIELD Never Could
Source: Chloe Bennet/Instagram