Adamantium is coming to the MCU, but someone besides Wolverine may be the first to introduce it. It's an easy way to bring back an iconic baddie.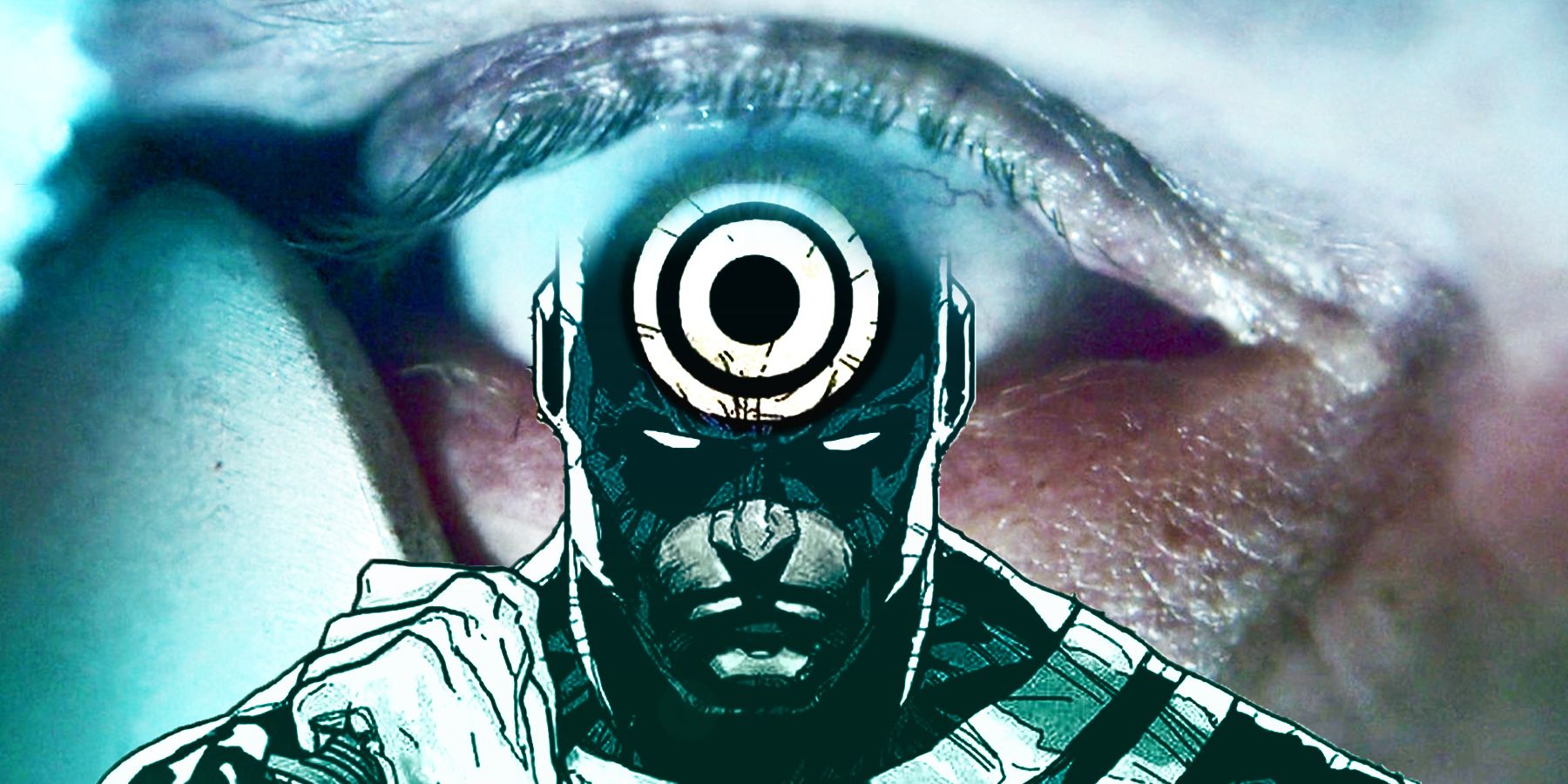 Adamantium — one of Marvel Comics' "unbreakable" fictional metals — will forever be associated with Wolverine. Even before the live-action X-Men movies introduced mainstream audiences to the concept, Logan's early years were inextricably tied to the metal. Indeed, removing the experiments that infused his bones with it would do irreparable harm to both the character and the larger concepts about prejudice and dehumanization that he represents. For that reason alone, introducing adamantium to the Marvel Cinematic Universe feels very much like a "when" and not an "if."
But Logan isn't the only Marvel character with a connection to the concept. Another one is much closer to the MCU as it currently stands: Bullseye, Daredevil's perennial foe, has strips of adamantium lining his skeleton in the comics. More importantly, he's already appeared in the saga — or close enough to permit his entry without a huge amount of fuss. And with Daredevil: Born Again on its way, he might be a better option than Wolverine to introduce adamantium to the franchise.
RELATED: Daredevil's She-Hulk 'Walk of Shame' Was Actually a 'Stride of Pride'
Bullseye Has an Interesting History With Adamantium
Bullseye first appeared in 1975's Daredevil #131 (Marv Wolfman, William Robert Brown, Klaus Janson, and Michele Wolfman), goading Matt Murdock into a fight and beating him soundly before Daredevil finally returned the favor. A mercenary and killer for hire, his chief "power" is his unerring aim, which is more than enough to give Murdock all he can handle. The two remain bitter foes, culminating in Bullseye's infamous murder of Elektra in Daredevil #181 (Frank Miller, Klaus Janson, and Joe Rosen). Daredevil took down the villain soon thereafter, leaving him with a shattered spine. It stayed that way until Daredevil #198 (Denny O'Neil, William Johnson, Danny Bulanadi, Glynis Wein, and Joe Rosen) when Lord Dark Wind restored Bullseye by infusing his bones with adamantium.
Colin Farrell played Bullseye in the 2003 big-screen adaptation of Daredevil, which borrowed heavily from the death of Elektra storyline and similarly ended with the villain in the hospital. The Daredevil Netflix series presented him in a somewhat different light but retained the character's fate: Season 3, Episode 13, "A New Napkin," climaxed with The Kingpin shattering his spine and sending him into surgery. In a riff on the adamantium development in the comics, his bones are infused with "cogmium" steel, presumably leaving them restored and all the stronger. The surgeon conducting the operation is named Kenji Oyama: Lord Dark Wind's real name.
RELATED: Daredevil in Deadpool 3? Charlie Cox Says 'Definitely Not'
Adamantium Would Make the MCU's Bullseye Stronger Than Ever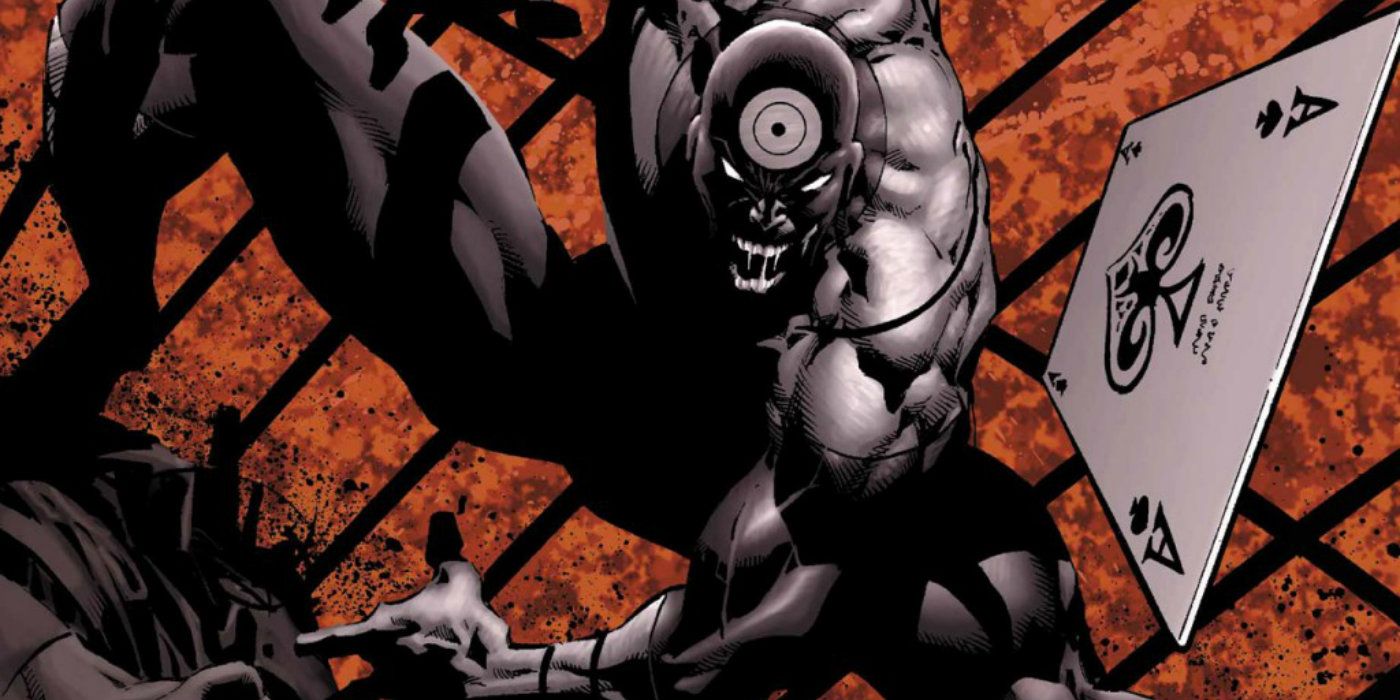 Cogmium is another of Marvel's fictional metals and cropped up in Agents of SHIELD Season 3, Episode 3, "A Wanted (Inhu)man," as well as the Daredevil finale. Neither series is officially canon at this point, however, and with vibranium already firmly established within the MCU, the field is beginning to get crowded. Replacing the term with adamantium would be easy enough: simplifying the lexicon while establishing the metal's presence for any subsequent characters (like Wolverine) to use.
Furthermore, with Daredevil: Born Again currently slated for release in 2024, it's hard to imagine Bullseye not being a part of it. The MCU can officially bring adamantium into canon simply by making a little tweak — easily explained away as a variant — while upping the ante on the villain. A Bullseye with unbreakable bones is a formidable threat, and with his fury likely focused on the Kingpin as much as Daredevil, he can give the upcoming series the wrinkle it needs to stand out.
That also opens the door for future appearances: joining the Thunderbolts, for instance, or working for figures like The Power Broker. And with adamantium in his bones, it would help better establish the metal as something distinct from Wolverine before Logan formally makes his appearance in the MCU while streamlining some of the technical details in the bargain. Bullseye merits inclusion in the saga regardless, and depending on how the creative forces choose to present it, he could be the fulcrum for one of Marvel Comics' key concepts in the bargain.